How to Travel to San Francisco on a Budget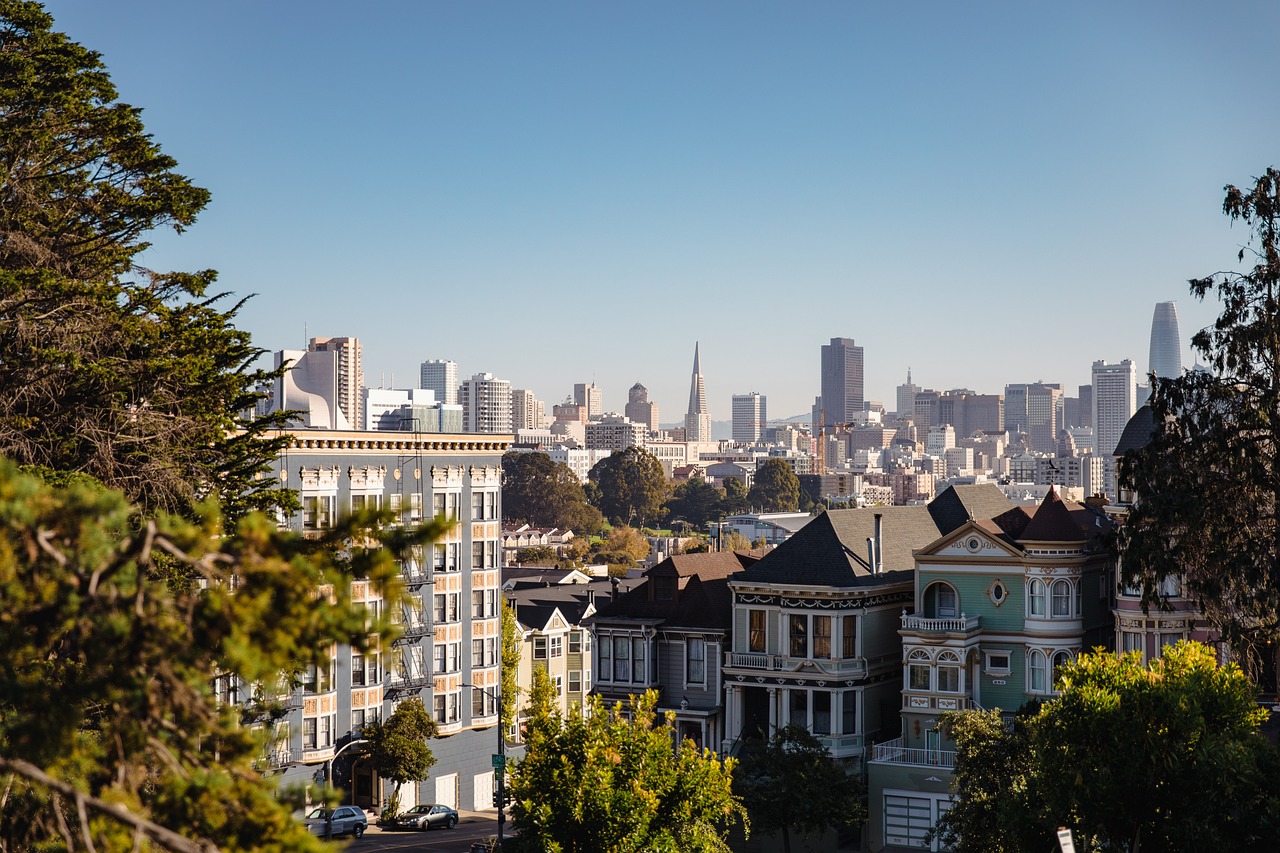 San Francisco, known for its iconic landmarks, diverse culture, and vibrant art scene, is a must-visit destination for travelers from around the world.
However, the city's high cost of living can make planning a trip there seem daunting, especially if you're on a budget. But fear not, budget-conscious travelers! With a little bit of planning and some inside knowledge, you can explore this beautiful city without breaking the bank. In this guide, we'll provide you with tips and tricks to help you make the most out of your trip to San Francisco while sticking to a budget.
Part 1: Getting to San Francisco
Look for budget flights: To save on airfare, start searching for flights as early as possible. Use price comparison websites like Google Flights, Skyscanner, or Kayak to search for the cheapest flights to San Francisco. Keep an eye on deals, and be flexible with your travel dates, as flying on weekdays can be cheaper than weekends.
Consider alternative airports: If you don't mind traveling a bit further, consider flying into Oakland or San Jose, which are both within an hour's drive from San Francisco. These airports can sometimes offer cheaper flights than San Francisco International Airport (SFO).
Use ground transportation: If you're coming from a nearby city, consider taking a bus or train to save on transportation costs. Companies like Greyhound, Megabus, and Amtrak offer affordable tickets, and you can enjoy scenic views of the Californian landscape along the way.
Part 2: Accommodation
Stay in budget-friendly neighborhoods: San Francisco has a range of neighborhoods, each with its unique charm. Look for accommodations in budget-friendly areas like the Outer Sunset, Richmond District, or Mission District, where you can find lower-priced hotels, hostels, and Airbnb rentals.
Consider hostels and guesthouses: Hostels and guesthouses are an excellent option for budget travelers. They often provide shared rooms at a fraction of the cost of a hotel room, and can be a great way to meet fellow travelers. Some popular options in San Francisco include HI San Francisco Downtown Hostel, Green Tortoise Hostel, and Adelaide Hostel.
Share an Airbnb: Splitting the cost of an Airbnb rental with friends or family can be a more affordable and comfortable option than booking separate hotel rooms. Choose a location that is close to public transportation to make getting around the city easier.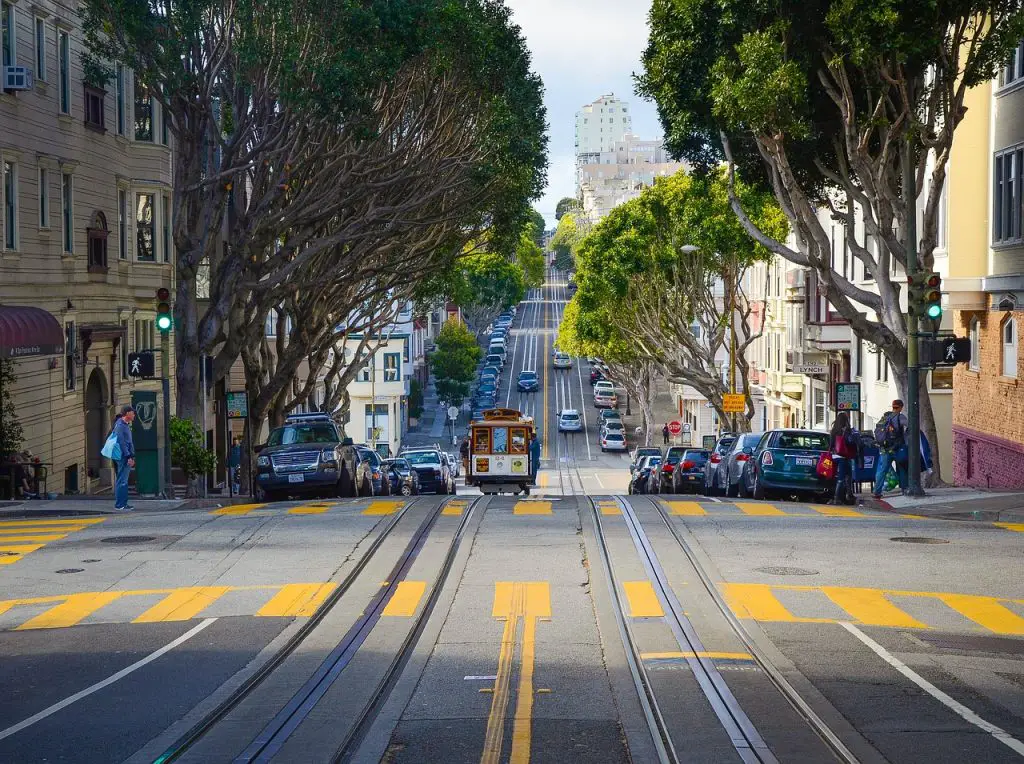 Part 3: Getting Around
Public transportation: San Francisco has an extensive public transportation system, including buses, trains, and ferries. The Bay Area Rapid Transit (BART) is an affordable and efficient way to travel between the city and surrounding areas. The Muni Metro system (buses and light rail) covers the city extensively. Purchase a Clipper Card for a convenient and discounted way to pay for fares on public transportation.
Walking and biking: San Francisco is a walkable city, with many attractions within walking distance of one another. Additionally, the city has an extensive bike lane network, making it easy to navigate on two wheels. Rent a bike from a local bike shop or use a bike-sharing service like Bay Wheels to explore the city.
Ridesharing: If you need a ride, consider using ridesharing services like Uber or Lyft, which are often more affordable than taxis. To save even more, opt for shared rides or use public transportation during peak hours to avoid surge pricing.
Part 4: Sightseeing and Attractions
Free attractions: San Francisco offers a variety of free attractions and activities, such as walking across the Golden Gate Bridge, visiting the historic Fort Point, or exploring the colorful murals in the Mission
District. Other must-see free attractions include the Painted Ladies at Alamo Square, taking a stroll through Golden Gate Park, and marveling at the iconic sea lions at Pier 39. Make sure to explore the numerous free street festivals and events that take place throughout the year, such as the Fillmore Jazz Festival or the North Beach Festival.
CityPASS: If you plan to visit multiple paid attractions, consider purchasing a San Francisco CityPASS. This pass includes admission to popular attractions like the California Academy of Sciences, the Aquarium of the Bay, and the Exploratorium, as well as a 3-day Muni and Cable Car Passport. The CityPASS can save you up to 45% on combined admission prices.
Museums on a budget: Many of San Francisco's museums offer free or reduced-price admission on certain days or during specific hours. For example, the de Young Museum and the Contemporary Jewish Museum both offer free admission on the first Tuesday of each month. Additionally, the San Francisco Museum of Modern Art (SFMOMA) has free admission for visitors under 18 years old and discounted tickets for college students and seniors.
Take advantage of guided walking tours: San Francisco City Guides, a volunteer-run organization, offers free guided walking tours covering various neighborhoods and topics, such as the history of Chinatown or the public art in the city. These tours are an excellent way to learn about the city's history and culture without spending a dime.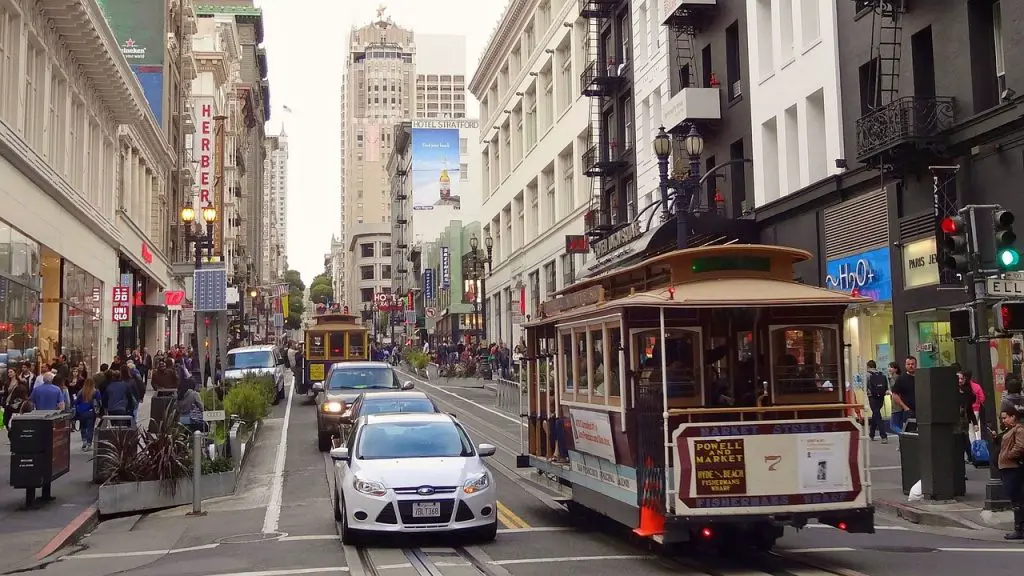 Part 5: Food and Dining
Eat like a local: San Francisco has a diverse culinary scene, with many affordable dining options. Sample the city's famous sourdough bread at Boudin Bakery, grab a delicious burrito in the Mission District, or indulge in a slice of pizza from one of the city's many pizzerias. For a unique and budget-friendly dining experience, visit the food trucks at Off the Grid, a weekly event featuring a rotating lineup of food trucks and live music.
Visit farmers markets and grocery stores: San Francisco has numerous farmers markets throughout the city, offering fresh and affordable produce, baked goods, and prepared foods. The Ferry Plaza Farmers Market, Alemany Farmers Market, and Heart of the City Farmers Market are all great options. Alternatively, visit local grocery stores like Trader Joe's or Safeway to stock up on snacks and prepare simple meals in your accommodation.
Happy hours and daily specials: Save on food and drinks by taking advantage of happy hour deals and daily specials at local bars and restaurants. Many places offer discounted appetizers, drinks, or entrees during specific hours or days of the week. Websites like SF Funcheap and Eater SF can help you find the best happy hour deals and daily specials in the city.
Part 6: Shopping and Souvenirs
Thrift and vintage shopping: San Francisco has a thriving secondhand shopping scene, with numerous thrift stores, vintage shops, and consignment boutiques offering unique and budget-friendly finds. Neighborhoods like the Haight-Ashbury, Mission District, and Castro are known for their vintage and thrift stores.
Budget-friendly souvenirs: For affordable souvenirs, skip the touristy gift shops and head to local markets or shops. Chinatown, for example, offers a variety of inexpensive souvenirs, such as tea sets, clothing, and trinkets. Alternatively, purchase a unique piece of artwork from a local street artist or visit a neighborhood bookstore to find a novel set in San Francisco.
Conclusion
Traveling to San Francisco on a budget is entirely possible with a bit of planning and resourcefulness. By following the tips in this guide, you'll be able to explore the city's many attractions, dine on delicious food, and create lasting memories, all without overspending. Remember to stay flexible with your travel dates, choose affordable accommodations, and take advantage of free attractions and events. With these strategies in mind, you'll be well on your way to enjoying an unforgettable and budget-friendly trip to the beautiful city of San Francisco.