How to Travel to Shinsekai on a Budget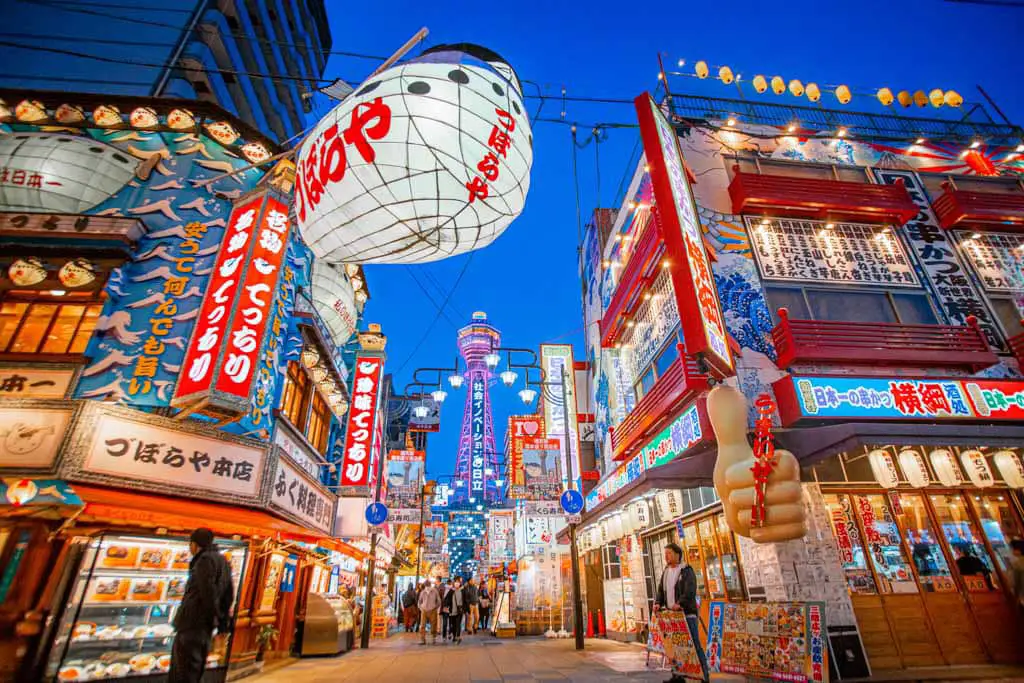 Shinsekai, located in the bustling city of Osaka, Japan, is a colorful district known for its unique atmosphere and budget-friendly attractions. The district, which translates to "New World," is a perfect blend of old and new Japan, offering a glimpse into the country's past while being firmly rooted in the present. Here's how you can travel to Shinsekai on a budget.
Step 1: Plan Your Visit

Visiting Shinsekai during the off-peak season, which is typically mid-January through March or June to September, can help you save on accommodation and airfare. The district is a year-round destination, so you can still enjoy its attractions during these periods. Do note that Japan's Golden Week (late April to early May) is a peak travel time, so prices may be higher then.
Step 2: Secure Affordable Airfare

Airfare is one of the most significant expenses when traveling internationally. To secure the best deals, start tracking flight prices several months in advance. Use flight comparison websites to compare prices across different airlines. If your travel dates are flexible, you can often find cheaper options.
Step 3: Choose Budget Accommodation

Shinsekai and the larger Osaka area offer a wide range of budget-friendly accommodation options, from hostels and guesthouses to budget hotels. Many of these accommodations offer free Wi-Fi and other amenities. Consider accommodations that are near public transportation to save on commute costs.
Step 4: Use Public Transportation

Osaka has an efficient public transportation system, including trains, subways, and buses. A day pass can save you money if you plan to use public transportation extensively. For travel within Shinsekai, walking is a viable and free option as the district is compact and pedestrian-friendly.
Step 5: Eat at Local Eateries

Shinsekai is famous for its kushikatsu (deep-fried skewers) and other street foods. Eating at local eateries and food stalls can be an affordable and delicious dining option. Do note that it's a local custom to not double-dip in the communal sauce provided at kushikatsu stalls.
Step 6: Visit Free or Low-Cost Attractions

Shinsekai is home to many affordable attractions. The Tsutenkaku Tower, a symbol of Osaka, offers panoramic views of the city at a modest fee. The nearby Tennoji Zoo and Osaka City Museum of Fine Arts are other low-cost attractions.
Walking around the vibrant district, admiring its retro architecture, and visiting local markets and shops can be done entirely for free.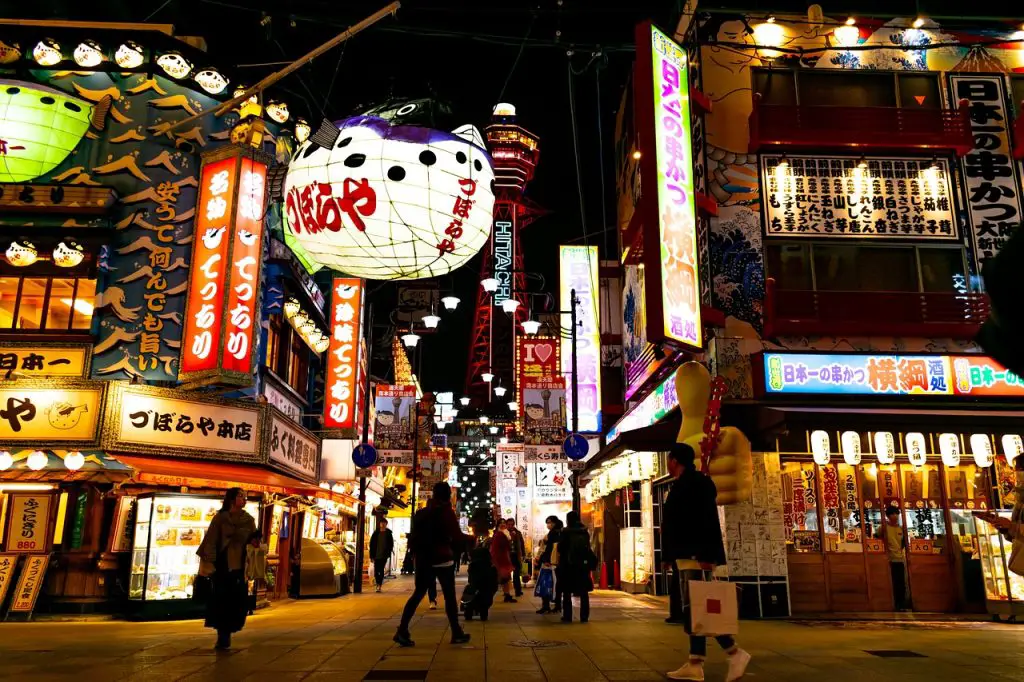 Step 7: Take Advantage of Tax-Free Shopping

Japan offers a tax exemption for tourists on certain items. Look for shops with a "Tax-Free Shop" sign, and remember to bring your passport for the tax exemption procedure. This can save you money, especially if you plan to buy electronics or other high-value items.
Step 8: Use a Prepaid IC Card for Small Purchases

Prepaid IC cards like the ICOCA card can be used for small purchases at convenience stores, vending machines, and even some restaurants, helping you avoid the need for small change.

Traveling to Shinsekai on a budget is a realistic and rewarding endeavor. The district is a hub of affordable attractions, inexpensive local cuisine, and budget-friendly accommodation options. By planning your visit wisely, securing affordable airfare, using public transportation, and taking advantage of tax-free shopping, you can make the most of your visit to this vibrant area of Osaka without breaking the bank. Remember, the essence of Shinsekai lies in its vibrant street life and unique culture, which can be enjoyed for free. The atmosphere, the sights, the sounds, and the interactions with the local people are what truly make Shinsekai a memorable destination.
So, immerse yourself in the neighborhood, try the local dishes, explore the quaint shops, and stroll through the lively streets. Shinsekai's charm lies not in expensive attractions or luxury accommodations, but in the authenticity and richness of its everyday life.
In the end, budget travel is not just about saving money but also about enriching your travel experience. It's about making conscious choices, having authentic experiences, and truly immersing yourself in the local culture. And Shinsekai, with its vibrant street culture, affordable attractions, and friendly locals, offers the perfect setting for such an experience.
So pack your bags and get ready to explore this "New World" in the heart of Osaka. With careful planning and smart choices, you can have an unforgettable trip to Shinsekai that won't break your budget.