How to Travel to Taipei on a Budget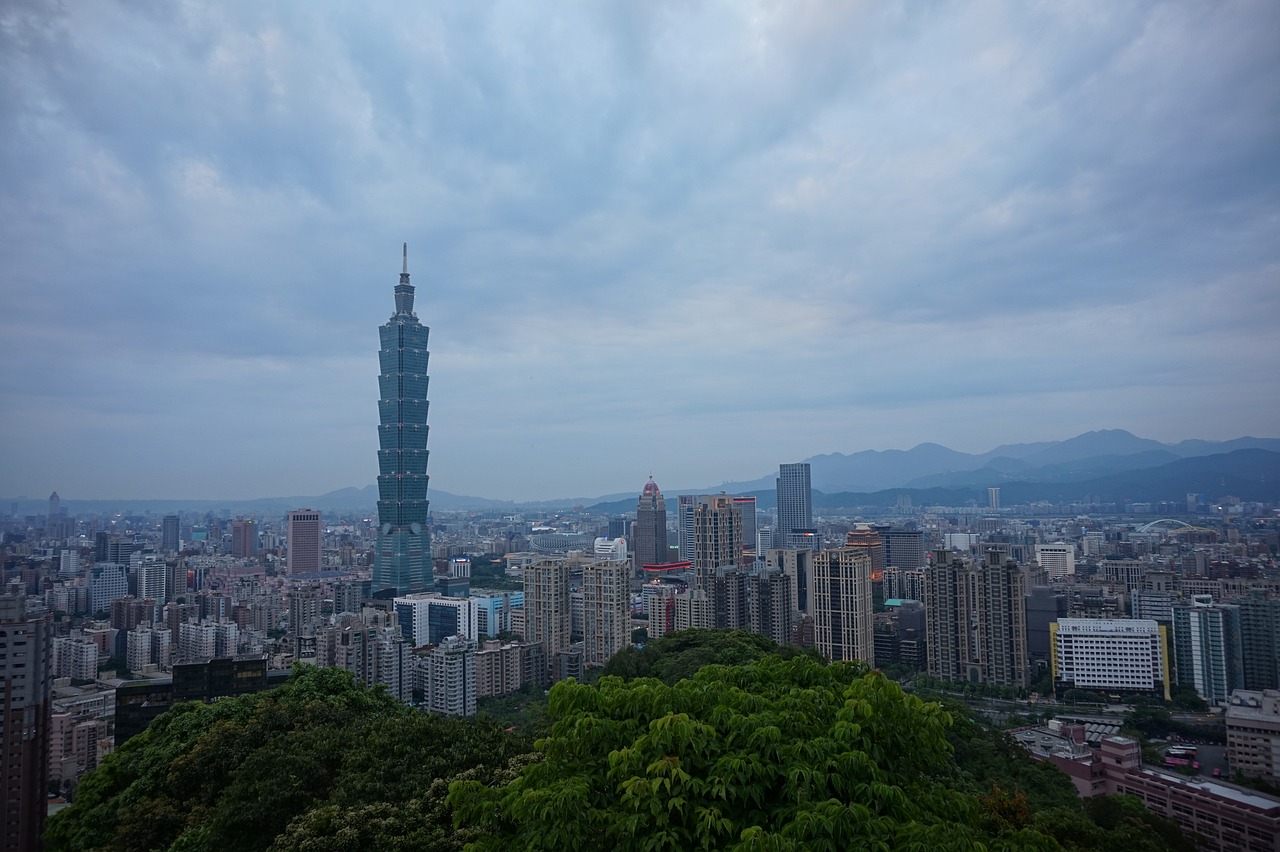 The bustling metropolis of Taipei, Taiwan, is a vibrant blend of traditional and modern influences, from ancient temples to towering skyscrapers. It offers a rich cultural experience, delicious street food, stunning natural landscapes, and an array of activities for tourists. However, like any major city, Taipei can be a costly destination if not planned well. Here's how you can explore Taipei on a budget without sacrificing the quality of your travel experience.
Planning Your Trip
Choose Your Timing Wisely
The timing of your visit can greatly affect your overall budget. The peak tourist seasons in Taipei are during the summer (June – August) and winter holidays (December – January). During these times, the prices of flights and accommodations are usually higher. However, you can save money by traveling during the off-peak seasons, such as early spring (March – May) or late autumn (September – November). The weather is relatively mild during these periods, and tourist sites are less crowded.
Book in Advance
Booking your flight and accommodation in advance can save you a substantial amount of money. Airlines and hotels often offer early bird discounts. Keep an eye on deal websites and sign up for price alerts to get notified about the best deals.
Getting There
Choose Budget Airlines
There are numerous budget airlines flying to Taipei, such as AirAsia, Scoot, and Cebu Pacific. Be flexible with your travel dates and times to get the best deal. Also, remember to pack light to avoid any extra baggage charges.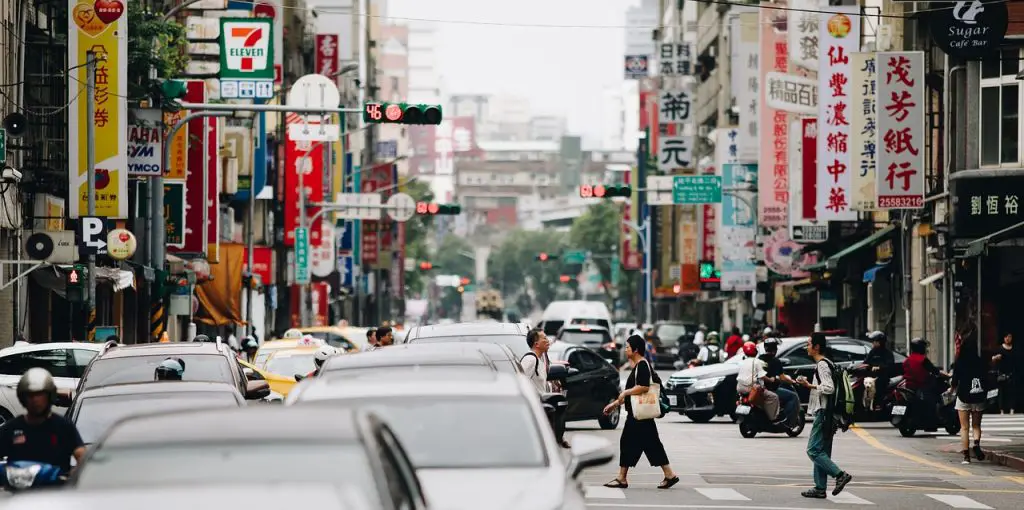 Accommodation
Consider Hostels or Budget Hotels
Taipei offers a wide range of accommodations to suit different budgets. If you're comfortable sharing, consider staying in hostels. They're not only cheap but also a great way to meet fellow travelers. If you prefer more privacy, budget hotels or guesthouses can be a good option.
Use Short-Term Rental Platforms
Platforms like Airbnb or Booking.com offer various options, from private rooms to entire apartments, often cheaper than traditional hotels. Staying in a rental also gives you access to a kitchen, allowing you to save money on meals.
Getting Around
Public Transportation
Taipei boasts an efficient and affordable public transportation system, consisting of the MRT (Mass Rapid Transit), buses, and bicycles. You can purchase an EasyCard, a rechargeable smart card used to pay fares on public transport. It also provides discounts on certain attractions.
Walking
Taipei is a walkable city with well-planned sidewalks and pedestrian-friendly areas. Walking is not only free but also allows you to explore the city at your own pace and discover hidden gems.
Food
Street Food and Night Markets
One of the highlights of Taipei is its street food culture. Night markets, such as Shilin and Raohe, offer a variety of delicious, affordable local foods like bubble tea, beef noodles, and stinky tofu.
Cook Your Own Meals
If you're staying in a place with a kitchen, consider cooking some of your meals. Local markets are filled with fresh, inexpensive ingredients.
Attractions
Free or Low-Cost Attractions
Taipei is home to many free or low-cost attractions. Visit the Longshan Temple, hike up Elephant Mountain for a stunning view of the Taipei skyline, or explore the creative parks like Huashan 1914 Creative Park.
Taipei Pass
If you plan on visiting multiple attractions and using public transportation frequently, consider purchasing a Taipei Pass. It offers unlimited rides on Taipei's MRT and city buses and discounts at various tourist attractions.
Shopping
Bargain
In many of Taipei's markets, bargaining is not only accepted, but it's also a part of the shopping culture. Vendors expect some haggling over prices, especially in night markets and local street markets. However, remember to be respectful during the negotiation process.
Shop at Local Markets
Instead of shopping at high-end stores or shopping malls, head to local markets where you can find unique souvenirs, clothes, and other items at a fraction of the price. Some markets to explore include Wufenpu Garment Wholesale Area, known for affordable fashion, and Dihua Street, famous for its traditional goods and Chinese New Year market.
Final Tips
Stick to Your Budget
It's easy to get carried away while traveling, but try to stick to your budget. Keep track of your expenses and avoid unnecessary splurges.
Use Free Wi-Fi
Taipei offers free public Wi-Fi, named "TPE-Free", throughout the city. Take advantage of this to avoid expensive data roaming charges.
Traveling to Taipei on a budget doesn't mean skimping on experiences. With careful planning and smart choices, you can enjoy all the city has to offer without breaking the bank. From its vibrant street food culture to its rich history and stunning landscapes, Taipei is a destination that offers value for every penny spent. So pack your bags and get ready for an unforgettable budget-friendly adventure in Taipei.
Absolutely! This sentiment rings true for any travel destination, not just Taipei. Budget travel is often associated with compromise and sacrifice, but it doesn't have to be that way. Instead, consider it an exercise in creativity and resourcefulness, a way to travel more sustainably, and an opportunity to engage more authentically with local cultures and environments.
Traveling on a budget in Taipei, or anywhere else, can actually enhance your travel experience. Staying in a local guesthouse or hostel, for instance, can offer opportunities to meet fellow travelers and locals. Eating street food, aside from being a cost-saving measure, allows you to try a variety of local flavors that you might not encounter at higher-end restaurants.
On a budget, you may find yourself exploring off-the-beaten-path attractions, neighborhoods, and markets that are not included in the typical tourist itinerary, giving you a more authentic experience of the city. You'll likely rely more on public transportation or walking, which can lead to unexpected discoveries and experiences.
Remember, the value of travel is not measured by how much you spend, but by the experiences you gain, the people you meet, and the memories you create. Budget travel is not about deprivation; it's about making conscious choices about what you value most and spending your resources accordingly. It's about experiencing the world in a way that is meaningful to you.
So, as you prepare for your adventure in Taipei, embrace the budgeting process. It's not a limiting factor, but rather a tool that can shape your journey in exciting and unexpected ways. Enjoy the delicious street foods, immerse yourself in the rich history, and take in the stunning landscapes that Taipei has to offer. Safe travels!