How To Use Google Flights To Find Cheap Flights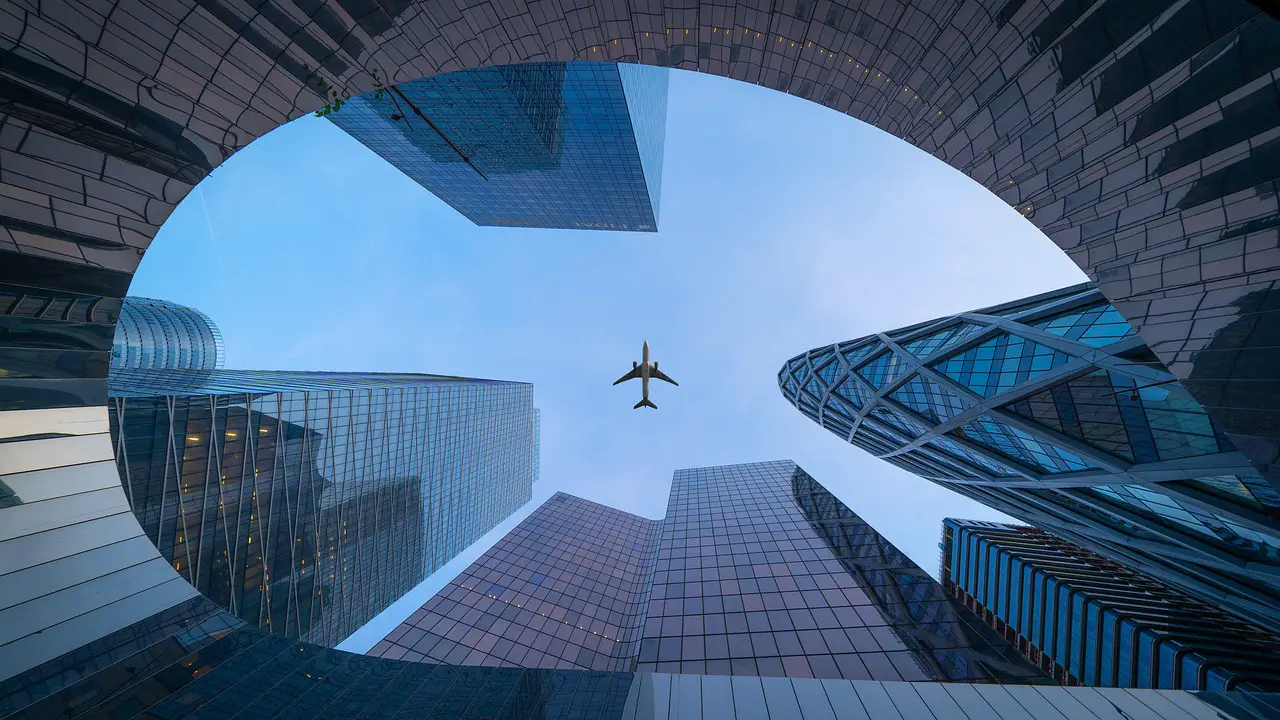 Traveling by air can often be an expensive endeavor, but with tools like Google Flights at your fingertips, you can find ways to make it more economical. Google Flights is a powerful, user-friendly platform that can help you locate the best flight options for your budget and schedule. In this article, we'll explore the ins and outs of using Google Flights to your advantage and uncover strategies to secure those coveted cheaper flights.
Understanding Google Flights

Before diving into the specifics, it's essential to understand what Google Flights is. It's a search engine specifically for flights launched by Google in 2011. Unlike online travel agencies (OTAs), it doesn't sell tickets directly. Instead, it aggregates flight information from airline websites and other OTAs, allowing users to find and compare flights across various carriers quickly.
Getting Started with Google Flights

To begin, navigate to the Google Flights website. The interface is straightforward, presenting you with options for round-trip, one-way, and multi-city journeys. You can enter your departure city, destination, travel dates, and the number of passengers. Once you input this information, Google Flights will display a range of flight options from different airlines.
Flexible Dates? Use the Calendar Feature

One of the best features of Google Flights for finding cheap tickets is its flexible dates calendar. If your travel dates are adjustable, the calendar view will show you the prices for various days around your intended travel dates. Prices are color-coded, with cheaper flights highlighted, allowing you to quickly glance at the cheapest days to fly.
Explore Map for Alternative Destinations

If you're not set on a particular destination, the 'Explore' map is a fantastic feature. You enter your departure city and travel dates, and Google Flights will show you a map with prices for numerous destinations across the globe. This feature is excellent for travelers who want to find the cheapest ticket to anywhere.
Set Fare Alerts

Prices for flights can fluctuate dramatically. By setting a fare alert on Google Flights for your desired route, you'll receive email notifications whenever the price changes. This way, you can jump on a good deal when it arises.
Consider Nearby Airports

Google Flights allows you to select nearby airports for both your departure and destination. Sometimes flying out of or into a smaller, nearby airport can save you significant money. Check the box for 'Nearby airports' when searching to include these in your results.
Use Filters to Refine Your Search

You can use a variety of filters to narrow down your options. You can filter by airline, flight duration, price range, number of stops, and even the type of plane. This helps you customize your search to your preferences, potentially leading to cost savings if, for instance, you opt for flights with longer layovers.
Check Price Graph for Trends

The Price Graph feature can help you see how fares might fluctuate based on the season, month, or even time of the week. This visual representation can give you a good idea of when it's cheaper to fly, thus helping you to choose the most cost-effective travel dates.
Book One Way Flights Separately

Sometimes booking two one-way flights on different airlines can be cheaper than a round-trip ticket. Google Flights makes it easy to compare these prices. Just perform separate searches for each one-way trip and compare them to the price of round-trip tickets.
Use the 'Price Track' on Mobile

The mobile version of Google Flights offers a 'Price Track' feature. Once you've searched for a flight, you can toggle this on, and Google will track the flight's price for you, sending updates to your phone.
Look for Price Drops and Insights

Google Flights will often display tips that suggest how you might save money. These may include suggestions to fly on a different day, book with a different airline, or fly out of a different airport.
Book at the Right Time

While there's no golden rule for the perfect booking time, Google Flights can give you historical data on flight prices. This data can help you determine if it's a good time to book or if you should wait for a potential price drop.
Monitor Baggage Fees

When comparing prices, remember that the cheapest ticket may not always be the best deal once you factor in baggage fees. Google Flights links directly to airline baggage fee policies, so you can factor these costs into your decision.
Consider Price Guarantee Programs

Some airlines offer price guarantee programs. Google Flights sometimes highlights these options, letting you know if you can book a flight and receive a refund if the price drops later.
Investigate the 'Flights Insights' for Best Deals

Google Flights' 'Flights Insights' can be found on the right-hand side of your search results. It provides data on price trends, advising on whether it's a good time to buy based on current and past price trends.
Combine Techniques for Best Results

To get the best deals, combine various features and techniques. Use the flexible dates calendar, set price alerts, check nearby airports, and monitor the price graph. The more flexible and informed you are, the better your chances of finding a great deal.
Understand Airline Alliances

If you have a preferred airline, consider their partners. Google Flights lets you filter by alliance, which can be useful for frequent flyers looking to earn or redeem miles.
Stay Informed on Airline Sales

Google Flights doesn't always capture flash sales. Sign up for airline newsletters or follow them on social media to stay informed about special promotions, and then use Google Flights to compare these offers.
Be Aware of Limitations

Google Flights is an excellent tool, but it does have limitations. Not all airlines are included, and sometimes there can be a delay in price updates. Always cross-check with the airline's website before booking.
Booking Through Google Flights

Once you find the flight you want, Google Flights directs you to the airline or OTA to make the actual booking. Always ensure that the price hasn't changed when you get redirected to the booking site.

Google Flights is a robust tool that, when used strategically, can lead to substantial savings on airfare. By understanding the various features it offers, from flexible date searches to insightful tips and alerts, you can optimize your flight search and make informed decisions. Remember, finding cheaper flights is often about timing, flexibility, and staying informed. So next time you're looking to book a flight, arm yourself with the knowledge of how to use Google Flights effectively, and you could save yourself not just money but also time and stress. With a bit of patience and the right strategies, you'll be boarding that flight with the satisfaction of knowing you got the best possible deal.
In addition to understanding how to use the features of Google Flights to your advantage, it's essential to also keep in mind some broader travel booking strategies that can further enhance your ability to find cheaper flights.
Be Flexible With Your Travel Plans

As mentioned earlier, one of the key strategies for finding cheaper flights is flexibility. This can mean being flexible not only with your dates but also with your destination and the airports you are willing to fly out of or into. Flexibility can also extend to the time of day you're willing to travel; sometimes, flights at less popular hours (like early morning or late night) can be cheaper.
Use Incognito Mode

When searching for flights, consider using your browser's incognito or private browsing mode. Some users have reported that airlines and booking sites may track your searches and could potentially raise prices if they see you are repeatedly searching for the same route. While there is some debate about the extent to which this happens, using incognito mode can give you a clean slate for each search.
Combine Flights and Hotels

Occasionally, you can find packages that include both flights and hotels that may offer savings compared to booking each separately. Google Flights doesn't offer this directly, but once you've found a flight, you can look for package deals through Google's hotel search or other travel package providers.
Join Loyalty Programs

Even if you're not a frequent flyer, joining an airline's loyalty program can sometimes give you access to special deals or promotions. You can also earn miles for your flights, which can eventually be redeemed for flights, upgrades, or other benefits.
Pay Attention to Fare Classes

When booking flights, be aware of the fare class you are purchasing. Cheaper fares often come with more restrictions, such as no free checked bags or hefty fees for changes or cancellations. Make sure that the fare class you choose aligns with your travel needs and that you're aware of any potential additional costs.
Research Airline Hubs

Sometimes flying through an airline's hub can result in cheaper prices. For example, if you're flying with Delta, consider flights that connect through their Atlanta hub, which might offer more competitive fares due to the volume of flights they operate from there.
Consider Alternative Transportation

For shorter distances or when in regions with good ground transportation networks (like Europe or parts of Asia), it may be cheaper to book a flight to a major hub and then take a train or bus to your final destination.
Check for Hidden City Ticketing

Hidden city ticketing is a strategy where you book a flight with a layover in your actual destination and then leave the airport at the layover rather than completing the final leg of the trip. While this can sometimes offer significant savings, it is against most airlines' terms of service and can lead to consequences like losing frequent flyer miles or even being banned by the airline. Use this strategy with caution and be aware of the risks.
Read the Fine Print

Before making any final bookings, always read the fine print. This includes cancellation policies, change fees, and what's included in the fare you're paying. Sometimes what looks like a great deal can come with hidden costs that aren't worth the initial savings.
Watch Out for Error Fares

On occasion, airlines may post error fares — significantly discounted flights due to system glitches or human error. These can be a fantastic way to score cheap flights, but they're often corrected quickly, and there's always the chance the airline may not honor the fare. If you book an error fare, it's a good idea to wait until it's ticketed and you receive confirmation before making any additional travel plans.
Stay Patient and Persist

Finally, patience and persistence are your best friends when looking for cheaper flights. It can sometimes take time and several attempts to find the perfect deal. Check regularly, use alerts, and don't rush into booking unless you're sure it's a good deal.
By integrating these tips and tricks into your use of Google Flights and your overall travel planning strategy, you'll enhance your chances of finding those elusive, cheaper flights. Whether you're flying for business or leisure, a little savvy can go a long way toward making your trip more affordable and enjoyable. Remember, the goal is to be a smart traveler, combining the powerful tools available with smart strategies to get the best value for your money. With the right approach, the world is truly at your fingertips, and the skies are yours to conquer economically.