How to Visit Montreal on a Budget
Montreal, a vibrant city rich in culture, history, and gastronomy, is nestled in the heart of the province of Quebec, Canada. It is a city where old-world charm meets modern dynamism, making it a captivating destination for travelers. Though the city offers a host of luxurious experiences, it is entirely possible to explore Montreal on a budget without compromising the essence of your visit. Here are some effective strategies that can help you plan your budget-friendly trip to Montreal.
Planning Your Visit
Timing is a crucial aspect of budget travel. Summer, from June to August, is the peak tourist season in Montreal. The city comes alive with numerous outdoor events, festivals, and warm weather, which also means increased prices for travel and accommodation. If you are on a budget, consider visiting in the shoulder seasons – late April to early June, or September to October. The weather is still pleasant, and prices are generally lower. Additionally, the city is less crowded, allowing you to experience its charm more intimately.
Transportation
Montreal boasts a well-connected and efficient public transportation system, operated by the Société de transport de Montréal (STM). The system includes buses, subway (metro), and commuter trains, making it easy to navigate the city. A one-day unlimited travel pass costs around $10, and a three-day pass is about $19. If you plan to stay longer, consider the weekly pass for approximately $27, significantly less than the cost of renting a car or using taxis.
Biking is another affordable and popular mode of transportation in Montreal, especially during the warmer months. The city features over 350 kilometers of bike paths, and the public bike-sharing system, BIXI, offers access to thousands of bikes throughout the city at a reasonable price.
Accommodation
Montreal offers a range of budget-friendly accommodation options. Hostels are the cheapest, with dormitory-style rooms and shared facilities. Some good budget hostels include the M Montreal and HI Montreal.
If hostels are not your style, consider budget hotels or bed and breakfast establishments, which are often cheaper than mainstream hotels.
Airbnb and other vacation rental services can also be cost-effective, especially for longer stays or if you're traveling in a group. Consider staying in neighborhoods like Plateau-Mont-Royal or Mile End, where rental prices are usually cheaper than in the city center.
Food
Montreal's culinary scene is a reflection of its diverse cultural heritage, and you don't need to spend a fortune to enjoy it. The city is famous for its bagels, smoked meat sandwiches, and poutine. Visit iconic establishments like Schwartz's Deli for a smoked meat sandwich or St-Viateur Bagel for authentic Montreal-style bagels. For poutine, La Banquise is open 24 hours and offers over 30 varieties of this classic dish.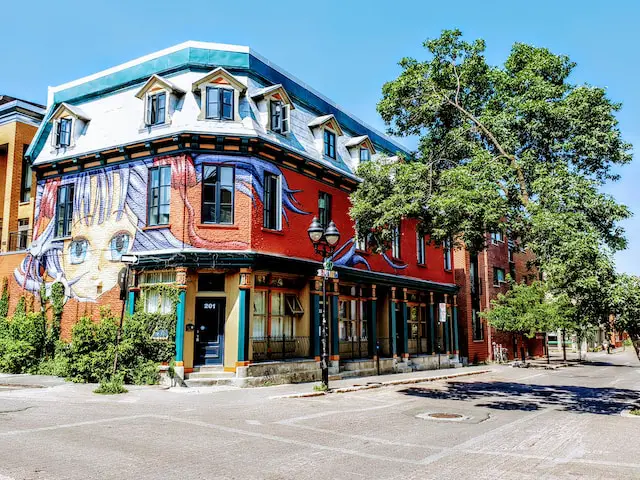 For groceries, check out local markets like Jean-Talon Market or Atwater Market, where you can buy fresh, local produce at reasonable prices. If you have access to a kitchen, cooking some of your meals can save a lot of money.
Attractions
Montreal is home to many free or low-cost attractions. Explore the cobblestone streets of Old Montreal, visit the stunning Notre-Dame Basilica, or wander through the eclectic neighborhoods of the Plateau and Mile End.
Many museums and attractions in Montreal offer discounted or free admission on certain days or times. The Montreal Museum of Fine Arts, for example, offers free admission to its permanent collection, and the Botanical Garden has discounted rates in the low season.
Visiting Montreal on a budget doesn't mean skimping on the experience. With some careful planning and smart choices, you can enjoy the rich culture, delicious food, and beautiful architecture that Montreal has to offer. There are many free activities you can enjoy in the city. Check out Canada's biggest food truck festival, Les Premiers Vendredis, which is a monthly event from June to October at Montreal's Olympic Stadium Esplanade. It showcases Montreal's diverse culture and cuisine through music, dance, and food trucks offering some of the best cheap eats in the city​​.
You can also enjoy a free yoga session downtown. The Montreal Eaton Centre and Lululemon host free immersive yoga sessions that provide a multi-sensory experience. These sessions, led by YogaTribes, are vigorous and physically demanding, so don't forget your water bottle​​.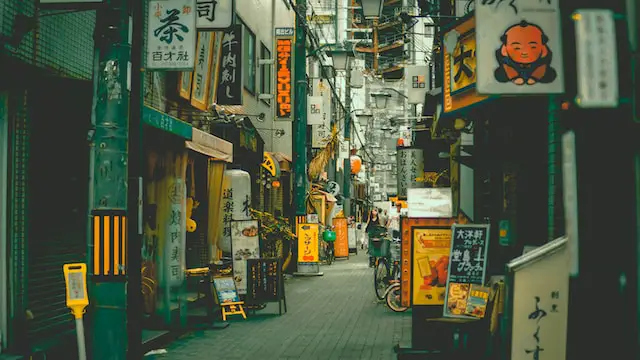 Take a stroll through one of the world's coolest neighborhoods, Mile End, which is part of the Plateau-Mont-Royal borough. The neighborhood is walkable and home to rival bagel shops, a tea room that transforms into a champagne salon after dark, a skate park that hosts digital block parties, and some of the best brunches in town​​.
During the hot and sticky summer season, you can take a dip in one of the city's many public swimming pools. One of the best free pools is located at Parc Jarry, which also has a grassy area where you can lay your towel. Parc Sir-Wilfrid-Laurier's pool is also free, but only on weekends and holidays.
Join the fun on Mount Royal, the pride and joy of the Island of Montreal. This small mountain and Quebec Heritage site offers some of the best views, nature paths, winter sledding, and trails for biking, hiking, walking, or jogging. Particularly on summer Sundays, you can join the Tam Tams, a freeform drum circle that's been happening at the foot of George-Étienne Cartier Monument for over 40 years​​.
Another great free activity is to DIY your own bike tour. With more than 3,450 km of bike paths at your disposal in Montreal and its surroundings, you can easily customize your own route and start exploring. This is a fantastic way to see the city's murals, street art, and stunning landmarks at your own pace​1​.
Visiting Montreal on a budget doesn't mean skimping on the experience. With some careful planning and smart choices, you can enjoy the rich culture, delicious food, and beautiful architecture that Montreal has to offer. From biking through the city's diverse neighborhoods to diving into the public swimming pools or joining a drum circle on Mount Royal, there's no shortage of free or low-cost activities. Embrace the culinary scene by visiting food markets and food truck festivals, and take advantage of the efficient and affordable public transportation system. By integrating these tips into your travel plans, you can ensure a memorable and budget-friendly trip to Montreal.