How to Visit Pompeii from Naples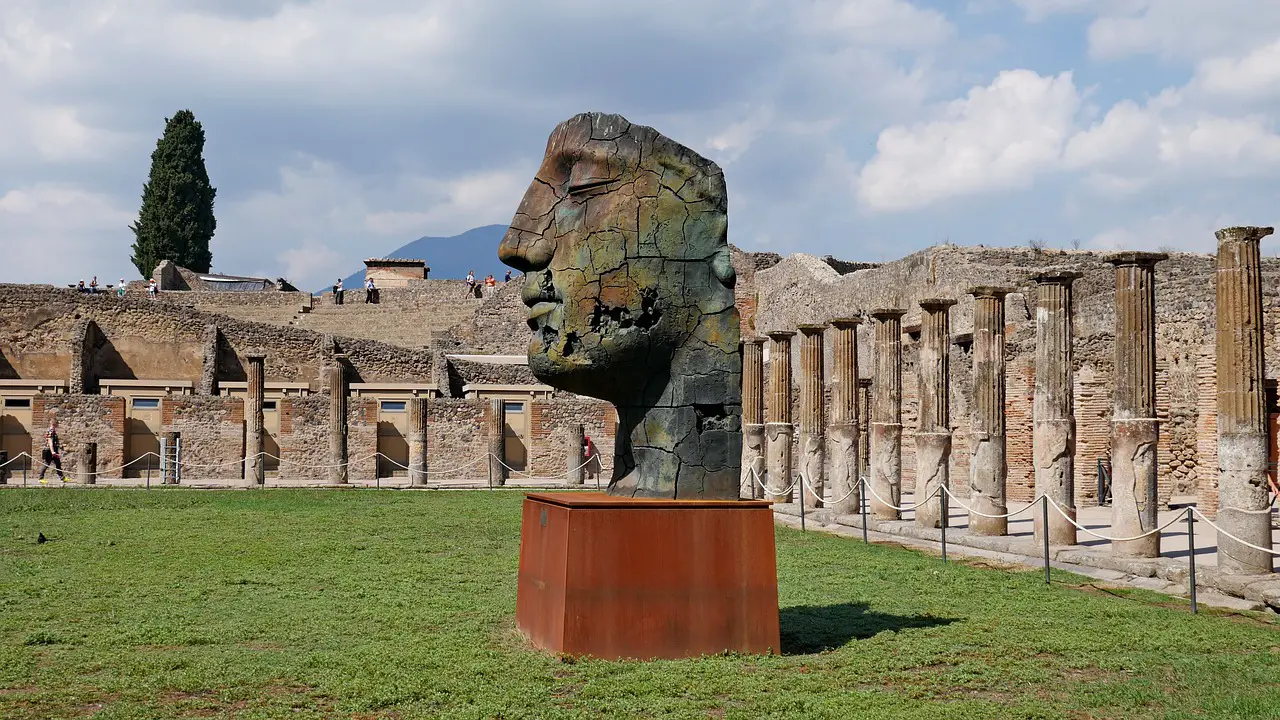 Just a short journey from Naples, the ancient Roman city of Pompeii stands as a haunting testament to the destructive power of Mount Vesuvius. The eruption in 79 AD buried Pompeii beneath layers of volcanic ash, preserving the city and its residents in time. Today, Pompeii offers a unique window into Roman life, making it a must-visit for history buffs and travelers alike. Here's a detailed guide on how to visit Pompeii from Naples.
Getting There:
By Train:
From Naples Central Station (Napoli Centrale): Take the Circumvesuviana train from Naples to Pompeii. These trains depart from the Piazza Garibaldi station, located underground beneath Napoli Centrale. Look for the line headed towards Sorrento and get off at the Pompeii-Scavi-Villa dei Misteri stop.

Duration: About 30-40 minutes.

Tip: The trains can get crowded, especially during peak tourist season. Try to travel during off-peak hours and keep an eye on your belongings.
By Bus:
Several companies operate buses from Naples to Pompeii. Most buses depart from the Naples Central Bus Station and drop off near the Pompeii entrance.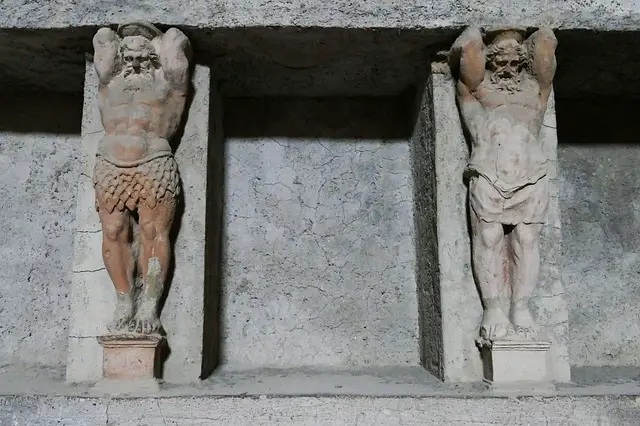 Duration: About 40-50 minutes, depending on traffic.

By Car:
If you're renting a car, the drive is straightforward. Take the A3 highway from Naples to Salerno and exit at Pompeii. There's a paid parking lot near the entrance.

Duration: About 30 minutes, without heavy traffic.

Exploring Pompeii:
Plan Ahead:
Pompeii covers a vast area, so it's crucial to prioritize the sites you wish to see. Research or get a guidebook to shortlist the key attractions.
Highlights Include:
The Forum: Pompeii's main square, surrounded by temples, porticos, and administrative buildings.

Lupanar: The most famous brothel in Pompeii with explicit frescoes indicating the services offered.

Villa of the Mysteries: Renowned for its well-preserved frescoes that depict the initiation rites of the Dionysian mysteries.

The Amphitheatre: One of the oldest surviving Roman amphitheater's.
Hire a Guide or Use Audio Guides:
A knowledgeable guide can bring the ruins to life with tales of Pompeii's past. If you prefer self-guided tours, audio guides are available for rent at the entrance.
Wear Comfortable Shoes:
The ancient cobbled streets can be uneven and challenging to navigate. Sturdy walking shoes are a must.
Stay Hydrated and Protected:
There's minimal shade in Pompeii. Carry water, wear a hat, and apply sunscreen to protect yourself from the sun.
Allocate Enough Time:
While you can cover the main sites in 3-4 hours, a comprehensive exploration can take a full day. Consider your interests and stamina when planning.
Dining and Amenities:
While there's a café near the entrance of Pompeii, options are limited inside the archaeological site. Consider packing snacks or lunch. Alternatively, there are several restaurants just outside Pompeii's entrance.

Extending Your Trip:
Herculaneum (Ercolano):
Another ancient city destroyed by Vesuvius, Herculaneum is smaller than Pompeii but better preserved. It's also accessible via the Circumvesuviana train line.

Mount Vesuvius:
If you're up for a hike, consider trekking up Mount Vesuvius. The views from the crater are breathtaking, and you'll gain a deeper appreciation for the volcano's massive impact.

Tips for a Seamless Experience:
Avoid Peak Times: Pompeii can get crowded. To avoid large tour groups, consider visiting early in the morning or late afternoon.
Tickets: Purchase tickets online to skip the queue. Often, combo tickets are available that provide access to both Pompeii and Herculaneum.
Restrooms: Facilities are limited inside Pompeii, so use the restrooms at the entrance before starting your exploration.
Respect the Site: Pompeii is a UNESCO World Heritage site. Stick to marked paths and refrain from touching or leaning on the ancient structures.
Visiting Pompeii from Naples is a journey back in time, a poignant reminder of nature's power and a showcase of ancient Roman life. With careful planning and a sense of curiosity, you can ensure your Pompeii adventure is both enlightening and enjoyable. Whether you're marveling at the ancient frescoes, walking the millennia-old streets, or standing in the shadow of Mount Vesuvius, Pompeii promises an unforgettable experience.
If you're considering extending your trip to Pompeii and making it more than a day visit, there are accommodation options available in and around Pompeii that can enhance your experience.
Hotels:
Hotel del Sole: Situated right near the entrance, this hotel offers convenience, modern comforts, and a stunning view of Mount Vesuvius from its rooftop terrace.

Hotel Forum: This boutique hotel offers a luxurious stay, with a serene garden setting and top-notch amenities.
Bed and Breakfast:
The area boasts several B&Bs, providing a cozy atmosphere. Notable mentions include B&B Elena and B&B Eco Pompei, both of which offer an authentic Italian experience.
Hostels:
For budget travelers, hostels like Agora Hostel Deluxe offer affordability without compromising on essential amenities.
Nearby Attractions:
Beyond Pompeii and Herculaneum, the Campania region is rich in attractions.
Naples: Renowned for its art, history, and the birthplace of pizza, Naples is a city waiting to be explored. Dive into its vibrant street life, visit the National Archaeological Museum, or enjoy a slice of authentic Neapolitan pizza.
Amalfi Coast: Drive along the breathtaking coastline, visiting picturesque towns like Positano, Amalfi, and Ravello. The winding roads offer panoramic views of the Tyrrhenian Sea.
Island of Capri: A short ferry ride away, Capri is a paradise of luxury, nature, and history. The Blue Grotto and Villa Jovis are among the must-visit spots.
Shopping and Souvenirs:
Before heading back to Naples or your next destination, consider picking up souvenirs to remember your trip:
Limoncello: This lemon liqueur is a specialty of the region.

Cameos: Traditional carvings usually on seashells or gemstones, representing portraits.

Local Ceramics: Beautifully crafted ceramics, often with intricate designs, can be found in the nearby town of Vietri sul Mare.

Packing Essentials:
Map of Pompeii: While audio guides and tour guides provide direction, a detailed map can be beneficial for those wanting to explore on their own.

Weather-appropriate clothing: The weather can vary, so check the forecast and pack accordingly.

Portable Charger: A lifesaver if you're using your phone for pictures, audio guides, or navigation.

A trip to Pompeii, with its preserved streets, buildings, and artifacts, is like stepping into a time capsule. The proximity of this archaeological wonder to the vibrant city of Naples makes it an accessible and essential destination for those visiting Southern Italy. Whether you're wandering through ancient Roman homes, admiring the frescoes, or contemplating the eerie stillness of the plaster casts, the experience is hauntingly profound.
Armed with this comprehensive guide, you're set for an informed and enriching journey to Pompeii. Enjoy the exploration and let the echoes of the past enthrall and educate you.