How to Visit Santiago on a Budget
Santiago, the bustling capital of Chile, is a vibrant and culturally rich city that offers visitors a unique blend of modernity and history. With its stunning backdrop of the Andes Mountains, beautiful parks, fascinating museums, and lively neighborhoods, Santiago is a destination worth exploring. While the city can be expensive for some travelers, with careful planning and savvy choices, you can experience the best of Santiago on a budget. This guide will provide you with tips and advice on how to save money while still enjoying all that Santiago has to offer.
Choose Budget Accommodations

One of the easiest ways to save money while visiting Santiago is by choosing budget-friendly accommodations. The city offers a wide range of options, from hostels and budget hotels to affordable Airbnb rentals. Consider staying in neighborhoods such as Bellavista, Lastarria, or Providencia, which are not only centrally located but also offer a variety of affordable lodging options.
Hostels can be a great choice for budget travelers, as they often provide a social atmosphere and valuable local information. Some popular hostels in Santiago include Hostal Providencia, Rado Boutique Hostel, and La Chimba Hostel. Alternatively, consider booking a private room or apartment through Airbnb, which can provide a more local experience and often include access to kitchen facilities, allowing you to save money on meals.
Use Public Transportation

Santiago has an extensive and efficient public transportation system, including buses (Micros) and the Metro (subway). Using public transportation is not only cost-effective but also allows you to experience the city like a local. The Metro is the quickest and most comfortable way to travel around the city, with six lines connecting various neighborhoods and attractions.
To save money on transportation, consider purchasing a Bip! card, which can be used on both buses and the Metro. The card can be recharged at Metro stations and allows you to transfer between the two modes of transport within a 90-minute window at a discounted rate.
Visit Free or Low-Cost Attractions

Santiago is home to numerous free or low-cost attractions that are worth exploring. Some popular options include:
Cerro Santa Lucía: This beautiful hilltop park in the city center offers stunning panoramic views of Santiago and is free to visit.

Cerro San Cristóbal: Accessed by a funicular or a steep hike, this hill provides breathtaking views of the city and the Andes Mountains. While the funicular ride has a small fee, the hike is free.

La Chascona: This fascinating museum, once the home of Chilean poet Pablo Neruda, has a modest entrance fee and offers a glimpse into the life and work of the Nobel Prize-winning writer.

Plaza de Armas: The main square of Santiago is surrounded by historic buildings, including the Metropolitan Cathedral and the Central Post Office. It's a great place to people-watch and absorb the city's atmosphere at no cost.

Parque Forestal: This expansive park along the Mapocho River is perfect for a leisurely stroll or a picnic and often hosts free events and exhibitions.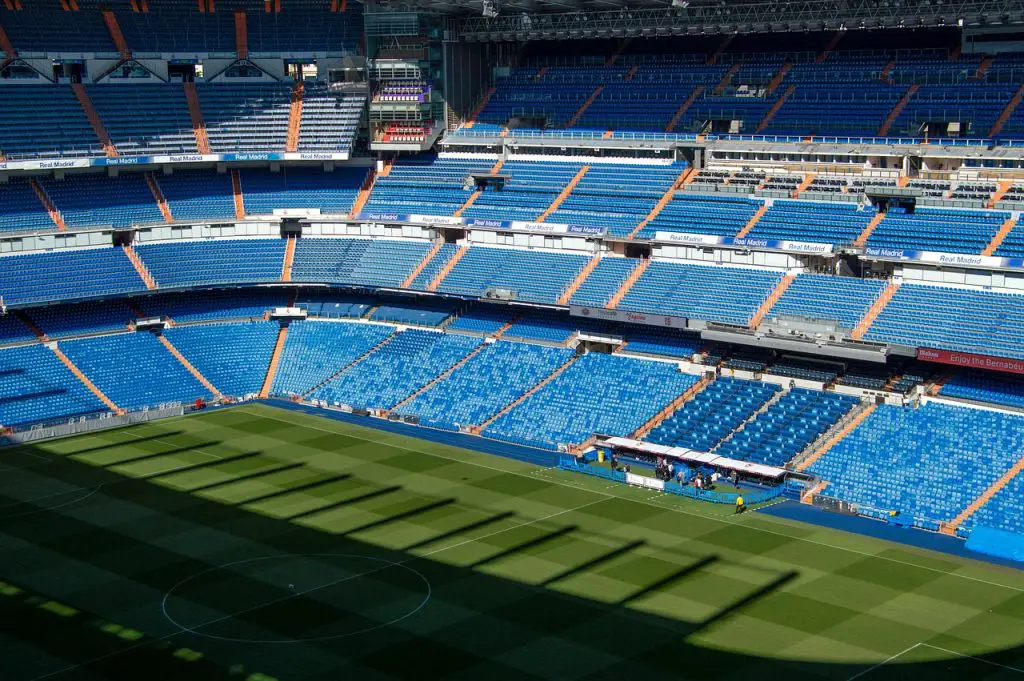 Enjoy Free Walking Tours

Free walking tours are an excellent way to explore Santiago and learn about its history and culture without breaking the bank. Many tour companies operate on a tips-only basis, allowing you to decide how much you would like to contribute based on your experience. Some popular free walking tour options include Tours 4 Tips and Free Tour Santiago. These tours typically cover the city's main attractions and neighborhoods, providing valuable insights from knowledgeable local guides.
Eat Like a Local

Santiago offers a diverse and delicious culinary scene that can be enjoyed on a budget if you know where to look. To save money on meals, consider eating at local food markets, street food stalls, and small, family-run restaurants known as "picadas." These establishments often serve large portions of traditional Chilean dishes at affordable prices.
Some popular and budget-friendly local dishes to try include:
Empanadas: These savory pastries, filled with various ingredients such as cheese, beef, or seafood, are a staple of Chilean cuisine and can be found at bakeries and street food stalls.

Chorrillana: A hearty dish consisting of French fries topped with sautéed onions, beef, and fried eggs, typically shared among friends or family.

Completo: A Chilean-style hot dog loaded with avocado, tomatoes, mayonnaise, and sauerkraut, available at street food vendors and fast-food joints.

Sopaipillas: Fried pumpkin dough, served either sweet with powdered sugar and syrup or savory with a spicy sauce called "pebre."

Don't forget to visit Santiago's vibrant food markets, such as La Vega Central or Mercado Central, where you can find fresh produce, local delicacies, and inexpensive meals.
Take Advantage of Happy Hour Deals

Drinking in Santiago can be expensive, but many bars and restaurants offer happy hour deals, typically between 5 PM and 8 PM. These promotions can include discounted drinks, 2-for-1 specials, or even free appetizers. Keep an eye out for happy hour signs or ask locals for their favorite spots.
Use Free Wi-Fi

To save money on mobile data, take advantage of free Wi-Fi hotspots available throughout Santiago. Many parks, cafes, and public spaces offer free Wi-Fi access, allowing you to stay connected and research attractions, restaurants, and transportation options without incurring extra costs.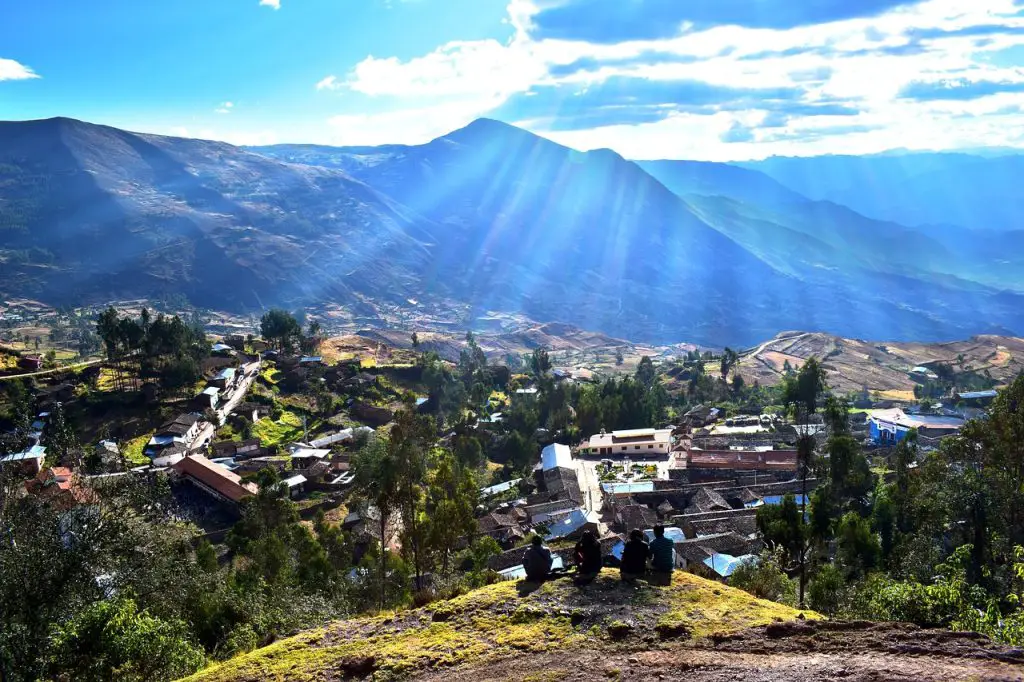 Travel During the Off-Peak Season

Visiting Santiago during the off-peak season (April to October) can result in significant savings on accommodations, tours, and activities. While the weather may be cooler and rainier, you'll also encounter fewer crowds and have a more authentic experience of the city. Plus, the Andes Mountains provide a spectacular backdrop when snow-capped during the winter months.
Shop at Local Markets and Stores

Instead of purchasing souvenirs at touristy shops, consider visiting local markets and stores for unique and budget-friendly items. Santiago's artisan markets, such as Pueblito Los Dominicos or Centro Artesanal Santa Lucía, offer a wide range of handcrafted goods, including textiles, pottery, and jewelry, often at lower prices than in tourist-oriented shops.
Be Prepared and Plan Ahead

Lastly, planning and researching your trip to Santiago in advance can save you money by allowing you to find the best deals on accommodations, transportation, and activities. Look for discounts, promotions, or free events happening during your visit, and create a budget to help you keep track of your expenses.
Conclusion
Exploring Santiago on a budget is entirely possible with careful planning and smart choices. By taking advantage of budget accommodations, public transportation, free attractions, and affordable dining options, you can experience the best of Santiago without breaking the bank. Enjoy the city's rich history, vibrant culture, and stunning natural surroundings while knowing you've made the most of your travel budget.