Iceland 7 Day Travel Itinerary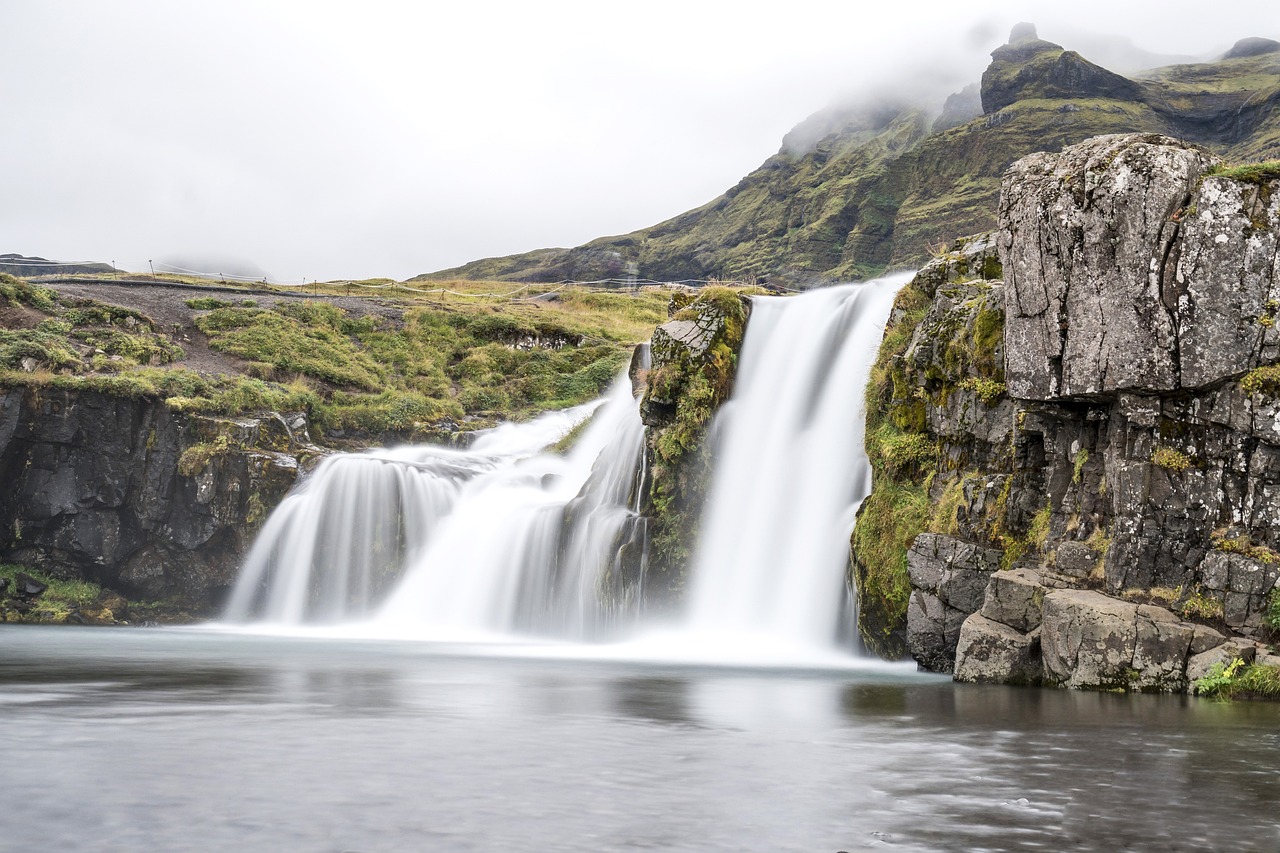 Unearthly landscapes, gushing geysers, cascading waterfalls, and the ethereal glow of the Northern Lights — Iceland is nothing short of a mystical land that promises an adventure of a lifetime. Here's an ideal 7-day travel itinerary to help you make the most of this North Atlantic island nation.
Day 1: Reykjavik – The Capital's Charm
Morning:

Start your journey in Reykjavik, the world's northernmost capital. Visit Hallgrímskirkja, an iconic church that offers panoramic views of the city. Make your way to Harpa Concert Hall and admire its geometric glass facade that reflects the changing colors of the sky and sea.
Afternoon:

Explore the Old Harbour, where you can find artisanal cafes and local shops. The Reykjavik Art Museum and the Saga Museum are also worth a visit.
Evening:

For dinner, delve into Icelandic cuisine. Try dishes like Plokkfiskur (fish stew) or lamb soup. Afterward, stroll down Laugavegur, the city's main shopping street, to experience Reykjavik's vibrant nightlife.
Day 2: Golden Circle Tour
Morning:

Begin with Þingvellir National Park, a UNESCO World Heritage site. It's not only historically significant but also geologically; you can walk between two tectonic plates!
Afternoon:

Visit the Geysir geothermal area. Watch the Strokkur geyser erupt every few minutes. Then head to Gullfoss, a majestic waterfall that is a testament to nature's raw power.
Evening:

Relax at the Secret Lagoon in Fludir, a less crowded alternative to the Blue Lagoon, but equally enchanting.
Day 3: South Coast Adventure
Morning:

Journey to Seljalandsfoss, a waterfall you can walk behind. A short drive away is Skógafoss, another iconic waterfall.
Afternoon:

Continue to Reynisfjara Black Sand Beach. The basalt columns, roaring Atlantic waves, and black sands make it a mesmerizing site.
Evening:

Stay overnight in the town of Vik. If you're traveling in winter, keep an eye out for the Northern Lights!
Day 4: Glacier Adventures
Morning:

Head to Skaftafell in Vatnajökull National Park. Opt for a glacier hike or ice caving adventure on one of Europe's largest glaciers.
Afternoon:

Drive to Jökulsárlón Glacier Lagoon. Watch as large icebergs drift into the Atlantic Ocean.
Evening:

Stay in Höfn and enjoy a seafood feast. The town is renowned for its fresh langoustines.
Day 5: East Fjords to Myvatn
Morning:

Drive along the scenic East Fjords, where mountains plunge into the sea.
Afternoon:

Reach Myvatn, a geothermal wonderland. Explore the pseudocraters at Skútustaðagígar and the bizarre lava formations at Dimmuborgir.
Evening:

Relax at Myvatn Nature Baths, where the blue waters contrast with the surrounding dark lava fields.
Day 6: Whale Watching in Husavik & Akureyri
Morning:

Travel to Húsavík, often called the whale-watching capital of Europe. Embark on a tour to see these gentle giants.
Afternoon:

Drive to Akureyri, Iceland's second-largest city. Wander around its charming streets and visit the Akureyri Church.
Evening:

Try some Icelandic craft beers at a local pub or indulge in a hearty meal at a local restaurant.
Day 7: Return to Reykjavik & Blue Lagoon
Morning:

Drive back towards Reykjavik. En route, marvel at the Hraunfossar waterfalls, where water seems to flow straight out of a lava field.
Afternoon:

Before reaching the capital, take a detour to the famous Blue Lagoon. Soak in the milky-blue geothermal waters, rich in minerals that are beneficial for your skin.
Evening:

Have a farewell dinner in Reykjavik. Sample fermented shark or Brennivín, a traditional Icelandic schnapps, if you're feeling adventurous.

Seven days in Iceland offers just a glimpse of its wonders. The land of fire and ice promises endless adventures, mesmerizing sights, and memories to cherish for a lifetime. Whether you're chasing waterfalls, soaking in geothermal pools, or hoping for a glimpse of the elusive Northern Lights, Iceland's beauty will leave you spellbound. Safe travels!