Iceland Travel Guide on a Budget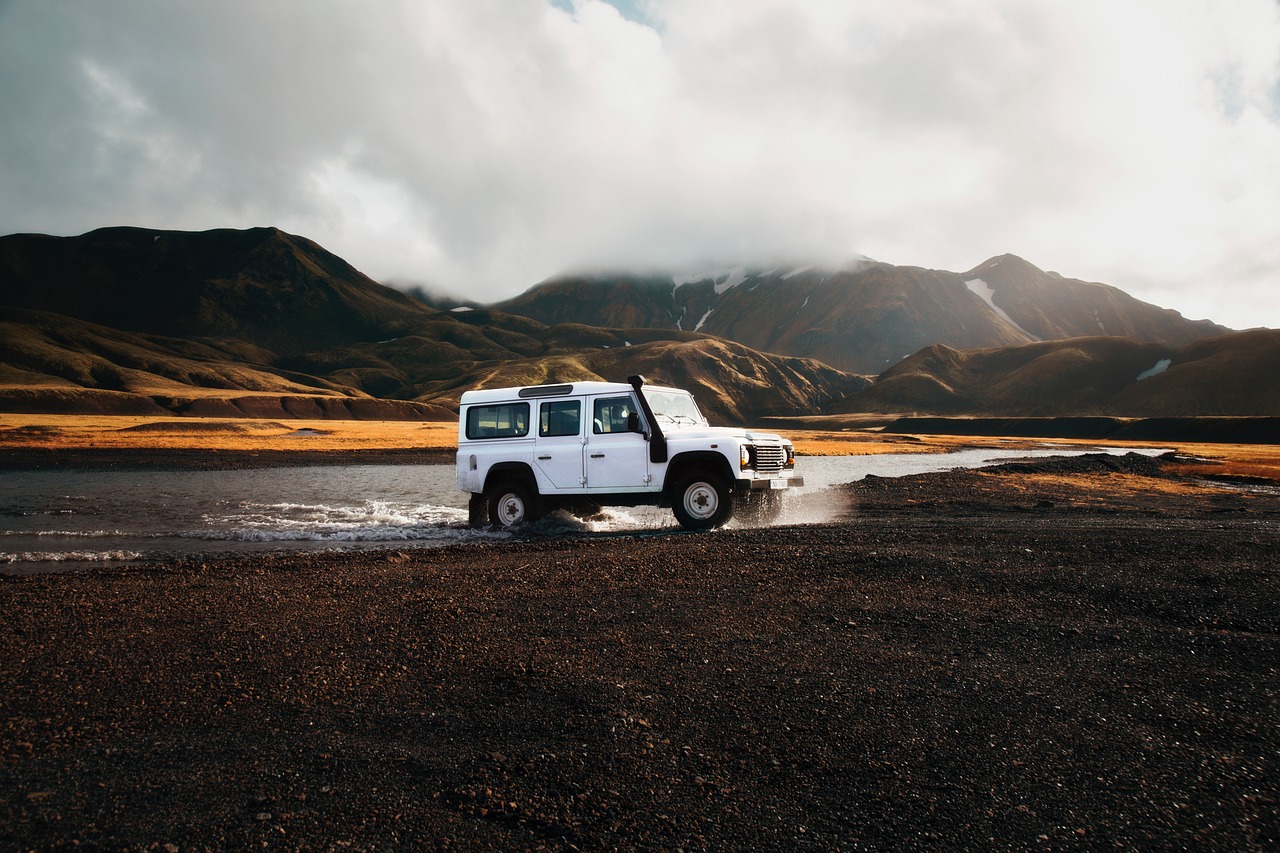 Iceland, the land of fire and ice, is known for its breathtaking landscapes, unique geothermal attractions, and vibrant culture. Although it is often considered an expensive destination, budget-conscious travelers can still experience the natural beauty and adventure that Iceland has to offer. This comprehensive guide will provide you with essential tips and insights to help you plan an unforgettable and budget-friendly trip to Iceland.
Planning Your Trip

Proper planning is crucial for a successful budget trip to Iceland. Keep the following factors in mind when organizing your journey:
a. Choose the right time to visit: The best time to travel to Iceland is during the shoulder seasons of spring (April to May) and fall (September to October). During these periods, you can enjoy mild weather, fewer crowds, and better deals on accommodations and attractions.
b. Research your destinations: Iceland offers diverse attractions, from geothermal hot springs and volcanic landscapes to charming villages and rugged coastlines. Research your desired destinations and create an itinerary that suits your interests and budget.
c. Apply for a visa (if necessary): Citizens of many countries can enter Iceland visa-free for short stays. However, some nationalities may require a visa, which should be applied for well in advance. Check the visa requirements for your nationality before planning your trip.
Budget Accommodation

Iceland offers a range of budget-friendly accommodation options, including hostels, guesthouses, budget hotels, and campgrounds. Consider the following tips when booking your lodgings:
a. Research online: Use booking websites like Booking.com, Hostelworld, and Airbnb to compare prices and find the best deals.
b. Read reviews: Check online reviews to ensure the quality and safety of your chosen accommodation.
c. Book in advance: Book your accommodation ahead of time to secure the best rates and avoid disappointment.
d. Consider camping: Iceland's stunning landscapes make it an ideal destination for camping. Many campgrounds offer affordable accommodation and facilities, particularly during the summer months. Be sure to follow local regulations and camp only in designated areas.
Affordable Transportation

Iceland's transportation options can be expensive, but there are ways to save on travel costs. Consider the following methods:
a. Rent a car: Renting a car is the most convenient and flexible way to explore Iceland, particularly if you plan to visit remote areas. Book your rental car in advance to secure the best rates, and consider traveling with a group to split the cost.
b. Use public transportation: Iceland's public transportation network, including buses and ferries, can be an affordable alternative to renting a car. Plan your itinerary around public transportation schedules, and consider purchasing a bus pass for discounted fares.
c. Hitchhike: Hitchhiking is relatively common and safe in Iceland, particularly in rural areas. However, it requires patience and flexibility, as rides may not always be available when you need them.
d. Join a carpool or rideshare: Look for carpool or rideshare opportunities on websites like Samferda or through local Facebook groups. This can be a cost-effective way to travel between destinations while meeting locals or other travelers.
Eating on a Budget

Icelandic cuisine can be expensive, but there are ways to save on meals. Follow these tips to save money on food:
a. Cook your own meals: Purchase groceries at local supermarkets, such as Bónus, Krónan, or Nettó, and prepare your meals at your accommodation or campsite. This can significantly reduce your food expenses.
b. Eat local: Opt for local eateries, such as cafés, bakeries, and food trucks, that cater to a diverse clientele. These establishments often offer affordable meals, such as Icelandic hot dogs, sandwiches, and soup, as well as traditional dishes like plokkfiskur (fish stew) and skyr (a yogurt-like dairy product).
c. Take advantage of lunch specials: Many restaurants offer lunch specials or discounted menus during the day. These can be an excellent way to sample local cuisine while staying within your budget.
d. Bring snacks: Pack snacks like granola bars, nuts, and fruit to keep you energized during long days of sightseeing and outdoor activities. This can help reduce the amount you spend on food while on the go.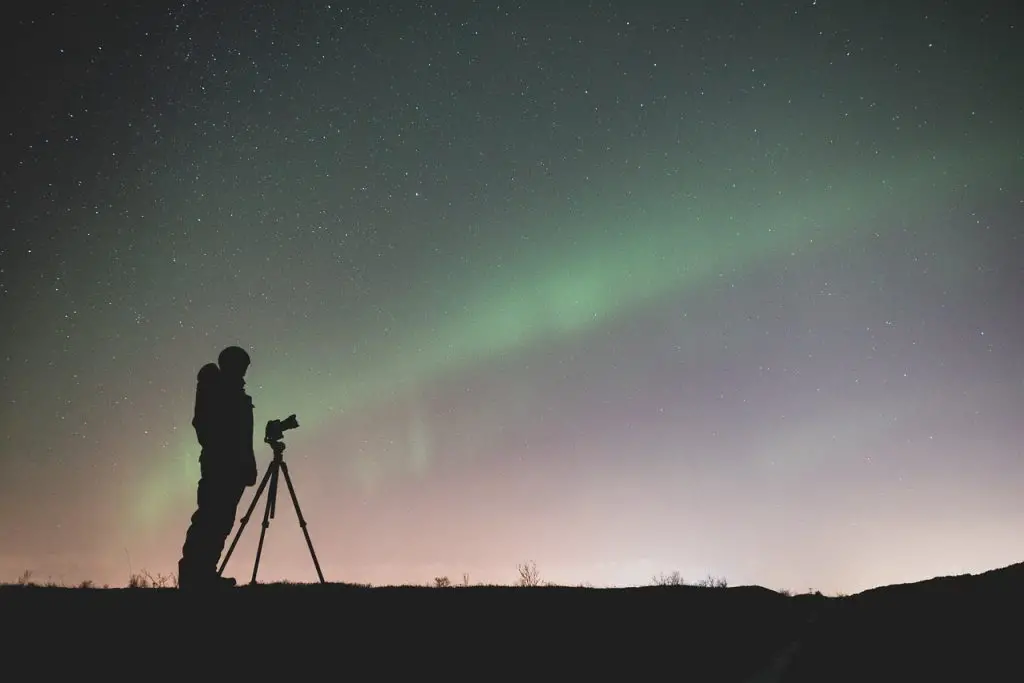 Affordable Sightseeing

Iceland boasts a wealth of natural wonders and cultural attractions that can be explored on a budget. Consider these tips for affordable sightseeing:
a. Prioritize your must-see attractions: Research entrance fees for popular tourist sites and prioritize the attractions that interest you the most. This will help you manage your sightseeing budget effectively.
b. Visit free or low-cost attractions: Many of Iceland's natural attractions, such as waterfalls, geysers, and national parks, are free to enter or have minimal entry fees. These attractions can provide a glimpse into Iceland's unique geological features and landscapes without breaking the bank.
c. Take advantage of discounts: Some attractions offer discounted entry fees for students, senior citizens, or on specific days of the week. Research these discounts and plan your visits accordingly.
d. Join free walking tours: Many cities and towns in Iceland offer free walking tours led by knowledgeable local guides. These tours can provide valuable insights into the history and culture of your destination, as well as tips on affordable attractions, eateries, and accommodations.
Shopping on a Budget

Iceland offers a wide array of handicrafts, textiles, and local products that make for unique souvenirs and gifts. To make the most of your shopping budget, keep these tips in mind:
a. Shop at local markets: Local markets and boutiques offer the best deals on traditional Icelandic goods, such as hand-knitted wool sweaters, ceramics, and artisanal food products.
b. Buy in bulk: If you plan to buy souvenirs for friends and family, consider purchasing items in bulk for a lower price. Many vendors offer discounts for larger purchases.
c. Support local artisans: Buying directly from local artisans not only ensures the quality of your purchases but also helps support the local economy.
Staying Safe and Healthy

While traveling on a budget in Iceland, it's essential to prioritize your safety and well-being. Keep these tips in mind:
a. Be prepared for unpredictable weather: Iceland's weather can be unpredictable, with sudden changes in temperature and precipitation. Dress in layers and pack waterproof clothing to stay comfortable and dry during your trip.
b. Follow safety guidelines: When exploring Iceland's natural attractions, follow posted safety guidelines and respect local regulations. This includes staying on designated trails, keeping a safe distance from wildlife, and adhering to any warnings or closures.
c. Stay hydrated: Drink plenty of water throughout your trip to stay hydrated, especially when participating in outdoor activities.
d. Use caution in remote areas: Many of Iceland's attractions are located in remote areas with limited services and cell reception. Be prepared with adequate supplies, such as food, water, and a first aid kit, and inform someone of your travel plans in case of emergencies.
Conclusion
With careful planning and smart choices, it's possible to explore the stunning landscapes and unique culture of Iceland on a budget. By following the tips and advice outlined in this guide, you can make your dream trip to Iceland a reality while sticking to your financial goals. Embrace the adventure and immerse yourself in the incredible beauty of this unforgettable destination.