Indonesia Travel Guide for Digital Nomads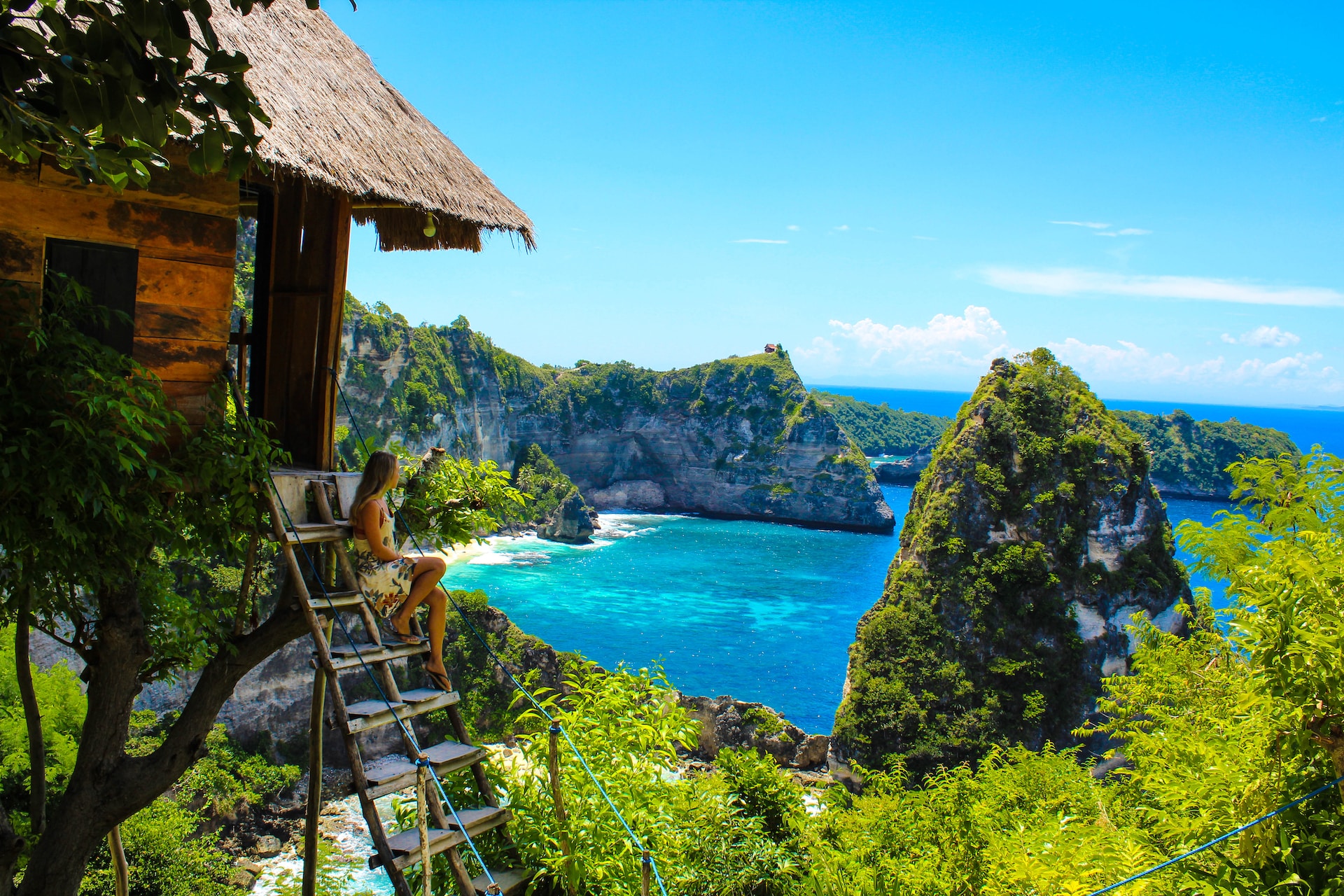 Indonesia, an archipelago made up of over 17,000 islands, is a veritable paradise for digital nomads. With its fast-growing digital infrastructure, low cost of living, vibrant cultures, and idyllic landscapes, Indonesia offers an incomparable blend of work and leisure opportunities.
Choosing the Right Location
The first step to enjoying the digital nomad life in Indonesia is choosing the perfect location.
Bali is the most popular destination, famed for its beautiful beaches, vibrant nightlife, and a thriving digital nomad community, with towns like Ubud and Canggu being the favorites. Bali offers plenty of coworking spaces, cafes with reliable Wi-Fi, and plenty of networking events.
Jakarta, the nation's capital, is a bustling metropolis filled with towering skyscrapers and a robust tech startup scene. Here, you will find more upscale accommodation options and a plethora of international cuisines.
Yogyakarta, a city on Java Island, is known for its rich history, arts scene, and slower pace of life, perfect for those looking for a cultural immersion.
Accommodation
Monthly rent for a one-bedroom apartment in the city center of Jakarta can range from IDR 5,000,000 to IDR 15,000,000 ($350-$1,050) per month, whereas in Bali, you can rent a villa starting from around IDR 10,000,000 ($700) per month.
Indonesia offers a wide range of accommodation options. From budget-friendly guesthouses to mid-range serviced apartments and luxurious villas, there's something for everyone.
Long-term rentals are common, particularly in Bali where many digital nomads opt for villa-style accommodations with a private pool. Websites like Airbnb, Booking.com, and local platforms like Rumah.com are great resources to find accommodation that fits your needs and budget.
Co-Working Spaces
As a digital nomad, a comfortable and reliable place to work is essential. Indonesia, particularly Bali, is home to numerous co-working spaces. Some popular options are Dojo in Canggu, Hubud in Ubud, and CoHive in Jakarta. These spaces often host networking events and workshops, providing ample opportunities to connect with fellow digital nomads.
Co-working spaces in Indonesia offer various plans. A hot desk can cost anywhere from IDR 1,000,000 to IDR 3,000,000 ($70-$210) per month, depending on the location and facilities.
In general, a modest lifestyle for a digital nomad in Indonesia can cost around $1,000 per month. However, for a more comfortable lifestyle with frequent dining out, entertainment, and traveling, you may need to budget for around $1,500-$2,000 per month. As with any destination, costs can fluctuate based on personal lifestyle choices and economic conditions, so it's always good to do some personal research before your move.
Connectivity
Indonesia's internet infrastructure has significantly improved in recent years. While internet speeds may vary across locations, most cities and popular tourist destinations have reliable internet, and 4G is widely available.
SIM cards are easily purchasable upon arrival, with providers like Telkomsel and XL offering affordable data packages. Many digital nomads also find it useful to carry a portable Wi-Fi device as a backup. A local SIM card with a monthly data package can cost around IDR 100,000-200,000 ($7-$14). The cost of home internet can vary greatly, but expect to pay around IDR 300,000-500,000 ($21-$35) per month.
Visas and Legalities
Indonesia offers a 30-day visa-on-arrival for many nationalities, which can be extended once for another 30 days. Longer stays would require different types of visas or frequent visa runs. Always check the latest information from official sources or consult with a visa agent to understand the best option for your circumstances.
Food
Eating out in local warungs (traditional Indonesian food stalls) can be very economical, with meals costing between IDR 10,000 to IDR 30,000 ($0.70-$2). If you prefer western-style restaurants, a meal can range from IDR 50,000 to IDR 150,000 ($3.50-$10.50). Groceries for a month can cost around IDR 1,000,000 to IDR 2,000,000 ($70-$140) depending on your dietary habits.
Cost of Living
One of the key attractions of Indonesia is its affordability. You can comfortably live in Indonesia for as low as $1000 per month, but this largely depends on your lifestyle and location. Bali and Jakarta tend to be more expensive compared to other regions.
Culture and Leisure
While work is a significant part of the digital nomad lifestyle, so is the ability to explore and immerse oneself in local cultures.
Indonesia is a treasure trove of cultural experiences, from the traditional Balinese dances and the ancient temples of Borobudur and Prambanan in Java, to the rich culinary scene that varies from island to island.
Outdoor enthusiasts will find no shortage of activities, including surfing, diving, trekking through lush rice fields, and exploring the abundant wildlife in places like the Komodo National Park and the jungles of Sumatra.
Health and Safety
Indonesia is generally a safe country, but like anywhere else, it's important to take standard precautions. Petty theft can occur, and it's advised to secure your belongings, especially in crowded places.
For health services, Indonesia has numerous clinics and hospitals, with international-standard facilities in larger cities. It's recommended to have travel insurance that covers health emergencies. Also, consider vaccinations advised for travel in this region.
Transportation
The Go-Jek and Grab apps are widely used for affordable transportation. A 10-minute ride can cost around IDR 10,000-20,000 ($0.70-$1.40). A monthly pass for public transportation in cities like Jakarta costs around IDR 200,000 ($14).
Entertainment
The cost of entertainment can vary greatly depending on your preferences. A movie ticket costs around IDR 50,000 ($3.50), while a one-month gym membership is around IDR 300,000-500,000 ($21-$35). A surfing lesson in Bali can cost around IDR 300,000-400,000 ($21-$28) per session. For nightlife, a beer in a bar may cost around IDR 30,000-50,000 ($2-$3.50), but expect to pay more in upscale establishments.
Community
The digital nomad community in Indonesia is thriving. Regular meetups, workshops, and online communities provide excellent opportunities for networking and forming friendships. Websites like Meetup, and Facebook groups like "Bali Digital Nomads" are good starting points to connect with others.
Indonesia, with its perfect mix of work and play, affordability, and digital infrastructure, is a paradise for digital nomads. However, as always, responsible and respectful travel should be the priority, ensuring you not only enjoy this beautiful country but also contribute positively to its local communities.
Remember that being a digital nomad isn't just about work and travel, but also about immersing oneself in a new culture, learning, and growing along the journey. So, pack your bags, grab your laptop, and get ready for the Indonesian adventure that awaits you!