Le Marais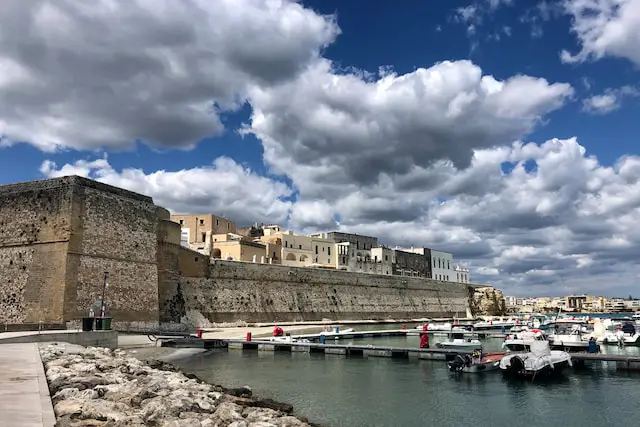 Le Marais is a historically and culturally rich district located in the heart of Paris, known for its vibrant atmosphere, fascinating architecture, and rich history. It is a place that never fails to capture the attention of tourists and locals alike.
Spanning the 3rd and 4th arrondissements of Paris, Le Marais was once the city's most fashionable residential area, home to the French nobility in the 17th century. The district takes its name from the French word 'marais', meaning marsh, a nod to the swampy area it was during the medieval times before it was developed into a residential district.
What distinguishes Le Marais from other areas in Paris is its stunning architecture. Walking through its narrow winding streets, one is greeted by a blend of pre-revolutionary buildings, majestic 17th-century hôtels particuliers, and the unmistakable Haussmannian apartments. Many of these grand structures have been preserved and are protected by law, ensuring the maintenance of the neighborhood's historical appeal.
One such notable structure is the Hôtel de Ville, Paris's city hall, standing as a testament to the grandeur of Le Marais's past. Not far from this is another jewel, the Hôtel de Sully, a private mansion dating back to the early 17th century. It now serves as the headquarters for the Centre des monuments nationaux.
Le Marais is also home to the iconic Place des Vosges, the oldest planned square in Paris. Its symmetrically designed red-brick houses, elegant arcades, and central garden create a harmonious ambiance that transports visitors back in time. It was once a place of residence for the famed author, Victor Hugo, whose home is now a museum dedicated to his life and works.
The cultural diversity of Le Marais is an integral part of its charm. It's known for its Jewish community, with the Rue des Rosiers serving as the main hub. This street is filled with kosher bakeries, delicatessens, and bookshops. Every corner and doorway seems to hold a piece of history, making Le Marais the center of Jewish life in Paris.
Furthermore, Le Marais has emerged as a focal point for the LGBTQ+ community in Paris. The vibrant and accepting atmosphere here has led to the creation of numerous gay-friendly establishments, including bars, restaurants, and shops. During the annual Pride Parade, the streets of Le Marais are filled with joy, color, and celebration, emphasizing its reputation as an inclusive and diverse district.
Apart from its historical and cultural richness, Le Marais is also a paradise for food lovers and fashionistas. The district is teeming with trendy boutiques, art galleries, vintage stores, and high-end designers, making it a popular destination for shopping enthusiasts. Simultaneously, the aroma of fresh bread, pastries, and other delicacies wafting from the many bistros and patisseries beckon every passerby, showcasing the gourmet side of Le Marais.
Among the gastronomic highlights is L'As du Fallafel, a famed falafel shop on Rue des Rosiers, known for serving arguably the best falafels in Paris. Similarly, the district is home to Le Marché des Enfants Rouges, the oldest covered market in Paris, where vendors sell a wide variety of fresh produce, gourmet cheeses, wines, and prepared foods.
Over the years, Le Marais has managed to retain its authenticity and old-world charm while embracing modernity and diversity. Its streets and squares, teeming with history, culture, and life, offer countless tales to those willing to listen. The allure of Le Marais lies not just in its striking architecture or its vibrant culture, but in the coexistence of different eras, communities, and lifestyles, all harmoniously blending together within its confines.
Le Marais's preservation of historical landmarks alongside its embrace of the contemporary arts is exemplified by the Musée Picasso and the Musée d'Art et d'Histoire du Judaïsme. The former is located in the Hôtel Salé, one of the grand mansions in Le Marais, and houses an extensive collection of Picasso's work, while the latter tells the story of Jewish communities through various artistic and cultural artifacts.
The Centre Pompidou, although not technically within the Marais district but adjacent to it, is also integral to the area's cultural landscape. This high-tech style building, known for its exposed skeleton of brightly colored tubes and pipes, contrasts starkly with the traditional architecture of Le Marais. It houses the Public Information Library, the Musée National d'Art Moderne, which is the largest museum for modern art in Europe, and IRCAM, a center for music and acoustic research.
Furthermore, Le Marais, with its beautiful squares and gardens, offers oases of tranquility in the midst of the bustling city. The Square du Temple, with its vast green spaces, duck pond, and the stunning Temple building, provides a peaceful retreat. The Jardin Anne-Frank, a hidden gem tucked behind the Centre Pompidou, is a verdant sanctuary dedicated to the memory of Anne Frank.
Yet, the vibrant pulse of Le Marais continues to beat in its bustling nightlife. The district is replete with numerous bars, clubs, and restaurants, each offering a distinct ambiance. From chic wine bars like Le Barav, indie music clubs such as Le Pop In, to sophisticated cocktail lounges like Little Red Door, there's something to cater to every nocturnal taste.
Another distinctive feature of Le Marais is its commitment to sustainable living. The district leads in initiatives such as the Paris Respire (Paris Breathes) program, under which certain areas are closed to motorized traffic on Sundays and public holidays, encouraging walking and cycling.
The charm of Le Marais is as diverse as its visitors and inhabitants. It is a district where the echoes of history intertwine with the rhythm of contemporary life, and where tradition and innovation coexist. It is a testament to Paris's evolving identity, reflecting a blend of the old and the new, the local and the global, the traditional and the modern.
In essence, Le Marais is more than just a district; it is a reflection of Paris itself – timeless, diverse, vibrant, and always full of surprises. It is a space where every street corner tells a story, and every cobblestone holds a piece of history. A visit to Paris would be incomplete without strolling through the lively streets of Le Marais, soaking in its rich history, and embracing its eclectic culture. After all, Le Marais is not just a place to see; it's a place to experience, to immerse oneself in, and most importantly, a place to remember.