Lisbon Travel Guide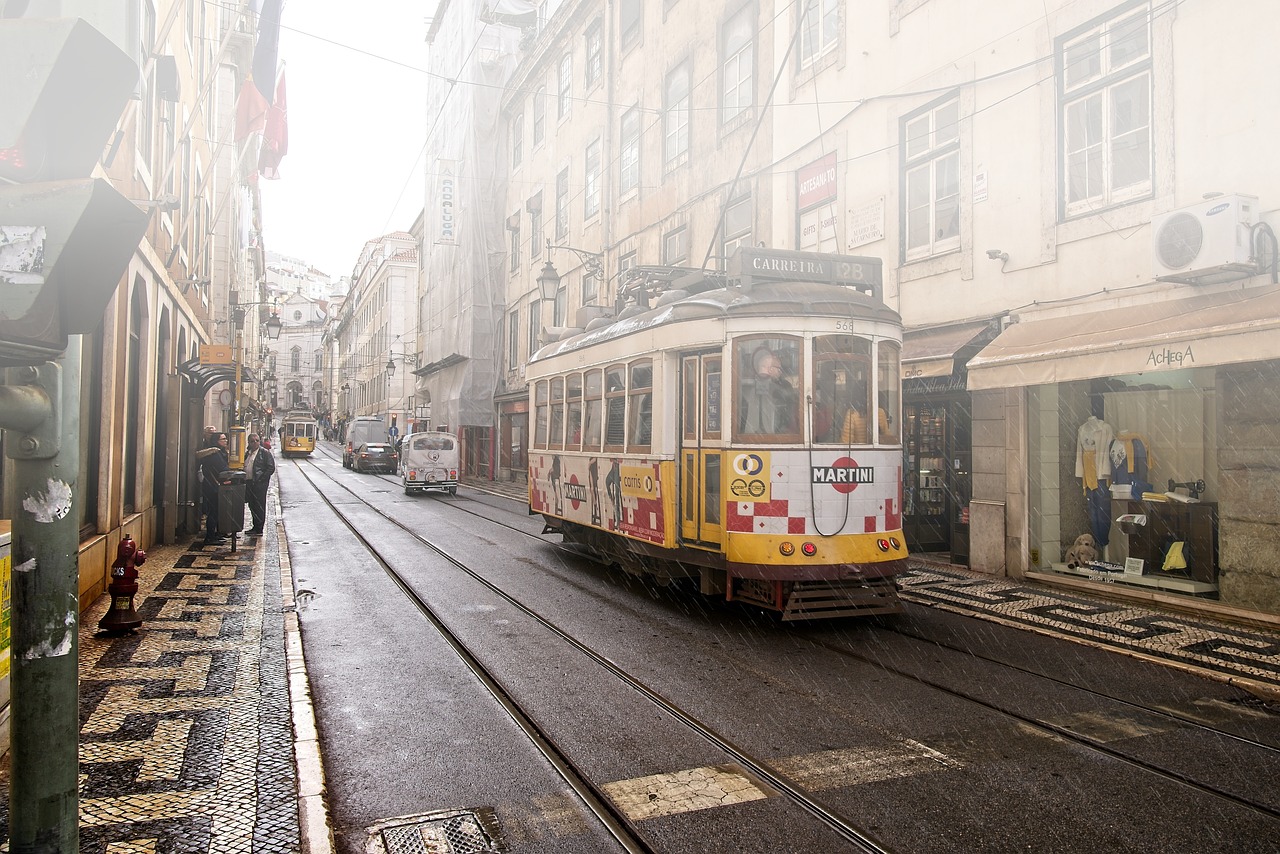 A delightful mix of sun-drenched vistas, vibrant culture, and rich history, Lisbon is a destination worth considering for your next vacation. From its grand monuments and quaint cobblestone streets to its enticing culinary scene and lively nightlife, Lisbon has a bit of everything. Whether you're a history buff, foodie, or simply a wanderer, here's a comprehensive 2000-word guide to help you navigate through the enticing labyrinth that is Lisbon.
Getting There
Lisbon is well-connected by air to the rest of Europe and the world. Lisbon Portela Airport, officially named Humberto Delgado Airport, is just seven kilometers from the city center. From the airport, you can use public transport, a taxi, or a rideshare service to get to your accommodation. If you're already in Europe, you might consider train or bus options, which are often more economical.
Getting Around
Once you're in Lisbon, there are several modes of transport you can choose from. The city's public transport system comprises of buses, trams, funiculars, and metro, which are all under the management of Carris. If you plan to use public transport frequently, consider getting the Viva Viagem card, a reloadable transit card. Lisbon is also very walkable, and many of its neighborhoods are best explored on foot.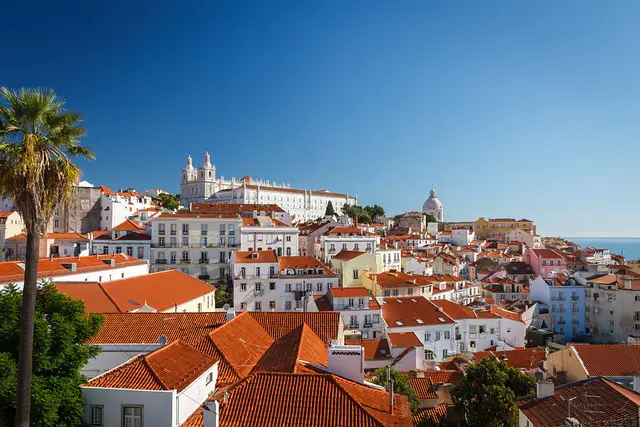 Where to Stay
Lisbon offers a wide range of accommodations to suit different travel styles and budgets. Luxury travelers can look at options in the Chiado and Avenida da Liberdade areas, while budget travelers can find plenty of hostels in Bairro Alto and Alfama. If you prefer a local experience, consider renting an apartment in a residential neighborhood like Estrela or Graça.
Must-See Attractions
Alfama District: Alfama, one of the oldest districts of Lisbon, is a maze of narrow streets, ancient houses, and charming squares. Visit the Se Cathedral and Saint Anthony Church, wander through the flea market at Campo de Santa Clara, or simply enjoy a coffee at a local café.
Belém Tower: This iconic UNESCO World Heritage site was once a starting point for Portuguese explorers. Today, the tower stands as a symbol of the Age of Discovery.
Jerónimos Monastery: Another UNESCO World Heritage site, Jerónimos Monastery, is a masterpiece of Manueline architecture. Visit the church, the cloisters, and don't miss the tomb of Vasco da Gama.
LX Factory: This former industrial complex has been transformed into a creative hub filled with art studios, quirky shops, and trendy eateries.
Tram 28: A ride on the historic Tram 28 is a must-do. The route takes you through many of Lisbon's finest districts, including Graça, Alfama, Baixa, and Estrela.
Food and Drink
Portuguese cuisine is a gastronomic delight you should not miss. Visit Mercado da Ribeira, also known as Time Out Market, to sample a variety of Portuguese dishes all under one roof. Try a pastel de nata (egg custard tart), the national sweet treat, from Pastéis de Belém. For seafood lovers, Cervejaria Ramiro is a must-visit. And, of course, don't miss a chance to sip on Ginjinha, a sour cherry liqueur, from one of the many small bars in the city.
Nightlife
Bairro Alto is the heart of Lisbon's nightlife, where you'll find a multitude of small bars and clubs that cater to a range of musical tastes. If you prefer a more sophisticated evening, head to the rooftop bars in Chiado and Alfama for a cocktail with a view. For live music, especially Fado, Alfama is the place to be.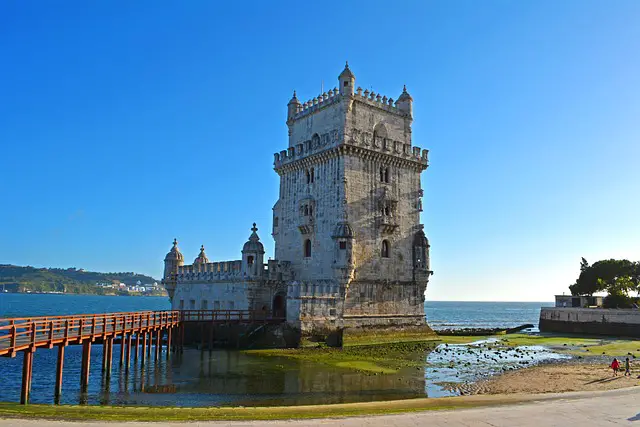 Day Trips
Lisbon's location makes it a great base for exploring more of Portugal. The enchanting town of Sintra, with its fairy-tale palaces and castles, is just a short train ride away. Cascais, a charming seaside town, is perfect for a relaxed beach day. History enthusiasts can head to Évora, a UNESCO World Heritage site known for its well-preserved Roman temple.
Local Tips
When in Lisbon, respect the local customs and traditions. Learn a few basic Portuguese phrases, always say "obrigado" (thank you), and don't forget to leave a small tip at restaurants. Be prepared for hills – Lisbon is known as the City of Seven Hills, so bring comfortable walking shoes.
Steeped in history and blessed with scenic beauty, Lisbon is a city that will captivate you with its charm. Whether you're wandering through its historic districts, savoring delicious local cuisine, or exploring the surrounding towns, there's no doubt that Lisbon will offer you an unforgettable travel experience. Boa viagem (have a good journey)!
Festivals and Events
Lisbon's calendar is punctuated with vibrant festivals and events that reflect the city's rich culture and history. From the biggest street party of the year, the Santo António Festival in June, which celebrates the city's patron saint with parades, sardine grills, and music, to the IndieLisboa International Film Festival, which showcases independent cinema, there is a myriad of events to immerse yourself in. Music lovers will appreciate the eclectic lineup at the annual NOS Alive music festival and the Super Bock Super Rock.
Shopping
Lisbon offers a diverse shopping experience, from high-end fashion boutiques in Chiado to unique vintage shops in Bairro Alto. For souvenir hunting, head to the traditional shops in Baixa, where you can find Portuguese ceramics, cork products, and gourmet treats. The Feira da Ladra, or Thieves Market, is Lisbon's oldest flea market, dating back to the 12th century. It's an excellent place to hunt for unique second-hand items, antiques, and collectibles.
The Arts and Culture Scene
Lisbon is home to a multitude of museums, art galleries, and cultural institutions. Visit the Calouste Gulbenkian Museum for a diverse collection of art, the MAAT (Museum of Art, Architecture, and Technology) for contemporary art, or the National Museum of Ancient Art, the most important art museum in Portugal. For a slice of performing arts, head to the Teatro Nacional D. Maria II or the Lisbon Opera House. To explore Lisbon's street art scene, take a stroll around Bairro Alto, Graça, and Mouraria.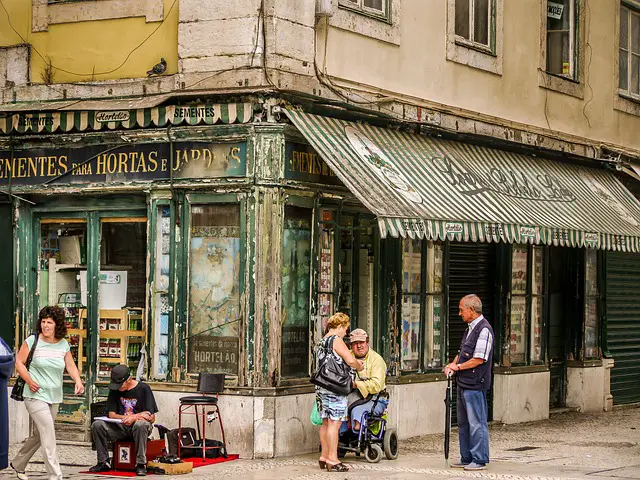 Exploring the Outdoors
Despite being a bustling capital city, Lisbon offers several opportunities to engage with nature. Enjoy a leisurely walk in the Jardim da Estrela, or head to Monsanto Forest Park, often referred to as the 'Lungs of Lisbon', for hiking and picnics. The city also has several miradouros, or viewpoints, such as Miradouro da Senhora do Monte and Miradouro da Graça, offering panoramic views of the city and the Tagus River.
Learning about Lisbon's History
History buffs will appreciate Lisbon's various historical attractions. Explore the city's Moorish past at the Castle of São Jorge, or visit the Carmo Convent ruins, a haunting reminder of the devastating 1755 earthquake. Discover Lisbon's Roman heritage at the Roman Theatre Museum, or delve into the city's maritime past at the Maritime Museum.
Safety Tips
Lisbon is generally a safe city, but like any major city, it has its share of petty crime. Keep an eye on your belongings at all times, especially in crowded areas like tourist spots and public transportation. It's also worth noting that while the city is safe to walk around at night, some areas, such as parts of Bairro Alto and Mouraria, can get a little sketchy late at night.
Conclusion
Lisbon is a city that effortlessly blends traditional heritage with striking modernism and progressive thinking. With its lively atmosphere, welcoming people, and irresistible charm, it is no wonder that Lisbon has become one of Europe's most favored destinations. Whether you're here for the history, the food, the landscapes, or simply the vibrant Portuguese culture, Lisbon promises a travel experience that you will cherish. So dive in and embrace all that this beautiful city has to offer. Felicidades!