Maine Travel User Guide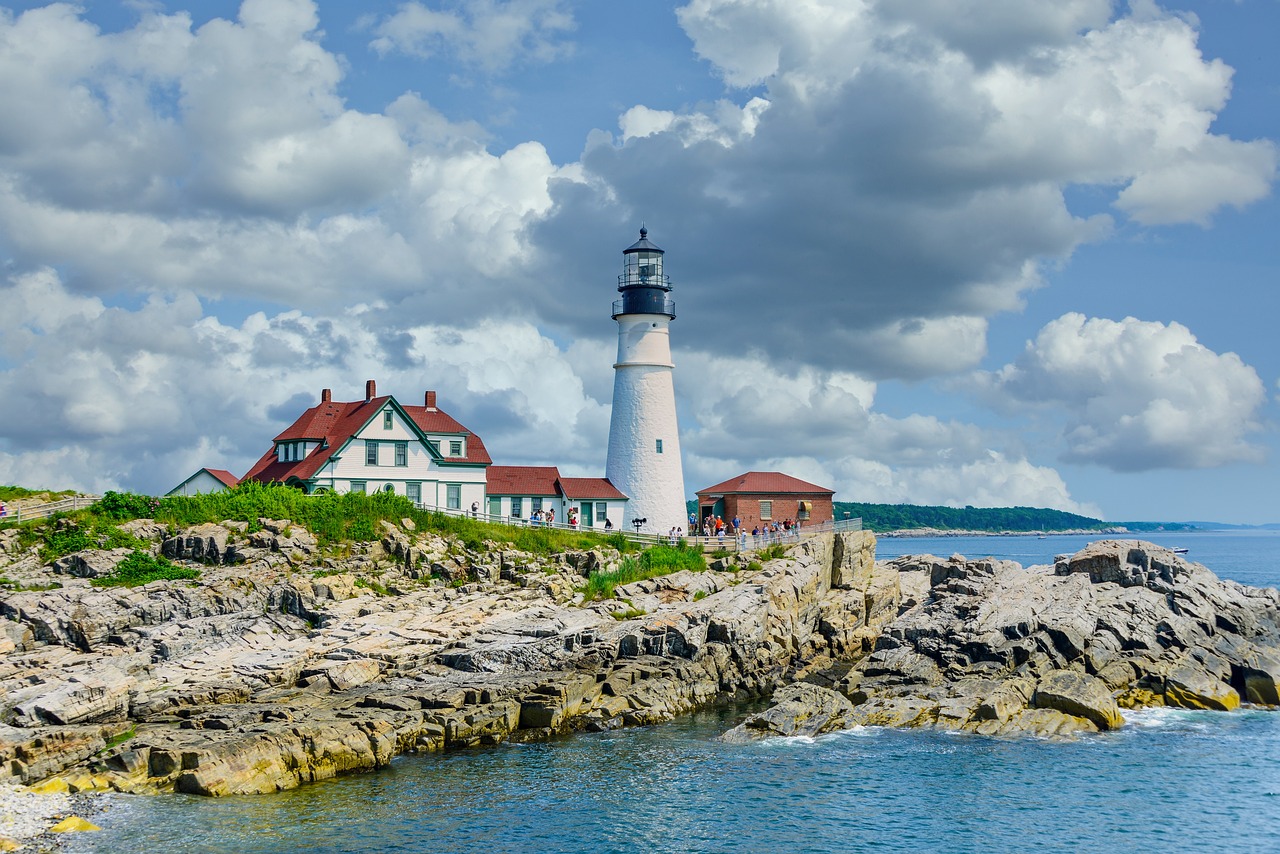 Maine, the northeasternmost state in the U.S., is famous for its picturesque coastline, charming small towns, and diverse outdoor activities. Known as "Vacationland," Maine offers a wide range of experiences, from exploring its rugged wilderness and pristine beaches to indulging in its renowned culinary scene. In this comprehensive Maine travel user guide, we will provide you with essential information for your visit, including top attractions, accommodations, dining options, and insider tips.
Getting to Maine
Maine is accessible by air, with the primary airport being Portland International Jetport (PWM). Additionally, Bangor International Airport (BGR) and several regional airports provide access to other parts of the state. Major U.S. airlines offer flights to Maine from various cities across the country. If you prefer road trips, Interstate 95 (I-95) connects Maine to the rest of the East Coast, allowing for a scenic drive along the coastline.
Top Attractions and Activities
Acadia National Park: Located on Mount Desert Island, Acadia National Park offers stunning landscapes, from granite peaks to rugged coastlines. Popular activities include hiking, biking, and wildlife watching. Don't miss the sunrise from the summit of Cadillac Mountain, the highest point on the U.S. Atlantic coast.
Portland: Maine's largest city, Portland is known for its historic Old Port district, vibrant arts scene, and excellent food culture. Explore the city's iconic lighthouses, such as the Portland Head Light, and visit the Portland Museum of Art.
Coastal Route 1: This scenic drive stretches from Kittery to Calais, offering breathtaking views of the Maine coastline, charming seaside villages, and numerous attractions. Notable stops include Ogunquit, Camden, and Bar Harbor.
Baxter State Park: This vast wilderness area is home to Maine's highest peak, Mount Katahdin, and offers a range of outdoor activities such as hiking, camping, and fishing. The park is also the northern terminus of the famous Appalachian Trail.
Lighthouses: Maine is famous for its historic lighthouses, many of which are still operational today. Popular lighthouses to visit include Pemaquid Point Light, West Quoddy Head Light, and Owls Head Light.
Whale Watching: Embark on a whale-watching tour from coastal towns like Bar Harbor, Kennebunkport, or Boothbay Harbor for a chance to see humpback, finback, and minke whales, as well as dolphins, seals, and seabirds.
Lobster Shacks: No visit to Maine is complete without indulging in its famous lobster. Enjoy a fresh lobster roll at one of the many lobster shacks along the coast, such as Red's Eats in Wiscasset or The Clam Shack in Kennebunkport.
Accommodations
Maine offers a diverse range of accommodations to suit all budgets and preferences, from luxurious seaside resorts to cozy bed and breakfasts. Here are a few top picks:
The White Barn Inn (Kennebunkport): This luxury inn features elegant accommodations, a renowned restaurant, and a full-service spa, offering a sophisticated retreat on the southern Maine coast.
The Press Hotel (Portland): Housed in a historic building that was once the headquarters of the Portland Press Herald, this boutique hotel offers stylish accommodations and an excellent location in the heart of downtown Portland.
Jordan Pond House (Acadia National Park): Located within the park, this historic inn offers charming accommodations and stunning views of Jordan Pond and the surrounding mountains.
Migis Lodge (South Casco): This all-in clusive lakeside resort on the shores of Sebago Lake offers rustic yet luxurious accommodations, gourmet dining, and a range of outdoor activities for the perfect family vacation or romantic getaway.
The Norumbega Inn (Camden): This historic castle-like inn features beautifully-appointed rooms and offers a unique and memorable stay on the Maine coast.
The Greenville Inn (Greenville): Overlooking Moosehead Lake, this bed and breakfast offers cozy accommodations in a historic mansion and is an ideal base for exploring the surrounding wilderness and outdoor adventures.
Dining Options
Maine's culinary scene is diverse and offers an array of dining options, from casual lobster shacks to upscale restaurants. Here are some top picks:
Eventide Oyster Co. (Portland): This popular oyster bar offers a variety of fresh oysters, seafood dishes, and a creative cocktail menu.
Fore Street (Portland): A pioneer in farm-to-table dining, Fore Street serves locally-sourced, seasonal cuisine in a rustic setting.
The Lost Kitchen (Freedom): This acclaimed restaurant offers a unique dining experience in a beautifully restored mill, featuring a seasonal tasting menu inspired by local ingredients.
McLoons Lobster Shack (South Thomaston): This family-owned lobster shack offers fresh seafood, including lobster rolls, steamed lobster, and clam chowder, with picturesque views of the harbor.
Palace Diner (Biddeford): Housed in a historic railcar, this classic diner serves up delicious comfort food, including breakfast staples, burgers, and milkshakes.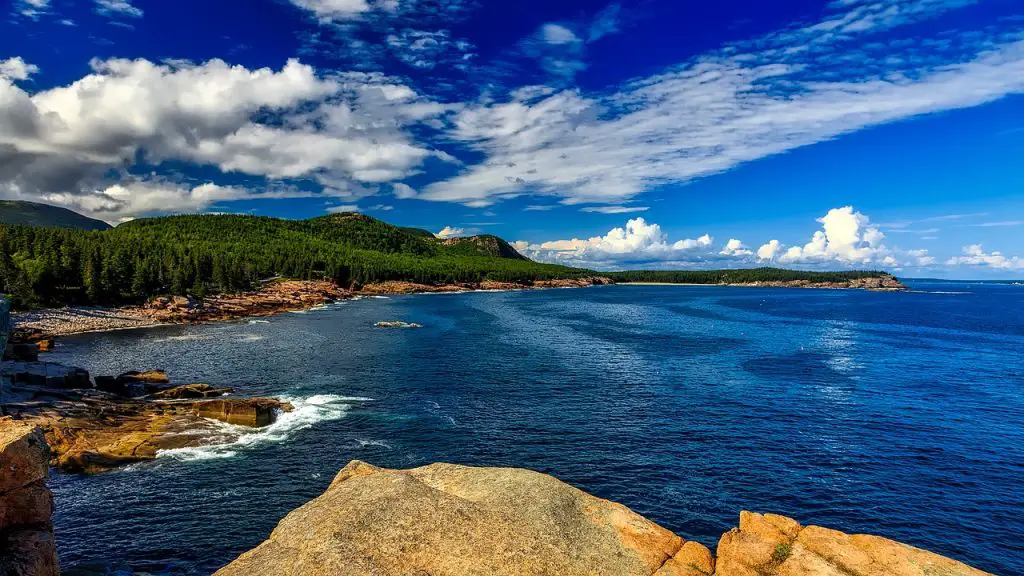 Tips for Visiting Maine
Weather: Maine experiences four distinct seasons, with summer (June-August) being the most popular time to visit due to its warm weather and outdoor activities. Fall (September-October) offers stunning foliage, while winter (December-February) provides opportunities for skiing and snowshoeing.
Driving: Renting a car is the most convenient way to explore Maine, as public transportation options are limited outside of the major cities. Be prepared for rural roads and occasional wildlife crossings.
Bug Protection: During the warmer months, be prepared for mosquitoes and black flies, especially in wooded areas. Bring bug spray and wear long sleeves and pants when necessary.
Tides: When exploring Maine's coastline, be aware of the tides, as they can significantly impact access to certain areas, such as tide pools and sandbars.
Seafood Allergies: If you have a seafood allergy, be sure to inform your server at restaurants, as many dishes may contain shellfish or other seafood ingredients.
Conclusion
Maine offers a unique blend of natural beauty, rich history, and exceptional dining experiences that make it an ideal destination for travelers of all interests. This comprehensive travel user guide has provided you with essential information for planning your visit to Maine, including top attractions, accommodations, dining options, and insider tips. Whether you're seeking adventure in the great outdoors, relaxation on picturesque beaches, or culinary indulgence, Maine has something for everyone.