Maldives Travel User Guide
The Maldives, a tropical paradise located in the Indian Ocean, is a dream destination for many travelers. With its over 1,000 coral islands, crystal clear waters, and abundant marine life, it offers an unforgettable experience for honeymooners, families, and solo travelers alike. This comprehensive Maldives travel user guide will provide you with everything you need to know for your visit, from the best accommodations and dining options to the top attractions and activities.
Getting to the Maldives
The Maldives is accessible by air, with the main international gateway being Malé International Airport (MLE). Numerous airlines offer flights to Malé from major cities across Europe, Asia, and the Middle East. Upon arrival, you will need to transfer to your resort island, which can be reached by speedboat, domestic flight, or seaplane, depending on the distance from Malé.
Visa and Entry Requirements
Visitors from most countries are granted a 30-day tourist visa upon arrival, provided they have a valid passport, a confirmed hotel booking, and proof of sufficient funds for their stay. No prior visa application is required.
Accommodations
The Maldives is famous for its luxury resorts and overwater bungalows. There are also budget-friendly guesthouses and hotels available on local islands. Here are a few top picks:
Gili Lankanfushi: This eco-friendly luxury resort features spacious overwater bungalows with private sundecks, rooftop terraces, and direct access to the turquoise lagoon.
Soneva Fushi: This award-winning resort offers stunning beachfront villas surrounded by lush jungle foliage, as well as world-class dining and spa facilities.
Conrad Maldives Rangali Island: With its unique underwater restaurant and luxurious overwater and beach villas, this resort is perfect for a memorable vacation.
Maafushi Island Guesthouses: For budget-conscious travelers, guesthouses on local islands like Maafushi provide affordable accommodation options with a more authentic Maldivian experience.
Dining Options
Maldivian cuisine features an abundance of seafood, coconut, and spices. Resort islands offer a wide variety of international and Maldivian dishes, while local islands provide a more authentic taste of local flavors. Here are a few dining options to consider:
Ithaa Undersea Restaurant (Conrad Maldives Rangali Island): This unique underwater restaurant offers a gourmet dining experience with stunning views of the surrounding coral reef and marine life.
Muraka Restaurant (Miriihi Island Resort): This overwater restaurant features a fusion of Maldivian and international cuisine, with an emphasis on fresh seafood and local ingredients.
Sea House Maldives (Malé): For a taste of authentic Maldivian cuisine, visit this popular local restaurant in the capital city of Malé.
All-Inclusive Resorts: Many resorts in the Maldives offer all-inclusive packages that include meals and drinks, allowing you to fully enjoy the resort's dining options without worrying about additional costs.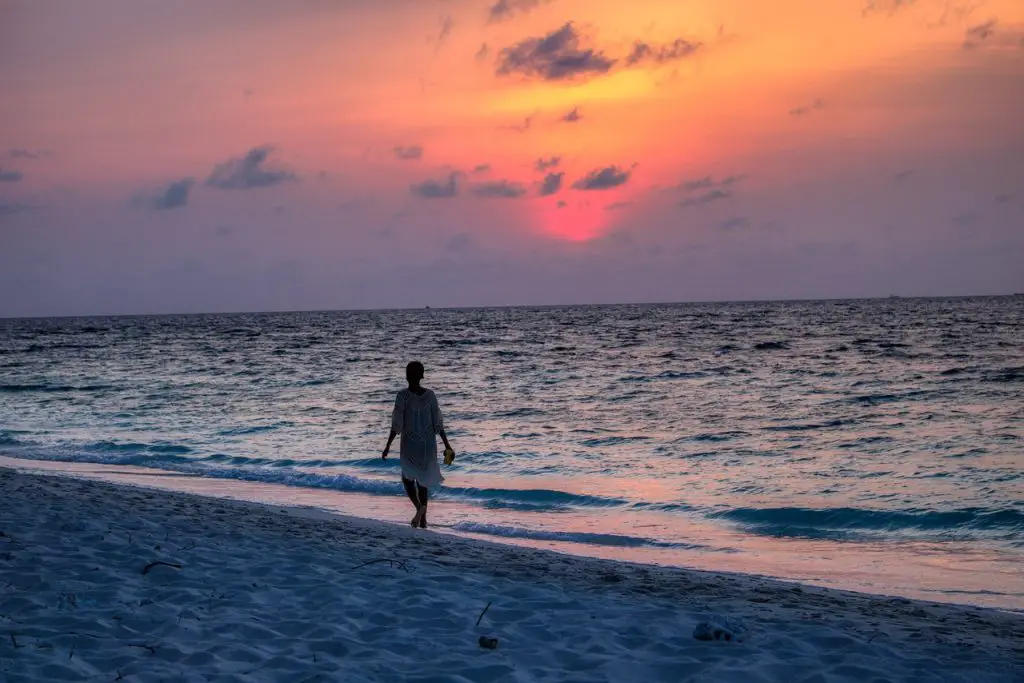 Top Attractions and Activities
Snorkeling and Diving: The Maldives is renowned for its abundant marine life and vibrant coral reefs, making it a prime destination for snorkeling and diving. Most resorts offer guided excursions and PADI-certified diving courses for all levels.
Island Hopping: Visit local islands to experience authentic Maldivian culture, explore the picturesque villages, and sample traditional cuisine.
Dolphin and Whale Watching: Several species of dolphins and whales frequent the waters of the Maldives. Book a guided tour to witness these magnificent creatures in their natural habitat.
Water Sports: Resorts offer a variety of water sports, including kayaking, stand-up paddleboarding, windsurfing, and jet-skiing. Take advantage of the crystal-clear waters and warm climate to enjoy these fun-filled activities.
Malé City Tour: Visit the bustling capital city of Malé to explore its markets, historic mosques, and museums. Key attractions include the 17th-century Hukuru Miskiy Mosque, the Maldives National Museum, and the colorful Malé Fish Market.
Sandbank Picnics: Many resorts offer sandbank picnics, where you can spend a day on a remote sandbank surrounded by pristine waters. Enjoy a delicious meal prepared by your resort and relax on your own private slice of paradise.
Sunset Cruises: Embark on a traditional Maldivian dhoni boat for a sunset cruise, where you can witness breathtaking views of the sun setting over the Indian Ocean.
Spa Treatments: Indulge in world-class spa treatments at your resort, with many offering unique experiences such as overwater treatment rooms or local Maldivian therapies.
Night Fishing: Experience traditional Maldivian night fishing on a guided excursion. Catch reef fish using hand lines and enjoy a barbecue under the stars with your fresh catch.
Submarine Tours: Explore the underwater world of the Maldives without getting wet on a submarine tour, where you can observe the colorful coral reefs and diverse marine life up close.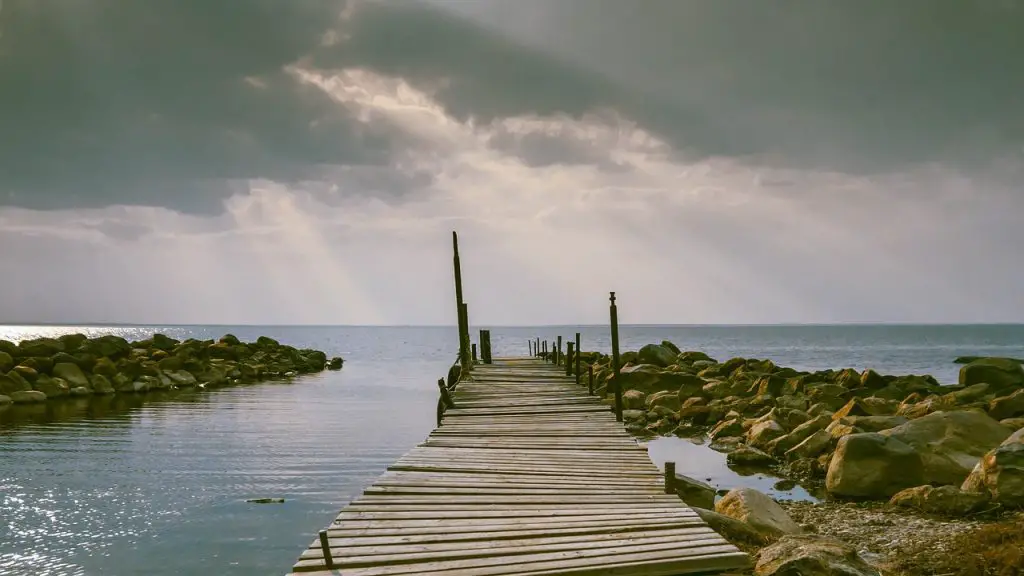 Tips for Visiting the Maldives
Weather: The Maldives has a tropical climate, with warm temperatures year-round. The best time to visit is during the dry season (November to April), when there is less rainfall and humidity.
Respect Local Customs: When visiting local islands, be aware of the conservative dress code and cultural norms. Women should cover their shoulders and knees, and alcohol is prohibited on local islands.
Currency: The Maldivian currency is the Rufiyaa (MVR). Most resorts accept US dollars, but it is a good idea to carry some local currency for expenses on local islands.
Tipping: Tipping is not mandatory in the Maldives, but it is appreciated for exceptional service. A general guideline is to tip around 10% of your bill.
Reef Safety: Avoid touching or standing on coral reefs, as this can damage the delicate ecosystem. Use reef-safe sunscreen to protect marine life.
Conclusion
The Maldives is a tropical paradise that offers a unique blend of natural beauty, luxury, and adventure. This travel user guide has provided you with everything you need to know for your visit, from accommodations and dining options to top attractions and activities. Whether you're looking for a romantic honeymoon escape, a fun-filled family vacation, or a solo adventure, the Maldives is a dream destination that promises unforgettable experiences and memories that will last a lifetime.