Mardi Gras Itinerary Travel User Guide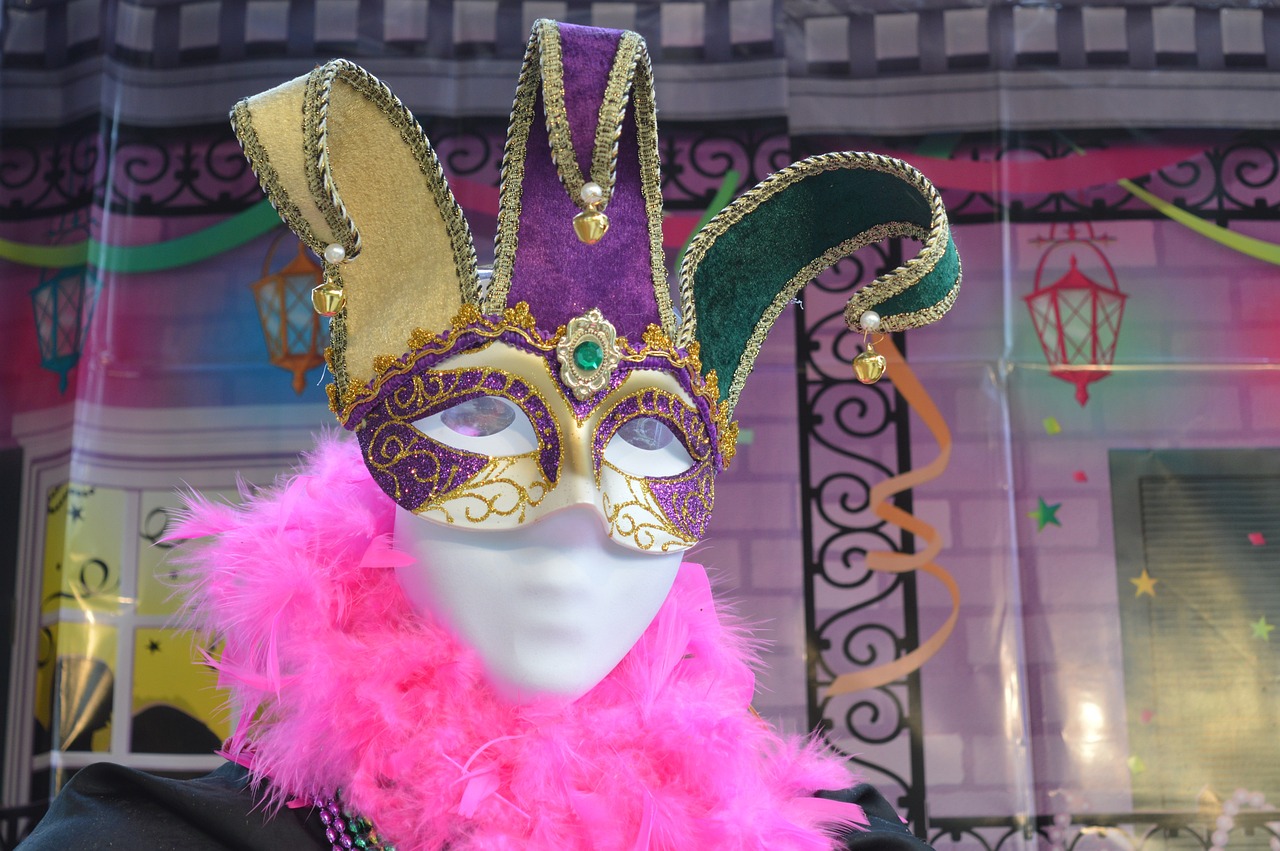 Mardi Gras, also known as Fat Tuesday or Carnival, is a vibrant and colorful celebration that takes place annually in several countries around the world. The most famous Mardi Gras festivities are held in New Orleans, Louisiana, where the city comes alive with elaborate parades, parties, and events. In this comprehensive Mardi Gras itinerary travel user guide, we will help you plan your ultimate Mardi Gras experience, covering essential tips on where to stay, what to do, and how to make the most of this incredible celebration.
Mardi Gras Overview

Mardi Gras is a Christian tradition that marks the last day of indulgence before the start of the Lenten season on Ash Wednesday. The festivities typically begin on January 6th, also known as Twelfth Night or the Feast of the Epiphany, and culminate on Fat Tuesday, which falls on the day before Ash Wednesday.
While Mardi Gras is celebrated in many countries, including Brazil, Italy, and Trinidad and Tobago, the festivities in New Orleans are some of the most renowned worldwide. The city hosts a series of parades, balls, and parties, with various organizations known as krewes organizing and sponsoring the events.
The highlight of Mardi Gras is the vibrant and elaborate parades featuring marching bands, dancers, and elaborately decorated floats. Parade participants, known as krewe members, throw beads, doubloons, and other trinkets to the crowd, making the event a lively and interactive experience.
Preparing for Your Mardi Gras Trip

To ensure a smooth and enjoyable Mardi Gras experience, follow these essential tips when planning your trip:
Book accommodations early: Hotels and rental properties in New Orleans fill up quickly during Mardi Gras season, so it's crucial to book your accommodations well in advance. Consider staying near the parade routes or within walking distance to the French Quarter for easy access to the festivities.
Research parade schedules: Parades take place throughout the Mardi Gras season, with the most elaborate and largest parades occurring in the final days leading up to Fat Tuesday. Check the official Mardi Gras parade schedule to plan your itinerary around the events you want to attend.
Pack appropriately: New Orleans weather can be unpredictable during Mardi Gras season, with temperatures ranging from chilly to warm. Pack layers, comfortable walking shoes, and a lightweight rain jacket to be prepared for any weather conditions.
Plan transportation: Parking can be challenging during Mardi Gras, so consider using public transportation or ride-sharing services to get around. Alternatively, rent a bicycle to navigate the city more easily and avoid traffic congestion.
Mardi Gras Itinerary: Day by Day

Day 1: Arrival and Exploration
Arrive in New Orleans and check into your accommodations. If possible, choose a hotel or rental property near the parade routes or the French Quarter for easy access to the festivities.

Spend the day exploring the city, visiting iconic sights such as Jackson Square, St. Louis Cathedral, and the French Market.

Take a leisurely stroll along the Mississippi River, stopping at the historic Café du Monde for a beignet and café au lait.

In the evening, attend a Mardi Gras parade or watch a live music performance at a local venue like Preservation Hall or Tipitina's.

Day 2: Dive into Mardi Gras Culture
Start your day with a traditional New Orleans breakfast at a local favorite like Elizabeth's or Surrey's Café & Juice Bar.

Visit the Mardi Gras
Museum of Costumes and Culture to gain a deeper understanding of the history, traditions, and artistry behind the celebration. You'll get a chance to see exquisite costumes, learn about the krewes, and even try on some festive attire yourself.
Take a guided walking tour of the Garden District, an elegant neighborhood known for its beautiful antebellum mansions and lush gardens. Keep an eye out for the famed Lafayette Cemetery No. 1, featured in many movies and TV shows.

Enjoy a late lunch at Commander's Palace, a New Orleans institution that offers delicious Creole cuisine and impeccable service in a stunning setting.
In the afternoon, visit Blaine Kern's Mardi Gras World for a behind-the-scenes look at the creation of the elaborate floats and props used in the parades. You can even participate in a float-building workshop and take home your own Mardi Gras souvenir.

As evening falls, head to the French Quarter to experience the lively atmosphere, sample local delicacies like jambalaya and gumbo, and catch another Mardi Gras parade.

Day 3: Music, Art, and More Parades
Begin your day with a visit to the New Orleans Jazz Museum, where you can learn about the city's rich musical history and its role in the development of jazz.

Explore the vibrant arts scene in the Marigny and Bywater neighborhoods, visiting local galleries and admiring the colorful street art that adorns many buildings.

For lunch, head to the Parkway Bakery & Tavern for a classic New Orleans po' boy sandwich.

Spend the afternoon enjoying more Mardi Gras parades, securing a prime spot along the parade route to catch throws and fully immerse yourself in the festivities.

In the evening, dance the night away at a Mardi Gras ball, where you can experience the pageantry and tradition of the celebration in a more formal setting. Many krewes host these events, and some are open to the public. Be sure to check the dress code before attending, as most balls require formal attire.

Day 4: Fat Tuesday Finale
On Fat Tuesday, rise early to secure a prime viewing spot along the parade route. This is the culmination of the Mardi Gras season, with multiple parades taking place throughout the day, featuring the most elaborate floats and performances.

Take breaks between parades to refuel at local eateries, trying New Orleans specialties like crawfish étouffée, muffuletta sandwiches, and king cake.

As the sun sets, join the throngs of revelers in the French Quarter, where the celebrations continue well into the night. Enjoy live music, street performers, and the camaraderie of fellow Mardi Gras enthusiasts as you celebrate the end of the season.

Mardi Gras Etiquette and Safety Tips

To ensure a fun and safe Mardi Gras experience, keep these etiquette and safety tips in mind:
Be respectful of parade participants and other spectators. Don't push or shove to catch throws, and avoid blocking the view of others.

Keep your belongings secure and avoid displaying valuable items, as large crowds can be an opportunity for pickpockets.

Consume alcohol responsibly and stay hydrated throughout the day.

Follow local laws and ordinances, including those regarding public intoxication, open containers, and public urination.

Be aware of your surroundings and avoid poorly lit or deserted areas, especially at night.

Use caution when accepting and wearing throws, as some items may have sharp edges or small parts that could pose a choking hazard.

By following this comprehensive Mardi Gras itinerary travel user guide, you'll be well-prepared to experience the excitement and magic of this unique celebration. From the elaborate parades and lively parties to the rich history and cultural traditions, Mardi Gras is a once-in-a-lifetime experience that you'll never forget. So, pack your bags, put on your most festive attire, and get ready to immerse yourself in the unforgettable world of New Orleans' Mardi Gras!