Medellin Travel Guide on a Budget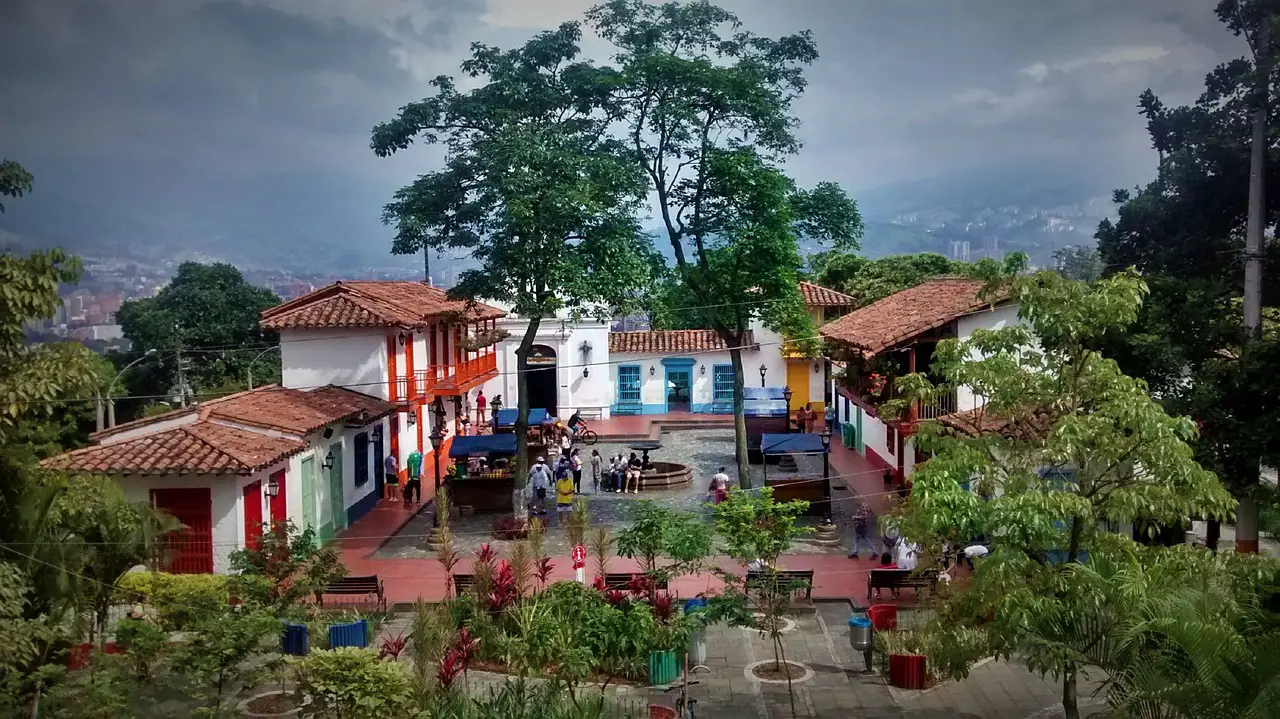 Once notorious for its drug-related violence, Medellin has undergone a remarkable transformation in recent years, emerging as a vibrant and popular travel destination. As the second-largest city in Colombia, Medellin boasts a thriving arts scene, modern infrastructure, and a rich cultural heritage. This Medellin travel guide will help you explore this fascinating city on a budget, ensuring you get the most out of your trip without breaking the bank.
Getting There and Around
Airfare: To find the best deals on flights to Medellin, use a flight comparison website like Skyscanner or Kayak. Book at least a few months in advance and consider flying during the off-peak seasons (April-May and October-November) for the cheapest rates.
Transportation: Medellin's public transportation system is efficient and affordable, comprising buses, metro lines, and cable cars. A single ticket for the metro or cable car costs around COP 2,500 (about $0.70), while a 10-trip card can be purchased for COP 25,000 (about $7). Buses are even cheaper, with fares starting at COP 2,000 (about $0.55).
Accommodation
Hostels: Medellin has numerous budget-friendly hostels to choose from, with dorm rooms available for as little as COP 25,000 (about $7) per night. Some popular options include Los Patios Hostel, Black Sheep Hostel, and Sugar Cane Hostel.
Budget Hotels: If you prefer a bit more privacy, budget hotels and guesthouses are also available, starting from around COP 50,000 (about $14) per night. Check online booking platforms like Booking.com or Airbnb for the best deals.
Eating and Drinking
Local Markets: Medellin's local markets offer a wide variety of fresh produce, meats, and other food items at low prices. Visit Plaza Minorista or La América Market for a budget-friendly grocery shopping experience.
Street Food: Colombian street food is not only delicious but also easy on the wallet. You can find arepas, empanadas, and chorizos for as little as COP 2,000 (about $0.55) per piece.
Inexpensive Restaurants: There are numerous affordable restaurants in Medellin, serving traditional Colombian dishes like bandeja paisa, ajiaco, and sancocho. Prices for a meal at these establishments typically range from COP 10,000 to 20,000 (about $2.75 to $5.50).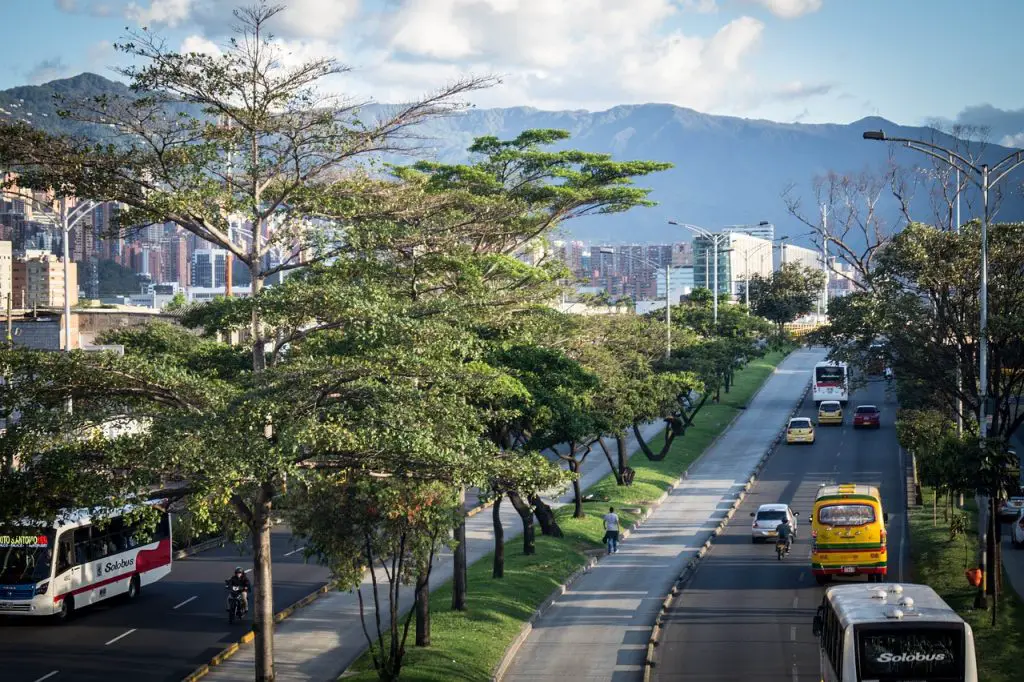 Free Activities and Attractions
Comuna 13: Once one of the most dangerous neighborhoods in Medellin, Comuna 13 is now a symbol of the city's rebirth. Visit the area to admire its vibrant street art and innovative public escalators, which have improved accessibility for residents.
Parque de las Luces: This public space in the city center features 300 illuminated poles, creating a unique and mesmerizing atmosphere at night. Take a stroll through the park after dark and enjoy the urban art installations.
Jardín Botánico: Medellin's botanical garden is a beautiful green oasis in the heart of the city. Explore the lush gardens and admire the diverse array of plants, trees, and flowers, all free of charge.
Parque Arví: Located in the mountains surrounding Medellin, this ecological park offers a variety of outdoor activities, such as hiking, bird watching, and picnicking. While entrance to the park is free, you'll need to take the cable car from the city, which costs around COP 2,500 (about $0.70) one way.
Pueblito Paisa: A replica of a traditional Antioquian village, Pueblito Paisa is located atop Cerro Nutibara and offers a glimpse into Colombia's rural past. Entry is free, and the site features small museums, handicraft shops, and a charming central plaza. The hilltop also provides stunning panoramic views of Medellin.
Parque Explora: Although entrance to the interactive science museum requires a fee, the park surrounding Parque Explora is free to explore. It includes an outdoor playground, a small bamboo forest, and a pond where you can relax and enjoy the atmosphere.
Free Walking Tours: Several organizations offer free walking tours of Medellin, providing valuable insights into the city's history, culture, and architecture. Real City Tours and Free Tour Medellin are two popular options. While the tours are free, it's customary to tip your guide according to your satisfaction with the experience.
Street Performances: Medellin's public spaces, such as Parque Lleras and Parque Poblado, are often filled with street performers, including musicians, dancers, and acrobats. Enjoy these free shows while soaking in the city's lively atmosphere.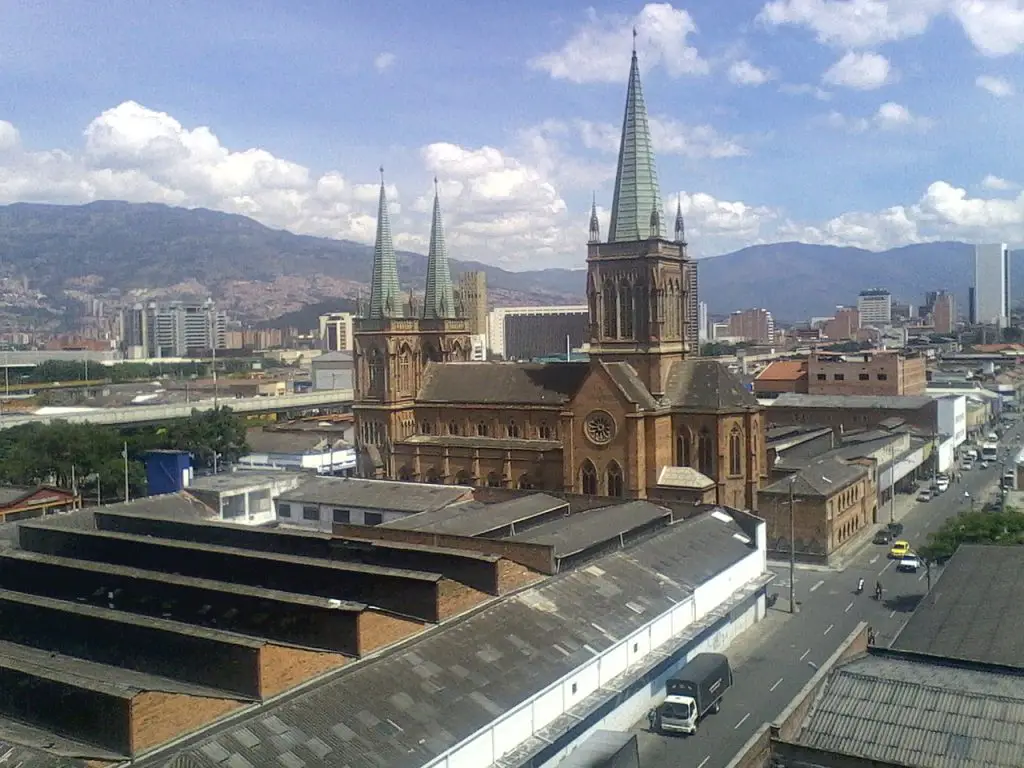 Budget-Friendly Activities
Museo de Antioquia: Located in the heart of Medellin, this museum features a comprehensive collection of Colombian art, including the works of the renowned artist Fernando Botero. Entry costs COP 18,000 (about $5) for adults and COP 10,000 (about $2.75) for students.
El Castillo Museo y Jardines: This European-style castle turned museum houses an impressive collection of art, antiques, and furnishings. Admission is COP 10,000 (about $2.75), and the beautifully maintained gardens surrounding the castle are worth a visit.
Metrocable: Experience breathtaking views of Medellin from the city's innovative cable car system. The Metrocable is integrated with the city's metro system, so the cost of a ride is included in your metro ticket.
Parque Norte: This amusement park offers a variety of attractions, including roller coasters, bumper cars, and a Ferris wheel. While the park's entrance is free, rides require tickets, which can be purchased individually or in packages starting from COP 15,000 (about $4).
Medellin Bike Tours: Rent a bicycle and join a guided bike tour of the city for an alternative way to explore Medellin. Tours typically cost around COP 40,000 (about $11) per person and include a bike, helmet, and knowledgeable guide.
Practical Tips for Saving Money in Medellin
Use public transportation: Taxis and ride-hailing services can be more expensive than public transportation options. Utilize Medellin's efficient metro system, buses, and cable cars to save money.
Eat like a local: Eating at traditional Colombian restaurants or enjoying street food can be both delicious and cost-effective. Avoid touristy areas and opt for smaller, local eateries.
Travel during the off-peak seasons: Airfare and accommodation prices tend to be lower during the shoulder seasons of April-May and October-November.
Take advantage of free and low-cost activities: Medellin has plenty of free attractions and budget-friendly activities that cater to various interests. Research in advance and create an itinerary that maximizes your savings.
Utilize student discounts: If you're a student, bring your ID to take advantage of reduced admission fees at museums and other attractions.
Conclusion
With its stunning natural beauty, rich cultural heritage, and welcoming locals, Medellin is a must-visit destination for any traveler seeking a unique and budget-friendly experience. By following this Medellin travel guide on a budget, you can explore the city's various attractions, taste delicious local cuisine, and immerse yourself in the vibrant culture without overspending. Plan your trip wisely, take advantage of the numerous free and low-cost activities, and experience the best of Medellin while sticking to your budget. Happy travels!