Merida Travel Guide on a Budget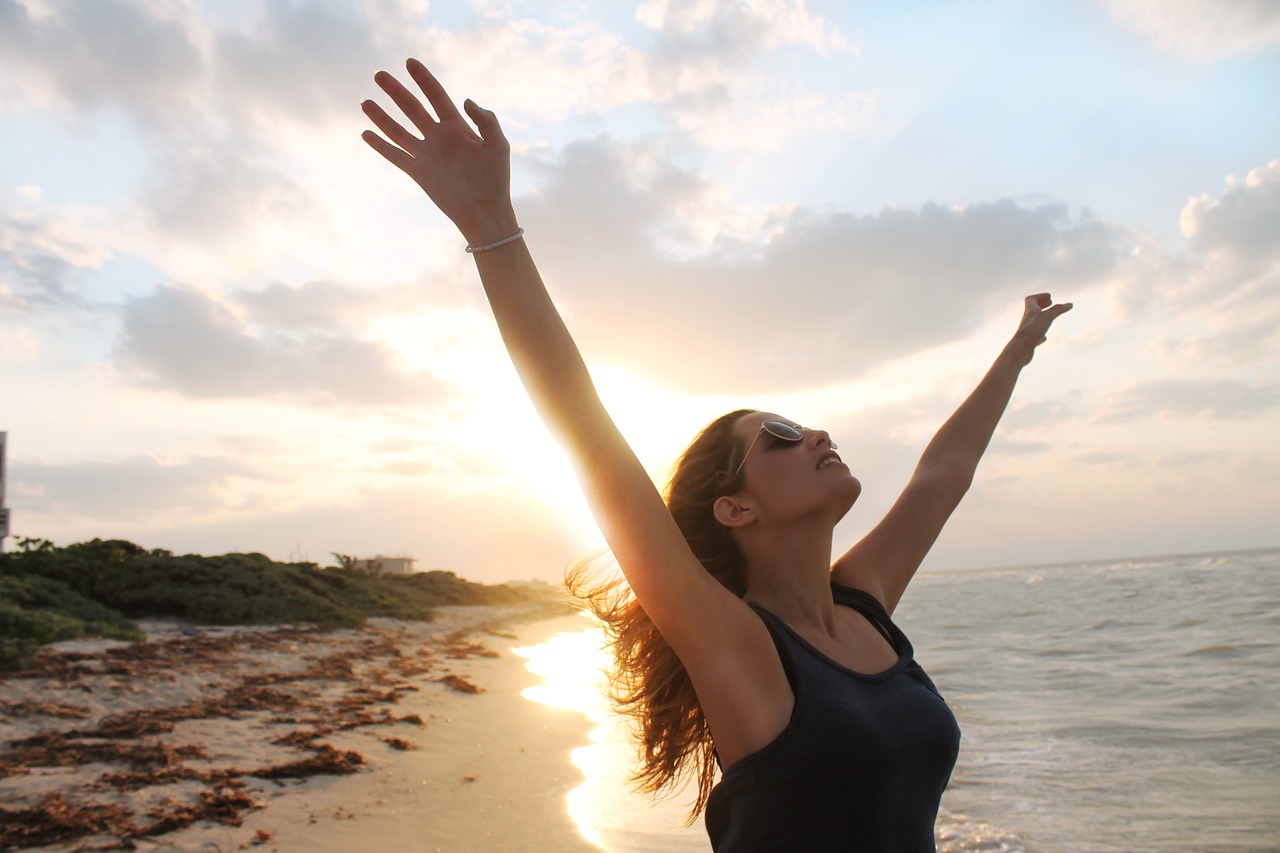 Merida, the vibrant capital of the Yucatan state in Mexico, is a charming and historically rich destination for budget travelers. With its well-preserved colonial architecture, vibrant cultural scene, and close proximity to world-renowned Mayan ruins, Merida offers an unforgettable experience without breaking the bank. In this comprehensive guide, we will explore how to navigate Merida on a budget, including essential tips on where to visit, what to do, and how to save money during your trip.
Planning Your Trip to Merida

Proper planning is the key to exploring Merida on a budget. To minimize expenses, it's crucial to research and select the most cost-effective options for transportation, accommodation, and activities.
a. Visa and Vaccination Requirements
Before traveling to Mexico, make sure to check the visa requirements for your country of origin. Many visitors can enter Mexico visa-free for up to 180 days, depending on their nationality. However, it's essential to confirm your eligibility before your trip.
Additionally, ensure that you are up-to-date with your vaccinations. While there are no specific vaccination requirements for entering Mexico, it's recommended to have vaccinations for Hepatitis A, Typhoid, and routine vaccinations such as MMR, polio, and flu.
b. Choosing the Best Time to Visit
Merida has a tropical climate, with high temperatures and humidity throughout the year. The city experiences a rainy season from June to October and a dry season from November to May. The dry season is generally the best time to visit, as it is more comfortable for outdoor activities and sightseeing.
For budget travelers, it's essential to avoid peak travel periods, such as Christmas, Easter, and major Mexican holidays, when prices for flights and accommodations are at their highest. Booking your trip during the off-peak season will allow you to take advantage of lower prices and reduced crowds.
Budget Transportation in Merida

Navigating Merida on a budget requires careful planning of your transportation options. From air travel to public transportation, there are several ways to explore the city without breaking the bank.
a. Flights
Book your flights well in advance to secure the best deals on airfare. Low-cost airlines, such as Volaris and VivaAerobus, offer affordable domestic flights to Merida from several Mexican cities.
b. Buses and Taxis
Merida has an extensive and affordable public transportation system, consisting mainly of buses and colectivos (shared vans). Buses are the most cost-effective way to travel within the city, with fares typically costing around 8 to 10 pesos per ride.
Taxis and ride-sharing services like Uber and Didi are also available in Merida. While they are more expensive than buses, they can be a convenient and affordable option for short distances or when traveling with a group.
c. Bicycle Rentals
Merida is a bike-friendly city, with numerous bike lanes and rental shops available. Renting a bicycle can be an affordable and eco-friendly way to explore the city, allowing you to see more sights at your own pace.
Affordable Accommodation Options

Accommodation is one of the most significant expenses when traveling on a budget. Merida offers a wide range of lodging options to suit different budgets, from hostels and guesthouses to affordable hotels.
a. Hostels and Guesthouses
Hostels and guesthouses are perfect for budget travelers, as they offer comfortable rooms at a fraction of the cost of hotels. They often include shared facilities, such as kitchens and common areas, allowing you to save money by cooking your meals. Many hostels also provide complimentary Wi-Fi and breakfast.
b. Budget Hotels
Merida has numerous budget hotels that provide comfortable rooms at affordable prices. Be sure to book your accommodation well in advance to secure the best deals. Booking websites, such as Booking.com and Hotels.com, offer discounts and promotions for early bookings, helping you save even more. Additionally, consider staying in smaller, locally-owned hotels, as they often provide a more authentic experience and better value for money.
c. Airbnb and Vacation Rentals
Airbnb and other vacation rental platforms are another great option for budget travelers. They offer a wide range of accommodation choices, from shared rooms to entire apartments, at varying price points. Staying in a vacation rental also allows you to save money on meals, as you can use the kitchen facilities to prepare your food.
Exploring Merida's Top Attractions on a Budget

Merida is home to numerous tourist attractions, including historical sites, museums, and cultural experiences. Here are some must-see attractions for budget travelers:
a. Plaza Grande and Cathedral of San Ildefonso
At the heart of Merida's historic center is Plaza Grande, a lively square surrounded by beautiful colonial buildings. It's a perfect place to start your exploration of the city. The nearby Cathedral of San Ildefonso, built in the 16th century, is a stunning example of Spanish colonial architecture and can be visited free of charge.
b. Paseo de Montejo
Paseo de Montejo is a picturesque avenue lined with grand mansions and lush trees. Stroll along the boulevard to admire the elegant architecture, visit the Monument to the Fatherland, and explore the numerous museums and galleries. On Sundays, the avenue becomes pedestrian-only, hosting various events and markets.
c. Museums
Merida is home to several interesting museums, many of which offer free or low-cost entry. The Museum of the City of Merida, the Museum of Popular Art, and the Palacio Cantón Regional Museum of Anthropology are just a few options for budget travelers looking to learn more about the city's history and culture.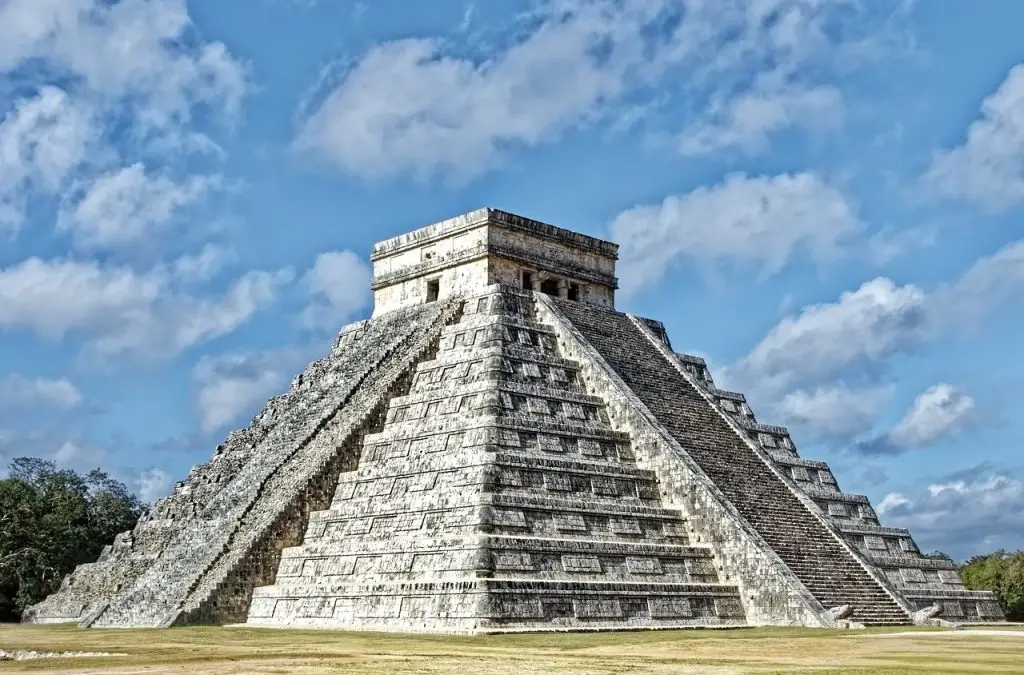 d. Day Trips to Mayan Ruins
Merida is an excellent base for exploring the world-famous Mayan ruins of the Yucatan Peninsula. Chichen Itza, Uxmal, and Dzibilchaltun are all within a day trip's distance from the city. Many bus companies offer affordable round-trip tickets, making these excursions accessible to budget travelers.
Budget-friendly Activities in Merida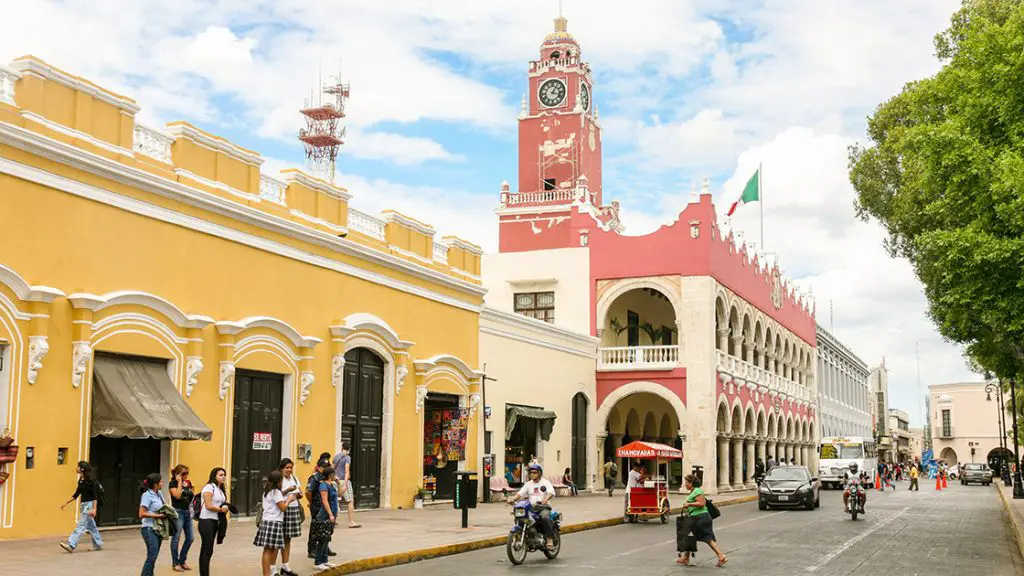 In addition to visiting the top attractions, Merida offers plenty of budget-friendly activities for travelers to enjoy:
a. Free Walking Tours
Free walking tours are an excellent way to discover Merida's history, architecture, and local culture while staying on a budget. Many tour companies operate on a tips-only basis, allowing you to pay what you think the tour is worth.
b. Cultural Events
Merida is known for its vibrant cultural scene, with numerous free events held throughout the week. On Saturdays, the city hosts the "Noche Mexicana," a lively street festival featuring live music, traditional dances, and local food. Similarly, the "Mérida en Domingo" event transforms the city center into a pedestrian zone, filled with food vendors, street performers, and local artisans.
c. Local Markets
Visiting local markets is an excellent way to experience Merida's culture and find affordable souvenirs. Popular markets include the Lucas de Galvez Market and the Slow Food Market. Be prepared to bargain, as haggling is an integral part of Mexican market culture.
d. Nature and Outdoor Activities
The Yucatan Peninsula is home to stunning natural landscapes, such as cenotes (natural swimming holes) and wildlife reserves. Many of these attractions can be visited for a small entrance fee, making them ideal for budget travelers. Cenotes
like Xlacah, located at the Dzibilchaltun archaeological site, or Cuzamá, a group of three cenotes a short drive from Merida, offer refreshing swimming experiences in crystal-clear waters. Budget travelers can also explore the Ría Celestún Biosphere Reserve, which is home to a large population of flamingos and other bird species, as well as mangroves and beautiful beaches.
Budget Travel Tips for Merida

To make the most of your Merida adventure, keep these budget travel tips in mind:
a. Eat Local
Eating at local restaurants, food stalls, and street food vendors is a delicious and affordable way to experience Yucatecan cuisine. Popular dishes include cochinita pibil, panuchos, sopa de lima, and salbutes. Eating local also supports small businesses and helps you immerse yourself in Merida's culinary culture.
b. Use Public Transportation
Traveling by public transportation, such as buses and colectivos, is a cost-effective way to explore Merida and its surroundings. Be prepared for crowded conditions and longer travel times, but enjoy the opportunity to interact with locals and experience daily life in the city.
c. Plan Your Sightseeing
Many attractions in Merida offer free or discounted entry on certain days of the week. Plan your sightseeing itinerary accordingly to take advantage of these offers and save on admission fees.
d. Stay Safe
While Merida is considered one of the safest cities in Mexico, it's essential to stay vigilant and prioritize your safety. Keep your belongings secure, avoid traveling alone at night, and be aware of your surroundings. Research your destination thoroughly and follow local advice.
e. Travel Insurance
Purchase travel insurance before your trip to Merida, as this can protect you from unexpected expenses related to medical emergencies, lost luggage, or trip cancellations. While this may seem like an extra cost, it can save you money in the long run.
f. Network with Locals and Fellow Travelers
Connecting with locals and fellow travelers can provide valuable insights into the best budget-friendly activities, accommodations, and dining options. Social media groups, online forums, and staying in hostels or guesthouses can help you meet like-minded individuals and gain insider tips.
Conclusion
Merida is a captivating destination for budget travelers seeking adventure, culture, and unforgettable experiences. By planning your trip carefully, choosing affordable transportation and accommodation options, and taking advantage of budget-friendly activities, you can enjoy the best of Merida without breaking the bank. Embrace the colorful colonial architecture, rich history, and delectable cuisine that Merida has to offer, and create memories that will last a lifetime.