Mexico City Travel Guide on a Budget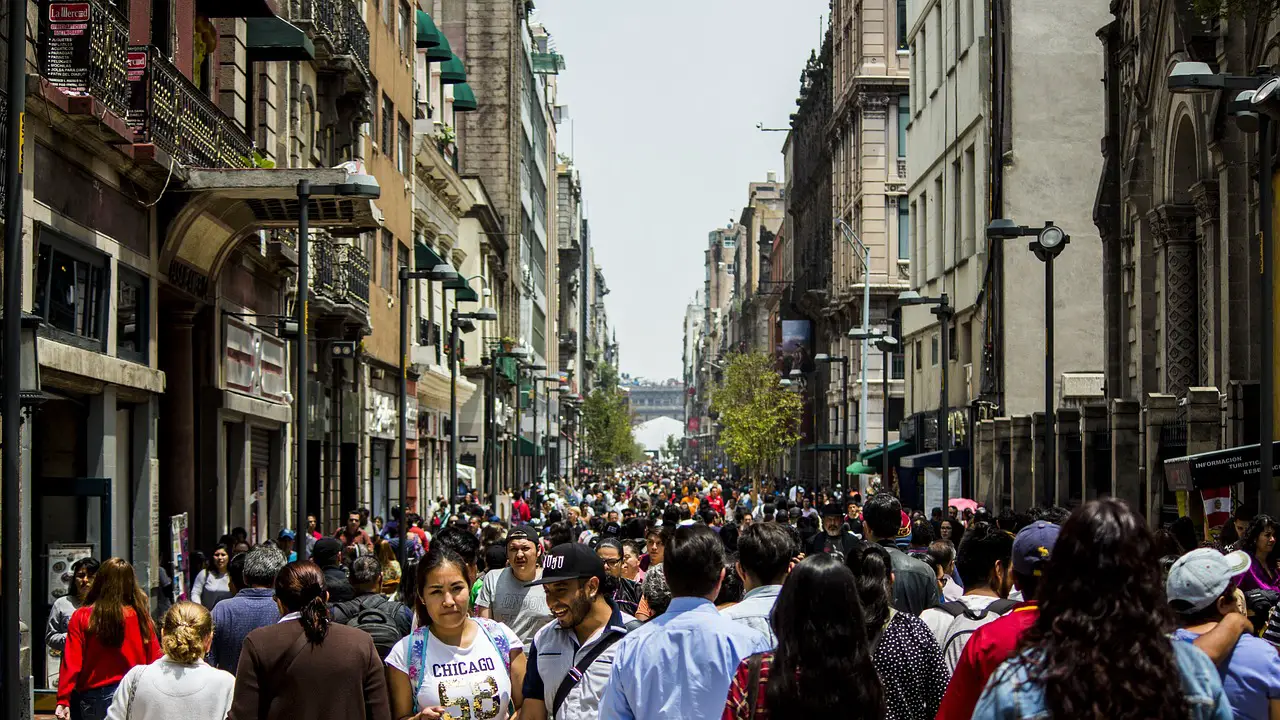 Mexico City, the bustling capital of Mexico, is a vibrant and culturally rich destination for travelers seeking an affordable urban adventure. With its intriguing blend of historical sites, modern architecture, world-class museums, and delectable cuisine, Mexico City offers an array of experiences for those on a budget. In this comprehensive travel guide, we'll share tips and insights for exploring Mexico City without breaking the bank.
Getting There and Around
Flights: Mexico City is served by Benito Juarez International Airport (MEX), which is well-connected to major cities worldwide. To find the best flight deals, consider traveling during the low season (May to September), using budget airlines, and searching for deals on comparison websites.
Public transportation: Mexico City boasts an extensive and affordable public transportation system, including the metro, buses, and the Metrobús. A single metro ticket costs 5 MXN ($0.25 USD), making it a budget-friendly way to navigate the city. Consider purchasing a rechargeable Metrobús card for ease of use.
Taxis and ride-sharing: Taxis and ride-sharing services like Uber are also available in Mexico City, offering a convenient and relatively affordable means of transportation. However, public transportation is generally the most budget-friendly option.
Accommodation
Hostels: Mexico City has a wide range of budget-friendly hostels offering dorm beds and private rooms. Prices for dorm beds start at around 150 MXN ($7.50 USD) per night, while private rooms can be found for as low as 300 MXN ($15 USD). Some popular hostels in Mexico City include Hostel Home, Massiosare El Hostel, and Casa Pepe.
Budget hotels and guesthouses: For travelers seeking more privacy, Mexico City offers numerous budget hotels and guesthouses. Prices for private rooms start at around 400 MXN ($20 USD) per night. Some recommended budget hotels are Hotel Rioja, Hotel Marlowe, and Hotel Isabel.
Airbnb and vacation rentals: Mexico City has a vast selection of Airbnb and vacation rental options, offering an alternative to traditional accommodations. Prices vary depending on location and amenities, but affordable options can be found throughout the city.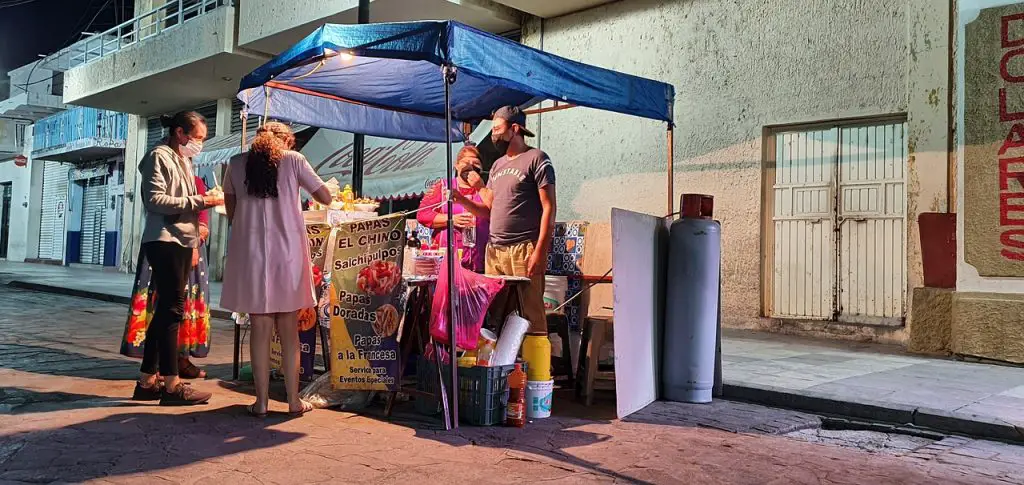 Food and Drinks
Street food and markets: Mexico City is renowned for its street food and bustling markets, which offer an authentic and budget-friendly culinary experience. Tacos, tlacoyos, and tamales are just a few of the delicious options available for as little as 10-20 MXN ($0.50-1 USD) per item. Some popular markets to explore include Mercado de La Merced, Mercado de Coyoacán, and Mercado de San Juan.
Budget restaurants: Mexico City has no shortage of affordable restaurants serving a variety of Mexican and international cuisine. Meals at budget restaurants typically cost between 50-150 MXN ($2.50-7.50 USD). Some popular budget restaurants include Taquería Los Cocuyos, Tacos Don Güero, and El Hidalguense.
Cooking your own meals: If you have access to a kitchen in your accommodation, consider cooking your own meals to save even more money. Local markets and supermarkets offer a wide range of fresh produce and groceries at affordable prices.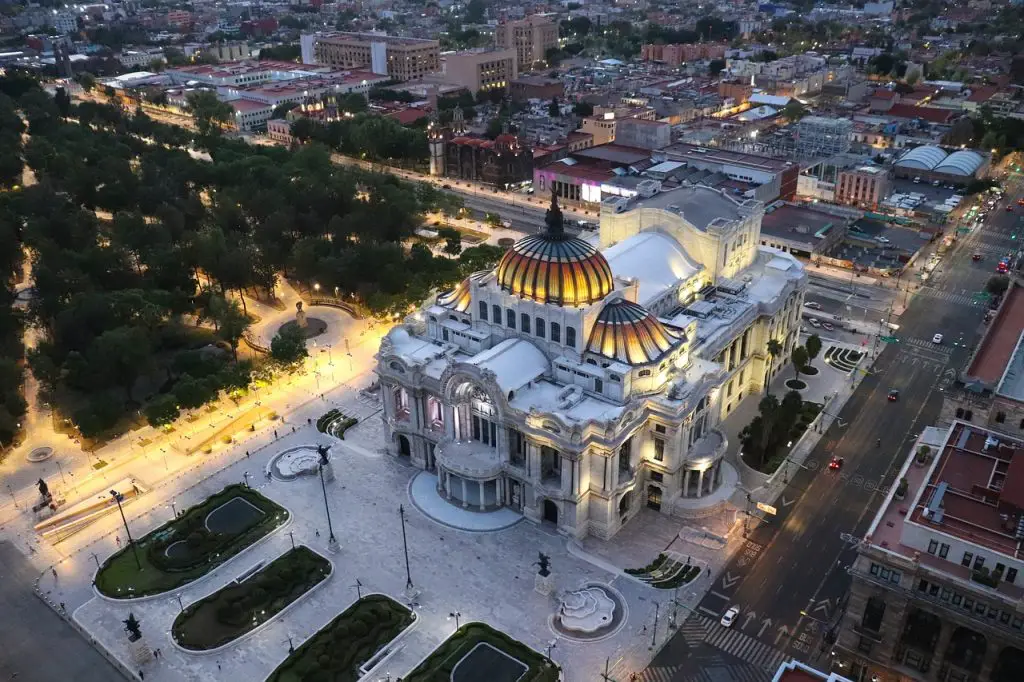 Activities
Museums: Mexico City is home to numerous world-class museums, many of which offer free or discounted admission on certain days. For example, the National Museum of Anthropology, one of the city's top attractions, is free for Mexican residents and residents of Mexico City on Sundays. Other museums, like the Frida Kahlo Museum and the Palace of Fine Arts, offer discounted admission for students and seniors.
Historical sites: Mexico City is steeped in history, with numerous historical sites to explore. The Templo Mayor, an ancient Aztec temple located in the heart of the city, offers a fascinating glimpse into the city's past. The entrance fee is 85 MXN ($4.25 USD) per person. The nearby Metropolitan Cathedral and National Palace are also must-visit sites and offer free admission.
Chapultepec Park: Chapultepec Park is one of the largest urban parks in the world and offers a variety of free and low-cost activities. The park is home to several museums, including the previously mentioned National Museum of Anthropology, as well as Chapultepec Castle, which costs 85 MXN ($4.25 USD) for admission. The park also features a zoo, botanical gardens, and plenty of green spaces for picnics and relaxation.
Free walking tours: Several companies and organizations offer free walking tours in Mexico City, providing an affordable way to explore the city's neighborhoods and learn about its history and culture. Some popular free walking tour options include Estación México Free Tours, Free Tour Mexico City, and Strawberry Tours.
Xochimilco: Xochimilco, also known as the Venice of Mexico, is a UNESCO World Heritage site famous for its colorful trajineras (gondola-like boats) that navigate through a network of canals. While private boat rentals can be pricey, shared trajineras offer a more affordable option, with prices starting at around 50 MXN ($2.50 USD) per person.
Street art and galleries: Mexico City has a vibrant arts scene, with numerous galleries and street art installations throughout the city. Exploring the street art in neighborhoods like Roma, Condesa, and Coyoacán is a free and visually captivating way to experience the city's culture. Additionally, many galleries offer free admission, such as the Museum of Modern Art and the Tamayo Museum.
Attend local events and festivals: Mexico City hosts a variety of local events and festivals throughout the year, many of which are free or low-cost. Some popular events include the Day of the Dead celebrations, the International Book Fair, and the Festival del Centro Histórico.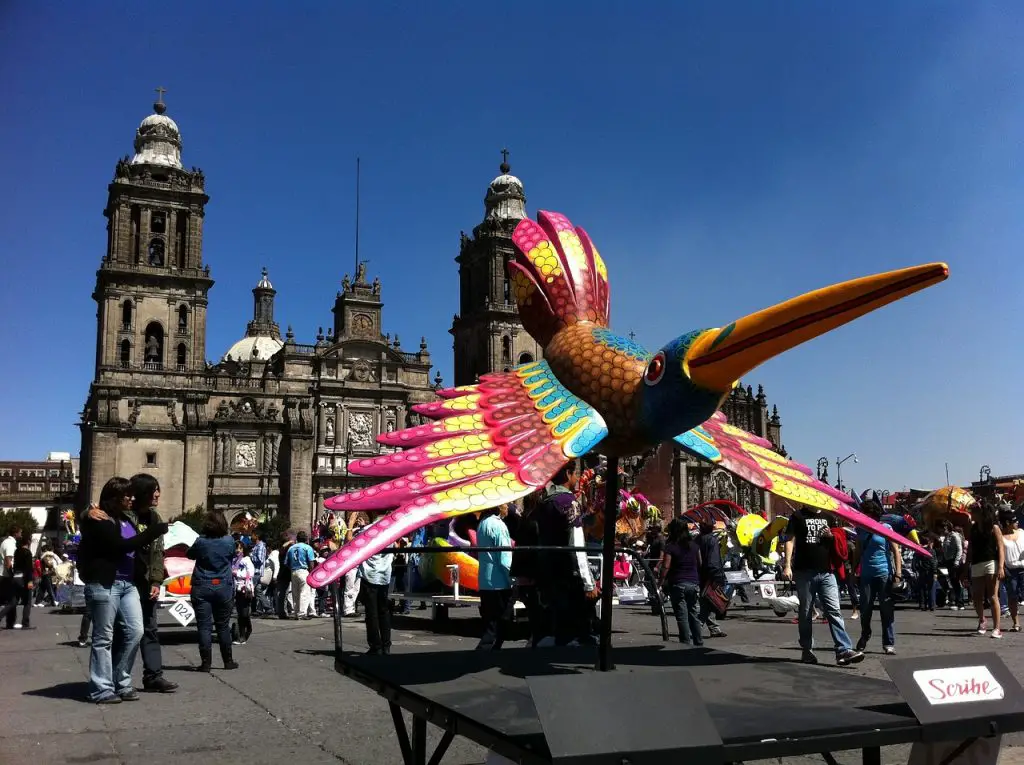 Money-saving Tips
Travel during the low season: Visiting Mexico City during the low season (May to September) can help you save on flights and accommodations, as prices are generally lower than during the high season.
Use public transportation: Utilize the city's extensive public transportation system to save money on getting around. The metro is particularly affordable and efficient for navigating the city.
Eat like a local: Indulge in Mexico City's street food and local markets for an authentic and budget-friendly culinary experience.
Take advantage of free and discounted activities: Explore the city's numerous free and discounted activities, such as visiting museums on free admission days, joining free walking tours, and attending local events and festivals.
Refill water bottles: Tap water in Mexico City is generally not safe to drink, so be sure to refill your water bottle at your accommodation or purchase large water jugs to reduce plastic waste and save money.
Conclusion
Mexico City offers a wealth of experiences for travelers on a budget. From its rich history and world-class museums to its vibrant arts scene and delectable street food, there is no shortage of affordable activities to enjoy in this captivating metropolis. By following this budget-friendly travel guide, you can make the most of your time in Mexico City while keeping your expenses in check.