Milan, Italy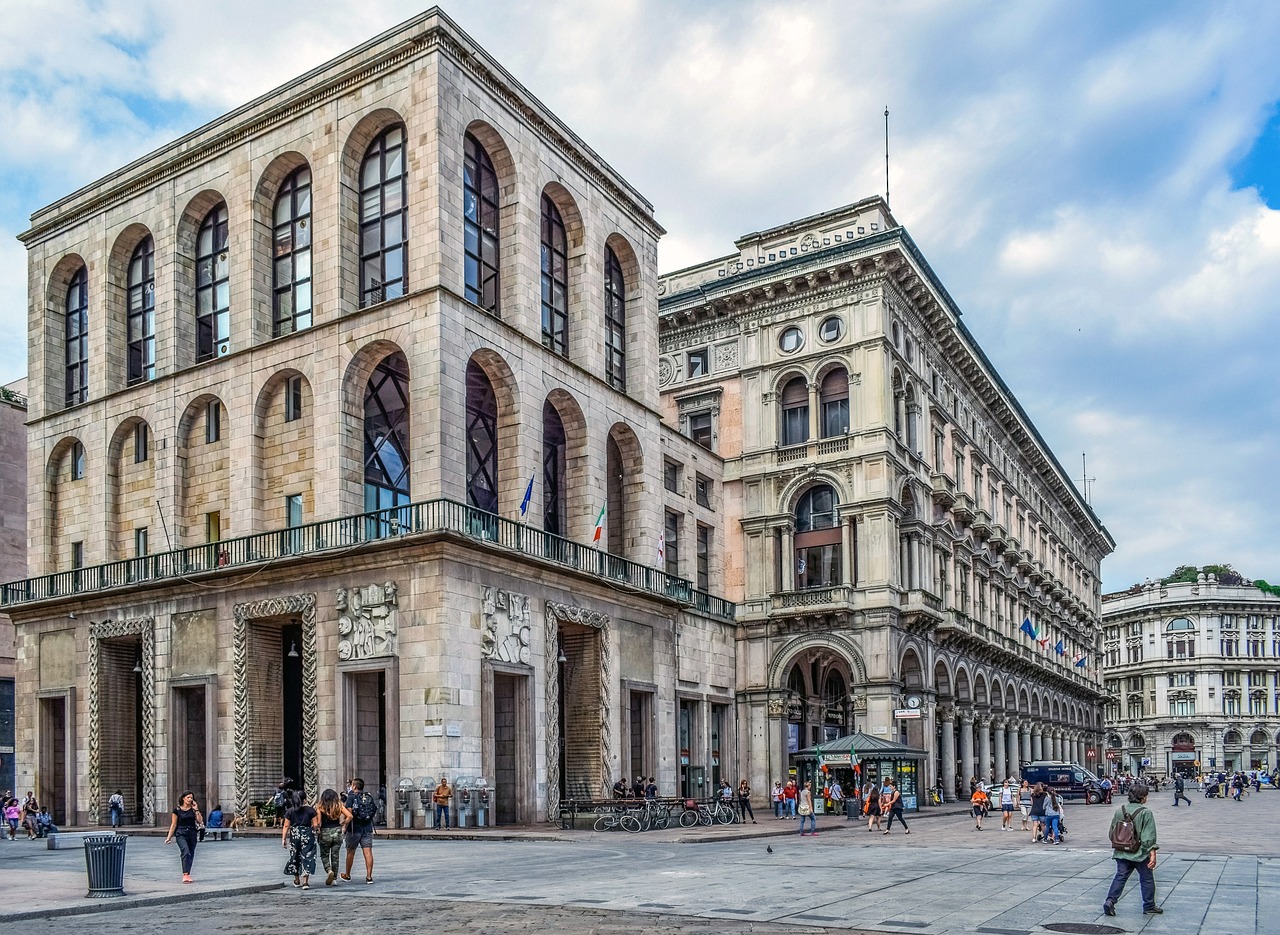 As the industrial capital of Italy and a global hub for fashion and design, Milan stands tall and proud with its rich history, artistic wealth, and cosmopolitan allure. This city, where ancient traditions coexist seamlessly with modern dynamism, offers a multitude of experiences that are both nuanced and unique.
Beginning in the heart of Milan, one is immediately struck by the architectural grandeur of the Duomo di Milano. This awe-inspiring cathedral, the third-largest in the world, blends Gothic and neoclassical styles with remarkable fluidity. With over 3,000 statues adorning its façade and pinnacles, the cathedral invites you to ascend its rooftops for an unforgettable panoramic view of the city.
Adjacent to the Duomo, you will find the Galleria Vittorio Emanuele II, one of the world's oldest shopping malls. This opulent structure, featuring a four-story double arcade, houses some of the most luxurious boutiques and restaurants. Here, you can browse through the finest Italian designer brands or enjoy an espresso at the historic Café Biffi.
As a global fashion powerhouse, Milan is synonymous with style and sophistication. The Quadrilatero della Moda or "Fashion Quadrilateral" is a high-end shopping district that is home to world-renowned luxury brands such as Gucci, Prada, and Versace. Milan Fashion Week, held twice a year, transforms the city into a vibrant spectacle, attracting fashion enthusiasts from around the world.
Milan's standing as a design hub is equally impressive. The annual Milan Design Week, featuring the Salone del Mobile, showcases the latest in furniture and interior design, turning the city into a global stage for innovation and creativity. The cutting-edge architecture of modern Milan, seen in structures like the twisted Torre Hadid, further reiterates the city's passion for design.
Art lovers will find their paradise at the Pinacoteca di Brera, which houses one of Italy's most significant art collections. This gallery, located in the bohemian Brera district, features masterpieces by artists such as Raphael, Caravaggio, and Modigliani. The Last Supper, Leonardo da Vinci's most famous fresco, resides at the Convent of Santa Maria delle Grazie, offering a sublime experience that requires prior booking due to its popularity.
Further evidence of Milan's artistic legacy can be found at the La Scala Opera House. Considered one of the leading opera and ballet theatres in the world, La Scala offers a rich program of performances, staged in an environment of exceptional acoustic quality.
Moving away from the city center, you encounter the modern and innovative district of Porta Nuova. The blend of futuristic skyscrapers and green spaces makes this area a symbol of Milan's progress and environmental commitment. The Bosco Verticale, or Vertical Forest, stands out with thousands of plants covering its façade, a revolutionary concept of urban living.
At the heart of the city's nightlife is the Navigli district, famous for its picturesque canals, vibrant bars, and quaint eateries. Here, you can enjoy the traditional Milanese aperitivo, a pre-dinner drink accompanied by a spread of delicious snacks.
No exploration of Milan is complete without indulging in its culinary delights. The city offers a wide variety of Italian cuisine, from traditional dishes like Risotto alla Milanese to gourmet dining experiences at Michelin-starred restaurants. The local panettone, a sweet bread loaf traditionally enjoyed during Christmas, is a must-try delicacy.
Milan's educational and research credentials further enhance its appeal. The city is home to prestigious universities, such as the University of Milan and Politecnico di Milano. It is also a leading player in medical research, hosting renowned institutions like the European Institute of Oncology.
Despite its urban dynamism, Milan doesn't compromise on green spaces. The city offers numerous parks, with Parco Sempione being the most popular. Located behind the Castello Sforzesco, this park is perfect for leisurely walks, picnics, and outdoor activities.
Throughout its history, Milan has been a city of innovation, resilience, and transformation. From surviving the devastation of World War II to becoming a global capital of fashion, design, and finance, Milan's journey is a testament to its indomitable spirit.
Exploring Milan isn't simply about visiting a city; it's about experiencing a culture that celebrates art, fashion, gastronomy, and innovation. Whether you're gazing at the intricate details of the Duomo, strolling through the fashion district, savoring exquisite Italian cuisine, or enjoying a performance at La Scala, Milan offers a symphony of experiences that speak to the soul. Unveil the layers of this fascinating city, and you'll understand why Milan leaves every visitor longing for more.