Monaco Travel Guide on a Budget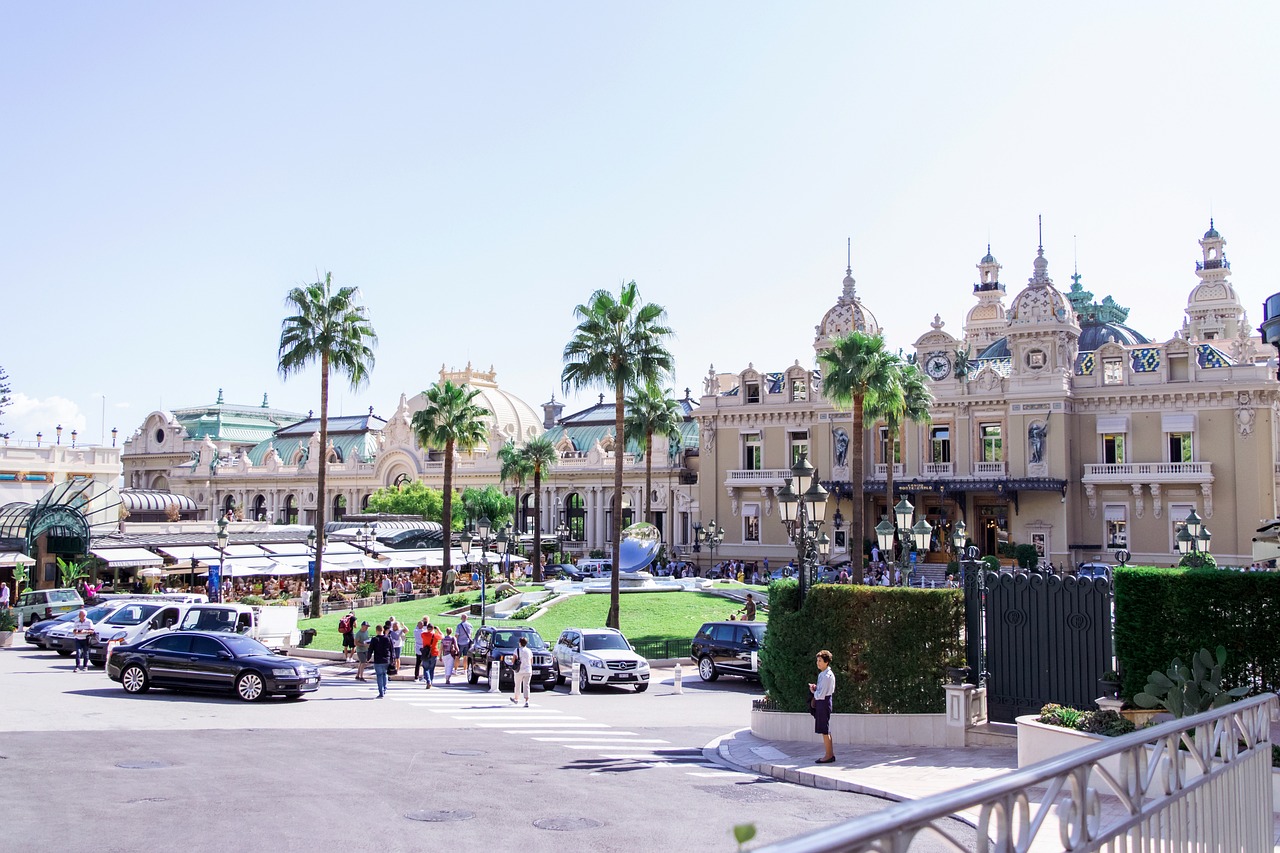 Monaco, a tiny yet affluent city-state nestled on the Mediterranean coast, is known for its opulence, luxury, and glamour. It is a haven for the rich and famous, featuring lavish hotels, upscale boutiques, and extravagant yachts. However, this should not deter budget travelers from experiencing the beauty and charm of this unique destination. In this comprehensive Monaco travel guide, we will provide tips and insights on how to explore Monaco on a budget, without sacrificing unforgettable experiences.
I. When to Visit Monaco
The best time to visit Monaco on a budget is during the shoulder seasons of spring (April to June) and autumn (September to October). During these periods, the weather is pleasant, and there are fewer tourists, resulting in lower prices for accommodation and attractions. The peak summer season (July and August) sees a significant influx of tourists, causing prices to skyrocket, while the winter months (November to March) may be too chilly for outdoor activities.
II. Getting to and Around Monaco
A. Arriving in Monaco
By Air: The nearest airport to Monaco is the Nice Côte d'Azur International Airport (NCE) in France, approximately 22 km (14 miles) away. Budget airlines often operate flights to Nice, providing affordable options for reaching Monaco. From Nice Airport, travelers can take a bus or train to Monaco.
By Train: Monaco's train station, Gare de Monaco-Monte Carlo, is well-connected to other cities on the French Riviera, such as Nice, Cannes, and Marseille. Regional trains offer budget-friendly fares.
B. Public Transportation
Buses: Monaco's public bus system, operated by Compagnie des Autobus de Monaco (CAM), is an efficient and economical way to explore the city-state. A single bus ticket costs around €2, and a day pass for unlimited travel is available for €5.50.
Walking: As Monaco is small and compact, many attractions are within walking distance. Exploring the city on foot is not only cost-effective but also allows for a more immersive experience.
III. Affordable Accommodation
While Monaco is famous for its luxury hotels, there are budget-friendly accommodation options for travelers, mainly in the neighborhoods of La Condamine and Fontvieille. Some affordable options include:
Hostels: Hostels in Monaco are scarce, but nearby cities like Nice and Menton offer a variety of budget-friendly hostels that can serve as a base for day trips to Monaco.
Airbnb and Vacation Rentals: These platforms provide a range of affordable accommodations, including private rooms and apartments. Staying in an Airbnb also allows access to kitchen facilities, reducing food costs.
Budget Hotels: A few budget hotels are available in Monaco, such as the Hotel de France and Hotel Alexandra. Booking well in advance and being flexible with travel dates can help secure the best deals.
IV. Sightseeing and Activities on a Budget
A. Free Attractions
Monaco-Ville: Also known as "Le Rocher" or "The Rock," this historic district is home to the Prince's Palace, Saint Nicholas Cathedral, and the Oceanographic Museum. Wander the narrow streets, enjoy the stunning views, and watch the Changing of the Guard ceremony outside the palace, all without spending a dime.
Larvotto Beach: This public beach is a perfect spot to relax, swim, and sunbathe while enjoying the beautiful Mediterranean scenery.
Casino Square: Though entering the famous Monte Carlo Casino requires a fee, strolling around the square is free. Admire the stunning architecture, watch luxury cars drive by, and soak in the atmosphere of one of Monaco's most iconic locations.
B. Budget-friendly
Attractions and Activities
Jardin Exotique: For a small entrance fee, visit the exotic garden perched on a cliff overlooking the city. This beautiful garden boasts an impressive collection of cacti and succulents from around the world and offers breathtaking panoramic views of Monaco.
Oceanographic Museum: This world-renowned museum, dedicated to marine science and exploration, features fascinating exhibits and a large aquarium. Look for discounted admission prices during off-peak hours or by purchasing a combined ticket with other attractions.
The Japanese Garden: This serene, well-maintained garden, designed by landscape architect Yasuo Beppu, offers a peaceful retreat from the bustling city. Entry to the garden is free, making it an excellent budget-friendly activity.
Fort Antoine Theatre: During the summer months, catch an open-air performance or movie screening at the Fort Antoine Theatre, a historical fortress-turned-amphitheater. While ticket prices vary, many events are reasonably priced or free.
Princess Grace Rose Garden: This beautiful and tranquil garden, featuring more than 4,000 rose bushes, is dedicated to the memory of Princess Grace. Entry to the garden is free, making it a budget-friendly way to spend an afternoon.
C. Budget-conscious Tours and Experiences
Free Walking Tours: Several companies offer free walking tours of Monaco, providing an informative and entertaining way to explore the city without breaking the bank. Remember to tip your guide at the end of the tour as a token of appreciation.
Hop-On Hop-Off Bus Tour: A hop-on hop-off bus tour is a cost-effective way to see Monaco's main attractions at your own pace. Look for discounts and promotions online or through travel agencies.
Bateau Bus: For a nominal fee, take a scenic ride on the Bateau Bus, a solar-powered boat that connects Monaco-Ville and Monte Carlo. The short trip offers stunning views of the harbor and surrounding coastline.
V. Eating and Drinking on a Budget
A. Affordable Dining Options
Marché de la Condamine: This indoor market offers a variety of budget-friendly dining options, including local Monegasque dishes, sandwiches, and fresh produce. Grab a meal and enjoy it at one of the communal tables or take it to go for a picnic.
Bakeries and Delis: For a quick and affordable meal, stop by one of Monaco's many bakeries and delis, which offer a range of sandwiches, pastries, and salads.
Street Food: Keep an eye out for food trucks and street vendors selling budget-friendly fare, such as crêpes, paninis, and gelato.
B. Budget Drinking Options
Happy Hours: Many bars and restaurants in Monaco offer happy hour deals, typically between 5 PM and 8 PM, with discounted drinks and appetizers.
Supermarkets and Convenience Stores: Purchasing beer, wine, or liquor from supermarkets and convenience stores is a budget-friendly way to enjoy a drink in your accommodation or at a park or beach.
VI. Conclusion
Although Monaco is synonymous with luxury and opulence, it is possible to experience the city-state on a budget. By carefully planning your visit, choosing budget-friendly accommodation and dining options, and taking advantage of free or low-cost attractions and activities, you can make the most of your Monaco adventure without breaking the bank.