Monaco Travel Guide
Monaco, the second smallest country in the world, is a glittering jewel nestled along the French Riviera. Known for its opulence, grand casinos, and the prestigious Grand Prix, this tiny principality offers a unique blend of luxury and natural beauty. Whether you're a thrill-seeker, a nature lover, or someone who simply wants to bask in the lap of luxury, Monaco has something for everyone. Here's a comprehensive travel guide to help you make the most of your visit.
Getting There and Around
Air: The nearest major airport is Nice Côte d'Azur International Airport in France. From there, you can take a short helicopter ride to Monaco, which not only is a quick mode of transport but also offers breathtaking aerial views of the coastline.
Train: The Monaco-Monte Carlo station connects the principality with various cities in France and Italy.
Car: If you're driving, be prepared for winding roads and limited parking spaces. However, the scenic drives along the Mediterranean coast are unparalleled.
Top Attractions
Monte Carlo Casino: No visit to Monaco is complete without stepping into the world-famous casino. Even if you're not a gambler, the architecture and the opulent interiors are a sight to behold.
Prince's Palace: The official residence of the ruling prince, this palace offers panoramic views of the harbor. Don't miss the Changing of the Guard ceremony at 11:55 am daily.
Oceanographic Museum: Founded by Prince Albert I in 1910, this museum and aquarium is home to a vast collection of marine life.
Monaco Grand Prix: If you're a Formula 1 fan, time your visit with the Grand Prix, a prestigious event that turns the city streets into a racetrack.
Larvotto Beach: A pristine man-made beach, perfect for sunbathing and swimming.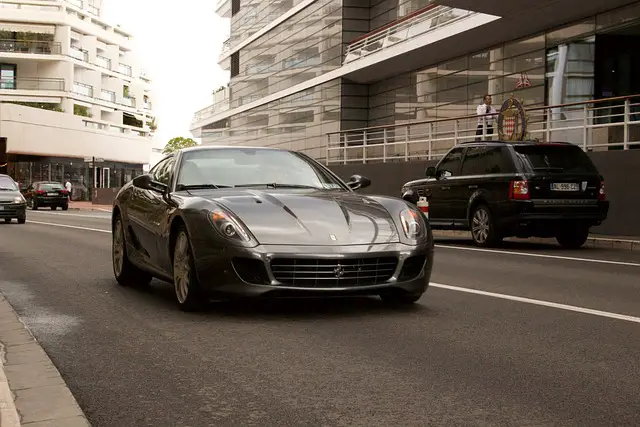 Dining in Monaco
Monaco offers a culinary journey ranging from luxury restaurants to quaint cafes. Try local specialties like Barbajuan, a deep-fried pastry filled with ricotta and spinach. For a fine dining experience, head to Le Louis XV – Alain Ducasse, a three Michelin-starred restaurant.
Shopping
While Monaco is known for its luxury boutiques and designer stores, the Condamine Market offers a range of local products and souvenirs. For art enthusiasts, the numerous galleries dotted around the principality are a must-visit.
Accommodation
From the iconic Hotel de Paris to budget-friendly options, Monaco caters to every traveler. However, given the limited space and high demand, it's advisable to book your accommodation well in advance.
Tips for Travelers
Currency: Monaco uses the Euro.

Language: While French is the official language, English is widely spoken, especially in tourist areas.

Dress Code: Monaco is synonymous with glamour. While casual wear is acceptable during the day, upscale venues might require a more formal dress code.

Safety: Monaco is one of the safest countries in the world. However, it's always advisable to take standard precautions.
Monaco, with its blend of natural beauty and urban sophistication, offers a unique travel experience. Whether you're cruising on a yacht, exploring its gardens, or simply strolling through its narrow alleys, the charm of this tiny principality is sure to captivate you. So pack your bags and get ready for a trip of a lifetime!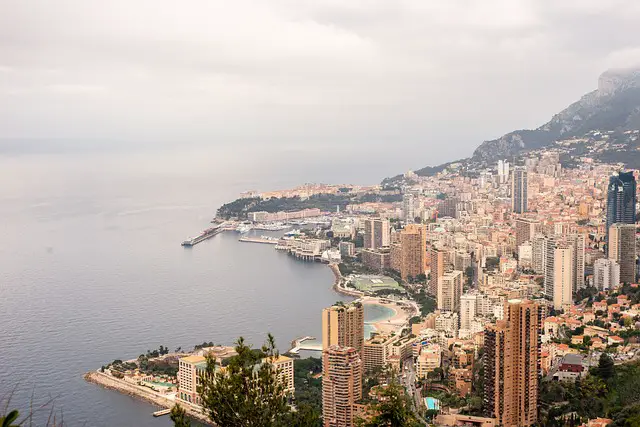 While Monaco is often associated with luxury and extravagance, there's more to this tiny nation than meets the eye.
Experiencing Nature
The Exotic Garden: Home to thousands of rare plants from different continents, this garden offers a serene escape from the bustling city. The views of the Mediterranean from here are simply breathtaking.
The Japanese Garden: A symbol of friendship between Monaco and Japan, this garden is a perfect blend of Zen serenity and Mediterranean charm.
Cultural Pursuits
Monaco Opera House: Designed by the famous architect Charles Garnier, the opera house is a masterpiece of 19th-century architecture. It hosts a variety of performances, from ballet to concerts.
The National Museum: Dive into Monaco's rich history and explore its vast collection of artifacts, ranging from ancient relics to contemporary art.
Sports and Adventure
Yacht Charters: Experience the Mediterranean from the deck of a luxury yacht. Several companies offer charters, ranging from day trips to week-long excursions.
Diving: The waters around Monaco are teeming with marine life. Join a diving expedition and explore the underwater wonders.
Festivals and Events
The International Circus Festival of Monte-Carlo: Held annually, this festival attracts the best circus acts from around the world.
Monaco Yacht Show: A paradise for yacht enthusiasts, this show displays the most luxurious yachts from around the globe.
Traveling with Kids
Monaco is not just for adults. The Princess Antoinette Park offers a range of activities for children, from mini-golf to pony rides. The Monaco Top Cars Collection is a hit among kids and adults alike, showcasing Prince Rainier III's personal collection of vintage cars.
Sustainability Efforts
Monaco is committed to sustainability and environmental conservation. The principality has several green initiatives, from promoting electric vehicles to marine conservation projects. As a traveler, you can contribute by opting for eco-friendly accommodations and supporting local businesses.
Final Thoughts
Monaco, though small in size, offers a vast array of experiences. Beyond the casinos and luxury hotels lies a nation rich in culture, history, and natural beauty. Whether you're here for a weekend or a week, Monaco promises an unforgettable journey. So, immerse yourself in its charm, explore its hidden gems, and take back memories that will last a lifetime.