Montgomery Alabama Travel Guide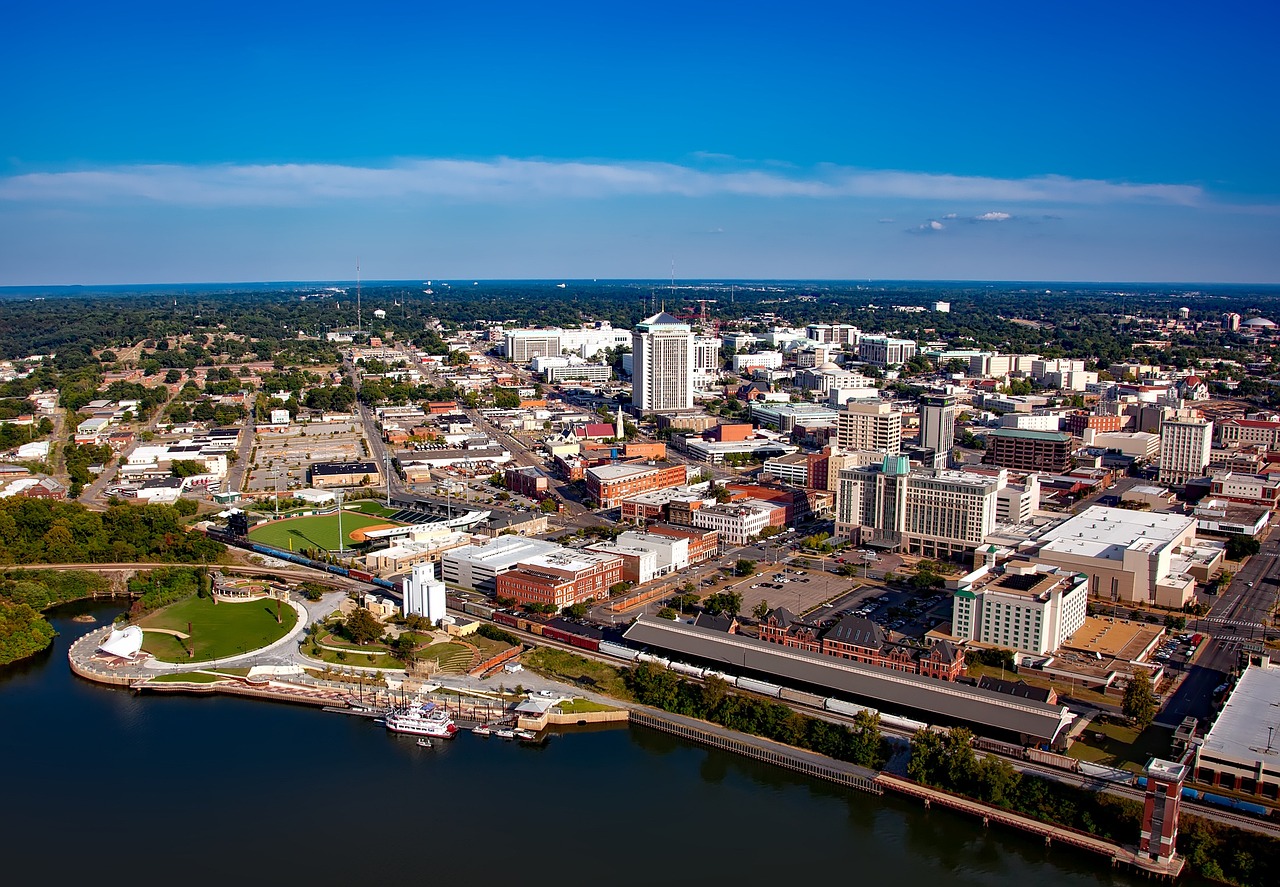 Nestled in the heart of the American South, Montgomery, Alabama, is a city steeped in history, culture, and southern charm. As the capital of Alabama, Montgomery has played a pivotal role in America's Civil Rights Movement, among other significant events, making it a treasure trove for history enthusiasts. This guide will walk you through the must-see spots and hidden gems of this fascinating city.
Introduction to Montgomery
Montgomery, situated on the Alabama River's banks, effortlessly melds its rich history with a burgeoning arts scene, delectable southern cuisine, and warm hospitality. The city's diverse past ranges from its Civil War significance to its undeniable role in the struggle for civil rights in the 1960s.
Historic Landmarks
a. The Alabama State Capitol: An architectural beauty, the State Capitol building is where Jefferson Davis took the oath of office as the President of the Confederate States in 1861. The structure stands as a symbol of Alabama's history and evolution.
b. Dexter Avenue King Memorial Baptist Church: Once led by Dr. Martin Luther King Jr., this church was the nerve center for the Montgomery bus boycott.
c. Rosa Parks Museum: Dedicated to the brave woman who refused to give up her bus seat, this museum offers an interactive chronicle of the events that ignited the Civil Rights Movement.
Arts and Culture
a. The Montgomery Museum of Fine Arts: With an impressive collection ranging from regional artists to American classics, the museum also features a sculpture garden that's a feast for the eyes.
b. The Alabama Shakespeare Festival: A leading Shakespeare festival globally, it offers a mix of classical plays and contemporary productions in a state-of-the-art facility.
Southern Culinary Delights
Montgomery boasts a rich culinary landscape. From upscale restaurants to soulful food joints, you're in for a treat.
a. Central: Offering a modern twist on classic Southern dishes, Central is a popular spot for both locals and tourists.
b. Chris' Hotdogs: A city institution since 1917, Chris' is known for its unique hot dog sauce, hamburgers, and famous patrons, including Dr. Martin Luther King Jr. and Elvis Presley.
Recreational Activities
a. Riverfront Park: Located along the Alabama River, the park offers a range of activities, from baseball games to concerts and riverboat rides.
b. Montgomery Zoo: Spread over 42 acres, it's home to over 700 animals from five different continents.
Shopping and Souvenirs
a. The Shoppes at EastChase: A haven for shopaholics, you'll find a mix of local boutiques and renowned brands.
b. Montgomery Curb Market: For fresh produce, homemade jams, and crafts, this market is the perfect place to mingle with locals and pick up unique souvenirs.
Festivals and Events
a. Montgomery Jubilee CityFest: A musical extravaganza that celebrates the best of local and international talent.
b. The Alabama National Fair: A mix of thrilling rides, live entertainment, and traditional fair food, this event is a family favorite.
Staying in Montgomery
The city offers a range of accommodations, from luxurious hotels like the Renaissance Montgomery Hotel & Spa to charming bed and breakfasts like the Lattice Inn.
Tips for Travelers
a. Best Time to Visit: Fall (September to November) offers pleasant temperatures and fewer crowds.
b. Getting Around: While the downtown area is walkable, renting a car is advisable to explore the city's outskirts.
c. Safety: Montgomery is generally safe for tourists. However, like any city, it's always wise to stay cautious and avoid poorly lit or secluded areas at night.
Conclusion
Montgomery, Alabama, is more than just a point on the map; it's a testament to America's tumultuous history and the resilience of its people. A visit here offers insights into the past while showcasing the promise of the future. From its iconic landmarks to its vibrant arts scene and culinary delights, Montgomery beckons travelers with its unique blend of old-world charm and modern-day dynamism. Whether you're a history buff, a food lover, or just someone looking to experience the American South's soul, Montgomery promises an unforgettable journey.