Northumberland Travel Guide on a Budget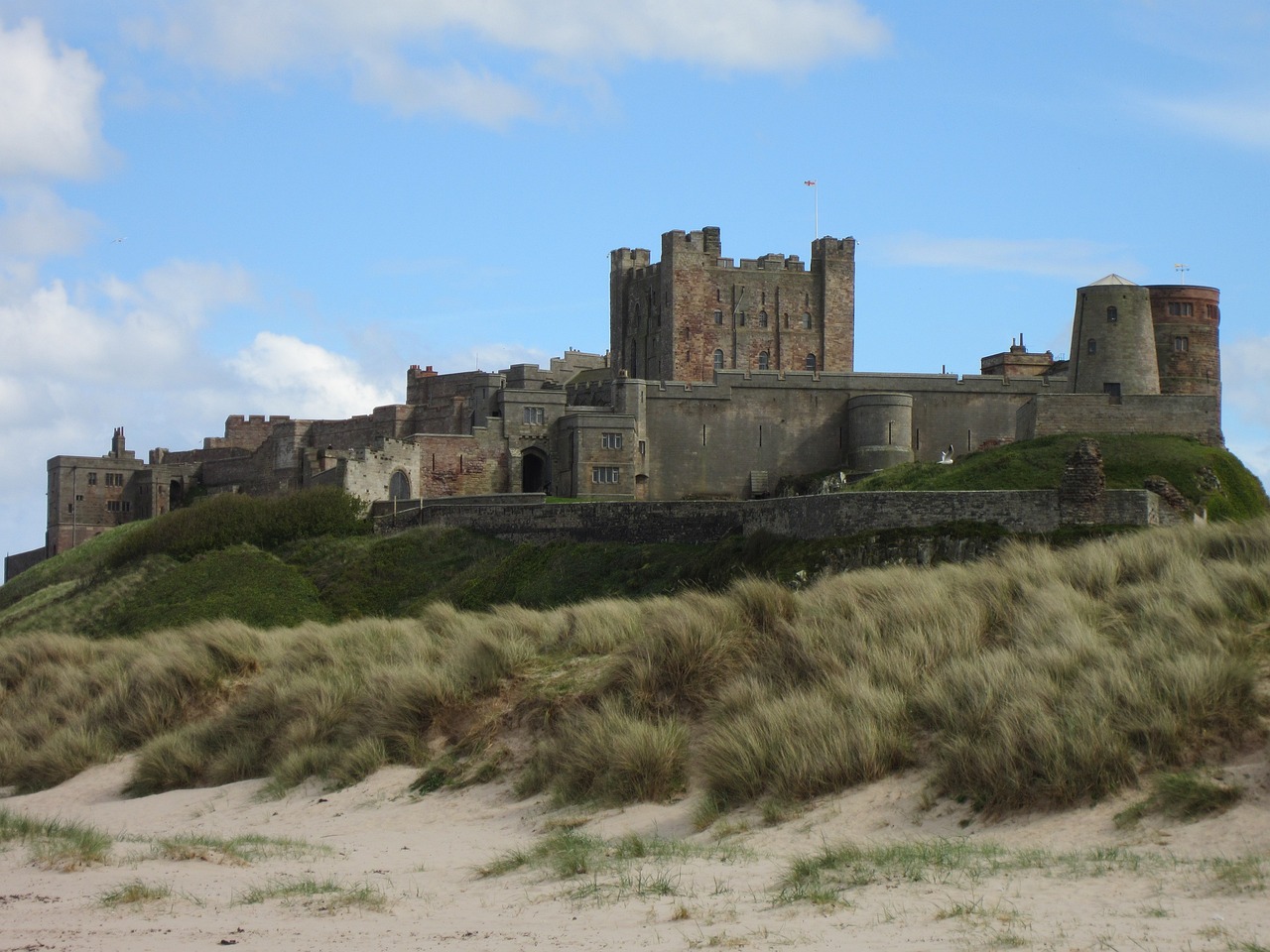 Northumberland, a picturesque county in the North East of England, is a haven for travelers seeking natural beauty, historical sites, and charming villages. With miles of stunning coastline, impressive castles, and rolling countryside, there is no shortage of things to see and do in this region. The good news is that exploring Northumberland can be done on a budget. This comprehensive travel guide will provide you with tips and recommendations to help you make the most of your Northumberland adventure without breaking the bank.
Getting to Northumberland
By train: Northumberland is well-served by the UK rail network, with stations in Alnmouth, Berwick-upon-Tweed, Morpeth, and Haltwhistle. To save money, book your tickets in advance through websites like Trainline or National Rail Enquiries. Consider traveling during off-peak times and using a railcard if you're eligible for further discounts.
By bus: National Express and Megabus offer affordable coach services to Newcastle upon Tyne, which is a convenient base for exploring Northumberland. From Newcastle, local bus services like Arriva North East and Go North East provide access to various destinations within the county.
By car: Renting a car is an excellent option for exploring Northumberland at your own pace. Compare rental prices using websites like Kayak or Skyscanner and book in advance for the best deals. Remember to factor in the cost of fuel and parking when planning your budget.
Accommodation
Hostels: There are several budget-friendly hostels in Northumberland, including Alnwick Youth Hostel, Berwick-upon-Tweed YHA, and The Hides at Bellingham. Hostels typically offer dormitory-style rooms, shared facilities, and self-catering kitchens, allowing you to save on accommodation and food costs.
Budget Hotels: Look for affordable hotel chains like Premier Inn and Travelodge, which have locations in Northumberland. Booking in advance and staying in less popular tourist areas can help you find the best deals.
Camping and Caravan Parks: Northumberland has numerous camping and caravan parks that cater to various budgets. Camping is an affordable accommodation option, and it allows you to immerse yourself in the natural beauty of the region. Some popular sites include Waren Caravan & Camping Park, Dunstan Hill Camping and Caravanning Club Site, and Haggerston Castle Holiday Park.
Exploring Northumberland's Attractions
Castles: Northumberland is home to several iconic castles, including Alnwick Castle, Bamburgh Castle, and Lindisfarne Castle. While some castles charge admission fees, you can still appreciate their beauty from the outside. Explore the castle grounds and take in the stunning views without entering the buildings.
Beaches: Northumberland boasts some of the UK's most beautiful beaches, such as Bamburgh, Seahouses, and Druridge Bay. These beaches are free to visit and offer miles of unspoiled coastline for walking, picnicking, or simply relaxing.
National Park: Northumberland National Park is a must-visit destination, featuring breathtaking landscapes, wildlife, and walking trails. Admission to the park is free, and you can explore its vast expanses on foot or by bike. Popular sites within the park include the Cheviot Hills, Hadrian's Wall, and Kielder Water & Forest Park.
Walking and Cycling: Northumberland offers numerous walking and cycling routes that showcase its natural beauty and historic landmarks. Trails such as the Northumberland Coast Path, St. Oswald's Way, and the Pennine Way are perfect for budget-conscious travelers. Cycling routes like the Coast and Castles Cycle Route, Hadrian's Cycleway, and the Sandstone Way cater to various skill levels and allow you to take in the county's stunning scenery at a leisurely pace. Many of these routes are free to access, making them ideal for exploring Northumberland on a budget.
Holy Island of Lindisfarne: This tidal island, steeped in history and natural beauty, is accessible by a causeway during low tide. Visit Lindisfarne Priory, Lindisfarne Castle, or simply enjoy a walk around the island's picturesque coastline. While some attractions have admission fees, the island itself is free to explore, and there are plenty of scenic spots to enjoy at no cost.
Roman Heritage Sites: Northumberland is home to several well-preserved Roman sites, including Hadrian's Wall, Housesteads Roman Fort, and Chesters Roman Fort. While some of these sites charge admission fees, walking along the Hadrian's Wall Path allows you to take in the remarkable history of the area for free.
Eating and Drinking on a Budget
Picnics: Save money on meals by preparing picnics to enjoy at the beach, in parks, or along walking trails. Local shops and supermarkets offer affordable ingredients, and Northumberland's beautiful landscapes provide the perfect backdrop for a memorable outdoor meal.
Pubs and Cafes: Many pubs and cafes in Northumberland offer affordable, hearty meals that cater to a range of budgets. Look for daily specials, early bird deals, or set menus for the best value. Don't forget to sample the local seafood, such as Craster kippers, and indulge in a traditional Sunday roast.
Fish and Chips: Northumberland's coastal towns are renowned for their delicious fish and chips. Enjoy a classic, budget-friendly meal from a local chippy, and savor it while taking in the beautiful seaside views.
Self-Catering: If your accommodation offers self-catering facilities, take advantage of the opportunity to prepare your meals. This not only saves you money but also allows you to experience the local produce and try your hand at creating traditional Northumberland dishes.
Saving Money on Transportation
Public Transport: Utilize local bus and train services to travel between destinations in Northumberland. Plan your journeys in advance and make use of off-peak tickets, day passes, or weekly passes to save money.
Carpooling: If you're traveling with a group, consider renting a car and sharing the costs of fuel and parking. This can be an economical way to explore Northumberland, especially if you're visiting more remote locations.
Walking and Cycling: Opt for walking or cycling whenever possible to save on transportation costs and enjoy Northumberland's natural beauty at a leisurely pace.
Plan Ahead: Research your travel options before arriving in Northumberland, and create an itinerary that minimizes backtracking or unnecessary journeys. This can help you save both time and money during your trip.
Conclusion
Northumberland is an enchanting destination that offers a wealth of natural beauty, historical sites, and charming towns and villages to explore. With careful planning and budget-conscious choices, it's possible to experience the best of Northumberland without breaking the bank. By utilizing affordable accommodation, transportation, and dining options, as well as taking advantage of the many free attractions and activities, you can create a memorable and cost-effective Northumberland adventure.