Norway Travel Guide on a Budget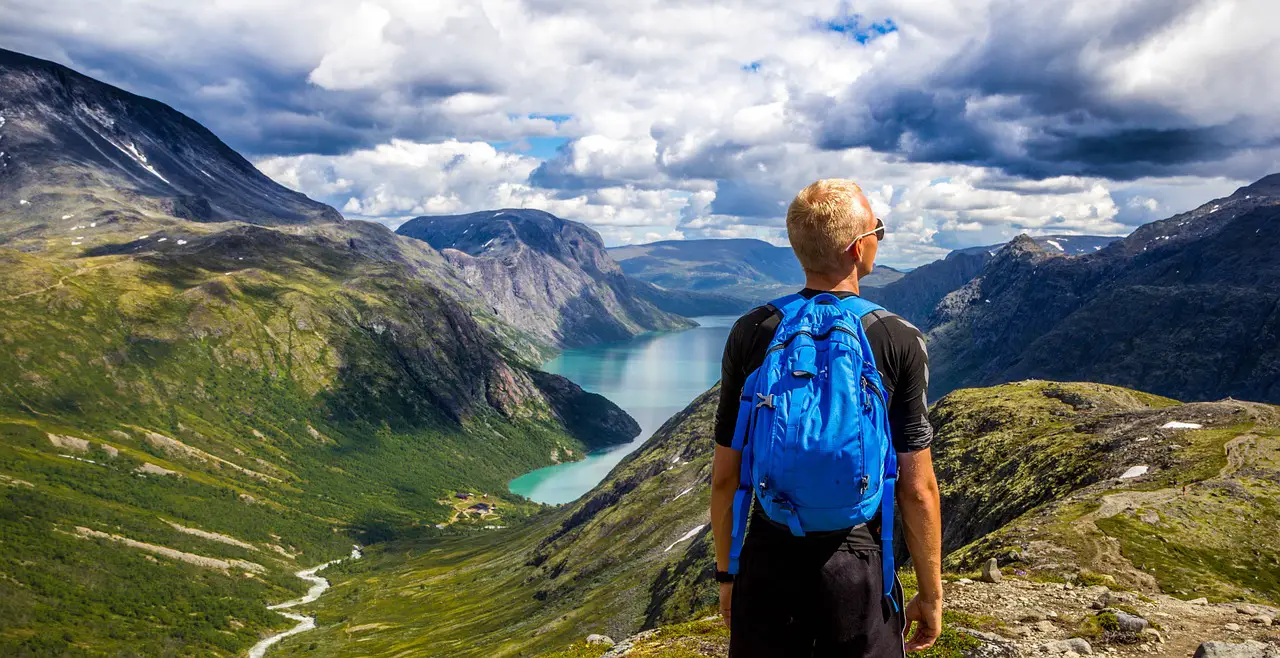 Norway, famous for its stunning fjords, vibrant cities, and rich cultural history, is a bucket-list destination for many travelers. While the country has a reputation for being expensive, it is possible to explore Norway on a budget. In this 2,000-word guide, we'll share recommendations for affordable accommodation, dining, sightseeing, and transportation options in Norway.
Getting There and Around

Airfare: To find the best deals on flights to Norway, consider traveling during the off-peak season, which typically runs from October to April. Booking your flight several months in advance and comparing prices on various booking websites can help you secure the best deal.
Transportation: Norway boasts an extensive and efficient public transportation network, including buses, trams, and trains. For budget-conscious travelers, consider purchasing regional travel passes or multi-day tickets, which offer unlimited travel on public transportation for a fixed period. You can also explore the country by car, though keep in mind that rental, fuel, and toll costs can add up.
Hitchhiking: Hitchhiking is relatively safe and common in Norway, especially in rural areas. However, it is not the most reliable form of transportation and should only be used as a last resort.
Accommodation

Hostels: Hostels are a popular budget-friendly accommodation option in Norway, offering dormitory-style rooms and shared facilities. Some reputable hostel chains in the country include HI (Hostelling International) and Anker Hostels. Booking your stay well in advance and opting for larger dorm rooms can help you save on accommodation costs.
Budget Hotels: Norway also offers a range of budget hotels and guesthouses that provide private rooms with ensuite or shared bathrooms. To find the best deals, compare prices on booking websites and consider staying in neighborhoods outside the main tourist areas.
Camping: Camping is a popular and budget-friendly way to experience Norway's beautiful landscapes. Many national parks and rural areas have designated campsites or allow wild camping, subject to specific rules and regulations. Make sure to research the local camping guidelines before setting up camp.
Food and Dining

Supermarkets and Grocery Stores: One of the best ways to save on food costs in Norway is by shopping at supermarkets and preparing your meals. Norwegian grocery stores like Kiwi, Rema 1000, and Coop offer a wide variety of fresh produce, pre-made meals, and snacks at reasonable prices. Make use of your accommodation's kitchen facilities or pack a picnic to enjoy in one of Norway's many parks or along the fjords.
Cafes and Bakeries: Norway is known for its bakeries, offering delicious and affordable pastries, sandwiches, and cakes. Grab a fresh cinnamon bun or a hearty sandwich for a quick and budget-friendly breakfast or lunch.
Street Food and Markets: Norwegian street food and outdoor markets offer a variety of affordable dining options, from hot dogs and fish cakes to fresh produce and seafood. Visit the Bergen Fish Market or the Oslo Street Food market for a taste of local flavors.
Sightseeing and Attractions

Nature and Outdoor Activities: Norway's most famous attractions are its breathtaking fjords and landscapes, which can be enjoyed for free or at a low cost. Hiking, cycling, and swimming in lakes and fjords are just a few ways to experience the country's natural beauty without breaking the bank.
Hiking: Norway boasts an extensive network of well-marked hiking trails suitable for all skill levels. Popular hiking destinations include the iconic Pulpit Rock (Preikestolen), Trolltunga, and Kjeragbolten. Trail maps and information can often be found at local tourist offices or online.
Cycling: Biking is another budget-friendly way to explore Norway's diverse landscapes. Many cities offer bike rental services, and some even have bike-sharing programs. For example, Oslo's Bysykkel program allows users to rent bikes for a small fee, with numerous stations around the city for easy pick-up and drop-off.
Free Walking Tours: Many Norwegian cities, including Oslo and Bergen, offer free walking tours led by knowledgeable local guides. These tours typically cover the main sights and provide interesting insights into the country's history and culture. While the tours are free, it's customary to tip your guide at the end. Some popular companies offering free walking tours in Norway include Free Tour Bergen and Free Walking Tours Oslo.
Museums and Galleries: Norway is home to numerous world-class museums and galleries, many of which offer free admission or discounted entry on certain days. For example, the National Gallery in Oslo offers free entry on Thursdays, while Bergen's KODE Art Museums have free entry on selected days throughout the year. Additionally, many museums offer free admission to children and reduced rates for students and seniors.
Budget Travel Tips

Currency: The local currency in Norway is the Norwegian Krone (NOK). While credit cards are widely accepted, it's a good idea to carry some cash for smaller businesses and attractions that may not accept cards. Exchange money at banks or authorized exchange counters for the best rates.
Free Wi-Fi: Save on data costs by making use of free Wi-Fi hotspots throughout Norway. Many public spaces, including parks, libraries, and museums, offer free Wi-Fi, as well as cafes, restaurants, and accommodation.
Travel Insurance: While budget travel is the goal, don't skimp on travel insurance. Ensure you have adequate coverage for medical expenses, trip cancellations, and lost or stolen belongings.
Off-Peak Travel: Visiting Norway during the off-peak season (October to April) can result in significant savings on accommodation, transportation, and attractions. Keep in mind that some tourist sites and activities may be closed or have limited hours during this time.
City-Specific Tips

Oslo: Norway's capital city offers a mix of modern architecture, historic sites, and outdoor activities. The Vigeland Sculpture Park, a popular free attraction, features over 200 sculptures by Norwegian artist Gustav Vigeland. To save on transportation costs, consider purchasing the Oslo Pass, which includes free public transport and discounted entry to many attractions.
Bergen: Known for its colorful wooden buildings and picturesque harbor, Bergen is a must-visit destination in Norway. Stroll through the historic Bryggen Wharf, a UNESCO World Heritage site, or take a funicular ride up Mount Fløyen for panoramic views of the city. The Bergen Card offers free public transport and discounts on attractions, making it a worthwhile investment for budget travelers.
Stavanger: Stavanger is the gateway to some of Norway's most famous hikes, including Pulpit Rock (Preikestolen) and Kjeragbolten. The city itself also offers a variety of attractions, such as the Norwegian Petroleum Museum and the Stavanger Cathedral. Consider purchasing the Stavanger Pass for discounted entry to attractions and public transportation.
Northern Norway: The northern region of Norway, including Tromsø and the Lofoten Islands, offers unique experiences such as the Northern Lights and the Midnight Sun. Budget-conscious travelers can explore the area's natural beauty through hiking, cycling, and wild camping.
In conclusion, Norway can be an affordable destination for those willing to plan ahead, embrace local experiences, and prioritize budget-friendly activities. By following our Norway Travel Guide on a Budget, you can discover the best the country has to offer without breaking the bank. From enjoying delicious pastries at a local bakery to hiking along the country's dramatic fjords, there are countless ways to experience Norway's natural beauty and rich cultural heritage without spending a fortune. With a little research and creativity, you can create a memorable and budget-conscious trip to one of the world's most breathtaking destinations. Whether you're exploring vibrant cities, admiring the Northern Lights, or trekking through majestic landscapes, Norway is a destination that can be enjoyed by travelers on any budget.