Pacific Coast Highway Road Trip Travel Itinerary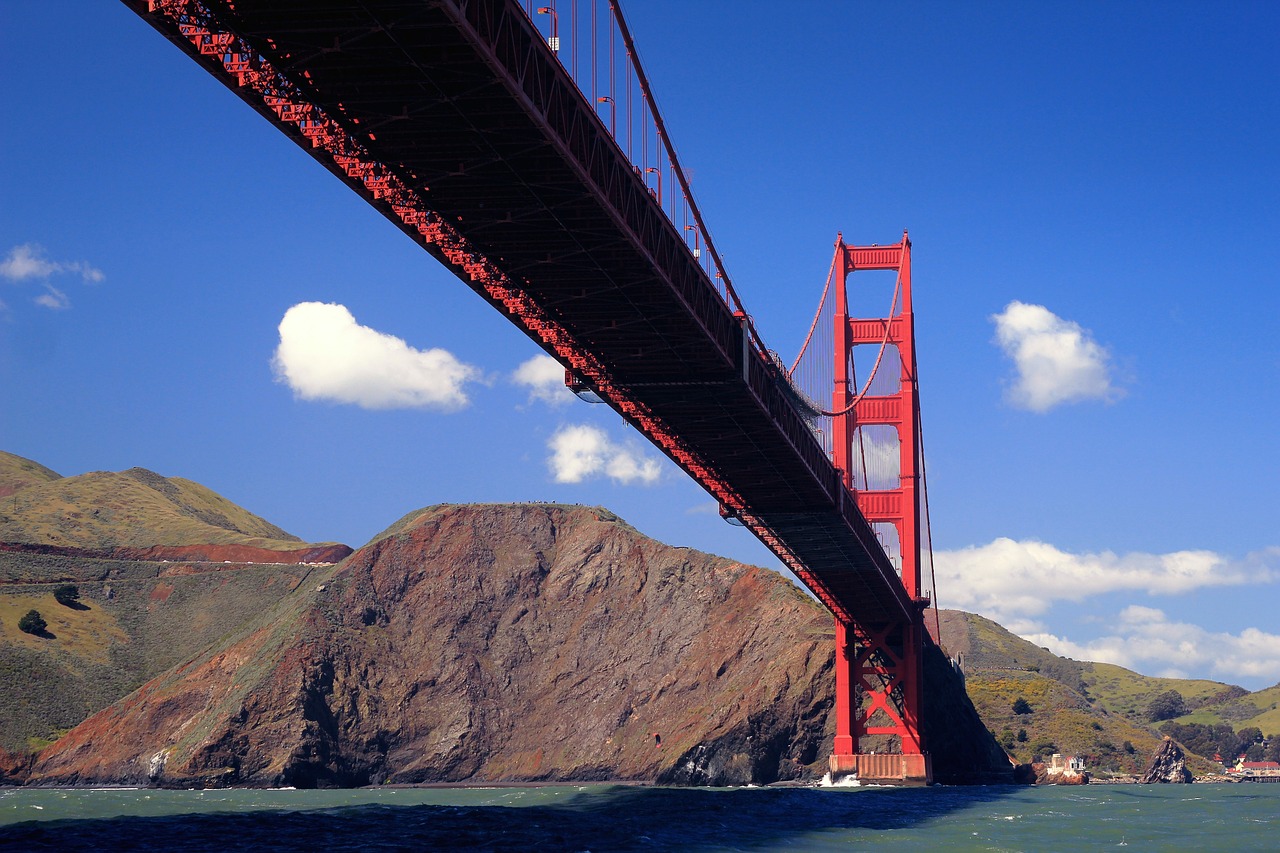 California's Pacific Coast Highway (PCH) or Highway 1 is more than just a road; it's a glorious exploration of the Golden State's unique beauty, filled with dramatic landscapes, picturesque towns, and iconic landmarks. This legendary roadway snakes along the Pacific coastline, boasting over 650 miles of unforgettable vistas. Here's a comprehensive itinerary to enjoy a road trip along this scenic route, starting from San Diego in the south and culminating in San Francisco.
Day 1: San Diego – Laguna Beach (75 miles)
Kickstart your journey in the vibrant city of San Diego. Explore the charming neighborhoods, like the Gaslamp Quarter, and visit Balboa Park, home to more than 16 museums and the world-famous San Diego Zoo. Afterwards, set off north to La Jolla, often referred to as the "jewel" of San Diego, known for its upscale shopping, fine dining, and Seal Rock – a sanctuary for seals.
The day ends in Laguna Beach, where you can stroll through Heisler Park for panoramic views of the Pacific Ocean or visit the Laguna Art Museum, renowned for its impressive Californian art collection.
Day 2: Laguna Beach – Santa Barbara (170 miles)
Start your morning with a drive through Newport Beach, stopping to admire the harbor filled with yachts, and then continue onto Huntington Beach, a paradise for surfers. Cruise through Los Angeles, witnessing its bustling cityscape, and visit iconic spots like the Santa Monica Pier and Malibu's Zuma Beach.
After passing the sprawling city, arrive in tranquil Santa Barbara. This city is known for its Spanish architecture, the stunning Mission Santa Barbara, and beautiful vineyards in the Santa Ynez Valley.
Day 3: Santa Barbara – San Luis Obispo (100 miles)
Day three of the road trip entails a slower pace. Take the scenic route through the quaint Danish-inspired town of Solvang, enjoy a pastry or two, and then visit the beautiful Gaviota State Park with its signature railroad trestle.
Continue north and make a stop at Pismo Beach, a quintessential Californian beach town famous for its surf and sand. The day ends in San Luis Obispo, home to the beautiful Mission San Luis Obispo de Tolosa and a vibrant downtown filled with unique shops and eateries.
Day 4: San Luis Obispo – Big Sur (140 miles)
Day four begins with a drive through Morro Bay, where you can witness the giant Morro Rock. Next, stop by Hearst Castle in San Simeon, an opulent mansion built by newspaper tycoon William Randolph Hearst.
As you travel further, you'll witness the magnificent stretch of Big Sur. This rugged coastline offers unmatched views, with the Santa Lucia Mountains on one side and the vast Pacific on the other. Visit the iconic Bixby Bridge, stop by Pfeiffer Beach for its purple sand, and hike the trails in Julia Pfeiffer Burns State Park for a glimpse of the stunning McWay Falls.
Day 5: Big Sur – Monterey (30 miles)
Day five is a short but spectacular drive to Monterey. Visit the Point Lobos State Natural Reserve, often called the "greatest meeting of land and water in the world." Once in Monterey, explore Cannery Row, visit the Monterey Bay Aquarium, and enjoy a seafood meal at Fisherman's Wharf. Don't forget to take the famous 17-Mile Drive for a scenic route through Pebble Beach and Pacific Grove.
Day 6: Monterey – Santa Cruz – San Francisco (120 miles)
On the final day of the trip, head to Santa Cruz, a charming city with a vintage seaside amusement park – the Santa Cruz Beach Boardwalk. Enjoy the rides, games, and, of course, the glorious beach itself. Then take a scenic walk to the Santa Cruz Surfing Museum, housed in the Mark Abbott Memorial Lighthouse, to learn about the rich history of surfing in the area.
Next, venture into the mystery of the redwoods at Henry Cowell Redwoods State Park, where you can marvel at the ancient, towering trees. Take the Redwood Grove Loop Trail, a self-guided nature path that showcases the park's old-growth forest.
As you continue your journey, consider a detour to Half Moon Bay, a lovely coastal town with expansive beaches, a picturesque downtown area, and the famous Mavericks surf spot, known for its monstrous winter waves.
Your trip culminates in the iconic city of San Francisco. As you drive into the city, the sight of the Golden Gate Bridge will take your breath away. Be sure to visit Fisherman's Wharf, Alcatraz Island, Lombard Street, and Chinatown. Enjoy the eclectic mix of architecture, cultures, and culinary delights that this city offers.
Finally, as the sun dips below the Pacific, head to the Twin Peaks for an unforgettable panoramic view of the city, providing the perfect closure to your magnificent Pacific Coast Highway road trip.
In summary, the Pacific Coast Highway road trip is a once-in-a-lifetime experience that every traveler should undertake. This itinerary is designed to take you through some of the most iconic and beautiful places in California, each offering unique sights, sounds, and flavors. So pack your bags, fuel up your car, and get ready to hit the road for an unforgettable journey along the breathtaking Pacific Coast Highway.