Perth Travel Guide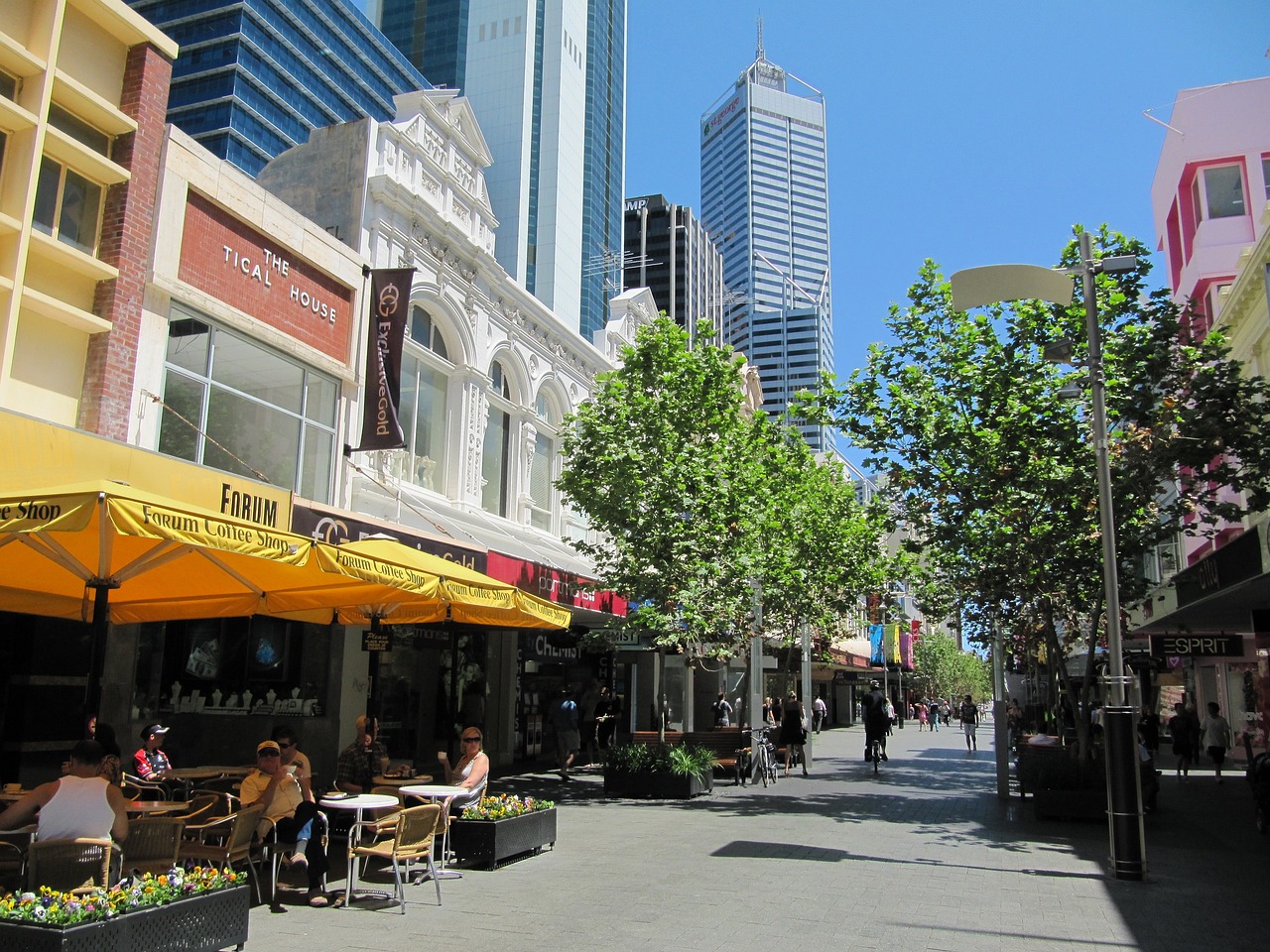 Perth, the capital city of Western Australia, is a delightful fusion of urban sophistication and raw natural beauty. With its sun-soaked beaches, sprawling parks, vibrant arts scene, and rich history, Perth offers a unique blend of leisure and adventure to every traveler. If you're planning to visit this sun-drenched city, this travel guide is here to ensure you make the most of your trip.
Why Visit Perth?

Perth is often overshadowed by the eastern cities of Sydney and Melbourne, but it holds its own with its myriad attractions:
Natural Beauty: It's hard to think of Perth without imagining its stunning beaches. The coastline stretches endlessly, offering soft sandy beaches and azure waters.
Vibrant Culture: From its rich indigenous heritage to its booming contemporary arts scene, Perth is a melting pot of cultures, stories, and experiences.
Food and Wine: The culinary scene in Perth has blossomed. From gourmet restaurants to charming local cafes, there's a gastronomic delight awaiting every palate.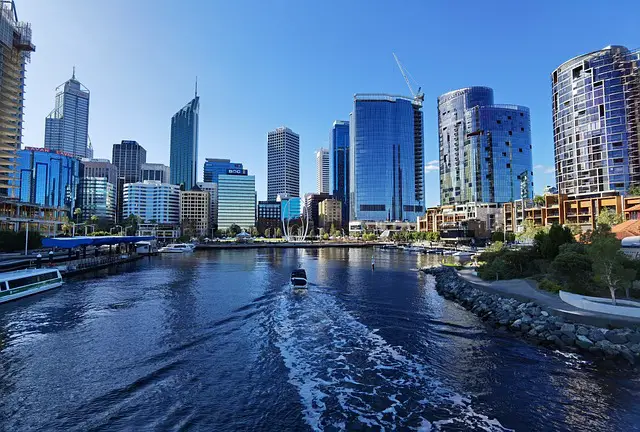 Best Time to Visit

Perth has a Mediterranean climate, characterized by hot, dry summers and mild, wet winters.
Summer (December to February): Hot and dry, ideal for beachgoers. Remember to bring your sunscreen!
Winter (June to August): Cooler and sometimes rainy, but still relatively mild, making it a good time for sightseeing.
Top Attractions

Kings Park and Botanic Garden: One of the world's largest inner-city parks, it offers breathtaking views of the Swan River and the city skyline. It's a great spot for picnics, and the botanic garden is home to over 2,000 species of Western Australian flora.
Swan Valley: Located just a short drive from the city, it's Western Australia's oldest wine region. Indulge in wine tasting, visit boutique breweries, and enjoy delicious gourmet treats.
Perth Zoo: A fantastic place for families, this zoo houses a vast range of animals from around the world.
Art Gallery of Western Australia: Located in the Perth Cultural Centre, it houses a renowned collection of artworks, including pieces by indigenous artists.
Hidden Gems

Fremantle: Often considered a city within a city, Fremantle is a port town known for its bohemian vibe, historic architecture, and the famous Fremantle Prison.
Cottesloe Beach: While there are many beaches in Perth, Cottesloe stands out for its soft sand, clear waters, and the iconic Indiana Tea House.
Leederville: A trendy suburb of Perth, it's bustling with unique cafes, restaurants, and boutiques.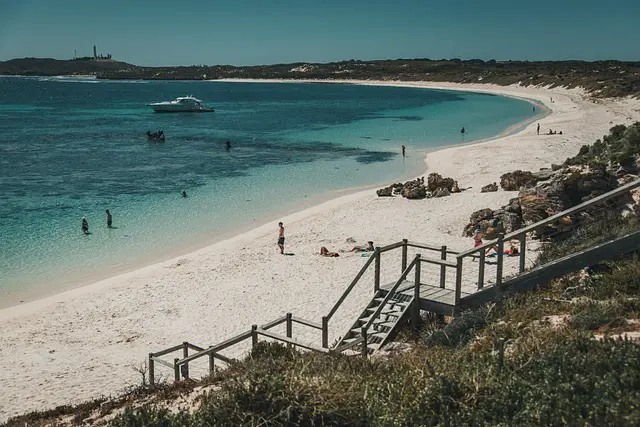 Getting Around

Public Transport: Perth boasts a modern and efficient public transport system comprising buses, trains, and ferries. The CAT (Central Area Transit) buses are free and cover several routes around the city center.
Renting a Car: If you're planning to explore beyond the city limits, renting a car would be a wise choice. Western Australia is vast, and many attractions are spread out.
Biking: Perth is a bike-friendly city with numerous cycle paths, making it easy to explore on two wheels.
Local Cuisine

Don't leave Perth without trying:
Bush tucker: Traditional Aboriginal food, including kangaroo, emu, and bush tomatoes.
Seafood: Being a coastal city, Perth offers an array of fresh seafood, from prawns to crayfish.
Wines: Swan Valley and Margaret River are renowned wine-producing regions. Don't miss the local Cabernet Sauvignon and Chardonnay.
Tips for Travelers

Stay Connected: Perth offers free Wi-Fi in many parts of the city, including the CBD, making it easy for travelers to stay connected.
Sun Safety: The Australian sun can be intense. Always wear sunscreen, a hat, and sunglasses, especially between 10 am to 4 pm.
Respect the Environment: Whether you're at the beach or in the national park, ensure you leave no trace. Perth's natural beauty is its biggest asset, and it's everyone's responsibility to preserve it.
Perth is a destination that blends modern urban charm with the pristine beauty of nature. Whether you're a solo traveler, a couple on a romantic getaway, or a family seeking fun-filled adventures, Perth has something for everyone. With its welcoming locals and diverse attractions, a visit to Perth promises memories that will last a lifetime. So, pack your bags and get ready to explore this Australian gem!
Festivals and Events

Perth is a lively city that celebrates a range of festivals and events throughout the year, showcasing its rich cultural diversity and artistic talent.
Perth Festival: Held in February, this is one of Australia's premier curated multi-arts festivals. It encompasses theatre, music, dance, and visual arts, attracting both local and international performers.
Fringe World Festival: Occurring around the same time as the Perth Festival, this is the third-largest fringe festival in the world. It's a month-long event that offers a plethora of shows, from comedy to cabaret, ensuring there's something for everyone.
Perth International Arts Festival: Celebrated annually, this event showcases global talents in music, theatre, dance, and visual arts.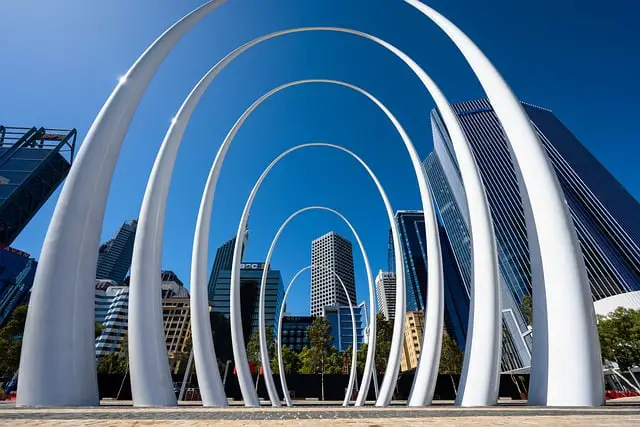 Shopping in Perth

Perth offers a diverse shopping experience, from high-end boutiques to quirky local stores.
King Street: Located in the heart of the city, this street is known for its luxury boutiques, including international brands such as Louis Vuitton and Gucci.
Fremantle Markets: A vibrant marketplace where you can find everything from fresh produce to artisan crafts and vintage clothing.
Watertown Brand Outlet Centre: A haven for bargain hunters, it offers a wide range of brands at discounted prices.
Adventure and Activities

Perth is not just about relaxed beach days and cultural experiences. For the thrill-seekers, there's plenty on offer.
Surfing: With its long coastline, Perth has several surf spots suited for both beginners and seasoned surfers.
Rottnest Island: A short ferry ride away from the mainland, this island is perfect for snorkeling, diving, and even getting a selfie with the adorable Quokkas.
Swan River: Here, you can indulge in kayaking, sailing, or take a leisurely river cruise.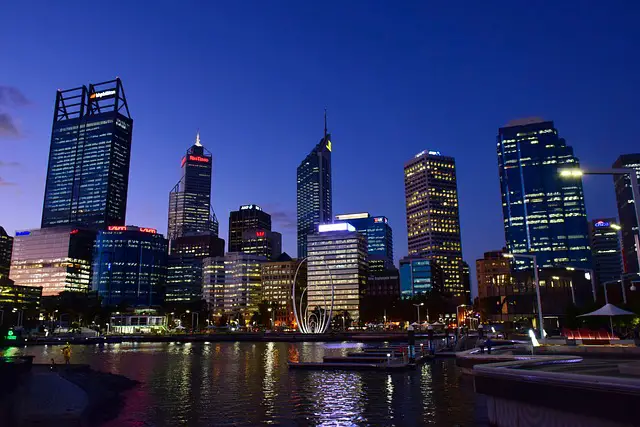 Nightlife

The city's nightlife is vibrant and diverse. From upscale rooftop bars to laid-back pubs, Perth ensures your nights are as exciting as your days.
Northbridge: This is the city's primary nightlife district, brimming with bars, nightclubs, and live music venues.
Elizabeth Quay: A more upscale area, it's dotted with chic bars and restaurants, offering stunning views of the Swan River, especially at sunset.
Accommodation

Whether you're a backpacker on a budget or someone looking for luxury, Perth has a range of accommodation options.
CBD: Here, you'll find most of the city's luxury hotels as well as several mid-range options.
Scarborough and Cottesloe: Perfect for those wanting a beachside stay, with options ranging from upscale resorts to charming bed and breakfasts.
Fremantle: Ideal for those looking for a more bohemian vibe, with numerous boutique hotels and guesthouses.
To wrap it up, Perth, with its mix of urban sophistication and relaxed vibes, offers a unique experience to every traveler. Its diversity, in terms of activities and experiences, ensures every day is a new adventure. Whether you're drawn to its pristine beaches, rich culture, delectable cuisine, or thrilling adventures, Perth welcomes you with open arms and promises an unforgettable journey.