Philippines Travel Guide on a Budget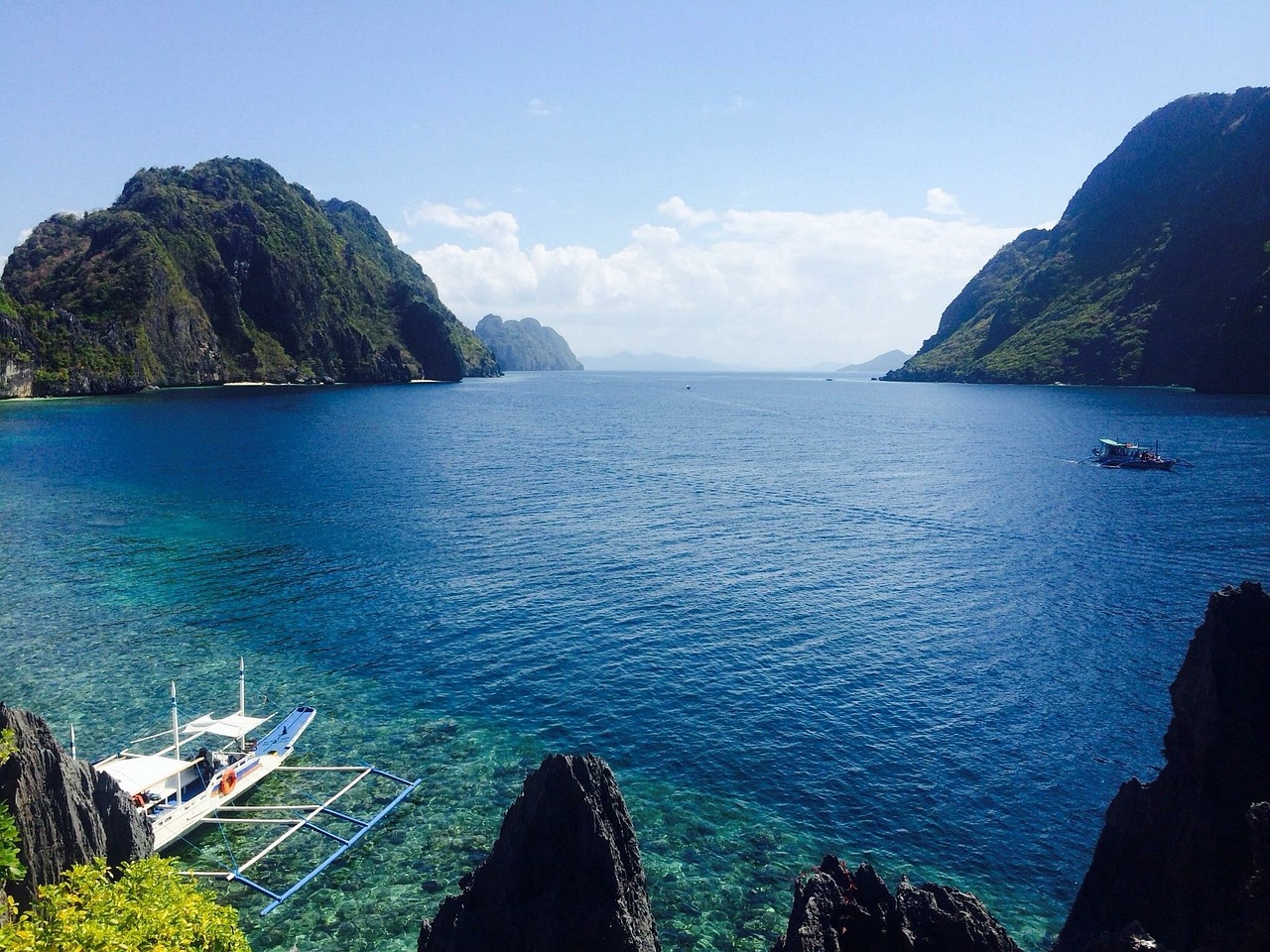 The Philippines, an archipelagic country in Southeast Asia, is a paradise for budget travelers with its 7,641 islands offering diverse experiences, from pristine beaches to lush rainforests and vibrant urban centers. This comprehensive travel guide will provide you with essential tips and recommendations for exploring the Philippines without breaking the bank.
I. Planning Your Trip
Best Time to Visit

The best time to visit the Philippines is during the dry season, which runs from November to April. During this period, you can enjoy more pleasant weather conditions, making it easier to explore the country's diverse landscapes. Visiting during the shoulder seasons (October and May) can help you avoid crowds and secure better deals on accommodations and activities.
Visa Requirements

Citizens from most countries can enter the Philippines without a visa for stays up to 30 days. However, it's always best to check with the Philippine consulate in your home country for the most up-to-date visa requirements.
Currency and Exchange Rates

The official currency in the Philippines is the Philippine Peso (PHP). Be sure to monitor exchange rates before your trip and use ATMs to withdraw local currency. ATMs are widely available in major cities, but it's a good idea to carry some cash when visiting rural areas.
II. Getting Around
Transportation Options

The Philippines has an extensive public transportation system, including buses, jeepneys, tricycles, and ferries. For long distances, consider booking domestic flights, which can be affordable if booked in advance. When traveling within cities, use local transportation options like jeepneys and tricycles for a cost-effective and authentic experience.
Car Rentals

Renting a car can provide more flexibility and comfort, allowing you to explore the country at your own pace. However, it's important to consider additional costs such as fuel, insurance, and parking when planning your budget. Be prepared for challenging driving conditions, including poorly maintained roads and aggressive drivers.
III. Top Budget Destinations
Manila

The bustling capital city of the Philippines, Manila offers a mix of historical and cultural attractions for budget travelers. Affordable accommodations can be found in neighborhoods like Malate and Ermita. Must-see attractions include Intramuros, Rizal Park, and the National Museum Complex.
Budget Tip: Many of Manila's museums and cultural institutions offer free or discounted admission on specific days or hours. Check their websites for up-to-date information.
Palawan

The island of Palawan is known for its stunning landscapes, including the Puerto Princesa Subterranean River National Park and the beautiful beaches of El Nido and Coron. Budget accommodations can be found in the towns of Puerto Princesa, El Nido, and Coron. Island hopping tours are a popular and affordable way to explore the surrounding islands.
Budget Tip: For island hopping tours, consider joining group tours or sharing the cost of a private boat with other travelers to save money.
Cebu

Cebu, the oldest city in the Philippines, offers a blend of urban attractions and natural wonders. Budget accommodations can be found in Cebu City, which serves as a gateway to popular destinations like Moalboal, Oslob, and Bantayan Island. Must-see attractions include the Basilica del Santo Niño, Magellan's Cross, and the Kawasan Falls.
Budget Tip: Take advantage of Cebu's public transportation options, such as jeepneys and buses, to travel between attractions affordably.
Boracay

Boracay, a small island known for its white-sand beaches and vibrant nightlife, offers a range of budget accommodations in areas like Station 2 and Bulabog Beach. In addition to relaxing on the beach, don't miss activities like snorkeling, island hopping, and watching the sunset at Diniwid Beach or Willy's Rock.
Budget Tip: Look for package deals or group discounts on activities like island hopping and snorkeling to save money.
IV. Budget Accommodations
Hostels

Hostels are a popular budget accommodation option in the Philippines. They typically offer dormitory-style rooms, shared bathrooms, and communal spaces where you can meet fellow travelers. Many hostels also provide free Wi-Fi, breakfast, and access to a shared kitchen. In larger towns and tourist destinations, you'll find a variety of hostels catering to different preferences and budgets.
Guesthouses and Budget Hotels

Guesthouses and budget hotels are another option for travelers looking for a more private and comfortable stay at an affordable price. These accommodations usually offer basic amenities such as private bathrooms, air conditioning, and sometimes a complimentary breakfast. Be sure to read reviews and compare prices before booking.
Homestays and Airbnb

Homestays and Airbnb rentals provide an opportunity to immerse yourself in the local culture and enjoy a more authentic travel experience. They can also be cost-effective, especially if you're traveling in a group or planning to stay in one place for an extended period. Be sure to communicate with your host before booking to clarify any expectations and ensure a smooth stay.
V. Eating on a Budget
Street Food and Markets

The Philippines is famous for its delicious street food, such as barbecue skewers, balut (fertilized duck egg), and halo-halo (a dessert made with crushed ice, sweetened fruits, and jellies). These tasty treats are not only affordable but also give you a taste of the local flavors. Additionally, visiting local markets allows you to buy fresh produce and other ingredients to prepare your own meals, saving you money on dining out.
Local Eateries and Food Stalls

Local eateries and food stalls, known as carinderias, can be found throughout the Philippines, offering affordable and filling meals. These establishments usually serve traditional Filipino dishes, such as adobo, sinigang, and pancit. Look for places frequented by locals to ensure good quality and reasonable prices.
Set Menus (Menú del Día)

Many restaurants in the Philippines offer a fixed-price daily menu called "Menú del Día," which typically includes a soup, main course, dessert, and a drink. These set menus can be a great way to enjoy a full meal at a lower price.
VI. Saving on Activities
Free Walking Tours

Some cities in the Philippines offer free walking tours led by local guides. These tours are an excellent way to get acquainted with the city and its history while sticking to your budget. Remember that while the tours are free, it's customary to tip the guide at the end.
Outdoor Activities

The Philippines offers plenty of free or low-cost outdoor activities, such as hiking, snorkeling, and birdwatching. Take advantage of the country's stunning landscapes to enjoy these activities without spending a fortune.
Museums and Cultural Institutions

Many museums and cultural institutions in the Philippines offer free or discounted admission on specific days or hours. Research the attractions you're interested in visiting and plan your itinerary accordingly to take advantage of these offers.
Conclusion
With a bit of planning and creativity, discovering the Philippines on a budget is possible and rewarding. This comprehensive travel guide has provided you with valuable tips on transportation, accommodations, food, and activities to help you make the most of your trip without breaking the bank. By immersing yourself in the local culture and exploring the country's natural beauty, you'll create lasting memories and discover the unique charm of the Philippines. Whether you're wandering the streets of Manila, diving into the crystal-clear waters of Palawan, exploring the rich history of Cebu, or basking in the sun on the white-sand beaches of Boracay, the Philippines offers a wealth of experiences that cater to budget-conscious travelers. Embrace the spirit of adventure and make the most of your journey through this stunning archipelago.