Portland Travel Guide: Discover the Best Vacation Experiences and Trip Ideas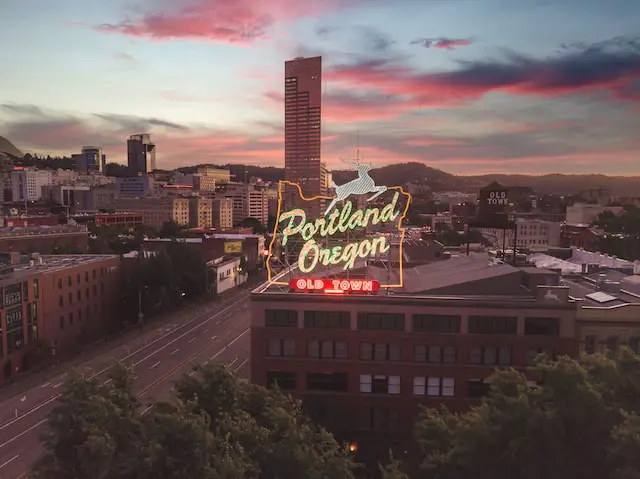 Portland, nestled in the Pacific Northwest of the United States, is renowned for its quirky charm, vibrant food scene, and breathtaking natural landscapes. Known as the "City of Roses," it offers an ideal blend of outdoor adventure, cultural immersion, and culinary exploration for travelers. In this travel guide, we will explore the best vacation experiences and trip ideas to make the most of your stay in this beautiful city.
Cultural Experiences
Portland is renowned for its rich, eclectic arts scene. The Portland Art Museum, one of the oldest art museums in the US, boasts a collection of over 42,000 works. Enjoy masterpieces from European, American, Asian, Native American, and contemporary art, among others. If you're a book lover, the city's iconic Powell's City of Books is a must-visit. As the world's largest independent bookstore, Powell's is a book lover's paradise, offering an extensive selection of new and used books across multiple levels.
Local Cuisine
Portland's food scene is a gastronomic delight for travelers. Food carts abound, offering everything from Korean tacos to vegan bowls. A trip to Portland isn't complete without visiting the city's food cart pods like the ones at Cartopia or Alder Street. The city's commitment to sustainable, locally-sourced ingredients has earned it a well-deserved reputation among foodies. For an authentic farm-to-table dining experience, try Beast or Farm Spirit, which celebrate the Pacific Northwest's produce and culinary traditions.
The city's brewery scene is just as vibrant. With over 75 breweries, Portland is often called "Beervana." Breweries such as Deschutes, Cascade Brewing Barrel House, and Ecliptic Brewing offer an array of innovative craft beers. For wine lovers, the nearby Willamette Valley wine region is a great day trip idea for wine tasting and vineyard tours.
Outdoor Adventures
Surrounded by natural beauty, Portland is a playground for outdoor enthusiasts. Start your exploration with a stroll through the city's parks. The Pittock Mansion offers stunning views of downtown Portland and Mount Hood, while the International Rose Test Garden houses more than 10,000 rose bushes.
Forest Park, one of the country's largest urban forests, offers miles of hiking, walking, and biking trails. The famous Powell Butte Nature Park and Mt. Tabor Park offer trails for varying skill levels, picnic areas, and panoramic views of the city.
For a day trip, consider visiting Multnomah Falls, a majestic 611-foot waterfall located in the Columbia River Gorge. Another must-visit is Mount Hood, just a short drive from Portland. Whether you're into hiking, skiing, or just appreciating nature, Mount Hood offers activities for all seasons.
Shopping and Markets
Portland is also home to several markets and unique stores. The city's historic Old Town features several boutiques selling locally-made goods and vintage clothing. For a more eclectic mix of vendors, visit the Portland Saturday Market, a weekend outdoor arts and crafts market.
Nightlife and Entertainment
As night falls, Portland's music scene comes to life. The city is home to various music venues, from Mississippi Studios' intimate setting to the larger Crystal Ballroom. Portland's live music scene is diverse, spanning genres from indie rock to jazz.
For a taste of local theater, the Portland Center Stage at The Armory presents contemporary and classic productions, while the Oregon Ballet Theatre performs both classical and modern dance pieces.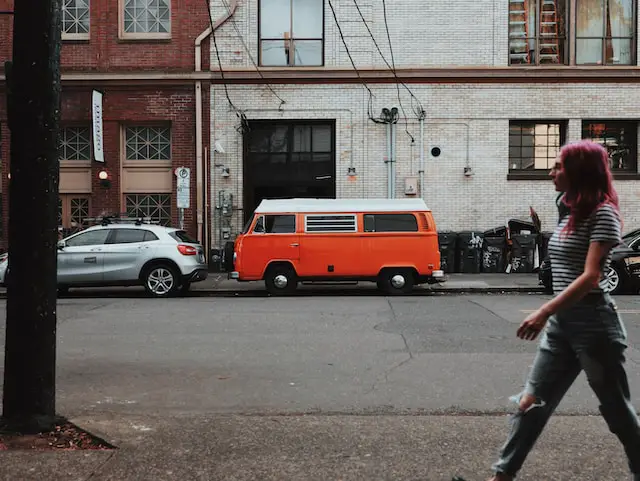 Sustainable Travel
With its commitment to sustainability, Portland is a green traveler's dream destination. The city's public transportation system, including buses, streetcars, and light rail, is efficient and easy to navigate. You can also rent bikes or join a bike tour to explore the city. The city's many eco-friendly hotels, such as the Provenance Hotels group, offer sustainable options for accommodation, incorporating practices like recycling, composting, and water and energy conservation. In addition, Portland's food scene is built around the concept of farm-to-table, emphasizing local, organic ingredients and reducing food mileage.
Festivals and Events
Throughout the year, Portland hosts a variety of festivals and events reflecting its unique character. The Portland Rose Festival in June is one of the city's most beloved traditions, featuring parades, dragon boat racing, and a grand fireworks display. The Oregon Brewers Festival in July celebrates the city's craft beer scene, while the Portland Film Festival in September showcases independent filmmakers. Music lovers will enjoy the Portland Jazz Festival in February and MusicfestNW in August, offering a wide variety of genres.
Museums and Historic Sites
For those interested in history, the Oregon Historical Society museum is a must-visit. Here you'll find exhibits on Oregon's native peoples, pioneers, and the state's changing landscape. The Pittock Mansion, a grand mansion built in 1914, offers a peek into the city's history and a stunning view of the cityscape.
Another historical site, the Shanghai Tunnels, offers a more unusual attraction. These underground tunnels tell a darker story of Portland's past. Guided tours are available for those interested in delving into this lesser-known history.
Trip Ideas
While Portland offers plenty to see and do within its city limits, consider taking day trips to explore the beautiful surroundings. The Columbia River Gorge, Willamette Valley, and Cannon Beach are all within a two-hour drive. The Gorge offers spectacular waterfalls and hiking trails, the Valley is ideal for wine lovers and Cannon Beach is perfect for those looking for a relaxing day by the Pacific Ocean.
From its arts and food scene to its outdoor attractions, festivals, and sustainability efforts, Portland offers a unique mix of experiences that cater to different interests and tastes. Whether you're a foodie, an outdoor enthusiast, a music lover, or a culture vulture, this city has something for you. No matter how long your stay, you'll leave with unforgettable memories of this captivating City of Roses.
Remember, the best way to experience Portland is to embrace its relaxed and quirky spirit. Wander its neighborhoods, chat with the locals, try new foods, appreciate its arts, and immerse yourself in its beautiful outdoors. That's when you'll truly understand the charm of Portland and why it's a beloved destination for so many.