Prague Travel Guide on a Budget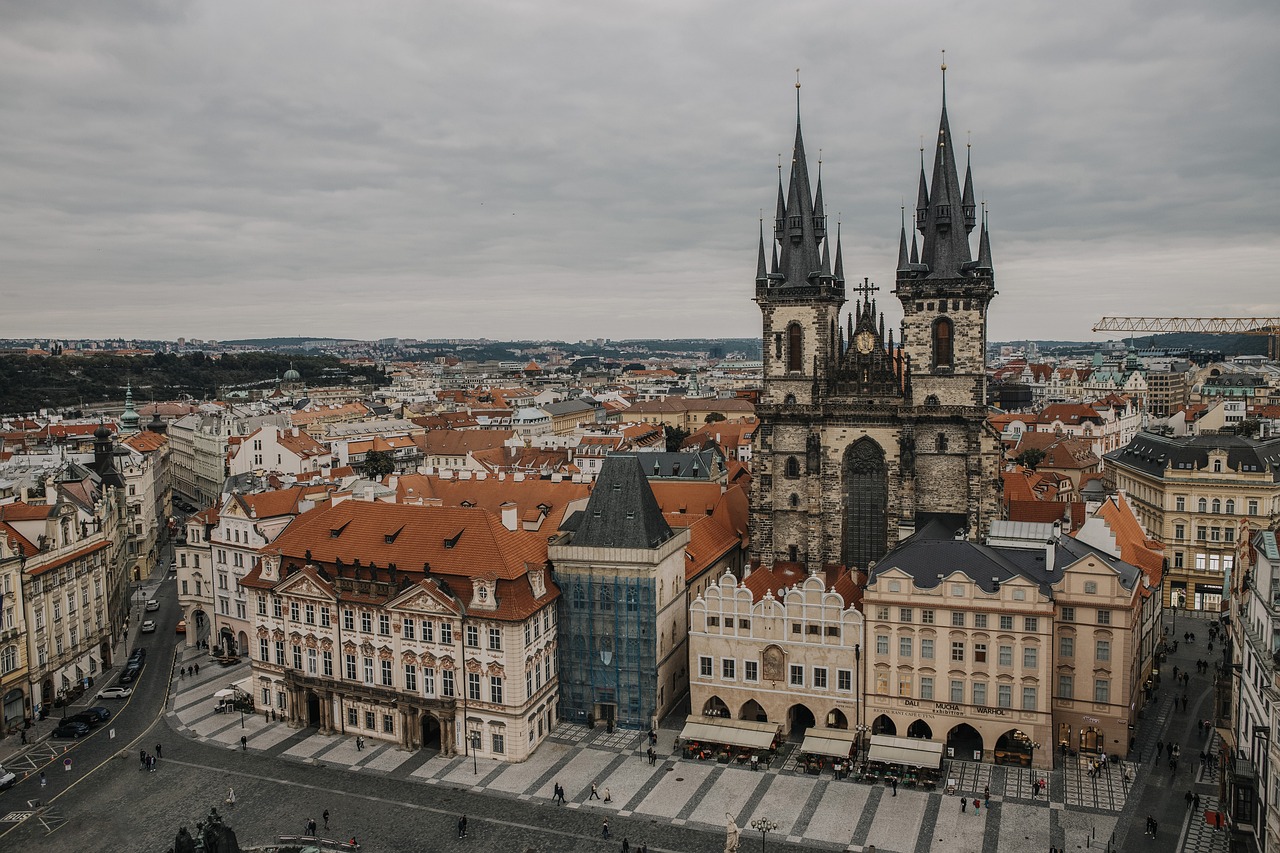 Prague, the capital city of the Czech Republic, is a stunning destination that offers a rich tapestry of history, culture, and breathtaking architecture.
Known as the "City of a Hundred Spires," Prague is famous for its well-preserved medieval buildings, Gothic churches, and charming cobblestone streets. This travel guide will provide you with essential tips and recommendations for exploring Prague on a budget, ensuring that you can experience the best of this captivating city without breaking the bank.
Getting There and Around
Affordable Flights

Prague's Vaclav Havel Airport is well connected to many European cities, as well as some international destinations. To save on airfare, consider booking your flight during the off-peak season (October through April) or using budget airlines such as Ryanair, Wizz Air, and EasyJet. Additionally, utilize search engines like Skyscanner and Google Flights to compare prices and find the best deals.
Public Transportation

Prague's public transportation system is efficient, affordable, and easy to navigate. The city is served by a network of trams, buses, and a metro system, which can be accessed using a single ticket. Purchase a 24-hour or 72-hour pass for unlimited travel, or opt for single-journey tickets if you plan to walk between attractions. The city is also very pedestrian-friendly, with many sights within walking distance of each other.
Budget Accommodation
Hostels

Prague offers a wide range of budget accommodation options, with many hostels providing comfortable and affordable lodgings. Hostels such as Hostel Downtown, Sir Toby's, and The MadHouse Prague are popular choices for budget travelers, offering both dormitory-style and private rooms, as well as communal facilities and social events.
Airbnb

Airbnb can be another cost-effective option for accommodation in Prague, with many affordable private rooms and apartments available throughout the city. Be sure to book well in advance and compare prices to find the best deals.
Couchsurfing

For the ultimate budget experience, consider using Couchsurfing to connect with locals who are willing to host travelers in their homes for free. This not only saves you money on accommodation but also provides an opportunity to experience Prague through the eyes of a local.
Sightseeing on a Budget
Free Walking Tours

Many companies offer free walking tours of Prague's Old Town, New Town, and Jewish Quarter, providing an excellent introduction to the city's history and major landmarks. These tours operate on a tips-only basis, so you can pay what you think the tour is worth.
Charles Bridge

Charles Bridge, one of Prague's most iconic landmarks, is a must-visit attraction that is free to explore. This 14th-century stone bridge is adorned with 30 statues of saints and offers stunning views of the Vltava River and Prague Castle.
Astronomical Clock and Old Town Square

The Astronomical Clock in Old Town Square is another must-see attraction in Prague. Every hour, the clock's mechanical figurines spring to life in a delightful show. The square itself is surrounded by beautiful historic buildings and is a great place to people-watch and soak up the atmosphere.
Prague Castle

Although some sections of Prague Castle require an admission fee, you can still explore the castle grounds and admire the stunning views of the city for free. If you visit the castle during the changing of the guard ceremony at noon, you can witness an impressive display of military pomp and ceremony.
Petrin Hill and Observation Tower

For a panoramic view of Prague without the hefty price tag, climb Petrin Hill and visit the Petrin Observation Tower. The tower, which resembles a smaller version of the Eiffel Tower, offers stunning views of the city from its 63-meter-high observation deck. While there is a small fee to enter the tower, the climb up Petrin Hill through the scenic gardens and parks is free and offers beautiful views along the way.
Budget Dining
Street Food

Prague's street food scene is both delicious and affordable. Indulge in traditional Czech treats like trdelník (a chimney cake), klobása (grilled sausage), and lángos (deep-fried dough) from street vendors and outdoor markets. These tasty snacks are not only easy on the wallet but also provide a taste of local cuisine.
Budget Restaurants

There are plenty of affordable restaurants in Prague where you can enjoy a delicious meal without breaking the bank. Lokál, a popular chain of Czech beer halls, offers traditional dishes like goulash, roast pork, and dumplings at reasonable prices. For a quick and affordable bite, try one of the city's many bistros, pizzerias, or Vietnamese pho restaurants.
Picnics

Save money on dining out by purchasing groceries from local supermarkets or food markets, such as the Havelská Market, and preparing a picnic to enjoy in one of Prague's beautiful parks. Riegrovy Sady, Letná Park, and Kampa Park are all perfect spots to relax and enjoy a meal al fresco.
Budget Entertainment
Free Concerts

Many churches in Prague offer free organ concerts, providing an opportunity to enjoy beautiful music in a stunning setting. St. James Basilica, St. Salvator Church, and St. Giles Church are just a few of the venues that host regular free concerts. Additionally, the Wallenstein Garden hosts free classical music performances during the summer months.
Festivals

Prague hosts numerous festivals throughout the year, many of which are free to attend. Examples include the Prague Museum Night, where museums and galleries open their doors for free, the Signal Festival, showcasing light installations throughout the city, and the United Islands of Prague, a multi-genre music festival held on the city's islands.
Budget Shopping
Souvenir Shopping

When shopping for souvenirs, avoid the overpriced tourist shops around Old Town Square and Charles Bridge. Instead, head to local markets or shops in less touristy neighborhoods, where you can find unique and affordable gifts. The Havelská Market and Naplavka Farmers Market are great places to start.
Vintage and Second-hand Shops

For budget shopping with a unique twist, explore Prague's vintage and second-hand shops. Stores like Boho Vintage and Textile House offer a treasure trove of clothing, accessories, and household items at affordable prices.
Conclusion
Prague is a captivating city with a rich history, stunning architecture, and vibrant culture, making it a must-visit destination for travelers of all budgets. With a little planning and resourcefulness, you can experience the best that Prague has to offer without breaking the bank. This budget travel guide provides a great starting point for your Prague adventure, ensuring you make the most of your trip while keeping costs low.