River Valley Wilderness Park Camping Travel Guide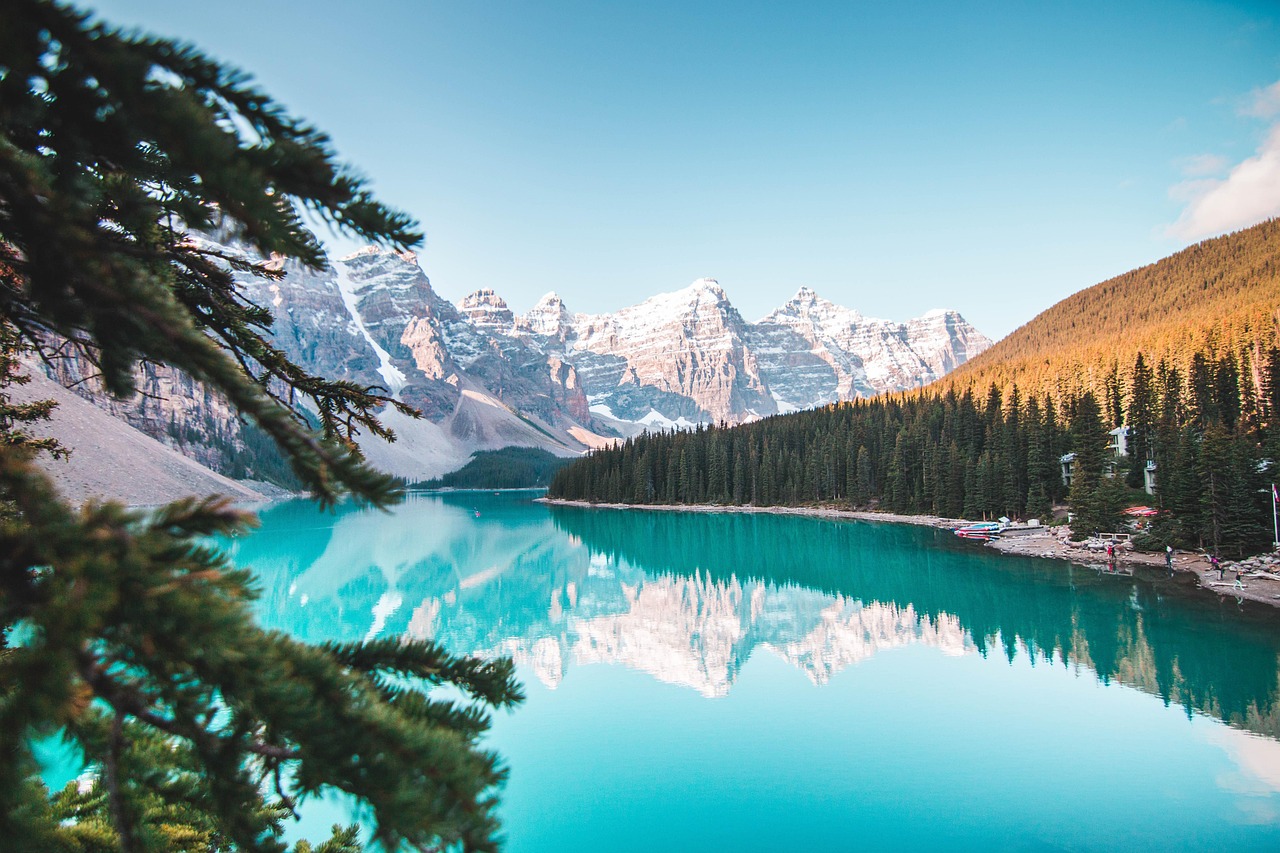 River Valley Wilderness Park, located in Alberta, Canada, is a hidden gem for outdoor enthusiasts seeking an escape into nature. Nestled within the lush forests and winding rivers of Alberta's picturesque landscape, this park offers a serene setting for camping, hiking, and wildlife observation. With a variety of camping options, recreational activities, and breathtaking scenery, River Valley Wilderness Park is an ideal destination for those looking to connect with the great outdoors. In this comprehensive guide, we will explore everything you need to know about camping at River Valley Wilderness Park, including campsite options, amenities, nearby attractions, and tips for a memorable experience.
Campsite Options and Amenities

River Valley Wilderness Park offers a range of campsite options to cater to various preferences and budgets. From primitive tent sites to full-service RV hookups, visitors can choose the camping experience that best suits their needs.
Tent camping: The park offers numerous tent camping sites situated within the forest, providing campers with a true wilderness experience. Each site is equipped with a fire pit, picnic table, and access to shared restroom facilities.
RV camping: For those traveling with RVs or trailers, River Valley Wilderness Park has several campsites with full-service hookups, including water, electricity, and sewer connections. These sites also offer access to shared restroom and shower facilities.
Group camping: Larger groups or families can take advantage of the park's group camping areas, which provide multiple campsites in close proximity to one another, along with communal fire pits and picnic tables. These areas can be reserved in advance and require a minimum number of occupants.
Backcountry camping: Adventurous campers seeking a more remote experience can venture into the park's backcountry, where dispersed camping is allowed. Be prepared for a more rugged experience, as backcountry camping requires self-sufficiency and adherence to Leave No Trace principles.
Recreational Activities

River Valley Wilderness Park offers a variety of outdoor activities to keep campers entertained and engaged during their stay.
Hiking: The park features an extensive network of well-maintained hiking trails, ranging from easy nature walks to more challenging backcountry treks. Trails wind through the park's diverse landscapes, including dense forests, open meadows, and along the banks of the park's rivers.
Wildlife observation: The park is home to an abundance of wildlife, including deer, elk, moose, and numerous bird species. Bring a pair of binoculars and keep an eye out for these creatures as you explore the park's trails.
Fishing: The park's rivers and streams offer excellent opportunities for anglers to cast a line and reel in various species of fish, including trout, walleye, and pike. Be sure to obtain the necessary fishing permits before heading out.
Canoeing and kayaking: The park's waterways provide a peaceful setting for canoeing and kayaking, allowing campers to explore the park's picturesque landscape from a unique perspective. Canoe and kayak rentals are available at the park's visitor center.
Nearby Attractions

While River Valley Wilderness Park offers plenty to see and do within its boundaries, campers may also wish to explore some of the nearby attractions that Alberta has to offer.
Jasper National Park: Just a few hours' drive from River Valley Wilderness Park, Jasper National Park is one of Canada's most iconic and beloved natural destinations. With its majestic mountains, crystal-clear lakes, and abundant wildlife, Jasper is well worth a visit during your stay in Alberta.
Edmonton: The bustling city of Edmonton is situated a short drive from River Valley Wilderness Park, offering a range of attractions and amenities for visitors to enjoy. From shopping and dining to museums and cultural attractions, Edmonton provides a welcome change of pace for campers seeking a break from the wilderness. Some must-visit attractions in the city include the West Edmonton Mall, the Royal Alberta Museum, and the Edmonton Valley Zoo.
Elk Island National Park: Located east of Edmonton, Elk Island National Park is a haven for wildlife and a fantastic destination for hiking, picnicking, and stargazing. The park is home to a large population of bison and offers excellent opportunities for wildlife observation and photography.
Alberta's Badlands: Venture south of River Valley Wilderness Park to explore Alberta's unique badlands landscape, characterized by rugged canyons, colorful rock formations, and fascinating fossils. The Drumheller area, in particular, is home to the world-famous Royal Tyrrell Museum of Palaeontology, which showcases an impressive collection of dinosaur fossils and offers hands-on educational experiences for visitors of all ages.
Tips for a Memorable Camping Experience

To ensure a safe and enjoyable camping trip at River Valley Wilderness Park, consider the following tips:
Plan ahead: Reservations for campsites can fill up quickly during peak season, so it's a good idea to book your campsite well in advance. Additionally, research the park's rules and regulations, as well as any necessary permits or fees, to avoid any surprises upon arrival.
Pack wisely: Be prepared for changing weather conditions by packing appropriate clothing, including rain gear and layers for cooler evenings. Additionally, make sure to bring all necessary camping equipment, such as a tent, sleeping bags, cooking supplies, and a first aid kit.
Practice Leave No Trace principles: River Valley Wilderness Park is a pristine natural area that should be preserved for future generations to enjoy.
To minimize your impact on the environment, always pack out your trash, stay on designated trails, and avoid disturbing wildlife.
Be bear aware: Although rare, encounters with bears can occur in River Valley Wilderness Park. Educate yourself on bear safety practices, such as storing food and toiletries in bear-resistant containers and making noise while hiking to alert bears to your presence.
Conclusion
River Valley Wilderness Park is an exceptional destination for campers seeking a tranquil escape into Alberta's beautiful wilderness. With a variety of campsite options, recreational activities, and nearby attractions, there is something to suit every camper's preferences and interests. By planning ahead, packing wisely, and adhering to park regulations, you can create a memorable camping experience in this hidden gem of Alberta. So pack your bags, gather your friends and family, and embark on an unforgettable adventure at River Valley Wilderness Park.