Rocky Mountains Travel Guide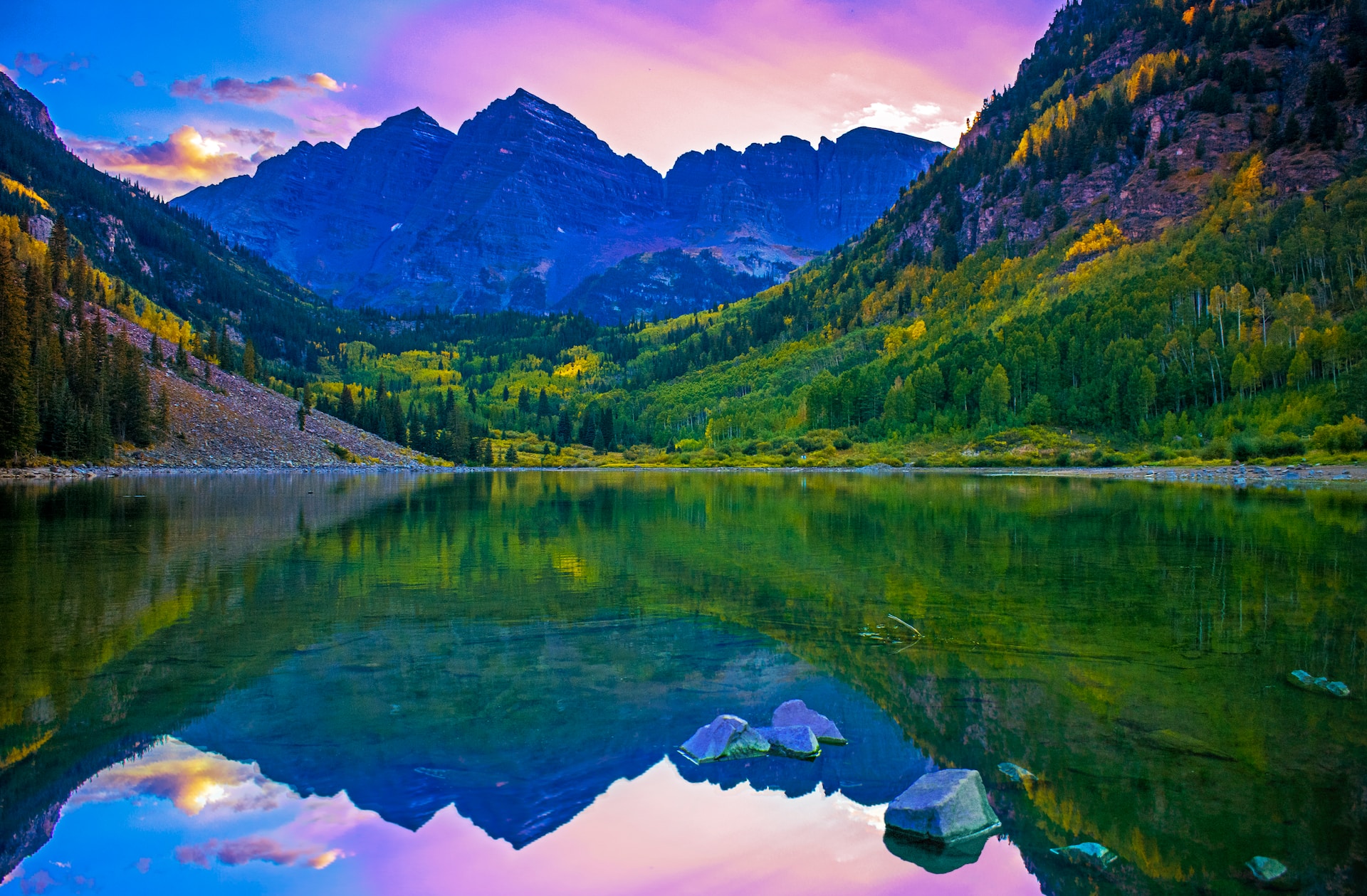 The Rocky Mountains, stretching from the northernmost part of British Columbia, in western Canada, down to New Mexico in the southwestern United States, provide a thrilling and memorable travel destination with a breath-taking display of natural beauty, unmatched outdoor activities, and rich history. This guide provides insights into a journey through the Rockies, laying emphasis on notable spots, travel tips, and activities that make the experience truly enchanting.
Overview
The Rockies form the largest mountain range in North America, a 3,000-mile long natural wonder filled with deep forests, alpine meadows, crystal-clear lakes, and abundant wildlife. In addition to its natural bounty, the Rockies also boast exciting towns and cities full of cultural vibrancy, culinary delights, and historical richness.
Getting There and Around
The best way to enjoy the Rockies is by driving. Denver International Airport in Colorado and Calgary International Airport in Canada are the two significant gateway airports. From there, renting a vehicle provides the flexibility to explore the mountain range's magnificence at your own pace.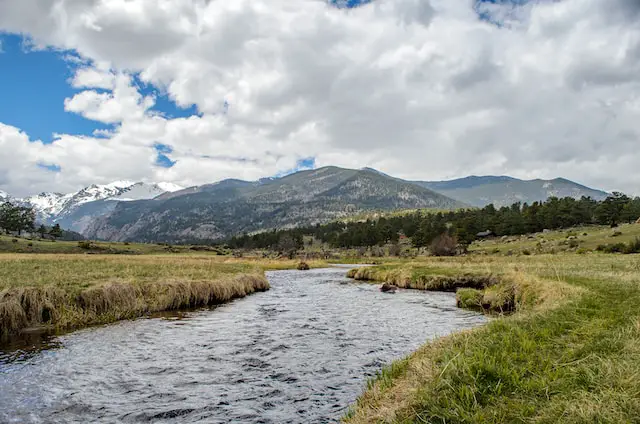 The Rocky Mountain region also features a well-maintained highway system, making it easy to get around. Route 93, known as the Icefields Parkway in Canada, is regarded as one of the most scenic drives in the world.
Places to Visit
Banff National Park, Alberta, Canada: Canada's first national park and a UNESCO World Heritage Site, Banff National Park, is a must-see. Explore Lake Louise, known for its turquoise waters and Victoria Glacier, hike the trail to the Banff Upper Hot Springs, and be sure to visit the small, picturesque town of Banff.
Jasper National Park, Alberta, Canada: Further north of Banff, Jasper National Park is home to the Columbia Icefield, one of the largest icefields south of the Arctic Circle, and Maligne Lake, famous for Spirit Island. The Jasper SkyTram will give you a bird's eye view of the stunning park.
Rocky Mountain National Park, Colorado, USA: Here, Trail Ridge Road is an unforgettable journey with panoramic views of the Rockies. Enjoy hiking, wildlife viewing, and the famous alpine Visitor Center.
Yellowstone National Park, Wyoming, USA: America's first national park, Yellowstone is known for its geothermal features, including the iconic Old Faithful Geyser, and is an excellent spot for wildlife viewing, with opportunities to see bears, wolves, and herds of bison and elk.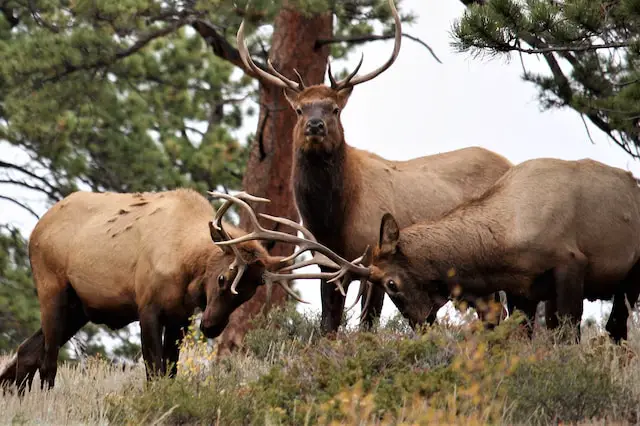 Activities
Hiking: The Rockies are a hiker's paradise with trails suiting all skill levels, from the easy Valley of the Five Lakes trail in Jasper National Park to the challenging Longs Peak in Rocky Mountain National Park.
Wildlife Viewing: From the comfort of your car or on a guided tour, you can spot a variety of wildlife such as elk, moose, bighorn sheep, black bears, and if you're lucky, the elusive grizzly bear.
Photography: The stunning landscapes, beautiful sunsets, and vivid wildlife make the Rockies a photographer's dream.
Skiing: With world-class resorts like Aspen and Vail in Colorado and Lake Louise in Canada, the Rockies offer unrivaled skiing experiences.
Accommodations
Options for lodging range from luxury resorts in towns like Banff and Aspen to campgrounds and rustic cabins in the heart of the parks. Book well in advance, particularly in the summer months, when parks and resorts are at their busiest.
Travel Tips
Safety: In wilderness areas, stay on designated trails to protect the ecosystem and your safety. Keep a safe distance from wildlife.
Weather: Weather can change rapidly in the mountains. Be prepared with layered clothing and check weather forecasts often.
Altitude: The high altitude can lead to sickness. Stay hydrated, take your time to acclimate, and avoid strenuous activities on your first day.
The Rockies captivate with their towering peaks, diverse wildlife, and endless activities. Whether you're an outdoor enthusiast or someone seeking tranquility amidst nature, this vast mountain range offers something for everyone. Embarking on this journey, be prepared to have your breath taken away and to return home with memories that will last a lifetime.
Food and Dining
When exploring the Rockies, a traveller must indulge in the regional culinary delights. In Colorado, try the game meat dishes like elk and bison, or fresh trout from the local rivers. As you journey through Canada, don't miss the chance to savor Alberta's world-class beef, locally sourced elk dishes, or a hearty Canadian poutine.
Towns like Aspen, Banff, Boulder, and Canmore boast excellent restaurants where you can taste local and international cuisines. Many of the local breweries and distilleries offer tours and tastings, a great way to sample the region's spirits and brews.
Festivals and Events
The Rockies are alive with vibrant events and festivals throughout the year. The Banff Mountain Film and Book Festival in November showcases stories of remote journeys and ground-breaking expeditions. In January, the annual Winter Carnival in Steamboat Springs, Colorado, offers a unique mix of alpine sports and cowboy culture. The Calgary Stampede, held every July, is an extravaganza of rodeos, concerts, and parades that shouldn't be missed.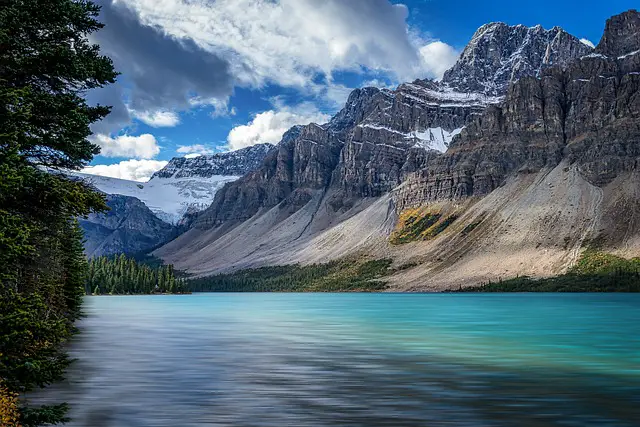 Off the Beaten Path
For those seeking solitude away from popular tourist sites, options abound in the Rockies. Visit the Ghost Town of St. Elmo in Colorado, where preserved wooden buildings whisper tales of the old west. For a peaceful hiking experience, head to the East Inlet Trail in Colorado's Rocky Mountain National Park. In Canada, visit the less frequented Kootenay National Park for stunning mountain vistas, diverse wildlife, and serene waterways.
Indigenous Culture
The Rockies are also the ancestral lands of various indigenous groups. In Canada, you can learn about the Stoney Nakoda, Blackfoot, and Tsuut'ina Nations at the Buffalo Nations Luxton Museum in Banff. In the United States, the Ute Indian Tribe, Cheyenne Nation, and others have a rich history and cultural presence. The Head-Smashed-In Buffalo Jump in Alberta and the Mesa Verde National Park in Colorado offer a glimpse into the indigenous history of these regions.
When to Visit
Each season in the Rockies offers a unique experience. Summers (June to August) are perfect for hiking, camping, and wildlife viewing. Fall (September to November) paints the forests in stunning hues of yellow, orange, and red, while winter (December to February) offers world-class skiing and snowboarding. Spring (March to May) is a beautiful time when the mountains slowly awaken from their winter slumber, and waterfalls gush with melting snow.
Conclusion
The Rocky Mountains offer a compelling blend of natural grandeur, adventure, relaxation, and cultural experiences. With careful planning, respect for nature, and an adventurous spirit, you can experience the enchantment that the Rockies have to offer. As the mountains' ancient wisdom whispers through the pine trees, and as you gaze at the stunning vistas, you will undoubtedly feel a profound connection to the natural world that stays with you long after you've left the Rockies behind.