Rome Itinerary Travel User Guide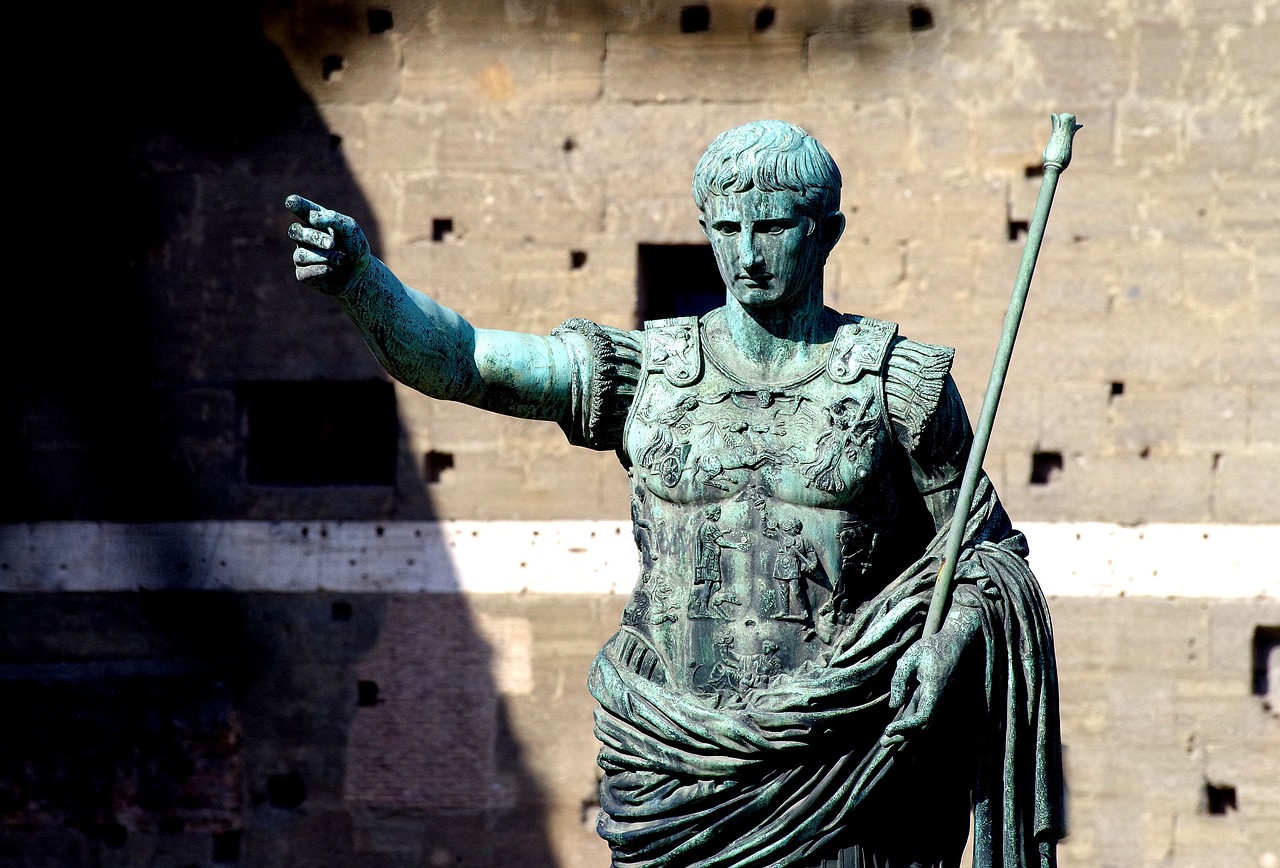 Rome, the Eternal City, is a treasure trove of history, art, and culture that continues to captivate visitors from around the world. With its ancient ruins, magnificent architecture, and delectable cuisine, Rome has something to offer for every traveler. This guide provides a detailed itinerary for exploring Rome's top attractions and hidden gems, along with practical tips for making the most of your visit.
Day 1: Ancient Rome and the Colosseum
Morning: Start your Roman adventure with a visit to the Colosseum, the city's most iconic symbol. As the largest amphitheater in the world, the Colosseum bears witness to Rome's glorious past as the capital of the Roman Empire. To avoid long lines, book your tickets in advance or opt for a guided tour.
After exploring the Colosseum, head to the nearby Roman Forum, the political, economic, and religious center of ancient Rome. Stroll among the ruins of temples, basilicas, and arches while imagining the hustle and bustle of daily life in the heart of the empire.
Lunch: Treat yourself to a well-deserved lunch break at one of the nearby eateries. For a delicious and affordable meal, try Li Rioni or Trattoria Luzzi.
Afternoon: Continue your exploration of ancient Rome with a visit to the Palatine Hill, where legend has it that Romulus founded the city in 753 BC. This area boasts impressive ruins, including the House of Augustus and the Flavian Palace. Take your time wandering through the site, enjoying panoramic views of the city.
Next, head to the Capitoline Hill, one of Rome's seven hills, and visit the Capitoline Museums, which house an impressive collection of ancient Roman artifacts, statues, and artworks. Don't miss the iconic bronze statue of the she-wolf nursing Romulus and Remus, the mythical founders of Rome.
Evening: After a long day of sightseeing, unwind with an aperitivo at one of the bars in the Monti district, a charming neighborhood known for its narrow streets, boutique shops, and lively atmosphere. Some popular spots for a drink include La Barrique, Ai Tre Scalini, and Fafiuché.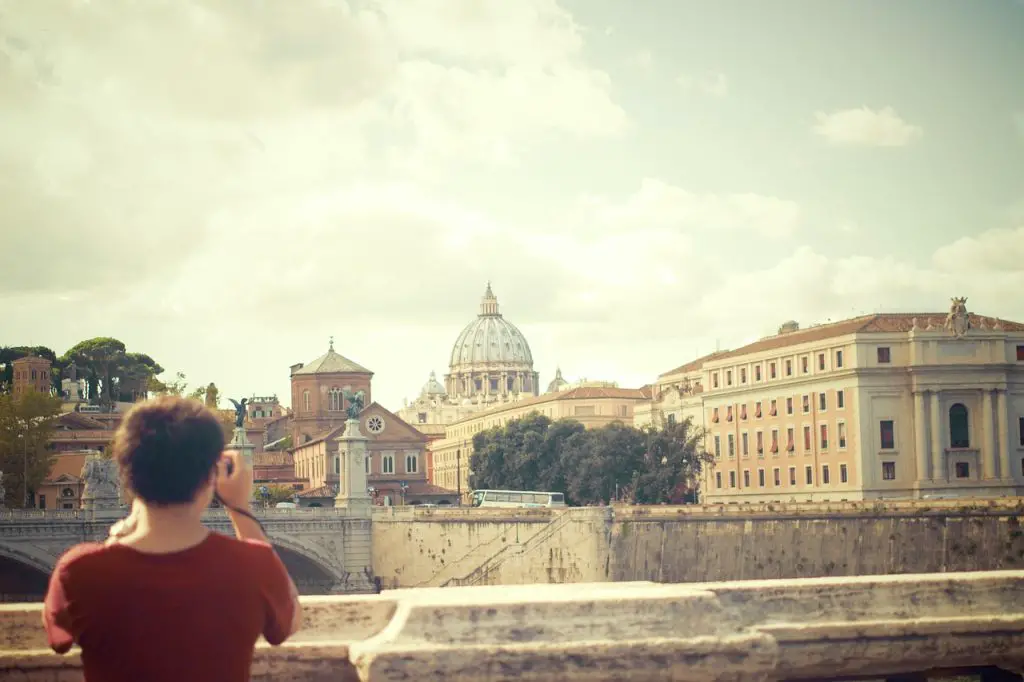 Day 2: Vatican City and Trastevere
Morning: Dedicate your second day in Rome to exploring Vatican City, the smallest independent state in the world and the seat of the Catholic Church. Begin your visit with a tour of the Vatican Museums, which house an extensive collection of art, including masterpieces by Michelangelo, Raphael, and Caravaggio. The highlight of your visit will undoubtedly be the Sistine Chapel, adorned with Michelangelo's breathtaking frescoes.
Lunch: For a quick and tasty lunch, head to Pizzarium Bonci or Via Della Fornaci for a slice of Roman-style pizza or a delicious panino.
Afternoon: After lunch, make your way to St. Peter's Basilica, the largest church in the world and an architectural masterpiece designed by renowned artists such as Bramante, Michelangelo, and Bernini. Climb the 551 steps to the top of the dome for a stunning view of Rome and Vatican City.
Once you've finished exploring Vatican City, cross the Tiber River and venture into the picturesque neighborhood of Trastevere. Wander the narrow, cobblestone streets, lined with colorful buildings, ivy-covered walls, and charming piazzas.
Evening: As the sun sets, Trastevere comes alive with a vibrant nightlife scene. This is the perfect place to experience authentic Roman cuisine at one of the many trattorias and osterias in the area. Some highly recommended spots include Da Enzo al 29, Trattoria Da Teo, and Osteria Le Mani in Pasta. After dinner, enjoy a leisurely stroll through the neighborhood or grab a drink at one of the local bars, such as Freni e Frizioni or Ma Che Siete Venuti a Fà.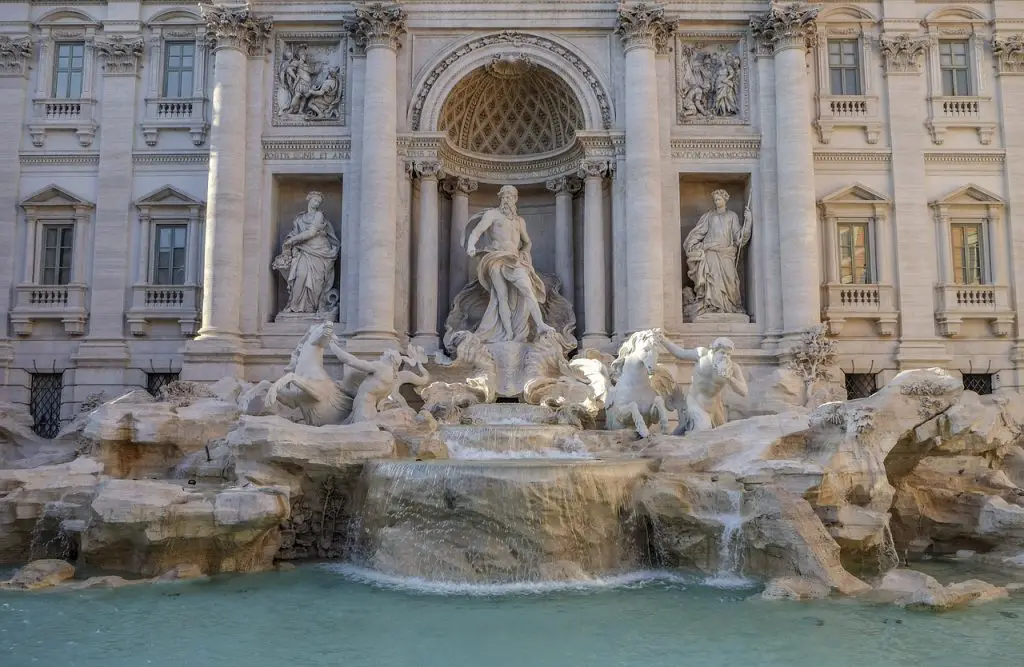 Day 3: Piazzas, Fountains, and the Pantheon
Morning: Begin your day with a visit to the Pantheon, an architectural marvel and one of the best-preserved ancient Roman buildings. Originally a temple dedicated to the Roman gods, the Pantheon now serves as a church and houses the tombs of several notable figures, including the artist Raphael.
Next, make your way to Piazza Navona, a bustling square adorned with stunning Baroque architecture, including the Fountain of the Four Rivers by Bernini and the Church of Sant'Agnese in Agone by Borromini. Take a moment to relax at one of the many cafes lining the square and soak up the atmosphere.
Lunch: For lunch, visit Roscioli Salumeria con Cucina or Osteria del Sostegno, both of which offer a range of traditional Italian dishes made with fresh, high-quality ingredients.
Afternoon: After lunch, head to the Trevi Fountain, Rome's most famous fountain and a symbol of Baroque art. Toss a coin into the fountain to ensure your return to Rome, as legend dictates. Continue your exploration of Rome's piazzas with a visit to the Spanish Steps, another iconic landmark. Climb the 135 steps to the top for a lovely view of the surrounding area, including the nearby Church of Trinità dei Monti.
Next, make your way to Piazza del Popolo, a large, oval-shaped square that once served as the northern entrance to Rome. Admire the Egyptian obelisk at the center of the square and the twin churches of Santa Maria in Montesanto and Santa Maria dei Miracoli.
Evening: For dinner, try one of the many restaurants near Piazza del Popolo, such as Dal Bolognese or La Buca di Ripetta. Afterward, enjoy a gelato at the famous Gelateria dei Gracchi or take a stroll along the nearby Via del Corso, one of Rome's main shopping streets.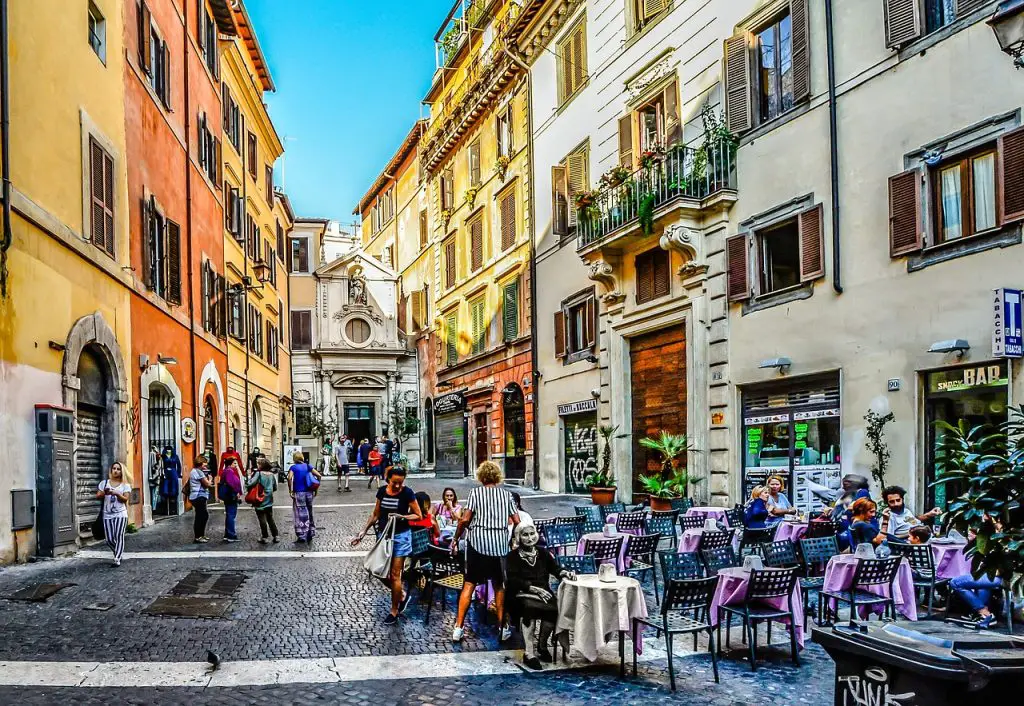 Day 4: Museums, Galleries, and Gardens
Morning: Begin your day with a visit to the Borghese Gallery, located within the beautiful Villa Borghese gardens. This impressive gallery features an extensive collection of art, including works by Bernini, Caravaggio, and Titian. Due to the gallery's popularity, it's essential to book your tickets in advance.
After exploring the gallery, take a leisurely walk through the Villa Borghese gardens, a sprawling, English-style park complete with fountains, statues, and a picturesque lake.
Lunch: For lunch, try the nearby Ristorante Pizzeria Casina Valadier or Pic Nic Caffè, both of which offer lovely views of the gardens and the city.
Afternoon: After lunch, make your way to the National Roman Museum, which consists of several sites, including the Baths of Diocletian, the Palazzo Massimo alle Terme, and the Palazzo Altemps. These museums showcase an extensive collection of ancient Roman artifacts, sculptures, frescoes, and mosaics.
Evening: Conclude your Rome itinerary with a farewell dinner at one of the city's fine dining establishments, such as La Pergola or Imàgo, both of which offer stunning views of the city skyline. Alternatively, for a more casual experience, try Trattoria Da Lucia or Trattoria Vecchia Roma, where you can savor traditional Roman dishes in a cozy, relaxed atmosphere.
Practical Tips for Visiting Rome
Transportation: Rome's public transportation system includes buses, trams, and the metro. A Roma Pass or a transportation card (BIT, BIG, BTI, or CIS) can be purchased for unlimited travel on public transportation during a specified time frame.
Wear comfortable shoes: Rome's cobblestone streets can be challenging to navigate, so make sure to wear comfortable, sturdy shoes to prevent discomfort while sightseeing.
Beware of pickpockets: As with any popular tourist destination, pickpockets can be an issue in crowded areas. Keep your belongings secure and remain vigilant, especially in busy locations such as the metro or popular tourist sites.
Dress appropriately for religious sites: When visiting churches and religious sites, remember to dress modestly, covering your shoulders and knees.
Learn a few Italian phrases: While many Romans speak English, learning a few basic Italian phrases can be helpful and appreciated by locals.
Conclusion
This four-day itinerary offers a comprehensive introduction to the Eternal City's most famous attractions, neighborhoods, and hidden gems. From ancient ruins and iconic landmarks to world-class museums and galleries, Rome promises an unforgettable experience for all travelers. To make the most of your trip, plan ahead, stay flexible, and immerse yourself in the city's rich history, vibrant culture, and delicious cuisine. Buon viaggio!