Sacramento Travel Guide for Digital Nomads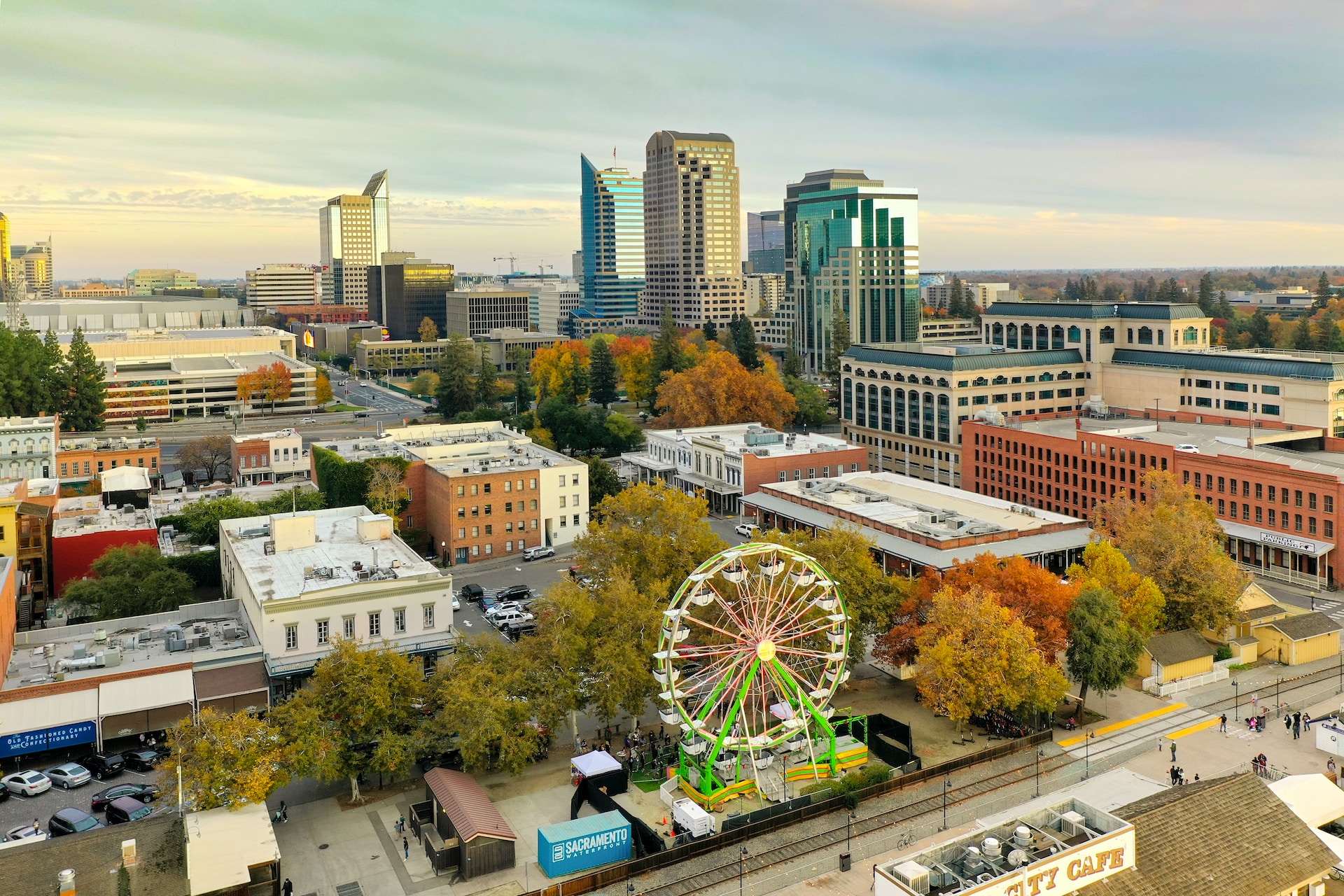 In the digital age, the rise of remote work has led to the emergence of a new breed of travelers: digital nomads. These individuals blend work and wanderlust, searching for destinations that offer both cultural richness and the amenities necessary for their digital ventures. Sacramento, California's vibrant capital, emerges as a hidden gem for such travelers. This guide will navigate digital nomads through Sacramento, ensuring they get the best of work and leisure.
Co-working Spaces: Where Productivity Meets Networking
The Urban Hive: Located in the heart of Sacramento, this co-working space offers a blend of open desks, private offices, and meeting rooms. With its eclectic decor and community-driven events, it's a hub for creativity and collaboration.
Capsity: Offering a serene environment, Capsity is a community-centric workspace with a garden patio, making it perfect for those outdoor brainstorming sessions. They also host workshops and events tailored for the entrepreneurial community.
Outlet Coworking: Modern aesthetics combined with ergonomic design make Outlet Coworking a preferred choice. It offers a variety of seating options and a cafe for that much-needed caffeine fix.
Connectivity: Staying Online
Sacramento boasts robust internet infrastructure. Most cafes, restaurants, and public spaces offer free Wi-Fi. For nomads requiring high-speed connectivity, opting for local SIM cards from carriers like AT&T or Verizon is advisable. The city's public transportation system also offers Wi-Fi on select routes.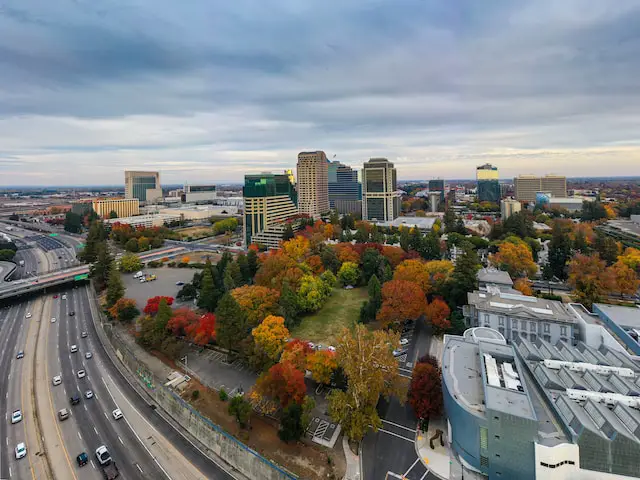 Accommodation: Live Like a Local
Extended Stay Hotels: Brands like Residence Inn offer extended stay options, complete with work desks and kitchenettes.
Airbnb: Sacramento's Airbnb market is bustling, offering a range of options from downtown apartments to quaint suburban homes.
Hostels: Hostel options like HI Sacramento Hostel offer affordable stays with shared workspaces.
Cafes: Sip and Surf
Temple Coffee Roasters: With multiple locations in the city, Temple not only offers artisanal coffee but also high-speed internet, making it a favorite among digital nomads.
Old Soul Co.: Nestled in the historic alleyways of Sacramento, this cafe provides a cozy ambiance, delicious pastries, and reliable internet.
Tiferet Coffee House: A quiet haven for work with a selection of organic coffees and teas.
Leisure and Downtime
American River Parkway: After a hard day's work, unwind with a stroll, bike ride, or kayak expedition along this scenic route.
Second Saturday Art Walk: Dive into Sacramento's local art scene with this monthly event that showcases galleries, street performances, and culinary delights.
Downtown & Midtown: Explore local boutiques, eateries, and breweries in these vibrant neighborhoods.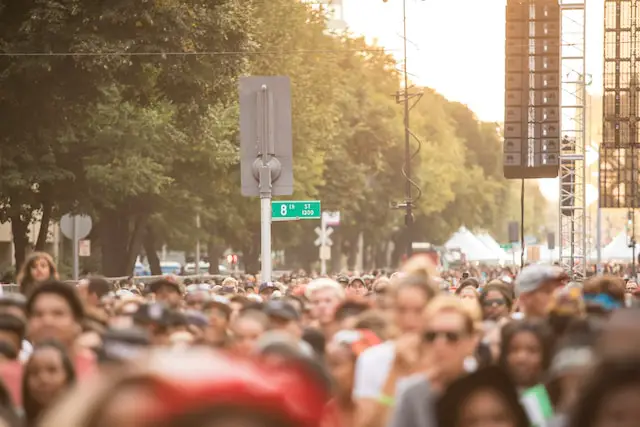 Networking and Community Events
Meetup.com: Sacramento's digital community is active on Meetup, with groups tailored to tech, entrepreneurship, and remote work.
Innovation & Tech Events: Keep an eye on events at Sacramento State University and local tech hubs for workshops, hackathons, and networking events.
Transportation: Navigating the City
Sacramento Regional Transit (SacRT): Offering bus and light rail services, SacRT is an affordable way to traverse the city.
Biking: Sacramento is bike-friendly with dedicated lanes and bike-sharing options like JUMP by Uber.
Ridesharing: Uber and Lyft operate extensively in Sacramento, offering convenient travel options.
Health and Fitness
Pipeworks Climbing and Fitness: Beyond traditional gym equipment, Pipeworks offers rock climbing and yoga sessions.
Anytime Fitness: For those with erratic schedules, this 24/7 gym offers flexibility.
Local Yoga Studios: Sacramento has a thriving yoga community with studios like The Yoga Seed Collective offering a range of classes.
Local SIM Cards and Mobile Plans
For uninterrupted connectivity, carriers like T-Mobile, Verizon, and AT&T offer prepaid and monthly plans. They provide good coverage in and around Sacramento.
Local Cuisine and Nightlife
Don't miss out on the farm-to-fork cuisine that Sacramento is renowned for. From upscale restaurants to food trucks, the city offers a culinary journey. For nightlife, areas like Lavender Heights and the Downtown district offer an array of bars, clubs, and live music venues.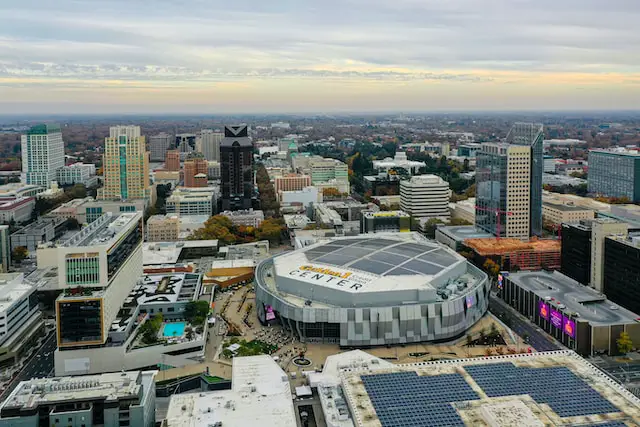 Sacramento, with its mix of urban amenities and small-town charm, is an ideal destination for digital nomads. Whether you're a tech entrepreneur, a freelance writer, or a remote-working professional, Sacramento offers the perfect backdrop. Its seamless blend of workspaces, connectivity, leisure activities, and a warm community makes it a digital nomad's haven in the heart of California. As you dive into your work against the backdrop of the American River or the historical edifices, you'll realize that Sacramento offers not just a place to work, but a fulfilling lifestyle.
Historical Exploration for Inspirational Breaks
Digital nomads often find inspiration in exploring local culture and history, and Sacramento has plenty to offer in that realm.
Old Sacramento Waterfront: Step back in time by visiting this 28-acre National Historic Landmark District. Its wooden boardwalks, historic buildings, museums, and the riverfront offer a refreshing and educational break.
California State Capitol Museum: Understand the political and historical significance of the state by visiting this neoclassical gem. The surrounding Capitol Park, with its well-maintained gardens, statues, and memorials, provides a peaceful respite.
Sutter's Fort State Historic Park: Discover Sacramento's origins by exploring this well-preserved early California settlement.
Green Spaces for Outdoor Working Sessions
With its pleasant Mediterranean climate, Sacramento has numerous parks and outdoor spaces where nomads can work while soaking in some natural beauty.
McKinley Park: Famous for its rose garden, this park is perfect for those who enjoy working amidst vibrant flora.
Land Park: A spacious urban oasis, it offers quiet spots ideal for focused work, with the occasional break for a stroll or a visit to the Sacramento Zoo located within.
Shopping and Local Markets
Every digital nomad needs a break, and shopping can be a great way to unwind.
Midtown's Farmer Market: Beyond sourcing fresh produce, this is a place to understand local agriculture, meet artisans, and find handcrafted goods.
Downtown Commons (DOCO): A modern shopping and entertainment district, it's perfect for picking up essentials, indulging in retail therapy, or enjoying a meal.
Safety and Healthcare
Safety and access to healthcare are paramount for anyone, especially those far from home.
Safety: Sacramento, like any urban area, has its safe and less safe zones. While it's generally safe, especially in busy and well-lit areas, it's always wise to exercise regular precautions.
Healthcare: Sacramento boasts top-notch healthcare facilities. UC Davis Medical Center and Sutter Medical Center are renowned establishments offering comprehensive medical care.
Weekend Getaways and Day Trips
Sacramento's location is ideal for those looking to explore Northern California during their downtime.
Napa Valley: Just an hour's drive away, this world-famous wine-producing region offers scenic beauty and delectable wine tasting experiences.
Lake Tahoe: About two hours away, it's a haven for nature lovers, offering pristine waters, hiking trails, and skiing options in winters.
San Francisco: Roughly a 90-minute drive, the iconic city of San Francisco offers coastal beauty, iconic landmarks, and a bustling urban experience.
Sacramento, often overshadowed by its Californian counterparts, holds its own as a thriving, modern city steeped in history. For the digital nomad, it presents a balance of work and leisure, modernity and tradition. Its burgeoning tech and entrepreneurial community, combined with its cultural richness, makes it a compelling destination for those looking to work, explore, and live life on their terms. Whether you're seeking a short-term sojourn or considering a longer stay, Sacramento extends a warm, golden welcome.