Samoa Travel Guide on a Budget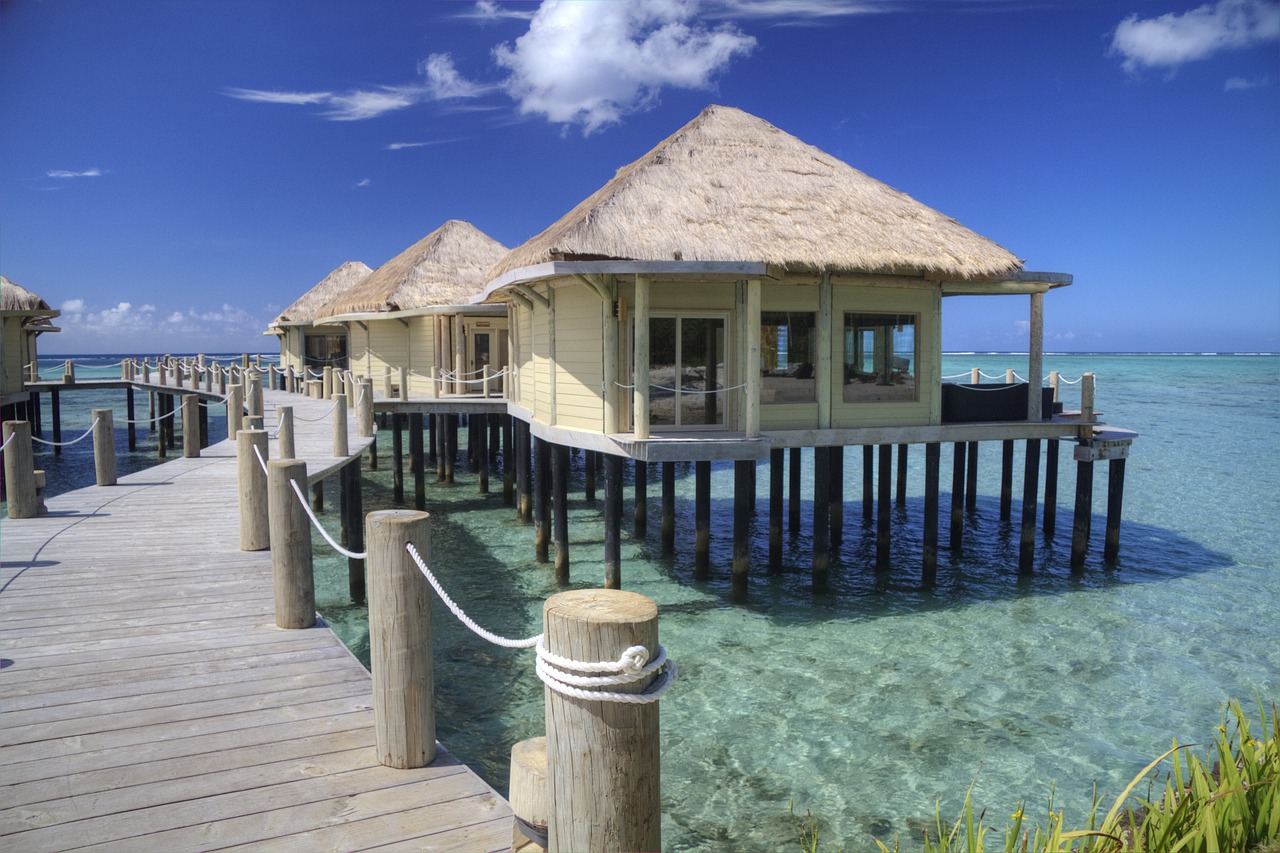 The stunning island nation of Samoa, located in the South Pacific, offers visitors a tropical paradise with pristine beaches, lush rainforests, and a rich cultural heritage. Traveling to Samoa on a budget is entirely possible with careful planning and resourcefulness. In this 2,000-word guide, we'll share tips and recommendations for an affordable Samoan adventure.
Getting There and Around

Airfare: To find the best deals on flights to Samoa, consider traveling during the off-peak season, which typically runs from November to May. Booking your flight several months in advance and comparing prices on various booking websites can help you secure the best deal.
Transportation: Samoa's public transportation system primarily consists of buses and taxis. Buses are an affordable and authentic way to get around the islands, although schedules can be irregular. Taxis can be more expensive but offer the convenience of door-to-door service. For more freedom and flexibility, consider renting a car or scooter from a local rental agency.
Accommodation

Beach Fales: Fales are traditional Samoan open-sided huts located right on the beach. These budget-friendly accommodations often include a simple bed, mosquito net, and shared bathroom facilities. Some popular beach fales in Samoa include Taufua Beach Fales, Litia Sini Beach Fales, and Namua Island Beach Fales.
Guesthouses: Guesthouses are another budget-friendly option, offering private rooms with shared or ensuite bathrooms. Staying in a guesthouse allows you to experience Samoan hospitality firsthand. Some recommended guesthouses include Dave Parker's Eco Lodge, Lynn's Getaway, and Amau Apartments.
Hostels: While hostels are less common in Samoa, they can be found in the capital city of Apia. Hostels offer dormitory-style rooms and shared facilities, making them a budget-friendly option for solo travelers. Check out Tatiana's Motel, Samoan Outrigger Hotel, or Roko's Place for affordable hostel accommodations.
Food and Dining

Markets: Visiting local markets is a great way to save money on food while experiencing authentic Samoan cuisine. The Fugalei Fresh Produce Market in Apia offers a variety of fruits, vegetables, and cooked meals at affordable prices.
Roadside Stalls: Throughout Samoa, you'll find roadside stalls selling fresh fruit, coconut juice, and hot food, such as barbequed fish or chicken. These stalls provide an inexpensive and delicious way to sample local flavors.
Local Eateries: To save on dining expenses, eat where the locals eat. Look for small, family-run restaurants or eateries offering traditional Samoan dishes like oka (raw fish salad), palusami (taro leaves with coconut cream), and fa'ausi (caramelized bananas with coconut cream). Portions are often large, so consider sharing a meal with a travel companion.
Self-Catering: If your accommodation offers cooking facilities, take advantage of the opportunity to prepare your meals. Shop at local markets or grocery stores for fresh produce and ingredients to create simple, budget-friendly dishes.
Sightseeing and Attractions

Natural Wonders: Samoa is blessed with an abundance of natural beauty, much of which can be enjoyed for free or at a low cost. Visit the stunning beaches of Lalomanu, explore the lush rainforests of O Le Pupu-Pue National Park, or swim in the crystal-clear waters of the To Sua Ocean Trench.
Cultural Experiences: Immerse yourself in Samoan culture by attending a fiafia night, a traditional celebration featuring singing, dancing, and fire knife performances. While some resorts charge a fee for their fiafia nights, you can often find more affordable and authentic experiences in local villages. Inquire at your accommodation or with locals for recommendations on where to attend a fiafia night.
Village Visits: To truly understand Samoan culture, consider visiting a local village. Many villages welcome visitors for a small fee, allowing you to observe daily life, participate in traditional activities, and learn about the fa'a Samoa (Samoan way of life). Be sure to dress modestly and follow local customs when visiting villages.
Historical Sites: Samoa is home to several historical sites that can be visited for free or a small fee. Explore the ancient ruins of Pulemelei Mound, the largest prehistoric structure in Polynesia, or visit the Robert Louis Stevenson Museum in Apia, the former home of the famous author.
Church Services: Attending a Sunday church service is a unique way to experience Samoan culture and witness the importance of religion in daily life. Church services are free to attend but be prepared to dress modestly and cover your shoulders and knees.
Beaches and Water Activities

Beaches: Samoa's pristine beaches are free to enjoy and perfect for sunbathing, swimming, and snorkeling. Some of the most beautiful beaches include Lalomanu Beach, Lefaga Beach, and Manase Beach. Be respectful of local customs and avoid sunbathing in revealing swimwear.
Snorkeling: Samoa boasts vibrant coral reefs teeming with marine life. Many beaches offer excellent snorkeling opportunities right from the shore. Rent snorkeling gear from your accommodation or a local dive shop for a budget-friendly underwater adventure.
Kayaking: Paddling around Samoa's tranquil lagoons and along its coastline is a relaxing and affordable way to explore the islands. Kayak rentals can be found at many beachside accommodations or through local tour operators.
Hiking and Outdoor Activities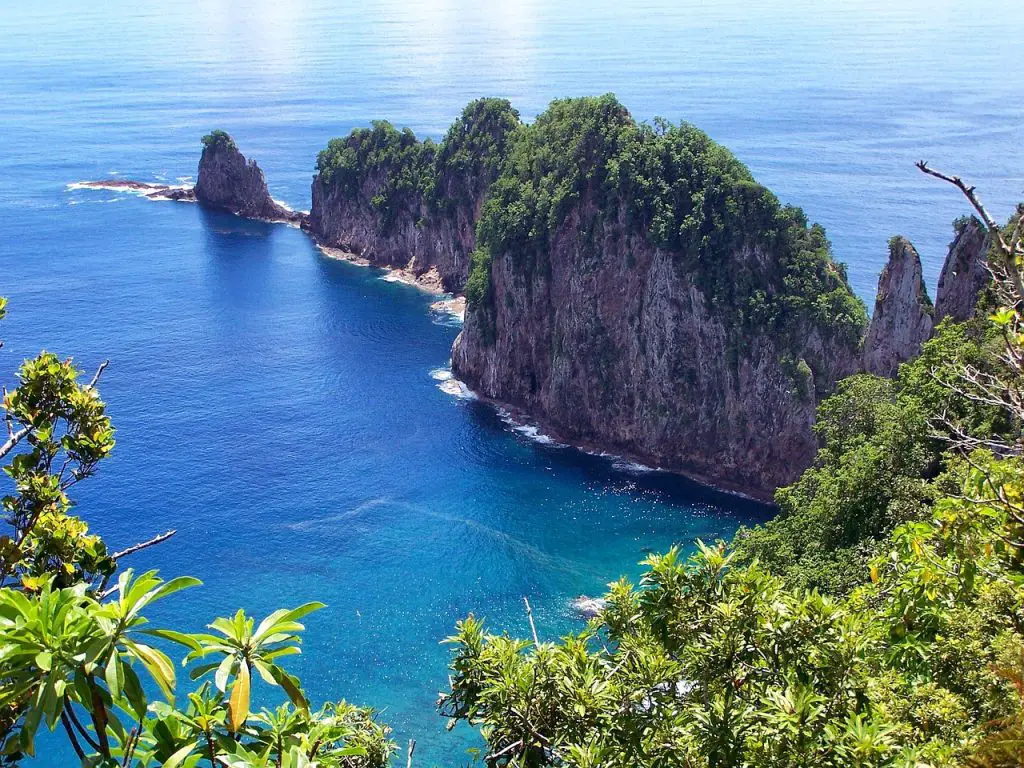 Hiking: Samoa offers numerous hiking opportunities for all skill levels, from leisurely walks to challenging treks. Popular hikes include the trail to Mount Alava, the Togitogiga Waterfall walk, and the coastal walk in O Le Pupu-Pue National Park. Always inform someone of your planned route and carry plenty of water and sunscreen.
Waterfalls: Samoa is home to several stunning waterfalls that can be accessed by short hikes or walks. Visit the Papapapaitai Falls, Afu Aau Waterfall, and Togitogiga Waterfall for a refreshing swim in a picturesque setting. Some waterfalls may require a small entrance fee.
Budget Travel Tips

Currency: The local currency is the Samoan Tala (WST). It's important to carry cash, as many smaller businesses and accommodations may not accept credit cards. Exchange money at banks or authorized exchange counters for the best rates.
Etiquette: When traveling in Samoa, it's important to respect local customs and traditions. Dress modestly, especially when visiting villages or attending church services. Be mindful of local etiquette, such as not pointing with your fingers, not standing while others are seated, and not walking in front of seated elders.
Travel Insurance: While budget travel is the goal, don't skimp on travel insurance. Ensure you have adequate coverage for medical expenses, trip cancellations, and lost or stolen belongings.
In conclusion, Samoa can be a budget-friendly destination for those willing to embrace the local culture, enjoy the natural beauty, and be resourceful in their travel arrangements. By following our Samoa Travel Guide on a Budget, you can experience the best of this enchanting island nation without breaking the bank.