Santiago de Querétaro Travel Guide for Digital Nomads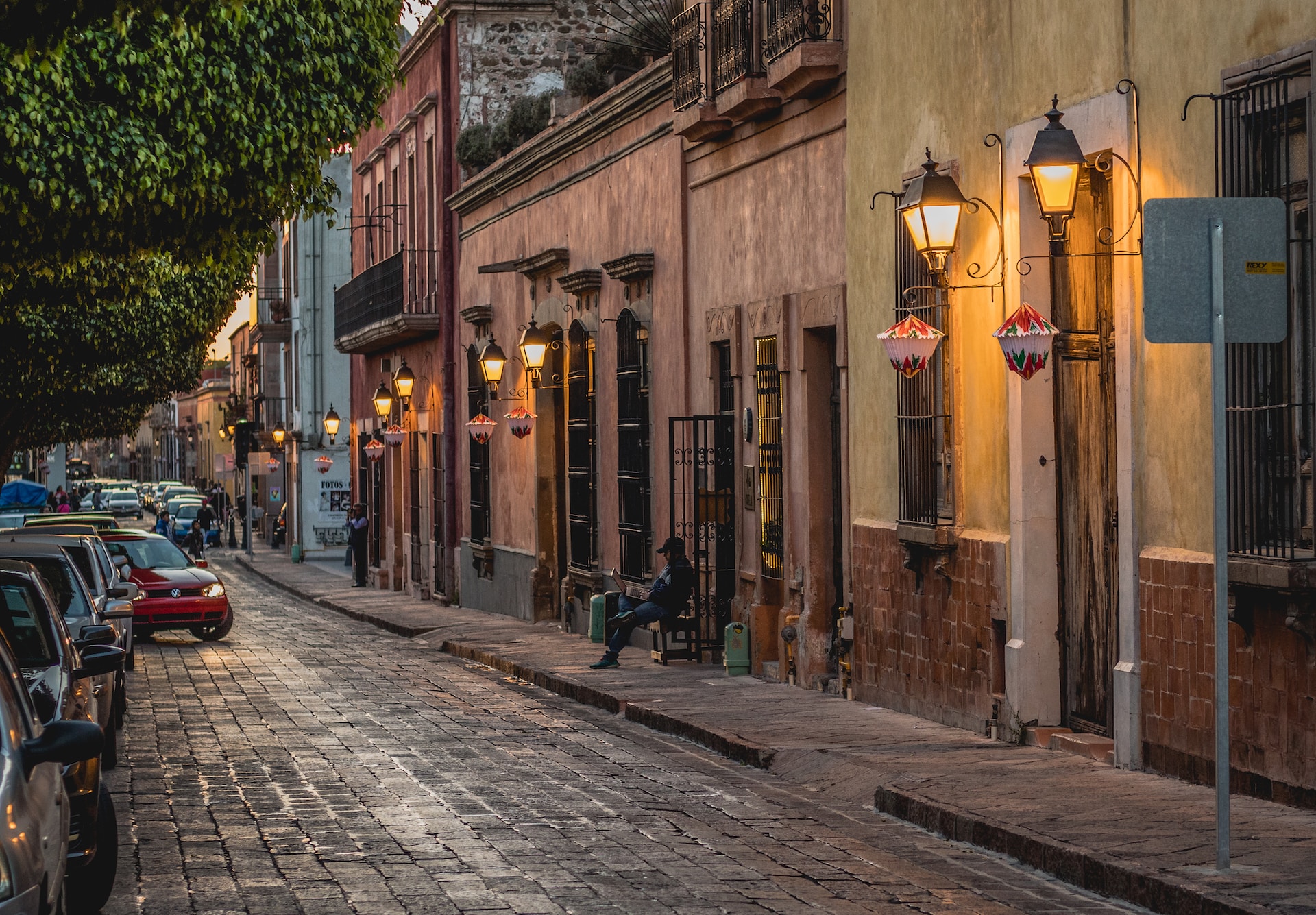 Tucked into the heartland of Mexico, Santiago de Querétaro, often simply called Querétaro, is a blend of colonial charm, modern amenities, and cultural vibrancy. Its rise as a hotspot for digital nomads is underpinned by its safety, affordability, and fast internet, coupled with its rich history and cultural allure. Here's a comprehensive guide for digital nomads considering Santiago de Querétaro as their next base.
Connectivity and Workspaces
a. Internet Speed: Querétaro boasts reliable and fast internet, with many cafes and coworking spaces offering speeds upwards of 50 Mbps. Such connectivity makes video calls, online meetings, and large data transfers smooth.
b. Coworking Spaces: The city is dotted with various coworking spaces catering to different needs. Some popular options include 'Workósfera', 'Nexos Coworking', and 'Impulso Cowork'. These spaces offer not just Wi-Fi but also meeting rooms, event spaces, and networking opportunities.
c. Cafes: For those who prefer a relaxed setting, numerous cafes with strong Wi-Fi and a great ambiance exist. 'Café Breton' and 'La Vieja Varsovia' are favorites among the digital nomad community.
Cost of Living
a. Accommodation: Querétaro has a wide range of accommodations, from budget hostels to luxury apartments. A decent one-bedroom apartment in the city center will cost around $400-$600 per month.
b. Food: Mexican cuisine is not only delicious but also affordable. A meal at a mid-range restaurant can cost between $6-$10. Street food, a must-try, is even more pocket-friendly.
c. Transportation: Public buses are the most economical option, with a single ride costing under $1. Taxis and ride-sharing services like Uber are also available and reasonably priced.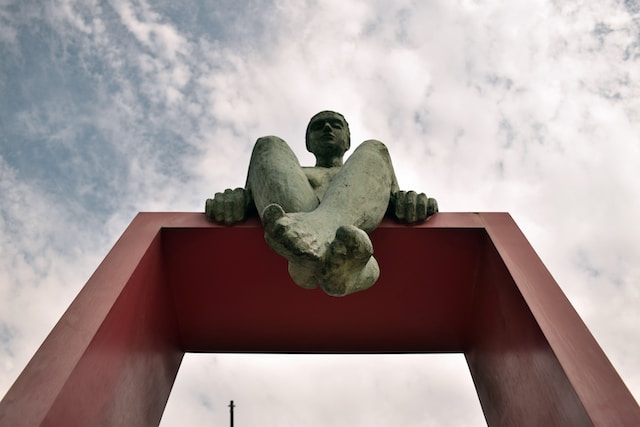 Safety
Querétaro enjoys the reputation of being one of Mexico's safest cities. Like any urban setting, it's advisable to maintain general safety measures, like not flaunting valuables or wandering in poorly lit areas late at night.
Cultural and Recreational Activities
a. Historic Center: A UNESCO World Heritage site, the city's historic center boasts a plethora of colonial buildings, ornate churches, and vibrant plazas. The aqueduct, with its 74 arches, is an iconic sight.
b. Museums: Museo Regional and the Museum of Art are must-visits, offering insights into the region's history and art scene.
c. Festivals: Querétaro comes alive during its festivals. The Festival of Santiago in July and the International Cervantino Baroque Festival are just two examples of the city's cultural richness.
d. Nearby Getaways: The Sierra Gorda biosphere reserve and the picturesque town of Bernal are just a short drive away.
Networking and Social Opportunities
a. Language Exchanges: Participate in local language exchange meetups, a perfect way to learn Spanish and meet both locals and fellow nomads.
b. Digital Nomad Groups: Several Facebook groups and online communities exist where digital nomads in Querétaro share tips, organize meetups, and support one another.
Climate
Querétaro has a temperate climate, with warm days and cooler nights. The average temperature ranges between 15°C to 25°C, making it comfortable year-round. Rainfall is concentrated in the summer months.
Local Etiquette and Tips
a. Respect Siesta Time: It's not unusual for businesses to close for a few hours in the early afternoon. This break, often between 2 pm to 4 pm, is a local tradition and should be respected.
b. Tipping: Leaving a tip of 10-15% is customary in restaurants. Even a small tip for services like bagging groceries is appreciated.
c. Learn Basic Spanish: While many people in Querétaro speak English, especially in the service industry, knowing basic Spanish can enrich your experience and smoothen day-to-day interactions.
Health and Fitness
The city offers a variety of gyms, yoga studios, and even dance classes. 'Epicentro' is a popular wellness center among expats. Numerous parks provide green spaces for jogging or leisurely walks.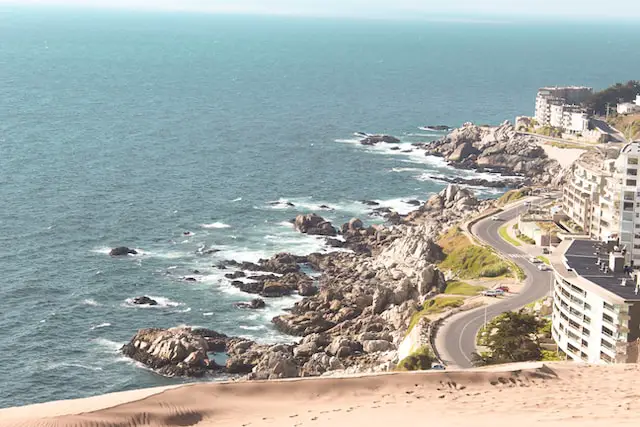 Santiago de Querétaro, with its ideal mix of modern facilities, cultural richness, and affordable living, is emerging as a sought-after destination for digital nomads. The city's welcoming atmosphere, coupled with its rich tapestry of history and modernity, provides an environment where work and leisure seamlessly blend. For digital nomads looking for a fresh location that offers both productivity and a high quality of life, Querétaro might just be the perfect pick.
Culinary Delights
a. Local Dishes: Beyond the universal favorites like tacos and quesadillas, Querétaro offers regional delicacies such as "enchiladas queretanas" and "nopales" (edible cacti). The local wine and cheese route is a gourmet's delight, providing an authentic taste of the region's culinary heritage.
b. Markets and Street Food: The local markets, like 'Mercado de la Cruz', present an opportunity to sample fresh produce and traditional dishes. The bustling street food scene should not be missed, offering affordable and flavorful options.
c. International Cuisine: Owing to its cosmopolitan nature, the city boasts a diverse range of international cuisines. Whether craving Italian, Asian, or Mediterranean, Querétaro has it covered.
Public Transport and Getting Around
a. Buses: A well-organized bus system makes moving around the city convenient. The routes cover almost all major attractions and residential areas.
b. Biking: With the city's push towards eco-friendly transport, bike lanes are becoming more common, and many areas are accessible by bicycle.
c. Car Rentals: For those keen on exploring beyond the city, car rentals are available at reasonable prices.
Education and Learning Opportunities
a. Language Schools: Several institutions offer Spanish courses tailored for foreigners. Schools such as 'Habla Ya' and 'Warren Hardy' are popular among digital nomads.
b. Workshops: From local pottery workshops to cooking classes, there's a wealth of hands-on learning experiences that allow immersion into the local culture.
Eco-conscious Living
Querétaro is increasingly leaning towards sustainable living. Numerous farmers' markets, organic cafes, and eco-shops like 'La Tiendita Verde' ensure that those pursuing a green lifestyle feel right at home.
Proximity to Other Attractions
Strategically located, Querétaro serves as a gateway to other destinations. The vibrant metropolis of Mexico City, the colonial charm of Guanajuato, and the thermal baths of San Miguel de Allende are all within a few hours' drive.
Local Support for Digital Nomads
The local government and business community recognize the value brought by the influx of digital nomads. As a result, initiatives like setting up public Wi-Fi zones, hosting tech and start-up events, and even offering special deals for long-term stays are on the rise.

Santiago de Querétaro effortlessly fuses the past and present, creating an ambiance that's both rejuvenating and productive. The seamless blend of its colonial roots with a forward-thinking approach makes it an ideal setting for the modern digital nomad. As more remote workers discover its charm, Querétaro is poised to become one of the top digital nomad havens in Latin America. If seeking a place that offers cultural depth, modern amenities, and an inviting community, then Santiago de Querétaro should undoubtedly be on every digital nomad's radar.