SeaWorld Orlando Itinerary: A User Guide for Memorable Adventures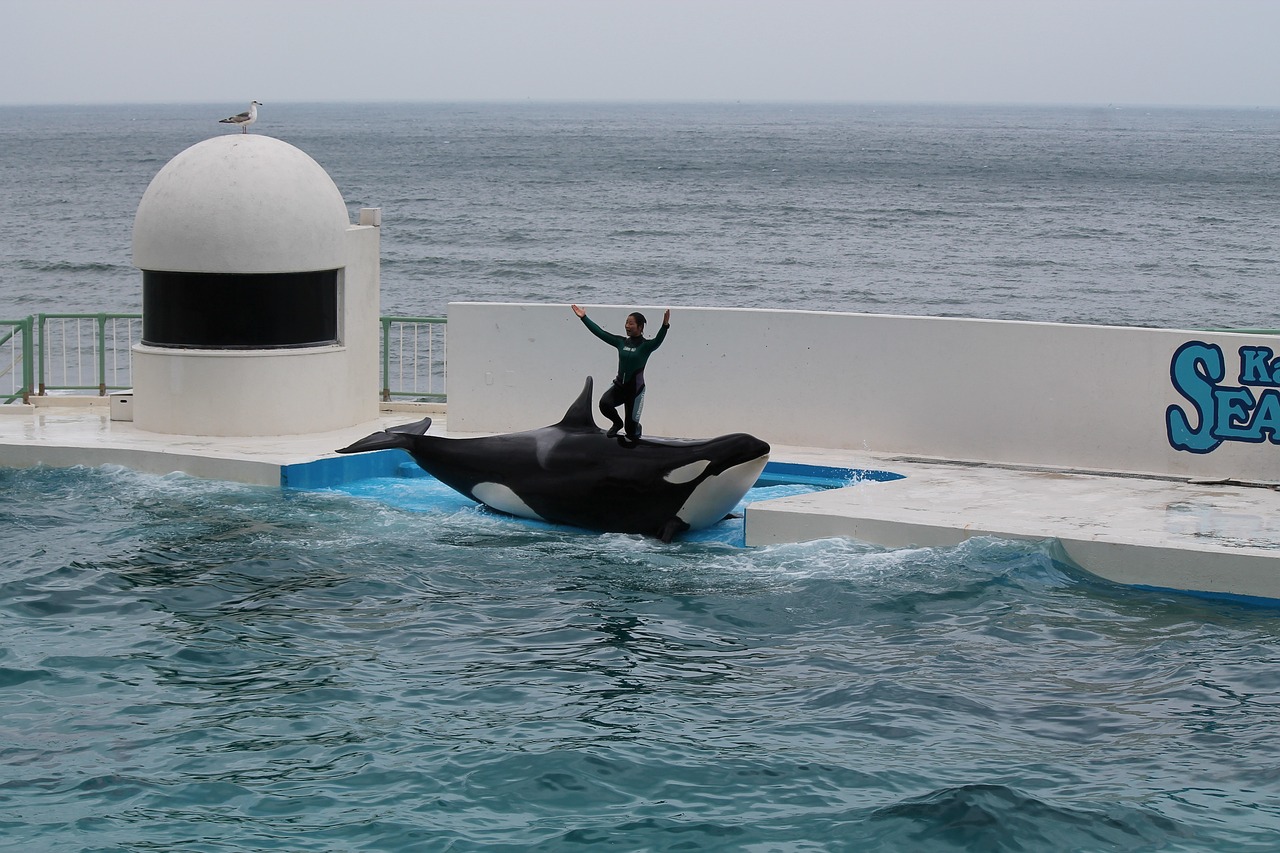 Welcome to our comprehensive SeaWorld Orlando itinerary guide, where we will explore the exciting world of marine life and adventure that awaits you at this iconic theme park. SeaWorld Orlando, located in the heart of Central Florida, offers a unique combination of exhilarating attractions, entertaining shows, and up-close encounters with marine animals. This guide will provide you with an overview of the park's most popular attractions, dining options, and essential tips to make your visit a memorable one. Let's dive in!
Planning Your Day at SeaWorld Orlando

Before you begin your journey, it is essential to plan your day at the park. With so much to see and do, proper planning will ensure you make the most of your visit. Here are some suggestions to help you start:
A. Purchase Tickets and Passes
Buying your tickets in advance saves you time and money. SeaWorld offers various ticket options, including single-day tickets, multi-day tickets, and annual passes. You can also find discounted tickets and bundles with other Orlando attractions. Visit the SeaWorld website or partner sites for the best deals.
B. Arrive Early
Arriving early is key to avoiding long lines and getting the most out of your day. Aim to be at the park at least 30 minutes before opening, especially during peak seasons like summer, spring break, and holidays.
C. Download the SeaWorld App
The SeaWorld app is a must-have for your visit. This handy tool provides wait times, show schedules, park maps, and allows you to create a personalized itinerary. You can also make dining reservations and access exclusive offers.
Must-See Attractions and Shows

SeaWorld Orlando is home to a variety of thrilling rides, live shows, and animal exhibits. The following are must-see attractions and shows during your visit:
A. Manta
This unique roller coaster mimics the experience of gliding through the ocean like a manta ray. With its face-down, headfirst riding position, you'll feel the thrill of diving and soaring through loops and turns.
B. Kraken Unleashed
As Orlando's only floorless roller coaster, Kraken Unleashed offers a thrilling experience. With seven inversions and a top speed of 65 mph, it's sure to get your adrenaline pumping.
C. Infinity Falls
Embark on a white-water rafting adventure on Infinity Falls, where you'll navigate through roaring rapids and plummet down a 40-foot drop – the world's tallest drop on a river raft ride.
D. One Ocean
This mesmerizing show features a majestic display of killer whales, showcasing their grace, power, and agility. One Ocean is an educational and entertaining experience that promotes conservation and stewardship of our oceans.
E. Dolphin Days
Get up close and personal with bottlenose dolphins in this interactive show. Dolphin Days combines entertaining antics with educational insights, teaching guests about the importance of marine life preservation.
F. TurtleTrek
Step into a unique 3D 360-degree dome theater and follow the journey of a sea turtle from hatchling to adulthood. TurtleTrek highlights the challenges sea turtles face and encourages guests to become everyday heroes by protecting the environment.
Animal Encounters and Exhibits

Aside from the rides and shows, SeaWorld Orlando offers numerous opportunities to interact with marine animals:
A. Antarctica: Empire of the Penguin
Embark on an icy adventure through the world of penguins, where you'll experience the harsh conditions these incredible creatures endure. After your journey, observe a colony of penguins up close in their chilly habitat.
B. Shark Encounter
Walk through a glass tunnel surrounded by sharks, stingrays, and exotic fish in this immersive underwater exhibit
C. Shark Encounter
Walk through a glass tunnel surrounded by sharks, stingrays, and exotic fish in this immersive underwater exhibit. Marvel at the grace and beauty of these predators as they glide past you, offering a truly unforgettable experience.
D. Pacific Point Preserve
Get up close and personal with California sea lions and harbor seals in this interactive exhibit. Watch their playful antics and even feed them during designated feeding times. Make sure to have your camera ready for some adorable photo opportunities.
E. Dolphin Cove
Visit Dolphin Cove for a chance to observe dolphins in their naturalistic habitat. Watch them swim, play, and interact with each other, and learn more about these intelligent creatures from SeaWorld's knowledgeable educators.
F. Manatee Rehabilitation Area
Discover the gentle giants of the sea at the Manatee Rehabilitation Area. Learn about the park's rescue and rehabilitation efforts for these endangered animals and observe them as they recover in a specially designed environment.
Dining Options

SeaWorld Orlando offers a wide variety of dining options to satisfy every taste bud. From quick bites to table-service restaurants, you'll find something to suit your preference:
A. Sharks Underwater Grill
Enjoy fine dining in an underwater-themed restaurant with a unique view of the Shark Encounter exhibit. The menu includes seafood, steak, and vegetarian options, all served in an unforgettable setting.
B. Waterway Grill
Indulge in a selection of international flavors at the Waterway Grill, offering dishes inspired by South and Central America. The restaurant also serves gluten-free, vegetarian, and vegan options.
C. Seafire Grill
Satisfy your cravings with a diverse menu of American favorites, including burgers, sandwiches, salads, and more at the Seafire Grill.
D. Mango Joe's
Experience a taste of the islands at Mango Joe's, where you can enjoy Caribbean-inspired cuisine like jerk chicken, tropical salads, and fruity cocktails.
Essential Tips for Your Visit

To make the most of your SeaWorld Orlando adventure, consider the following tips:
A. Prioritize Your Must-Dos
With so much to see and do, it's crucial to prioritize the attractions, shows, and experiences you don't want to miss.
B. Take Advantage of Quick Queue
Quick Queue is a paid add-on that allows you to skip the regular lines for popular attractions. It can save you time and help you experience more during your visit.
C. Stay Hydrated and Wear Sun Protection
Florida's heat can be intense. Stay hydrated by drinking plenty of water and protect yourself from the sun with sunscreen, hats, and sunglasses.
D. Check Show Times
Arrive early for the shows, as seating can fill up quickly, especially during peak seasons.
E. Consider a Guided Tour
Enhance your visit with a behind-the-scenes guided tour. These tours provide exclusive access to restricted areas, allowing you to learn more about the animals and SeaWorld's conservation efforts.
Conclusion
SeaWorld Orlando is a must-visit destination for anyone looking to experience thrilling attractions, captivating shows, and up-close encounters with marine life. With this user guide, you're well-equipped to plan and enjoy a memorable adventure at this iconic theme park. Immerse yourself in the wonders of the ocean and create lasting memories with family and friends at SeaWorld Orlando.