Seoul Itinerary Travel User Guide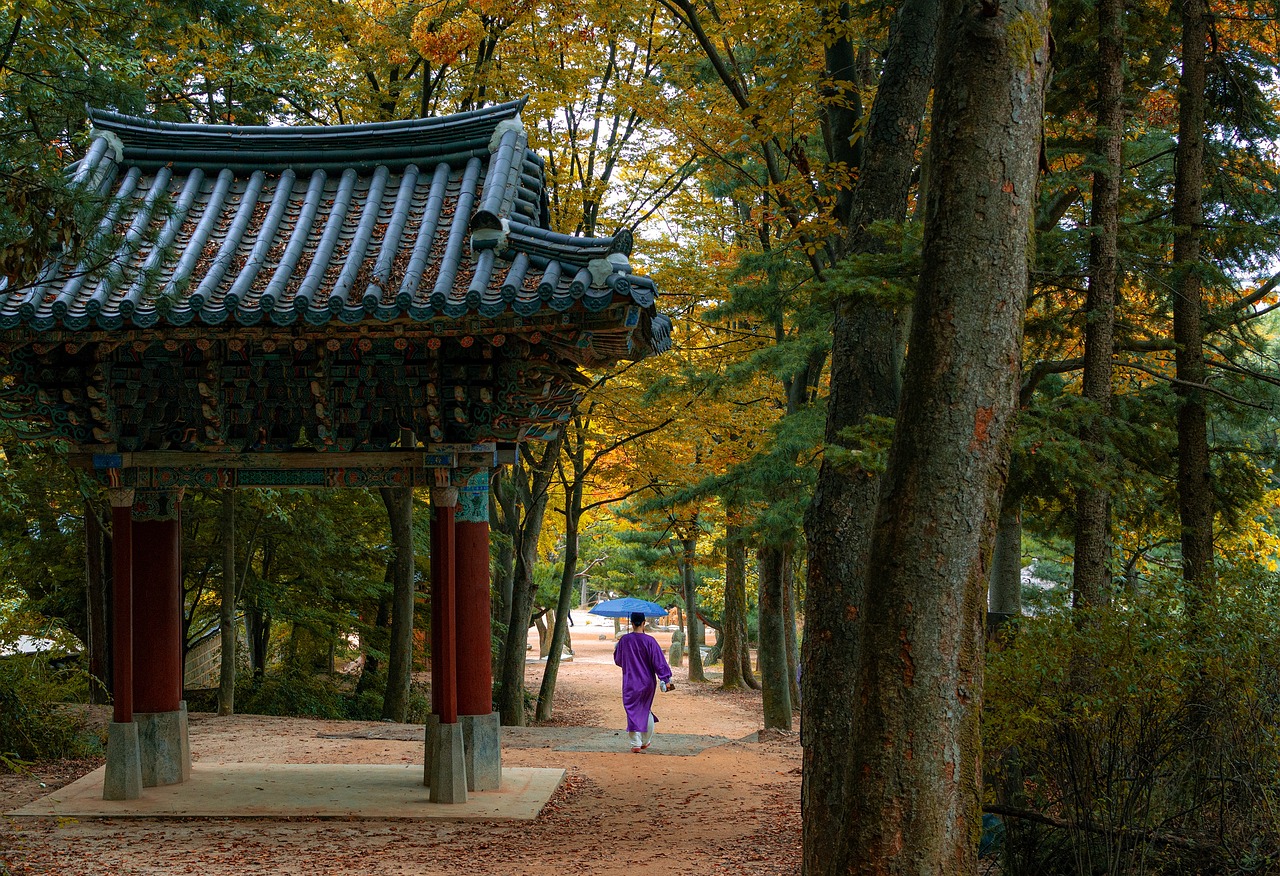 Seoul, the vibrant capital of South Korea, is a city that seamlessly blends ancient history with modern innovation. This bustling metropolis is a perfect destination for any traveler seeking a taste of traditional culture, contemporary art, delectable cuisine, and cutting-edge technology. In this comprehensive travel user guide, we'll explore a 5-day itinerary that will allow you to experience the best that Seoul has to offer.
Day 1: Arrival and Exploring Myeongdong
Morning: Arrival in Seoul

Upon arrival at Incheon International Airport (ICN), take the Airport Railroad Express (AREX) to Seoul Station, which takes approximately 45 minutes. From Seoul Station, transfer to your chosen accommodation in Myeongdong, a popular shopping district in the heart of the city.
Afternoon: Myeongdong Shopping and Street Food

Spend your afternoon exploring Myeongdong's bustling streets, which are lined with countless shops, restaurants, and street food vendors. This area is perfect for purchasing cosmetics, fashion items, and souvenirs. Be sure to sample some of the delicious street food options, such as tteokbokki (spicy rice cakes), hotteok (sweet pancakes), and odeng (fishcake skewers).
Evening: N Seoul Tower

Take a short bus ride or walk to the base of Namsan Mountain, where you'll find N Seoul Tower. Ride the Namsan cable car or hike up the mountain to reach the tower. The observatory at the top offers a stunning panoramic view of Seoul's skyline, particularly at night when the city is illuminated. Before returning to your accommodation, dine at a nearby Korean BBQ restaurant and try the famous samgyeopsal (grilled pork belly) or galbi (marinated beef short ribs).
Day 2: Palaces and Traditional Village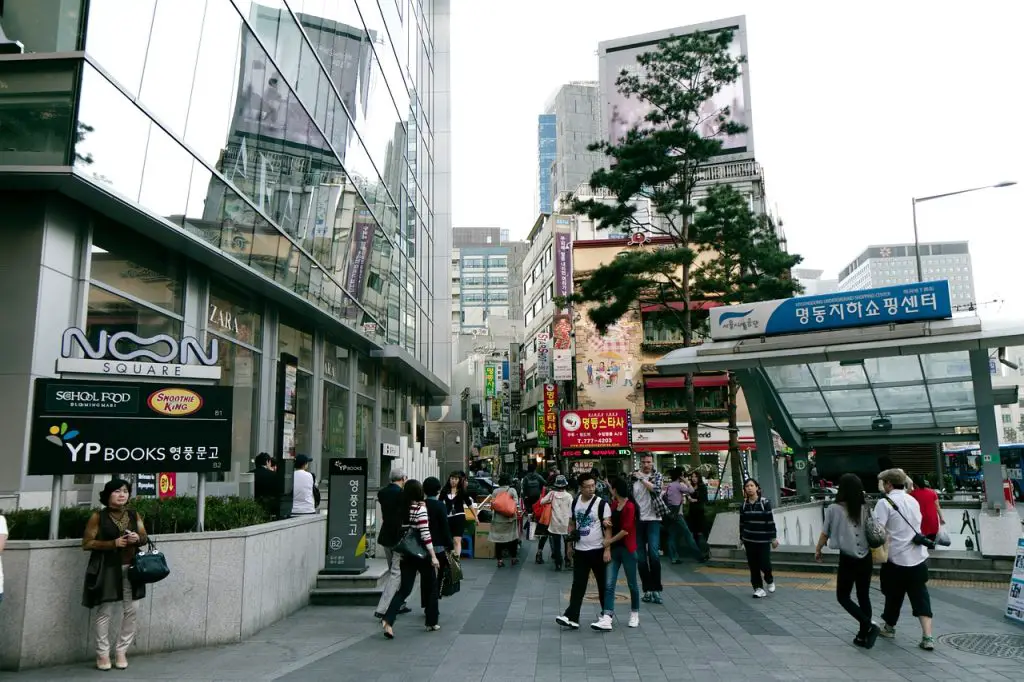 Morning: Gyeongbokgung Palace

Begin your day with a visit to Gyeongbokgung Palace, the largest and most impressive of the five grand palaces in Seoul. Constructed in 1395, Gyeongbokgung served as the main royal palace during the Joseon Dynasty. Be sure to catch the Changing of the Royal Guard Ceremony, which takes place at the palace's main gate three times daily.
Afternoon: Changdeokgung Palace and Huwon Secret Garden

Head to Changdeokgung Palace, a UNESCO World Heritage Site known for its beautiful architecture and well-preserved gardens. The palace's main attraction is Huwon Secret Garden, a 78-acre landscaped garden that features pavilions, ponds, and lush greenery. Guided tours are available, and advance reservations are recommended.
Evening: Bukchon Hanok Village and Insadong

Explore the historic Bukchon Hanok Village, where you can wander through narrow alleys lined with traditional Korean houses called hanok. Many of these hanok have been transformed into art galleries, teahouses, and cultural centers. Afterward, visit Insadong, a neighborhood known for its traditional crafts, antiques, and art galleries. Enjoy a traditional Korean dinner at one of the area's many restaurants before returning to your accommodation.
Day 3: Gangnam and COEX Mall
Morning: Gangnam District

Head south of the Han River to explore the upscale Gangnam District, made famous by the hit song "Gangnam Style." Begin by strolling through Garosu-gil, a tree-lined street filled with fashionable boutiques, cafes, and restaurants.
Afternoon: Bongeunsa Temple and COEX Mall

Visit Bongeunsa Temple, a serene Buddhist temple located in the heart of Gangnam.
After spending some time at Bongeunsa Temple, make your way to the nearby COEX Mall, one of the largest underground shopping centers in the world. COEX Mall offers a wide variety of shopping, dining, and entertainment options, including a large aquarium, movie theater, and the Starfield Library, an iconic public library with a stunning collection of books and magazines.
Evening: Gangnam Nightlife

Experience the vibrant nightlife of Gangnam by visiting one of the many bars, clubs, or lounges in the area. For a more relaxed evening, opt for a craft beer pub or a suljib (Korean-style pub) that serves delicious anju (Korean drinking snacks). If you're up for dancing, check out one of the famous clubs in the area, which often host international DJs and performers.
Day 4: DMZ Tour and Hongdae
Morning: DMZ Tour

Take a guided tour of the Demilitarized Zone (DMZ), the buffer zone between North and South Korea. This educational and eye-opening experience provides insight into the history and current status of the Korean Peninsula. Tours typically include stops at the Dora Observatory, the Third Infiltration Tunnel, and Dorasan Station. Be sure to book your tour in advance, as spots can fill up quickly.
Afternoon: Return to Seoul and Explore Hongdae

After returning from the DMZ tour, head to the lively neighborhood of Hongdae, known for its art scene, unique cafes, and youthful energy. Visit the Hongdae Free Market, where local artists and craftspeople sell handmade goods, or enjoy a coffee and dessert at one of the area's many themed cafes, such as the animal or board game cafes.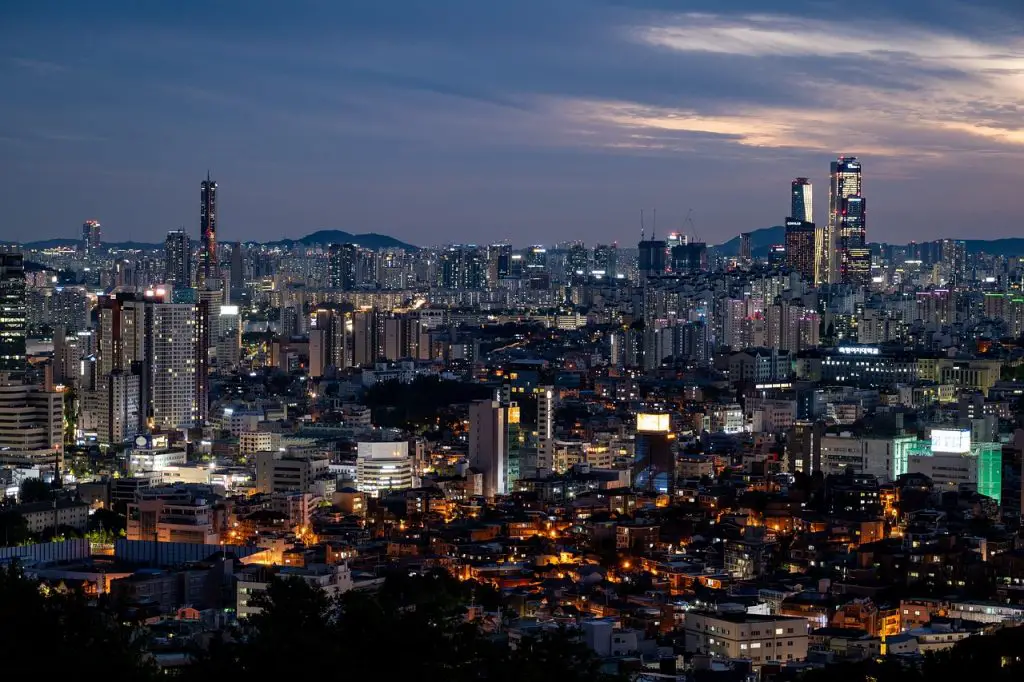 Evening: Hongdae Nightlife and Street Performances

Hongdae comes alive at night with a variety of street performances, live music venues, and clubs. Grab dinner at one of the numerous restaurants in the area, offering anything from Korean BBQ to international cuisine. Afterward, explore the streets and take in the performances by talented musicians, dancers, and artists. If you're up for a night of dancing and socializing, visit one of Hongdae's popular clubs or bars.
Day 5: Itaewon and Departure
Morning: Itaewon Shopping and Brunch

Spend your final morning in Seoul exploring Itaewon, a diverse and multicultural neighborhood known for its unique shopping and dining experiences. Browse through the various boutiques, antique shops, and international food stores lining the streets. Stop by one of the area's many brunch cafes for a leisurely meal before heading back to your accommodation to prepare for departure.
Afternoon: Departure

Check out of your accommodation and make your way back to Incheon International Airport via the AREX or alternative transportation. Allow ample time for potential traffic and security checks at the airport. As you bid farewell to Seoul, reflect on the unforgettable experiences and memories you've made during your stay in this vibrant city.
Conclusion
This 5-day Seoul itinerary offers a balanced and immersive experience of the city's most iconic sites, neighborhoods, and attractions. From historic palaces and traditional villages to modern shopping centers and lively nightlife, Seoul truly has something for everyone. With this travel user guide, you'll be well-prepared to make the most of your time in this captivating and diverse metropolis.