Shibuya City Travel Guide: Discover the Best Vacation Experiences and Trip Ideas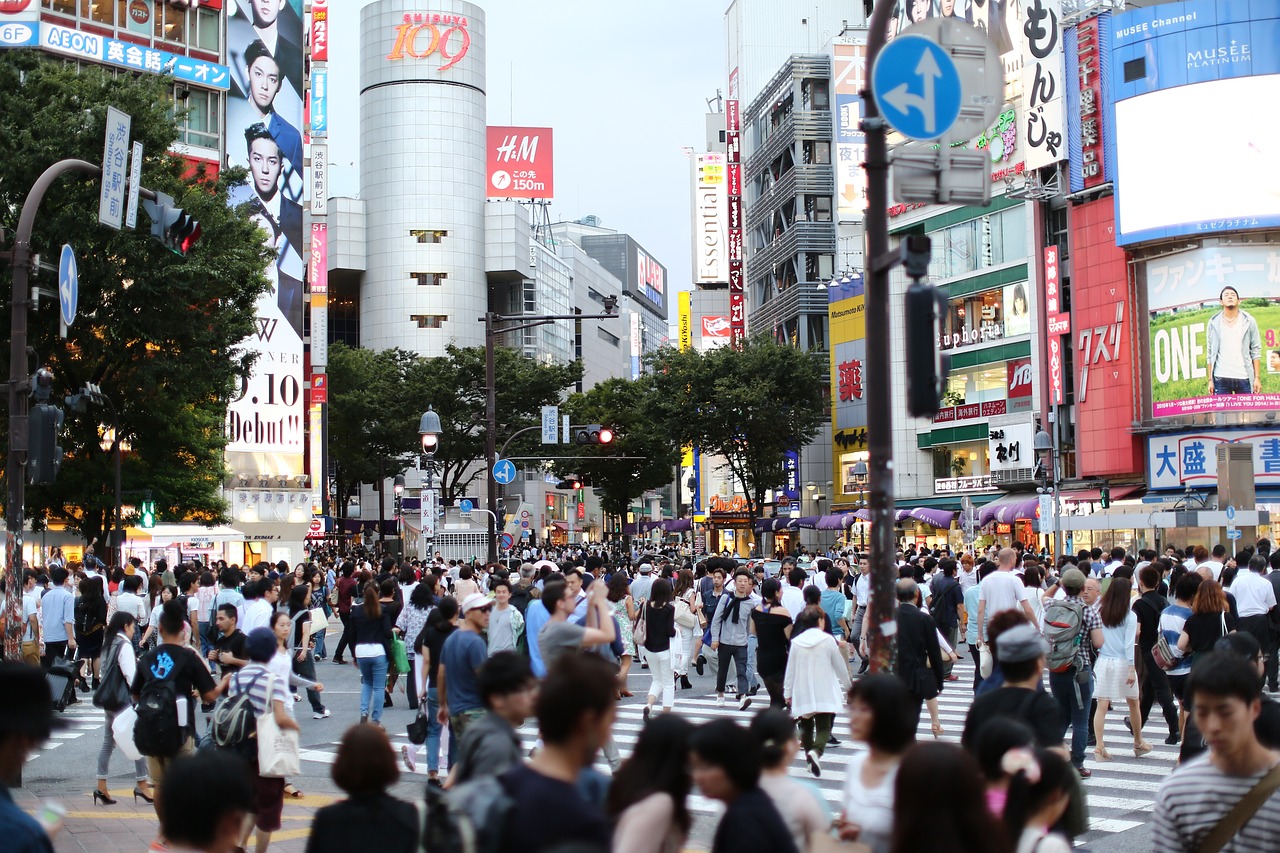 Welcome to the heart of Tokyo, where tradition meets innovation, and the pace of life embodies the dynamic spirit of Japan. Welcome to Shibuya! A travel experience in Shibuya is not merely a vacation; it's an immersion into a vibrant lifestyle and an exploration into the rich tapestry of Japanese culture.
Why Shibuya?
Famous for its bustling streets, towering buildings, endless shopping venues, and high-energy nightlife, Shibuya is a must-visit neighborhood when you find yourself in Tokyo. This is where the world's busiest pedestrian crossing, the Shibuya Scramble, pulsates with life. The area is a cocktail of urbanism and culture, where modern trends coexist with deeply rooted customs, and every street corner tells a unique story.
Iconic Experiences
The Shibuya Scramble Crossing
One cannot talk about Shibuya without mentioning the Shibuya Scramble Crossing. The intersection, famed for its mass pedestrian crossing, is truly a sight to behold. Once the traffic lights turn red, watch as hundreds of pedestrians surge forward from all directions. For a bird's eye view of this human spectacle, head to the Starbucks in the Tsutaya building.
Hachiko Statue
Just near the Shibuya Crossing, the bronze statue of the loyal dog Hachiko waits patiently. The statue stands as a testament to loyalty and has become a popular meeting spot. This is where Hachiko waited for his deceased owner every day for nearly ten years. The statue immortalizes this touching story and invites people worldwide to ponder the depths of loyalty and love.
Shopping Galore
Shibuya is Tokyo's shopping mecca, with everything from high-end fashion brands to quirky local boutiques. Check out Shibuya 109 for the latest trends in Japanese fashion or walk through Takeshita Street to get a taste of Tokyo's unique and vibrant youth culture.
Nightlife and Entertainment
Shibuya's nightlife is legendary. Dance the night away at one of the many nightclubs, like Womb or Sound Museum Vision. Alternatively, sample a wide array of Japanese whiskeys at a local Izakaya. For music enthusiasts, live venues like Shibuya O-East and Club Quattro host a wide variety of genres and often feature local talent.
Cultural Immersion
Meiji Shrine
Just a stone's throw away from the urban chaos is the serene Meiji Shrine, offering a refreshing cultural experience amidst a lush, verdant forest. As you walk through the massive Torii gates, you leave behind the bustling city's noise and step into a realm of tranquility and spiritual reverence.
Yoyogi Park
Adjacent to the Meiji Shrine, Yoyogi Park is an oasis of greenery. On weekends, the park comes alive with local musicians, artists, and dance groups. If you're lucky, you might catch a glimpse of the Harajuku girls and rockabillies in their vibrant outfits.
Shibuya Cultural Center Owada
For art lovers, the Shibuya Cultural Center Owada in the Shibuya Ward Office building offers galleries filled with contemporary art and often hosts various cultural events.
Culinary Delights
No visit to Shibuya would be complete without indulging in its culinary scene. Enjoy a hot bowl of ramen at Ichiran or sample the Tonkatsu at Maisen. Visit Uobei for a unique conveyor belt sushi experience or head to Niku Yokocho, a labyrinth of small izakayas, for a diverse range of Japanese dishes.
Convenient Travel
Shibuya is an integral part of Tokyo's efficient public transport system. The Shibuya Station, one of Tokyo's busiest, connects the city via multiple train and subway lines. Whether you're planning to explore other neighborhoods in Tokyo or hoping to venture outside the city, Shibuya serves as a convenient starting point.
The JR Yamanote Line circles around Tokyo, connecting Shibuya to major tourist hubs such as Shinjuku, Harajuku, and Ueno. The Ginza Subway Line and Hanzomon Subway Line, among others, offer easy access to a variety of destinations within the city. For destinations further afield, the Narita Express (N'EX) provides a direct connection to Narita Airport, while the Shinkansen (Bullet Train) service can whisk you away to other major cities in Japan.
In terms of local travel, the area is pedestrian-friendly, with many attractions within walking distance. Bike rentals are also available, while taxis and rideshares provide an alternative mode of transport.
Accommodations
The accommodation options in Shibuya are as diverse as its attractions. You can find everything from luxury hotels to budget-friendly hostels and capsule hotels. If you want to splurge, the Shibuya Excel Hotel Tokyu and Cerulean Tower Tokyu Hotel offer top-of-the-line amenities with stunning city views. Budget travelers can consider places like Wise Owl Hostels Shibuya or one of the many clean and efficient capsule hotels such as The Millennials Shibuya.
Seasons and Festivals
Shibuya is a year-round destination, each season offering its unique charm. Spring and autumn are particularly beautiful with cherry blossoms and vibrant fall colors, respectively.
Several festivals occur throughout the year. The Shibuya Halloween Street Party, although unofficial, draws massive crowds of costumed revelers every year. In November, the Shibuya Festival offers parades, street performances, and local food stalls.
Tips and Etiquettes
Japanese society values respect and good manners, and this extends to Shibuya as well. It's essential to follow local customs and etiquettes. Keep to the left when walking or standing on escalators. While the city might buzz with energy, it's considered impolite to be overly loud in public spaces.
The city is known for its cleanliness, so be sure to use public garbage bins or carry your trash with you until you can dispose of it properly. Most importantly, embrace the local culture and enjoy your time in this fascinating, energetic neighborhood.
Conclusion
Shibuya is more than just a city district in Tokyo; it is a lively ecosystem that embodies the old and the new, tradition and innovation. It is the heartbeat of Tokyo that pulses with energy, creativity, and the unwavering spirit of Japan. When you visit Shibuya, you do more than just sightsee; you live, breathe, and become a part of its vibrant tapestry. Be ready to create memories that last a lifetime. Welcome to Shibuya, the city that never sleeps!