Sicily Travel Guide on a Budget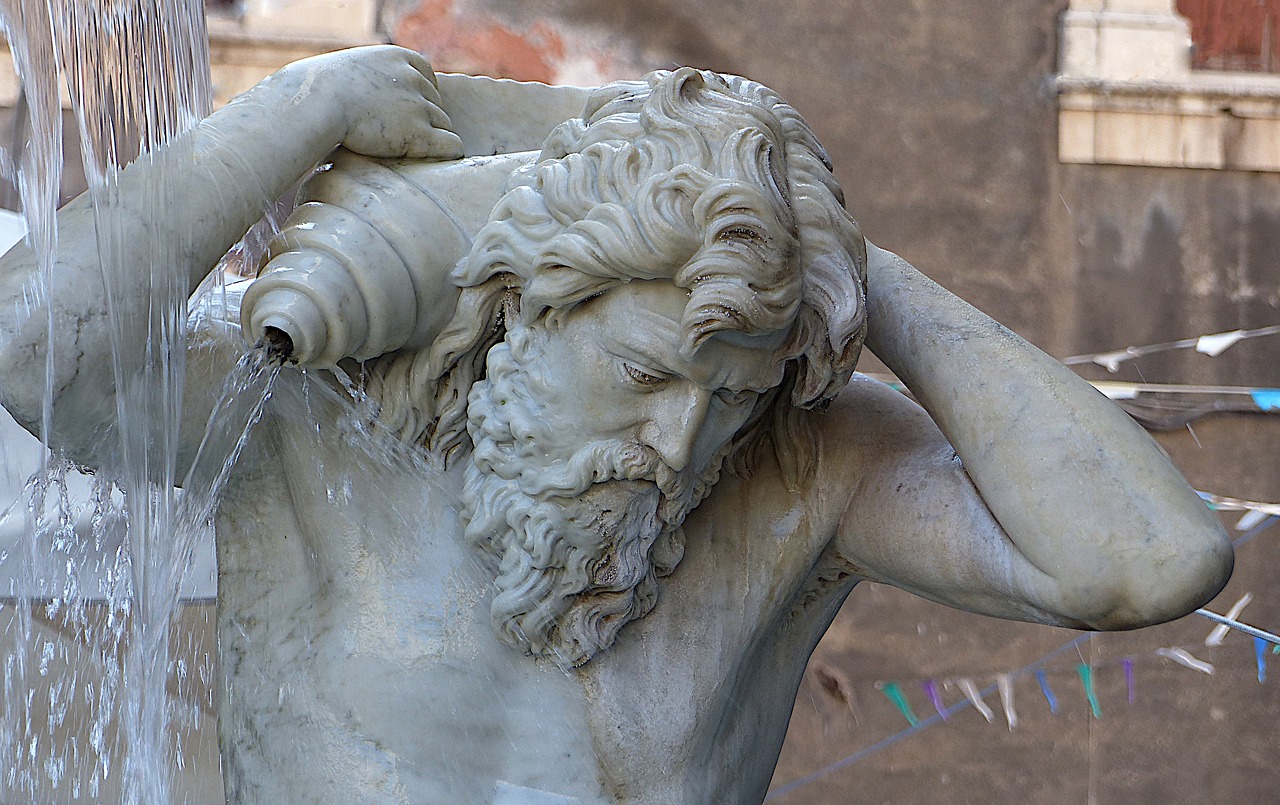 Sicily, the largest island in the Mediterranean, is a captivating destination rich in history, culture, and natural beauty. From ancient ruins and charming hilltop towns to pristine beaches and delectable cuisine, Sicily has something for every traveler. While it's easy to assume that visiting Sicily may be expensive, it's entirely possible to explore this enchanting island on a budget. This comprehensive guide will provide you with practical tips and suggestions to help you plan an affordable trip to Sicily.
Planning Your Trip

To make the most of your Sicilian adventure while sticking to a budget, consider these planning tips:
a. Travel during the off-peak or shoulder seasons: The high season in Sicily is from June to August. To avoid the crowds and take advantage of lower prices for flights and accommodations, consider visiting during the off-peak season (November to March) or the shoulder seasons (April, May, September, and October).
b. Choose your destinations wisely: Sicily has numerous towns, cities, and attractions to explore. Focus on a few key areas to save time and money on transportation. Some budget-friendly destinations include Palermo, Catania, Syracuse, Agrigento, and Taormina.
c. Book flights and accommodations early: To secure the best prices on flights and accommodations, book your trip as far in advance as possible. Keep an eye out for deals and be flexible with your travel dates.
d. Plan your activities: Research the attractions and experiences you want to enjoy in Sicily, and create a prioritized list. This will help you allocate your budget and time efficiently.
Getting to Sicily

There are several budget-friendly ways to reach Sicily from mainland Italy and other European destinations:
a. Low-cost flights: Many low-cost airlines, such as Ryanair, EasyJet, and Vueling, offer affordable flights from major European cities to airports in Palermo, Catania, and Trapani.
b. Ferries: If you're already in Italy, taking a ferry from mainland cities like Naples or Reggio Calabria can be a cost-effective way to reach Sicily. The ferry journey also provides an opportunity to enjoy the beautiful Mediterranean views.
c. Trains: Italy's extensive train network includes connections to Sicily via the Strait of Messina. While train travel may be slower than flying, it can be more affordable and allows you to enjoy the scenic Italian countryside.
Getting Around Sicily

Sicily has a well-developed public transportation system that allows for budget-friendly travel across the island:
a. Trains: Sicily's train network, operated by Trenitalia, connects most major cities and towns. Regional trains are slower but more affordable than the faster Intercity or Frecciabianca services.
b. Buses: Local and regional buses provide an inexpensive way to travel between cities and smaller towns. The main bus companies are Interbus, AST, and SAIS Autolinee. Buses can also be a convenient option for reaching popular tourist sites, such as the Valley of the Temples or Mount Etna.
c. Car rental: While public transportation is generally more affordable, renting a car can provide greater flexibility and access to more remote areas of Sicily. Look for deals on car rentals and consider sharing the cost with fellow travelers.
Accommodations

Sicily offers a variety of budget-friendly accommodation options:
a. Hostels: Hostels can be found in major cities like Palermo, Catania, and Syracuse. These facilities typically offer dormitory-style accommodations and shared facilities, making them an affordable option for budget travelers.
b. Guesthouses and B&Bs: Throughout Sicily, you'll find guesthouses and bed and breakfasts that provide a more personal and budget-friendly alternative to hotels. These accommodations often include private or shared facilities and may offer breakfast as part of the room rate.
c. Camping: If you're traveling during the warmer months, camping can be an affordable way to experience Sicily's natural beauty. Campsites are available near popular attractions and coastal areas. Be sure to check local regulations for wild camping.
d. Home-sharing platforms: Websites like Airbnb and Booking.com offer a range of budget-friendly accommodations, including private rooms, shared apartments, and entire homes. Booking in advance and being flexible with your dates can help you find the best deals.
Food and Dining

Sicilian cuisine is both delicious and budget-friendly, with plenty of options for affordable dining:
a. Street food and markets: Sicily is famous for its street food, such as arancini (rice balls), panelle (chickpea fritters), and cannoli (sweet pastry tubes filled with ricotta). Visit local markets or street vendors for a delicious, inexpensive meal.
b. Pizzerias and trattorias: For a sit-down meal, opt for local pizzerias or trattorias, where you can enjoy authentic Sicilian dishes at reasonable prices. Be sure to try local specialties, such as pasta alla Norma (pasta with eggplant, tomatoes, and ricotta) and caponata (eggplant stew).
c. Self-catering: If your accommodation has a kitchen or kitchenette, consider preparing some of your meals. Purchase fresh produce and ingredients from local markets to create your own Sicilian dishes.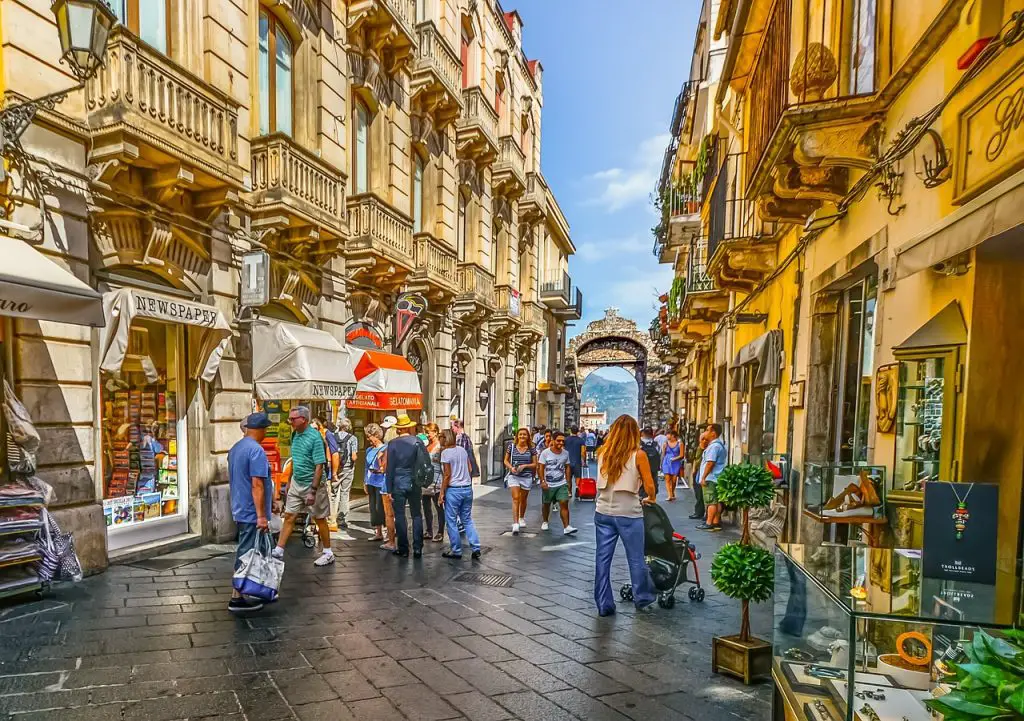 Activities and Attractions

Sicily offers an array of budget-friendly attractions and experiences:
a. Historical sites: Sicily is home to numerous ancient ruins and historical sites, such as the Valley of the Temples, the Greek Theatre in Taormina, and the Roman Villa del Casale. While some sites may require an entrance fee, others are free or offer discounted rates for students or seniors.
b. Beaches: Sicily's coastline boasts stunning beaches, many of which are free to access. Popular beach destinations include Cefalù, Mondello, and San Vito Lo Capo. Remember to bring your own snacks and drinks to save on beachside food costs.
c. Hiking and nature: Sicily's diverse landscape offers plenty of opportunities for hiking and nature exploration. Visit Mount Etna, Europe's highest and most active volcano, or explore the scenic Zingaro Nature Reserve. Many natural sites have free or low-cost entry fees.
d. Free attractions: Take advantage of free attractions and experiences, such as strolling through historic city centers, exploring local markets, or attending religious festivals and street parades.
Conclusion
With careful planning, smart choices, and a focus on affordable attractions and experiences, you can enjoy the beauty, history, and culture of Sicily without breaking the bank. By prioritizing your must-see destinations, being flexible with your travel dates, and embracing local cuisine, you'll create lasting memories of your Sicilian adventure. Buon viaggio!