Singapore Itinerary User Guide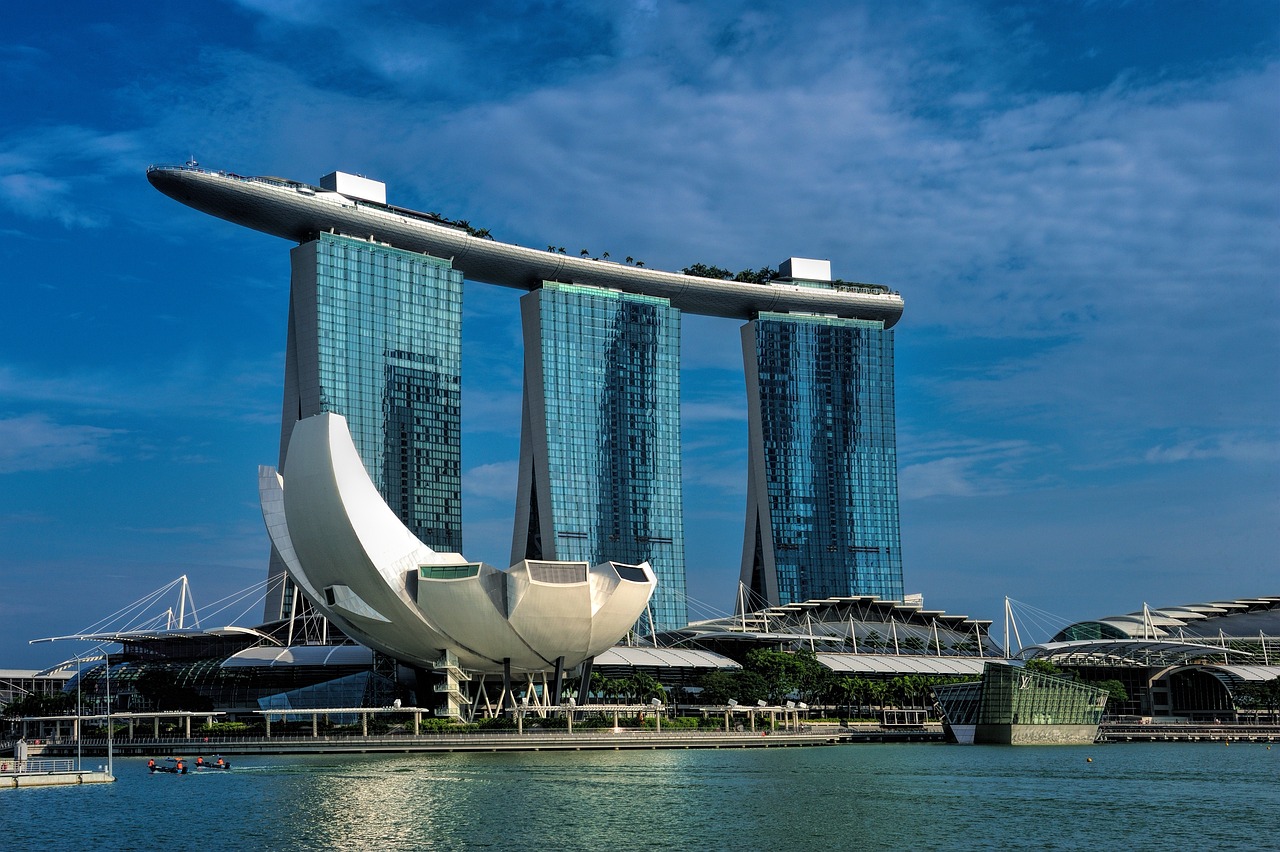 Singapore, a small island nation known for its modern architecture, cultural diversity, and thriving food scene, is an ideal destination for a week-long trip. This comprehensive guide will help you plan the ultimate 7-day itinerary, covering Singapore's must-see attractions, hidden gems, and insider tips to make the most of your visit.
Day 1: Arrival and Exploration of Marina Bay
1.1 Arrival in Singapore
Upon arriving at Singapore's Changi Airport, one of the world's top-rated airports, take some time to explore its numerous attractions, including the Jewel Changi, a stunning indoor garden with the world's tallest indoor waterfall.
1.2 Marina Bay Sands
Check into your hotel and make your way to Marina Bay, Singapore's iconic waterfront district. Begin your exploration with a visit to the Marina Bay Sands, a luxury hotel, and entertainment complex known for its distinctive architecture and rooftop Infinity Pool. Take in panoramic views of the city from the Sands SkyPark Observation Deck, which offers a stunning 360-degree perspective.
1.3 Gardens by the Bay
Adjacent to Marina Bay Sands, you'll find Gardens by the Bay, a massive urban park spanning 250 acres. Explore its various attractions, including the Flower Dome, Cloud Forest, and the Supertree Grove, where you can walk along the OCBC Skyway for an up-close view of the towering vertical gardens.
1.4 Spectra Light and Water Show
End your first day in Singapore by catching the Spectra Light and Water Show, a free nightly display at Marina Bay that combines dancing fountains, colorful lights, and visual projections.
Day 2: Culture and History in Chinatown and Little India
2.1 Chinatown Heritage Centre
Start your day by exploring Singapore's vibrant Chinatown, beginning with the Chinatown Heritage Centre. This interactive museum offers insight into the lives of early Chinese immigrants and the area's rich history.
2.2 Buddha Tooth Relic Temple
Next, visit the Buddha Tooth Relic Temple, a stunning Buddhist temple that houses a sacred relic believed to be the Buddha's tooth. The temple's intricate design and peaceful atmosphere make it a must-see.
2.3 Lunch at a Hawker Centre
For lunch, visit one of Chinatown's hawker centres, such as Maxwell Food Centre or Chinatown Complex Food Centre. These bustling food courts offer a wide variety of affordable and delicious local dishes, such as Hainanese chicken rice and laksa.
2.4 Little India
After lunch, head to Little India, another of Singapore's colorful cultural districts. Explore the area's vibrant streets, browse the shops along Serangoon Road, and visit the beautiful Sri Veeramakaliamman Temple.
2.5 Mustafa Centre
Before returning to your hotel, stop by the Mustafa Centre, a 24-hour shopping complex that offers everything from electronics and clothing to groceries and souvenirs, all at competitive prices.
Day 3: Sentosa Island Excursion
3.1 Sentosa Express
Spend your third day in Singapore exploring Sentosa Island, a popular resort destination with a variety of attractions for all ages. To reach the island, take the Sentosa Express monorail from VivoCity Mall.
3.2 Universal Studios Singapore
Begin your day at Universal Studios Singapore, a world-class theme park with exciting rides, attractions, and shows inspired by popular films and television series. Be sure to check out the park's seven themed zones, including Ancient Egypt, Hollywood, and Madagascar.
3.3 S.E.A. Aquarium
After a thrilling morning at Universal Studios, head to the S.E.A. Aquarium, one of the world's largest aquariums, home to over 100,000 marine animals across 800 species. Discover the various aquatic habitats, including the Open Ocean habitat, which features a massive viewing panel for an immersive underwater experience.
3.4 Adventure Cove Waterpark
Cool off from the Singapore heat with a visit to Adventure Cove Waterpark, where you can enjoy thrilling water slides, a lazy river, and a wave pool. For a unique experience, try snorkeling in the Rainbow Reef, where you'll encounter over 20,000 colorful fish.
3.5 Sentosa Beaches
Wind down your day on Sentosa Island by exploring its pristine beaches. Visit Palawan Beach, known for its family-friendly atmosphere and suspension bridge that connects to the southernmost point of continental Asia, or relax on the quieter Tanjong Beach.
3.6 Wings of Time
Conclude your day on Sentosa Island by catching the Wings of Time show, a mesmerizing outdoor night performance that combines music, water, and light effects to create a captivating experience by the sea.
Day 4: Shopping and Art on Orchard Road and Bras Basah
4.1 Orchard Road Shopping
Start your fourth day in Singapore with a shopping spree along Orchard Road, the city's premier shopping district. With a variety of malls, boutiques, and department stores, you'll find everything from luxury brands to local designers.
4.2 Lunch at Food Republic
Refuel with lunch at Food Republic, a stylish food court in the heart of Orchard Road, where you can sample a diverse range of Singaporean dishes in a comfortable setting.
4.3 National Museum of Singapore
After lunch, make your way to the Bras Basah district, known for its arts and cultural institutions. Begin with a visit to the National Museum of Singapore, which showcases the country's rich history and heritage through interactive exhibits and galleries.
4.4 Singapore Art Museum
Continue your cultural tour with a visit to the Singapore Art Museum, which houses a vast collection of contemporary art from Singapore and Southeast Asia. The museum regularly hosts special exhibitions, so be sure to check the schedule before your visit.
4.5 Evening at Clarke Quay
End your day with dinner and drinks at Clarke Quay, a lively riverside entertainment district featuring a variety of restaurants, bars, and clubs. Enjoy the picturesque waterfront views and take a leisurely stroll along the Singapore River.
Day 5: Nature and Wildlife at Singapore Zoo and Night Safari
5.1 Singapore Zoo
Spend your fifth day in Singapore exploring its world-renowned wildlife attractions. Begin with a visit to the Singapore Zoo, home to over 2,800 animals from 300 species. The zoo's immersive habitats, such as the Fragile Forest and the Great Rift Valley of Ethiopia, allow visitors to get up close and personal with the animals.
5.2 Lunch at Ah Meng Restaurant
Take a break for lunch at Ah Meng Restaurant, located within the Singapore Zoo, where you can enjoy local and international dishes in a relaxed, open-air setting.
5.3 River Safari
After lunch, embark on a River Safari, an exciting river-themed wildlife park that takes you on a journey through iconic rivers of the world, such as the Amazon, Nile, and Mekong. Don't miss the Giant Panda Forest, home to the park's beloved pandas, Kai Kai and Jia Jia.
5.4 Night Safari
As the sun sets, venture into the Night Safari, the world's first nocturnal wildlife park. Hop on a tram for a guided tour through the park's various habitats, where you'll encounter over 900 animals from 100 species. You can also explore walking trails, such as the Leopard Trail and the Wallaby Trail, for a more immersive experience.
Day 6: Kampong Glam, Arab Street, and Haji Lane
6.1 Kampong Glam
Begin your sixth day in Singapore by exploring the historic Kampong Glam neighborhood, known for its rich Malay and Arab heritage. Visit the Malay Heritage Centre to learn about the history and culture of the Malay community in Singapore.
6.2 Sultan Mosque
Next, marvel at the impressive Sultan Mosque, a key landmark in Kampong Glam. With its striking golden dome and ornate architecture, the mosque is a must-see attraction in the area.
6.3 Arab Street and Haji Lane
Stroll along Arab Street and Haji Lane, two vibrant streets lined with colorful shophouses, eclectic boutiques, and trendy cafes. These streets are perfect for picking up unique souvenirs, trying local delicacies, or simply taking in the lively atmosphere.
6.4 Lunch at Zam Zam
For lunch, try the famous murtabak at Zam Zam, a legendary Indian-Muslim restaurant located near Sultan Mosque. This delicious stuffed pancake is filled with spiced meat and vegetables, making it a satisfying midday meal.
6.5 Bugis Street Market
After lunch, make your way to the bustling Bugis Street Market, a popular shopping destination where you can find affordable clothing, accessories, and souvenirs. Bargain with vendors for the best deals and immerse yourself in the lively atmosphere of this shopping hotspot.
6.6 Esplanade – Theatres on the Bay
End your day with a visit to the Esplanade – Theatres on the Bay, an architectural marvel known for its distinctive "durian" shape. Enjoy a performance or simply take in the stunning views of Marina Bay from the rooftop terrace.
Day 7: East Coast Park and Departure
7.1 East Coast Park
On your final day in Singapore, head to the East Coast Park, a popular beachfront park stretching over 9 miles along the southeastern coast of the island. Rent a bicycle and explore the park's various attractions, such as the Bedok Jetty, the Xtreme SkatePark, and the Raintree Cove.
7.2 Lunch at East Coast Lagoon Food Village
Enjoy a leisurely lunch at the East Coast Lagoon Food Village, a hawker centre located within the park. Sample local favorites like satay, barbecued seafood, and rojak while enjoying views of the beach.
7.3 Relaxing at the Beach
Spend your final afternoon in Singapore relaxing on the beach, taking a dip in the sea, or participating in water sports like kayaking or windsurfing. Soak up the sun and savor your last moments in this beautiful island city.
7.4 Departure
As your unforgettable 7-day trip in Singapore comes to an end, head back to Changi Airport for your departure. With a wealth of memories and experiences from your visit, you'll leave Singapore with a deeper appreciation for its diverse culture, incredible attractions, and warm hospitality.