Singapore Travel Guide on a Budget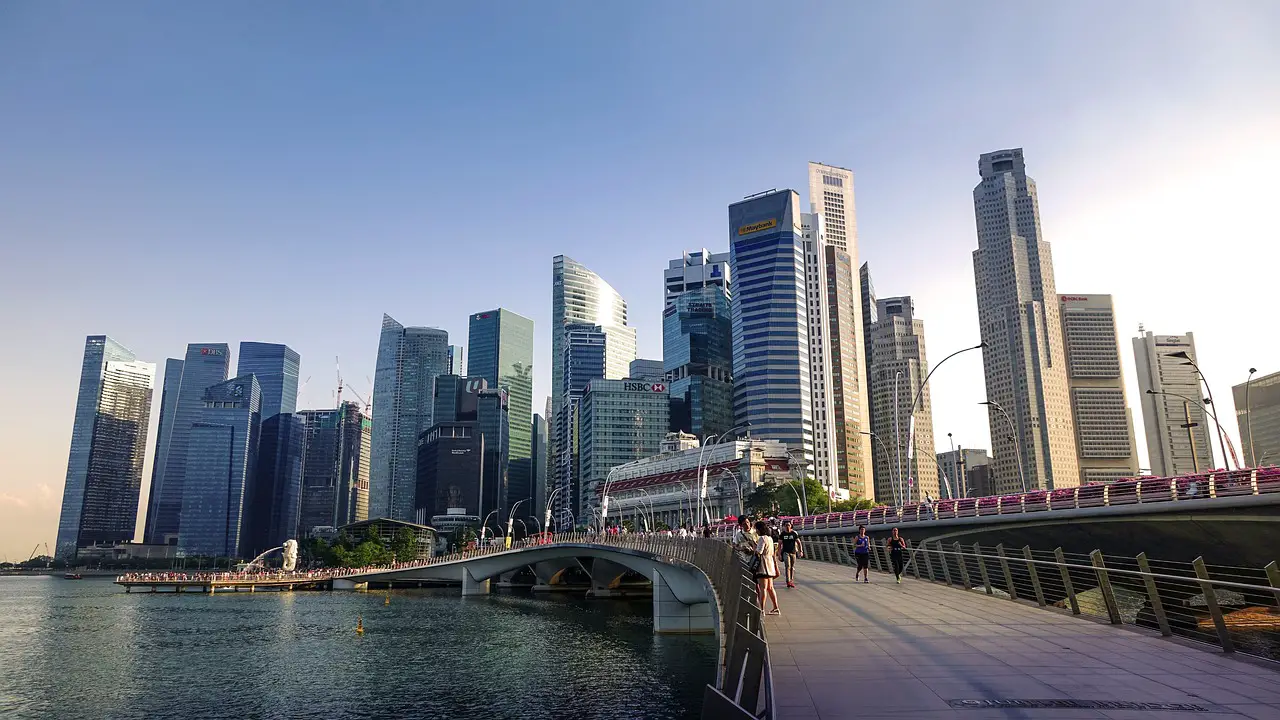 Singapore, known as the Lion City, is a vibrant and multicultural metropolis that has become one of the most popular travel destinations in Asia. This small island nation is packed with a variety of attractions, delicious cuisine, and a rich cultural heritage. Though Singapore is often considered an expensive destination, it's possible to enjoy the city on a budget. This comprehensive guide will show you how to make the most of your trip to Singapore without breaking the bank.
Planning Your Trip

1.1. Best Time to Visit
Singapore's climate is relatively consistent throughout the year, with high temperatures and humidity due to its proximity to the equator. However, there are some variations in rainfall and events that can affect the cost of your trip. The best time to visit Singapore on a budget is during the shoulder seasons (April-May and September-October). During these periods, you'll experience fewer crowds and lower prices for accommodations.
1.2. Visa Requirements
Visa requirements for Singapore vary depending on your nationality. Many visitors, including those from the United States, European Union countries, and Australia, can enter Singapore visa-free for up to 30 or 90 days. Always check the visa requirements for your specific country before planning your trip.
Transportation

2.1. Getting to Singapore
Airfare is often one of the largest expenses when traveling, but there are ways to save on flights to Singapore. Start by booking your tickets well in advance and being flexible with your travel dates. Consider using low-cost carriers like AirAsia, Scoot, or Jetstar, which often have cheaper fares to and from Singapore.
2.2. Getting Around Singapore
Public transportation in Singapore is efficient, affordable, and easy to navigate. The Mass Rapid Transit (MRT) system is the most convenient way to get around the city. Purchase a stored-value EZ-Link card or a Singapore Tourist Pass for unlimited travel on buses and trains during your stay. Both options can save you money if you plan on using public transportation frequently.
Accommodations

3.1. Hostels
Singapore offers a variety of budget-friendly accommodations, with hostels being the most affordable option. You can find clean, comfortable hostels in prime locations, such as Chinatown, Little India, and Bugis. Prices range from S$15 to S$40 per night for a dormitory bed. Many hostels also provide free Wi-Fi, breakfast, and other amenities.
3.2. Budget Hotels
For those seeking more privacy, Singapore has several budget hotels that offer private rooms at reasonable prices. Look for hotels in areas like Geylang, Lavender, or Balestier, where you can find rooms for as low as S$50 per night.
Sightseeing and Activities

4.1. Free Attractions
Singapore has numerous free attractions that allow you to explore the city without spending a dime. Some of the must-visit free attractions include:
Gardens by the Bay: Stroll through the beautiful outdoor gardens and admire the iconic Supertree Grove, which is particularly stunning at night during the Garden Rhapsody light show.

Merlion Park: Snap a photo with the famous Merlion statue, a symbol of Singapore that combines the head of a lion with the body of a fish.
Singapore Botanic Gardens: Wander through this UNESCO World Heritage site and enjoy its lush greenery, beautiful lakes, and well-manicured gardens.

4.2. Affordable Activities
In addition to free attractions, Singapore offers several budget-friendly activities for visitors. Some affordable options include:
National Gallery Singapore: Explore Southeast Asian art and history with an admission fee of just S$20 for non-residents.
Singapore Zoo: Visit the world-famous
Singapore Zoo, home to over 2,800 animals representing more than 300 species. With its open-concept and immersive habitats, the zoo provides an unforgettable experience for visitors of all ages. Tickets for adults cost S$37, but you can save on admission by purchasing a multi-park pass if you plan to visit other wildlife parks in Singapore, such as the Night Safari, River Safari, or Jurong Bird Park.
Chinatown Heritage Centre: Delve into the rich history of Singapore's Chinese community at the Chinatown Heritage Centre. Entrance fees are S$15 for adults and S$11 for children, making it an affordable cultural experience.

Food and Dining

5.1. Hawker Centres
One of the best ways to enjoy Singapore's diverse and delicious cuisine on a budget is by eating at hawker centres. These bustling food courts offer a variety of dishes from different cultures, such as Chinese, Malay, Indian, and Peranakan. Some must-try dishes include Hainanese chicken rice, laksa, and satay. Prices for a meal at a hawker centre typically range from S$3 to S$8.
5.2. Food Courts and Coffee Shops
For a slightly more comfortable dining experience, consider visiting food courts in shopping malls or local coffee shops, known as "kopitiams." These establishments offer a variety of dishes at slightly higher prices than hawker centres but still provide great value for your money.
Shopping

6.1. Budget Shopping Destinations
Singapore is a shopper's paradise, but it's essential to know where to find bargains when traveling on a budget. Check out the following budget shopping destinations for affordable souvenirs, clothes, and electronics:
Bugis Street: With over 800 shops, Bugis Street is a bustling market that offers a wide range of affordable products, from clothing and accessories to souvenirs and household items.

Mustafa Centre: Open 24 hours a day, Mustafa Centre is a shopping haven in Little India, offering everything from electronics and cosmetics to groceries and textiles at competitive prices.

Chinatown: Explore the lively streets of Chinatown, where you can find traditional souvenirs, clothes, and accessories at bargain prices.

Nightlife

7.1. Budget-Friendly Nightlife
While Singapore's nightlife can be pricey, there are still ways to enjoy a night out without breaking the bank. Some budget-friendly options include:
Clarke Quay: This riverside entertainment district offers a variety of bars, clubs, and restaurants. Look for happy hour deals and promotions to save on drinks.

Haji Lane: Located in the Kampong Glam neighborhood, Haji Lane is a trendy street lined with hip bars and cafes. Many establishments offer affordable drinks and a relaxed atmosphere.

Night markets: For a unique nightlife experience, visit one of Singapore's night markets, such as the Geylang Serai Ramadan Bazaar or the Chinatown Street Market, where you can enjoy street food, shopping, and entertainment at affordable prices.

Conclusion
Singapore is a fantastic destination that offers a wealth of experiences for travelers on a budget. By planning your trip carefully, using public transportation, staying in affordable accommodations, and exploring the city's many free and low-cost attractions, you can enjoy the best of Singapore without breaking the bank. With its diverse culture, delicious cuisine, and unique blend of modernity and tradition, Singapore is a must-visit destination for travelers seeking a memorable and affordable adventure.