Swiss Travel Pass User Guide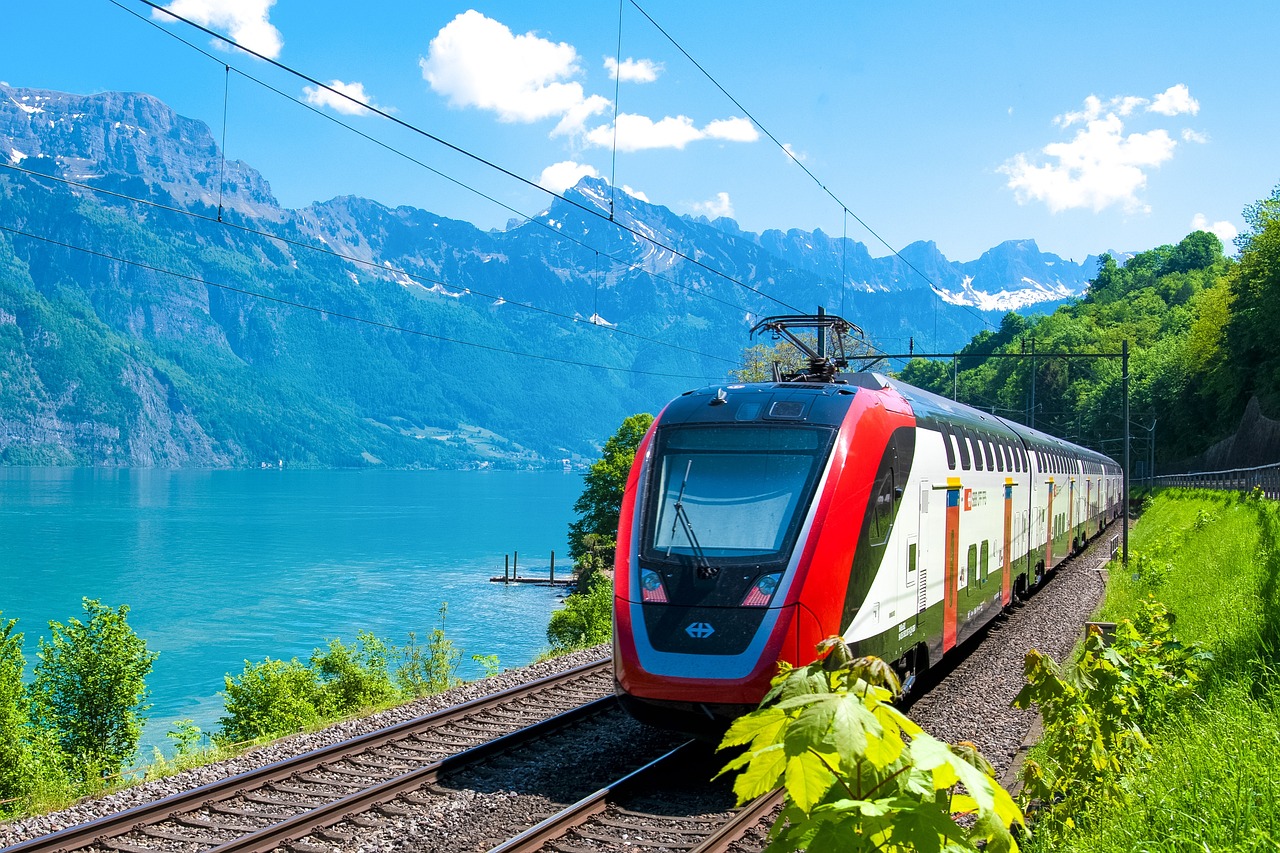 Switzerland is renowned for its picturesque landscapes, efficient public transportation system, and charming cities and towns. The Swiss Travel Pass offers a convenient and cost-effective way to explore the country's highlights, making it the perfect companion for your Swiss adventure. In this comprehensive guide, you'll find everything you need to know about using the Swiss Travel Pass, from purchasing and activating it to planning your journey and maximizing its benefits.
I. Getting Started with the Swiss Travel Pass
What is the Swiss Travel Pass?

The Swiss Travel Pass is an all-in-one ticket that grants you unlimited access to Switzerland's public transportation network, including trains, buses, and boats. The pass also offers free or discounted admission to numerous attractions and museums across the country.
Pass Options

There are various Swiss Travel Pass options to choose from, depending on your travel needs and preferences:
a. Swiss Travel Pass: Available for 3, 4, 8, or 15 consecutive days of travel.

b. Swiss Travel Pass Flex: Choose between 3, 4, 8, or 15 non-consecutive days of travel within a month.

c. Swiss Travel Pass Youth: Discounted pass for travelers aged 16-25.
Purchasing the Swiss Travel Pass

The Swiss Travel Pass can be purchased online through the official Swiss Travel System website, authorized resellers, or at railway stations in Switzerland. After purchasing the pass, you'll receive a print-at-home e-ticket or a physical pass, depending on your preference.
II. Activating and Using the Swiss Travel Pass
Activation

To activate your Swiss Travel Pass, you must have it validated at a railway station or Swiss Travel System sales office before your first journey.
Present your pass and passport to a staff member, who will stamp and validate it.
Using the Pass

Once activated, simply show your Swiss Travel Pass to transportation staff when boarding trains, buses, or boats. In some cases, you may need to obtain a free ticket or reservation for specific routes, such as panoramic trains or international connections.
Museum and Attraction Access

Present your Swiss Travel Pass at participating museums and attractions to gain free or discounted admission. A list of participating venues can be found on the Swiss Travel System website.
III. Planning Your Swiss Adventure
Popular Swiss Cities

Switzerland boasts a range of beautiful cities, each with its unique charm and attractions. Some must-visit cities include:
a. Zurich: The country's largest city, offering a mix of history, art, and shopping.

b. Lucerne: A picturesque lakeside city with a well-preserved old town and iconic Chapel Bridge.

c. Geneva: Home to the United Nations headquarters and a vibrant international atmosphere.

d. Bern: Switzerland's capital, featuring a UNESCO-listed old town and the famous Zytglogge clock tower.
Scenic Train Routes

Switzerland is known for its breathtaking train journeys, and the Swiss Travel Pass grants you access to several iconic routes:
a. GoldenPass Line: A panoramic journey from Montreux to Lucerne, passing through the Swiss Alps and lakeside towns.

b. Glacier Express: A spectacular journey between Zermatt and St. Moritz, showcasing Switzerland's stunning alpine landscapes.

c. Bernina Express: A UNESCO-listed route from Chur to Tirano, Italy, offering dramatic mountain views and unique spiral viaducts.
Outdoor Activities

Switzerland's natural beauty lends itself to a range of outdoor activities, such as:
a. Hiking: With thousands of kilometers of trails, there's a hike for every skill level and interest. Popular regions for hiking include the Bernese Oberland, the Swiss National Park, and the Valais region.
b. Cycling: Explore Switzerland's diverse landscapes on two wheels, with well-marked cycling routes catering to both leisurely and challenging rides. Popular cycling routes include the Rhone Route, the Lakes Route, and the Jura Crest Trail.
c. Skiing and Snowboarding: Switzerland is a winter sports paradise, offering world-class ski resorts such as Verbier, Zermatt, and St. Moritz. The Swiss Travel Pass provides discounts on mountain transportation in select ski resorts.
d. Water-based Activities: With numerous lakes and rivers, Switzerland offers a variety of water sports such as swimming, kayaking, stand-up paddleboarding, and sailing. The Swiss Travel Pass allows for unlimited boat travel on lakes like Lake Geneva, Lake Lucerne, and Lake Zurich.
IV. Maximizing the Benefits of Your Swiss Travel Pass
Combining the Swiss Travel Pass with Other Offers

To make the most of your Swiss adventure, consider combining your Swiss Travel Pass with other promotions or discounts, such as early bird discounts, group rates, or regional travel cards.
Making Reservations

Although the Swiss Travel Pass grants you unlimited travel, some trains and routes may require reservations, especially during peak travel seasons. Reserve your seats in advance to ensure a comfortable and stress-free journey.
Traveling During Off-Peak Hours

To avoid crowds and enjoy a more relaxed travel experience, consider using your Swiss Travel Pass during off-peak hours, typically outside of the morning and evening rush.
Download the Swiss Travel System App

The Swiss Travel System App offers a convenient way to access timetables, plan your journeys, and stay up-to-date on any travel disruptions or changes. The app also provides information on participating museums, attractions, and special offers for Swiss Travel Pass holders.
V. Swiss Travel Pass Tips and Tricks
Travel Light

Switzerland's public transportation system is efficient and reliable, but traveling with minimal luggage will make your journey more comfortable and enjoyable.
Embrace Slow Travel

Switzerland's scenic landscapes are best enjoyed at a leisurely pace. Take advantage of your Swiss Travel Pass to explore smaller towns and lesser-known destinations, immersing yourself in the country's unique culture and natural beauty.
Be Prepared for Weather Changes

Switzerland's weather can be unpredictable, especially in the mountains. Pack layers and weather-appropriate clothing to ensure you're prepared for any conditions.
Familiarize Yourself with the Public Transportation System

Switzerland's public transportation system is extensive and well-connected. Before embarking on your journey, familiarize yourself with the various modes of transportation and the major train stations and transit hubs.
Conclusion:
The Swiss Travel Pass is a valuable tool for exploring Switzerland's diverse landscapes, cities, and attractions. With this comprehensive guide, you'll be well-equipped to make the most of your Swiss Travel Pass and create a memorable and stress-free adventure in the heart of Europe. From scenic train rides and bustling cities to serene lakes and majestic mountain peaks, Switzerland awaits you – all with the convenience and accessibility of a single pass.