Sydney Travel Guide on a Budget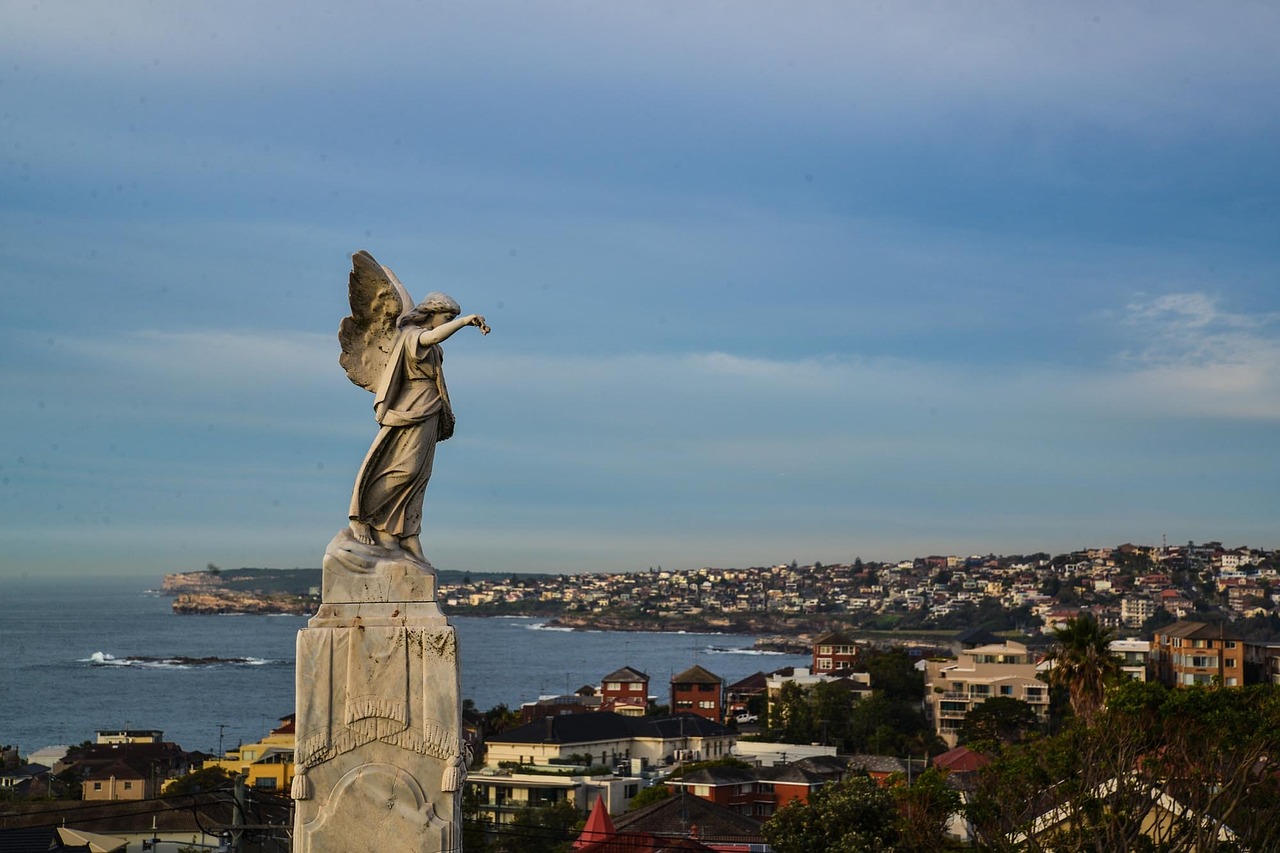 Sydney, the capital of New South Wales and Australia's largest city, is an incredible destination that offers a perfect blend of natural beauty, cosmopolitan vibes, and cultural attractions. As a world-class city, it can be an expensive place to visit, but with the right planning, it is possible to explore this vibrant city on a budget. This Sydney Travel Guide offers budget-friendly tips, attractions, and must-try experiences, ensuring that you make the most of your time in this iconic city without breaking the bank.
Affordable Accommodation

One of the most significant expenses you'll encounter while traveling is accommodation. Fortunately, Sydney offers a range of budget-friendly options for travelers.
a. Hostels: Sydney has a vast selection of hostels catering to budget travelers. Popular areas for budget accommodation include Kings Cross, Surry Hills, and Newtown. Some of the best budget hostels in Sydney include Sydney Harbour YHA, Wake Up! Sydney Central, and Bounce Sydney.
b. Airbnb: You can also find affordable private rooms or entire apartments through Airbnb. Look for places in suburbs like Glebe, Marrickville, and Bondi, where you'll find better value for money than in the city center.
c. Camping: For nature enthusiasts, Sydney offers several campsites within national parks, like the Lane Cove National Park and the Royal National Park, both within easy reach of the city.
Getting Around Sydney on a Budget

Sydney has an extensive public transport system that includes buses, trains, light rail, and ferries. To save on transportation costs:
a. Opal Card: Purchase an Opal card, which allows you to use public transport at a discounted rate. The card is free, and you can top it up as needed.
b. Off-Peak Travel: Travel during off-peak hours to save on fares. Off-peak times are weekdays between 9:30 am and 4:00 pm and after 6:30 pm, and all day on weekends and public holidays.
c. Walking and Cycling: Sydney is a walkable city, and many attractions are within walking distance. Alternatively, consider renting a bike and exploring Sydney's network of cycle paths.
Budget-Friendly Attractions

Sydney is home to many attractions that are free or budget-friendly, including:
a. Beaches: Sydney is famous for its stunning beaches. Enjoy a day at the world-famous Bondi Beach, or explore the beautiful coastline by walking from Bondi to Coogee Beach. Manly Beach is another popular destination, accessible via a scenic ferry ride from Circular Quay.
b. Royal Botanic Garden: Located in the heart of the city, the Royal Botanic Garden is a perfect place to relax, offering picturesque views of the Sydney Opera House and Harbour Bridge. Entry is free.
c. Art Gallery of New South Wales: This gallery features Australian and international art, with free entry to the general exhibition space.
d. The Rocks: Explore Sydney's historic district, The Rocks, which offers a glimpse into the city's past through its cobbled streets, heritage buildings, and weekend markets.
Affordable Eats

Sydney boasts a diverse culinary scene, and there are plenty of budget-friendly options available:
a. Food Courts: Sydney's food courts, such as Westfield Sydney and The Galeries, offer a range of affordable meal choices.
b. Chinatown: Head to Chinatown for delicious and budget-friendly Asian cuisine. Be sure to visit the Friday night market for cheap street food and entertainment.
c. Pub Meals: Many Sydney pubs offer budget-friendly meals, especially on weekdays. Look for daily specials and happy hours.
d. Picnics: Purchase fresh produce from local markets
and supermarkets, and prepare a picnic to enjoy in one of Sydney's beautiful parks or beaches. Popular spots for picnics include Hyde Park, Centennial Park, and the Royal Botanic Garden.
Free and Budget-Friendly Activities

Sydney offers many activities that are either free or cost-effective, ensuring you have a memorable experience without spending a fortune:
a. Free Walking Tours: Join one of the free walking tours provided by I'm Free Tours, which cover Sydney's history, culture, and architecture. These tours operate on a tips-based system, so you can pay what you think it's worth.
b. Festivals and Events: Sydney hosts numerous free festivals and events throughout the year, including Vivid Sydney, the Festival of the Winds at Bondi Beach, and the Sculpture by the Sea exhibition.
c. Coastal Walks: Sydney's coastline offers many stunning walks, such as the Spit Bridge to Manly Walk, the Rose Bay to Watsons Bay Walk, and the Federation Cliff Walk. These walks are free and provide breathtaking views of Sydney's beaches and natural beauty.
d. Museums: Many of Sydney's museums offer free admission, including the Australian National Maritime Museum, the Museum of Contemporary Art Australia, and the Sydney Observatory.
Budget Shopping

If you're looking to indulge in some retail therapy, consider these budget-friendly shopping options:
a. Outlet Shopping: Head to Birkenhead Point Outlet Centre or DFO Homebush for discounted designer brands and high-street fashion.
b. Vintage and Thrift Stores: Newtown, Surry Hills, and Paddington are home to numerous vintage and thrift stores, where you can find unique and affordable clothing and accessories.
c. Markets: Explore Sydney's various markets for affordable clothing, souvenirs, and local products. Some popular markets include the Paddington Markets, Glebe Markets, and the Carriageworks Farmers Market.
Budget Nightlife

Sydney has a vibrant nightlife scene with options for those on a budget:
a. Happy Hours: Look for happy hour deals at pubs and bars around the city, where you can enjoy discounted drinks and food.
b. Free Entertainment: Some bars and clubs offer free live music, comedy, or trivia nights. Check out venues like The Lansdowne, Frankie's Pizza, and The Soda Factory for budget-friendly entertainment.
c. Backpacker Bars: Budget travelers often flock to backpacker bars, which usually offer cheap drinks and a lively atmosphere. Some popular options include Side Bar, Scubar, and The World Bar.
Conclusion
Exploring Sydney on a budget is not only possible but can be an incredibly rewarding experience. By staying in affordable accommodation, using public transport, and taking advantage of free or budget-friendly attractions, activities, and dining options, you can make the most of your visit to this iconic city without breaking the bank. With careful planning and a willingness to explore beyond the typical tourist spots, you can enjoy all that Sydney has to offer and create lasting memories of your Australian adventure.