The 12 Closet Hotels to Fort Lauderdale Stadium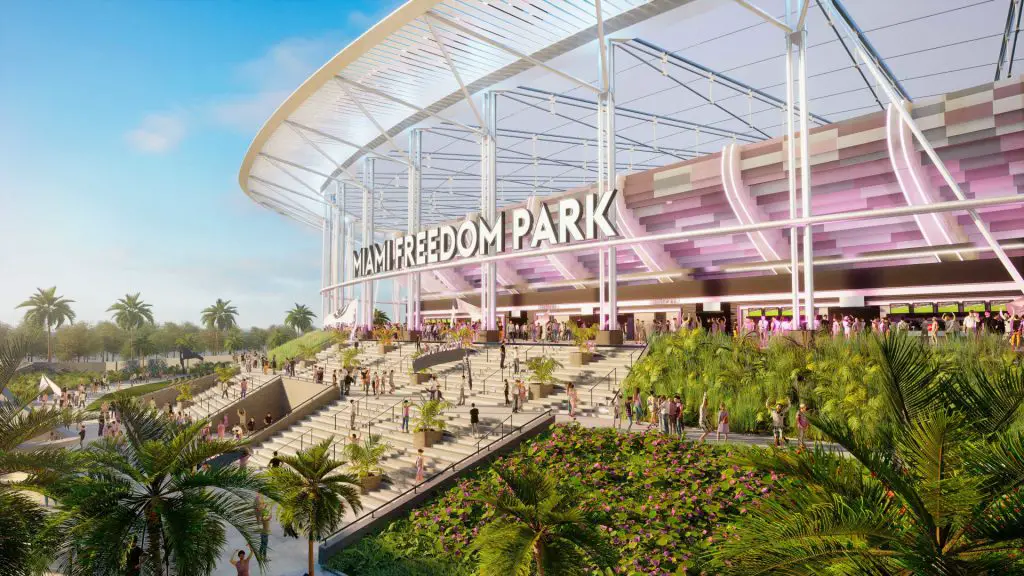 Fort Lauderdale, Florida is a popular destination for many reasons, from its beautiful beaches to its vibrant nightlife. But for sports fans, Fort Lauderdale Stadium holds a special place. Once home to the Baltimore Orioles during their spring training, this iconic venue now serves as a multifunctional sports complex.
If you're traveling to the area to catch a game or event at the stadium, staying nearby can be both convenient and enjoyable. Here's a curated list of the 12 closest hotels, ensuring you're right in the action:
The Westin Fort Lauderdale:

This upscale hotel offers the perfect blend of luxury and convenience. With its modern amenities and refreshing pool, guests can unwind in style. It's located a short drive from the stadium, making it easy to head over for game day.
Courtyard by Marriott Fort Lauderdale East/Lauderdale-by-the-Sea:

Located closer to the coast, this hotel gives guests the best of both worlds. The beach is nearby, and the stadium is just a quick drive away. Its modern rooms and amenities make for a comfortable stay.
Sheraton Suites Fort Lauderdale Plantation:

This all-suite hotel provides spacious accommodations, ideal for families or larger groups. With a rooftop pool and convenient location, it's a great base for both the game and exploring the city.
Hampton Inn Ft. Lauderdale-Cypress Creek:

A reliable choice for those familiar with the Hampton Inn brand. Guests can expect comfortable rooms, complimentary breakfast, and a convenient location close to Fort Lauderdale Stadium.
La Quinta Inn & Suites by Wyndham Fort Lauderdale Cypress Creek:

For budget travelers who don't want to compromise on quality, this is a solid pick. The hotel offers basic amenities, including a pool and free breakfast, and it's located a short drive from the stadium.
Residence Inn by Marriott Fort Lauderdale Pompano Beach Central:

Perfect for longer stays, this hotel offers studio, one, and two-bedroom suites complete with kitchens. The outdoor pool and barbecue area make for great relaxation after a game.
Fort Lauderdale Marriott Coral Springs Hotel & Convention Center:

A bit further out but still convenient for game-goers, this hotel boasts a golf course, modern rooms, and a large outdoor pool. It's also adjacent to the Coral Springs Aquatic Complex, perfect for families.
Extended Stay America – Fort Lauderdale – Cypress Creek – Park North:

Designed for longer stays, each room features a fully equipped kitchen. Its proximity to the stadium and affordable rates make it a popular choice for sports enthusiasts.
Holiday Inn Express & Suites Fort Lauderdale N – Exec Airport:

This hotel offers a complimentary breakfast to kickstart your day, modern rooms, and a convenient location. Plus, its close proximity to the executive airport is an added bonus for travelers.
Plaza Hotel Fort Lauderdale:

Offering basic amenities and a large pool area, this hotel provides good value for its location. It's a straightforward choice for those planning to spend most of their time out and about.
The Westin Fort Lauderdale Beach Resort:

For those looking to combine a beach vacation with their sporting event, this resort is ideal. Wake up to ocean views, take a dip in the sky-high pool, and still make it to the stadium in time for the opening pitch.
Renaissance Fort Lauderdale-Plantation Hotel:

A blend of luxury and convenience, this hotel offers modern rooms, a sophisticated lounge, and a tropical outdoor pool. It's a stylish option close to the action.
Fort Lauderdale offers a variety of accommodations to suit every traveler's needs. Whether you're in town for a game at Fort Lauderdale Stadium or just exploring the city's many attractions, staying at one of these nearby hotels ensures a convenient and memorable trip. Always consider factors such as your budget, length of stay, and desired amenities when choosing the right hotel. Safe travels and enjoy your time in sunny Florida!
Exploring the Vicinity: Making the Most of Your Stay Near Fort Lauderdale Stadium
While the draw of a game or event might have brought you to the area surrounding Fort Lauderdale Stadium, this part of sunny Florida has much more to offer. To truly make the most of your stay, consider exploring some of the nearby attractions and indulging in the local flavor.
Fort Lauderdale Beach:
The city is renowned for its beautiful beaches. With golden sands and shimmering waters, it's the perfect spot for relaxation or water sports. Enjoy a refreshing swim, indulge in some beach volleyball, or simply sunbathe with your favorite book.
Las Olas Boulevard:
Often referred to as the heart and soul of Fort Lauderdale, Las Olas is a hub for shopping, dining, and entertainment. Wander through its array of boutiques, savor international cuisines, or enjoy the nightlife at its various clubs and bars.
Bonnet House Museum & Gardens:
Step back in time with a visit to this historic 1920s home and estate, where you can explore its art-filled interiors and lush tropical gardens. It offers a tranquil escape from the bustling city.
Hugh Taylor Birch State Park:
Nature enthusiasts will love this urban oasis, perfect for hiking, bird-watching, or picnicking. You can also rent canoes or kayaks to explore the freshwater lagoons.
NSU Art Museum:
Art lovers shouldn't miss this modern and contemporary art museum, home to a vast collection of works from the 20th century to the present. The museum frequently hosts exhibitions, workshops, and lectures.
Fort Lauderdale Antique Car Museum:
For those intrigued by vintage automobiles, this museum is a treasure trove. It boasts a vast collection of pre-war Packard cars and other memorabilia.
Stranahan House:
The oldest structure in Fort Lauderdale, Stranahan House offers a glimpse into the city's history and its pioneers. Take a guided tour to delve into its rich past.
Riverwalk Fort Lauderdale:
This bustling promenade along the New River offers a delightful array of shops, restaurants, and cultural venues. It's an ideal spot for a leisurely stroll, watching yachts drift by, or catching a live performance at the Broward Center for the Performing Arts.
Everglades Tours:
While a bit further out, no trip to this region is complete without an excursion into the famed Everglades. Opt for an airboat tour, which provides a unique way to witness the rich biodiversity of this vast wetland.
Wilton Manors:
Often dubbed the "Island City," Wilton Manors is renowned for its vibrant LGBTQ+ community and nightlife. Enjoy the friendly atmosphere, unique stores, and dynamic events.
Dining Near the Stadium:
There's no shortage of culinary delights in the vicinity. From fresh seafood joints to upscale international restaurants, the area caters to every palate. Don't forget to try the local specialties, like key lime pie and stone crabs.

Fort Lauderdale and its surrounding regions offer a rich tapestry of experiences. Whether you're an art aficionado, a nature lover, or a beach bum, there's something here for everyone. While the thrill of the game at the Fort Lauderdale Stadium might be your primary draw, venturing out to explore the city's other facets will undoubtedly enrich your stay. Dive into the local culture, savor the cuisine, and let the city's charm captivate you.