The 15 Best Hostels in Paris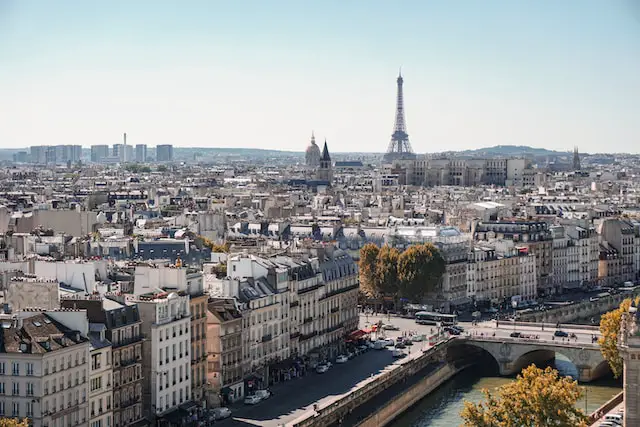 Paris, the City of Lights, is renowned for its grand boulevards, world-class cuisine, and significant historical and cultural landmarks. It's a city that's forever thriving, welcoming visitors from all over the globe. For budget-conscious travelers, hostels can offer an excellent blend of affordability, convenience, and opportunity to meet other travelers. Here are our top 15 picks for the best hostels in Paris.
Generator Paris: This chic hostel, located in the trendy 10th arrondissement, has a reputation for style and comfort. Generator Paris offers both private rooms and dormitories. Amenities include a rooftop terrace with panoramic views of Montmartre and Sacré-Cœur, a vibrant bar, and a café serving scrumptious local fare.
St Christopher's Inn Gare du Nord: With its blend of modern decor and convenience, this hostel sits near the largest train station in Europe. St Christopher's Inn offers private and shared rooms, a lively bar, and a substantial discount at the on-site Belushi's bar and restaurant. The panoramic terrace views are a fantastic bonus.
The Loft Boutique Hostel: Nestled in Belleville, this hostel is an excellent choice for those looking to explore a vibrant, artistic neighborhood. The Loft Boutique Hostel offers a beautiful patio, private rooms, and dorms. The interior decor is trendy, and the multilingual staff are always eager to help.
MIJE Marais: MIJE is a set of three hostels located in renovated 17th-century townhouses in the Marais district. This charming hostel provides private rooms, perfect for those seeking more seclusion. Its central location allows easy exploration of Notre-Dame, the Louvre, and other iconic landmarks.
Les Piaules: Located in Belleville, Les Piaules offers a true Parisian experience. The hostel has a fantastic rooftop terrace and a ground-floor bar serving French craft beers. Comfortable dorms and private rooms are available, each equipped with personal lockers.
The People Hostel – Paris 12: This new addition to the Paris hostel scene is already making waves with its modern design and comfortable accommodations. Its location in the 12th arrondissement places guests near the Bercy Village and Seine River.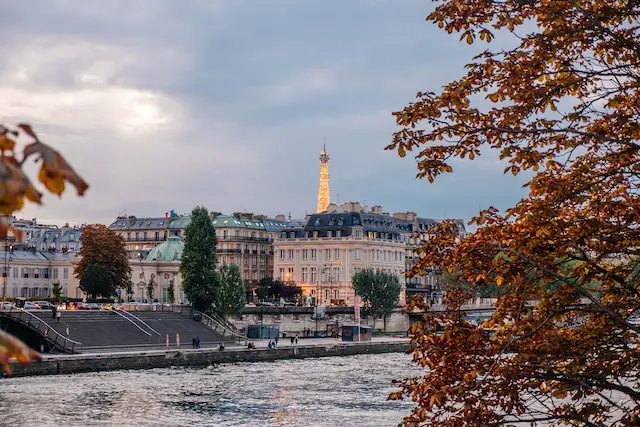 Le Montclair Montmartre: Located in the bohemian neighborhood of Montmartre, Le Montclair offers a relaxed atmosphere. The Sacré-Cœur and the Moulin Rouge are within walking distance. The hostel provides dorms and private rooms and includes a communal kitchen, which is a bonus for budget travelers.
Young & Happy Latin Quarter by Hiphophostels: Known as the oldest hostel in Paris, this establishment is set in the lively Latin Quarter, perfect for young travelers. The hostel is close to the Pantheon, the Luxembourg Gardens, and rue Mouffetard, a street famous for its food market.
Jo&Joe Paris Gentilly: A blend of hotel and hostel, Jo&Joe offers private rooms, dorms, and even quirky cabins. It is located near the Cité Universitaire RER station, offering quick access to central Paris and the Parisian suburbs.
Aloha Eiffel Tower by Hiphophostels: Just a quick stroll from the Eiffel Tower, this hostel's location is unbeatable. Aloha Eiffel Tower provides comfortable dorms and a warm, friendly atmosphere, making it perfect for first-time visitors.
FIAP Jean Monnet: In the residential 14th arrondissement, FIAP Jean Monnet offers more than 500 beds in single and twin rooms. A great choice for large groups, this hostel provides a modern design, an on-site cafeteria, and even an art exhibition space. Its location offers a taste of local Parisian life away from the hustle and bustle, yet with excellent access to the city center.
Adveniat Paris: Operated by a Christian community, Adveniat Paris is a peaceful retreat located in the heart of Paris, just a stone's throw away from the Champs-Elysées. While it offers only dorm rooms, it boasts a calm courtyard garden where guests can unwind after a busy day of sightseeing. Its kitchen facilities and included breakfast further enhance its value proposition.
Woodstock Hostel Montmartre: Situated in the 9th arrondissement, this vibrantly decorated hostel exudes a 1960s vibe. The bohemian district of Montmartre, with its iconic attractions like the Sacré-Cœur and Moulin Rouge, is within walking distance. Woodstock offers both private and dorm rooms, and the free breakfast is an added perk.
Oops! Latin Quarter by Hiphophostels: Sporting a modern design, Oops! offers a colorful, chic stay in the heart of the Latin Quarter. It's close to the Sorbonne University and the Pantheon, providing a charming mix of historical and student life. The hostel offers private and shared rooms, each one uniquely decorated with contemporary design pieces.
Vintage Paris Gare du Nord by Hiphophostels: This unique hostel doubles as a fitness center, offering access to a gym, fitness classes, and even a sauna. It's located in the 9th arrondissement, close to the Gare du Nord station, offering excellent connectivity. The dorms and private rooms have a vintage Parisian vibe, and the on-site bar is a great spot for socializing.
In conclusion, Paris is home to a broad range of hostels that cater to different tastes and budgets. Whether you are seeking a youthful, energetic atmosphere, a tranquil retreat, or a chic, trendy abode, Paris has a hostel to suit your needs. These 15 hostels not only offer affordable accommodation but also present opportunities to engage with fellow travelers, making your stay in the French capital even more memorable. Always remember to check the latest reviews and updates as services can change over time. Happy travels as you explore all the magnificence that Paris has to offer!