The 35 Best Things to Do in Lisbon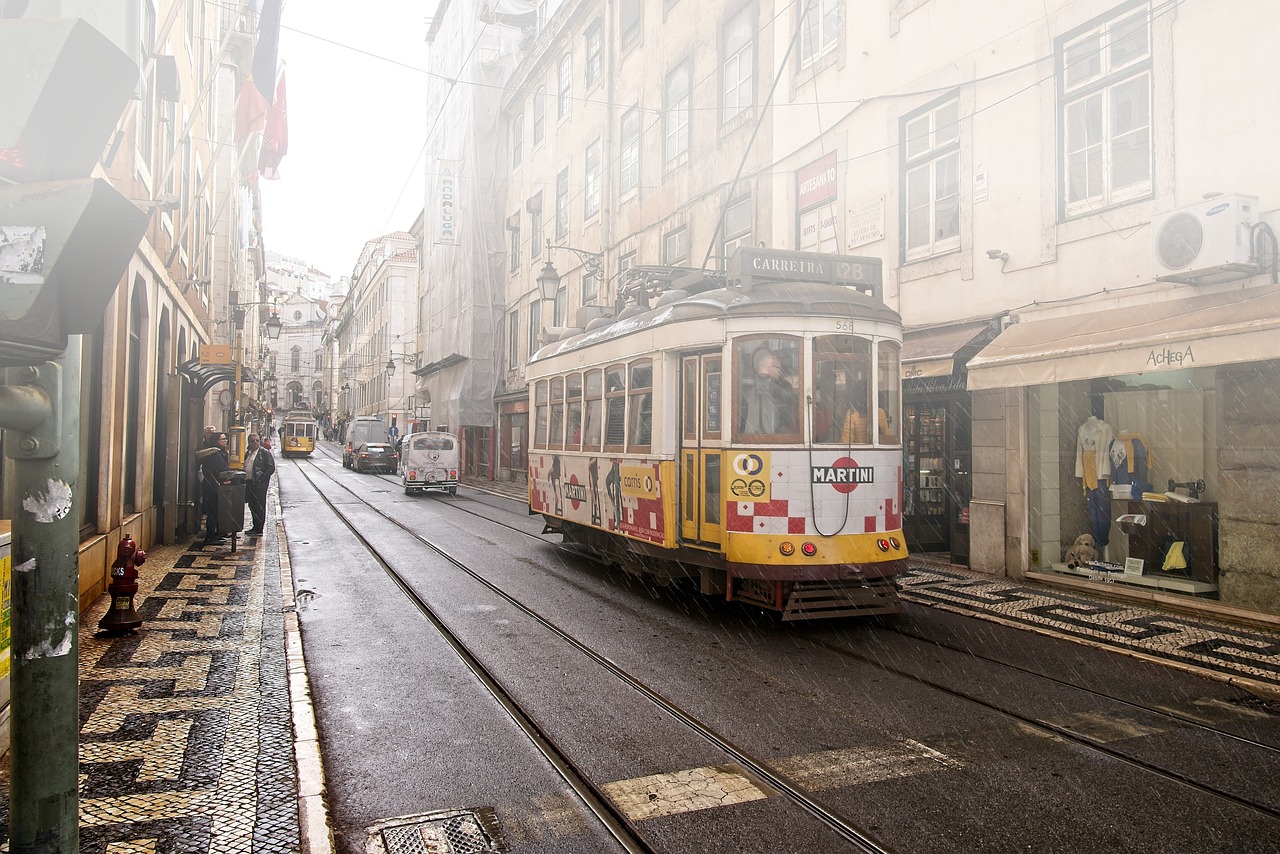 Lisbon, Portugal's sun-kissed capital, is a city teeming with history, culture, and a lively spirit. With its narrow cobbled streets, majestic palaces, and vibrant neighborhoods, Lisbon has become one of Europe's top travel destinations. Here are 35 essential activities that you simply can't miss in this Atlantic gem.
Tram 28 Ride: A journey on the iconic yellow tram offers a slice of old Lisbon, winding through its most historic neighborhoods.
Torre de Belém: This UNESCO World Heritage Site is an iconic symbol of Lisbon's maritime history and offers stunning views of the Tagus River.
Jerónimos Monastery: Another UNESCO site, this monastery is a prime example of Manueline architecture and houses the tomb of the explorer Vasco da Gama.
Eat Pastéis de Nata: These creamy custard tarts are a delight. The most famous bakery is Pastéis de Belém, but several other spots offer scrumptious options.
LX Factory: Once an industrial complex, now a trendy space filled with boutiques, restaurants, and bookstores.
Alfama District: Meander through its narrow streets, enjoy traditional Fado music, and witness life in Lisbon's oldest neighborhood.
Castelo de São Jorge: A historic castle that offers panoramic views of Lisbon.
Time Out Market: Sample the city's culinary delights in this gourmet food hall.
Praça do Comércio: A grand square located by the river, perfect for a leisurely stroll.
Santa Justa Lift: An iron elevator built in 1902, offering a unique perspective of the city.
Lisbon Oceanarium: Europe's largest indoor aquarium.
Discover Azulejos: These beautiful blue tiles can be found throughout the city. The National Azulejo Museum offers a deeper dive.
MAAT: Museum of Art, Architecture, and Technology – a stunning piece of contemporary architecture on the riverfront.
Cais do Sodré: Once a seedy district, now a nightlife hotspot.
Sintra Day Trip: Though just outside Lisbon, the fairy-tale palaces and castle in Sintra are a must-visit.
Ride the Cascais Train: Enjoy scenic views of the coastline on a train ride from Lisbon to Cascais.
Fado Show: Experience the soul of Portugal with its traditional melancholic music.
Feira da Ladra: Lisbon's famous flea market, perfect for finding unique treasures.
Museu Nacional do Azulejo: Dedicated to the art and history of Portuguese ceramic tiles.
Lisbon's Viewpoints: Known as 'miradouros', these lookout points offer breathtaking views. Miradouro da Senhora do Monte is a favorite.
Bairro Alto at Night: Experience Lisbon's nightlife in its cobbled streets filled with bars and restaurants.
Rua Augusta Arch: Climb to the top for a spectacular view of the city.
Lisbon Story Centre: Delve deep into the city's history in an interactive manner.
Mercado de Campo de Ourique: A less touristy food market with delectable local offerings.
Ride the Funiculars: The city's hills are navigated using these quaint funiculars, namely the Bica, Gloria, and Lavra.
Gulbenkian Museum: A collection of art from all over the world, ranging from ancient to modern.
Walk along the Tagus: The riverfront promenade stretches for miles, offering leisurely walks and sunset views.
Pink Street: The vibrant nightlife hub, perfect for bar hopping.
Explore Chiado and Baixa: The city's shopping districts with historical landmarks and cafes.
Drink Ginjinha: A cherry liqueur that's traditionally consumed at small roadside stalls.
Museu do Aljube: A museum dedicated to the resistance against the dictatorship regime that ruled Portugal.
Largo do Carmo: A picturesque square with historical significance and cafes.
Visit a Tinned Sardine Shop: A quirky must-do, with shops dedicated entirely to gourmet canned sardines.
Rua Nova do Carvalho: Known as "Pink Street", this area is bustling with bars, clubs, and eateries.
Attend a Festival: Whether it's the Santo António in June or the Lisbon & Sintra Film Festival in November, the city knows how to celebrate.
Lisbon is a blend of tradition and modernity. Its charming streets, rich history, and vibrant culture promise an unforgettable experience. Whether you're a history buff, a foodie, or someone looking for a good time, Lisbon has something for everyone. This list of 35 is just the beginning of what the city has to offer. Dive in, and let Lisbon enchant you!
While the aforementioned 35 experiences form the crux of Lisbon's attractions, the city's allure lies not just in its major landmarks but also in its smaller joys, hidden alleys, and local experiences that offer a more intimate understanding of Lisbon's soul. Here's a continuation for those looking to immerse deeper:
Mouraria District: Adjacent to Alfama, this is one of the oldest and most multicultural neighborhoods in Lisbon. It's a melting pot of cultures and a birthplace of the iconic Fado music.
Visit a 'Tasca': Experience authentic Portuguese meals in one of the city's traditional taverns or 'tascas'. Expect hearty portions, local wine, and a warm, rustic ambiance.
Livraria Bertrand: Visit the world's oldest operating bookstore, a haven for literature enthusiasts.
Underdogs Art Gallery: A space celebrating street and contemporary art, giving a glimpse into Lisbon's modern creative scene.
Ajuda Palace: Less frequented by tourists, this 19th-century palace gives a glimpse into royal life with its preserved rooms and ornate decor.
Jardim da Estrela: A verdant garden oasis, perfect for a peaceful afternoon. Nearby is the Basilica da Estrela, with its impressive dome and tiles.
Avenida da Liberdade: Lisbon's version of the Champs-Élysées, this boulevard boasts luxury boutiques, theaters, and charming kiosks serving refreshments.
Explore Intendente: Once rundown, today it's a revived district with a mix of local life, culture, and artsy establishments.
Tapada das Necessidades: A lesser-known historic park with greenhouses, a cactus garden, and an old palace.
Attend a Portuguese Language Class: Immerse yourself in the local culture by picking up some Portuguese phrases at one of the city's language schools.
Leão Holandês: Hop onto this Dutch sailing boat for a river cruise, providing a different perspective of the city.
Fundação Amália Rodrigues: A homage to the 'Queen of Fado', the house-museum showcases her life and the legacy she left behind.
Go to a 'Marisqueira': These are Lisbon's seafood temples. Dine on fresh seafood ranging from prawns to barnacles.
Vintage Tram & Funicular Private Tour: Go on a unique tour combining two of Lisbon's vintage modes of transportation.
Embaixada: Located in the hip neighborhood of Príncipe Real, this neo-Arab palace is now a shopping gallery promoting Portuguese brands and designers.
To truly experience Lisbon, it's essential to venture beyond the well-trodden path and connect with its heart and soul. Lisbon, with its blend of old-world charm and contemporary vibrancy, constantly evolves, ensuring that even the most seasoned travelers find something new with each visit. Whether you're basking in the sun at a miradouro, diving into a plate of bacalhau, or humming along to the melancholic tunes of Fado, the city promises memories that linger long after the journey is over.