The best places to live in the UK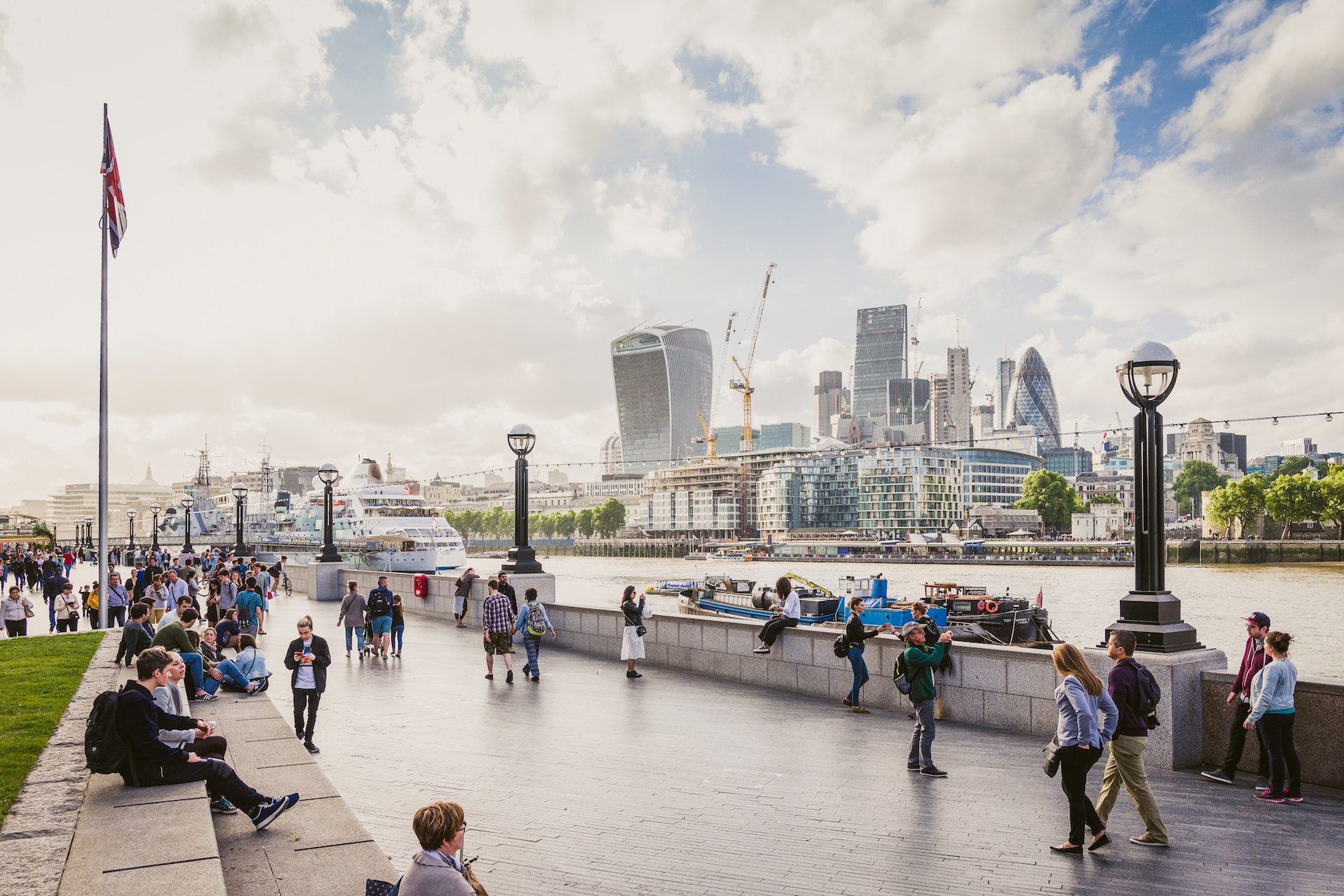 The United Kingdom, known for its rich history, varied landscapes, and distinct culture, offers countless unique and diverse places to live. From bustling cities to idyllic rural villages, seaside towns to areas steeped in history, choosing the best places to live in the UK is subjective and largely depends on personal preferences. However, in this article, we will highlight some of the top-rated locations across the UK, taking into account factors like quality of life, employment opportunities, natural beauty, culture, and education.
Edinburgh, Scotland

Edinburgh, the capital of Scotland, is an intriguing mix of stunning landscapes, historic charm, and modern sophistication. From the winding streets of the Old Town to the beautiful Georgian avenues of the New Town, Edinburgh is rich in architectural beauty. It offers an array of job opportunities, particularly in finance and tech, and boasts world-class education with universities like the University of Edinburgh. The city also hosts the famous Edinburgh Festival Fringe, the world's largest arts festival, making it a cultural hub.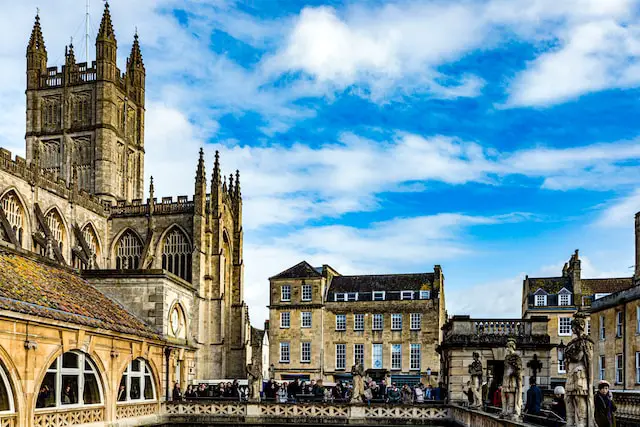 Bath, England

Bath, located in Somerset, southwest England, is known for its natural hot springs and 18th-century Georgian architecture. Bath offers a high quality of life, surrounded by stunning countryside and landmarks like the Roman Baths and Bath Abbey. The city is also home to the highly reputable University of Bath, attracting students worldwide. While Bath has a quieter pace of life than larger cities, it offers a rich cultural scene with a plethora of museums, galleries, and theatres.
Bristol, England

Bristol, a vibrant and multicultural city in southwest England, consistently ranks as one of the best places to live in the UK. Known for its thriving arts scene, historic harborside, and iconic suspension bridge, Bristol offers a unique lifestyle. It's home to leading industries like aerospace, robotics, and microelectronics, offering a wide range of job opportunities. Bristol also leads in sustainability, winning the title of European Green Capital in 2015.
Oxford, England

Oxford, renowned for the University of Oxford, one of the world's top institutions, offers a blend of ancient charm and modern conveniences. From historic colleges to lush parks and gardens, Oxford is brimming with beauty. Despite its reputation as a university town, it offers diverse employment opportunities, particularly in publishing, education, and health services.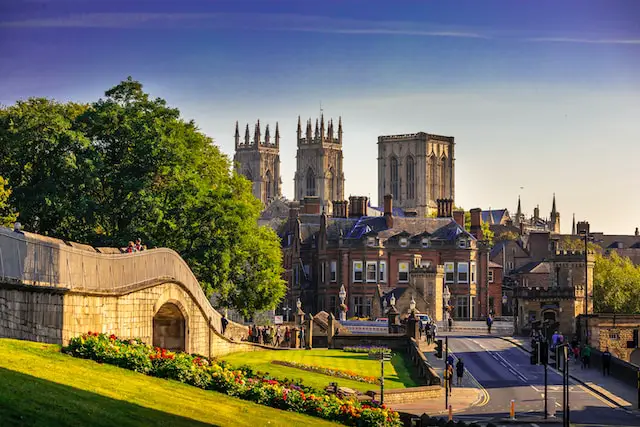 York, England

York, a historic walled city in northeast England, offers a high standard of living with excellent education and health care services. It's famed for its rich history, well-preserved architecture including the iconic York Minster, and a compact city centre that's easy to explore on foot. York also offers strong job opportunities, particularly in the tourism, health, and education sectors.
St. Andrews, Scotland

St. Andrews, a seaside town northeast of Edinburgh, is famed as the home of golf and houses the third-oldest university in the English-speaking world, the University of St. Andrews. The town offers a high quality of life with a community feel, beautiful coastal views, and a slower pace of life. The local economy is bolstered by education, golf-related tourism, and public services.
Belfast, Northern Ireland

Belfast, the capital of Northern Ireland, has undergone significant regeneration over the past few decades. Today, it's known for its quality of life, employment opportunities, especially in the tech sector, and a thriving arts and music scene. Iconic attractions like the Titanic Belfast and Belfast Castle add to the city's appeal.
Swansea, Wales

Swansea, located on the Welsh coast, offers stunning natural beauty with some of the UK's most beautiful beaches and parks. It provides a balanced lifestyle, with city conveniences, sea views, and easy access to countryside. Swansea also offers good employment opportunities, particularly in the healthcare, education, and insurance sectors.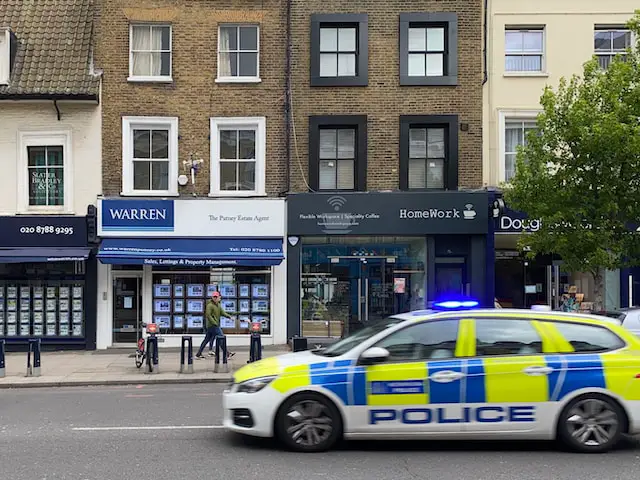 Richmond, London

Richmond, situated in southwest London, offers the best of both worlds. It provides easy access to central London while preserving a village feel. It's renowned for its open green spaces like Richmond Park, historic buildings, and excellent schools. Though living in Richmond can be pricey, it's a coveted area known for its high quality of life.
Sheffield, England

Sheffield, located in South Yorkshire, is known as the "greenest city in England", with more trees per person than any other city in Europe. Sheffield offers affordable housing, a low cost of living, and thriving sectors like advanced manufacturing and digital industries. Its two universities, the University of Sheffield and Sheffield Hallam University, add to its appeal.
Each of these cities and towns offers unique qualities and characteristics, making them some of the best places to live in the UK. Whether you prefer the cultural vibrancy of a bustling city or the tranquil charm of a coastal town, the UK offers something for everyone. However, the "best" place is ultimately subjective and depends on individual needs and preferences. Therefore, it's crucial to consider factors like lifestyle, career, education, and personal interests when choosing the right place for you to live in the UK.
Cambridge, England

Cambridge, known worldwide for its prestigious university, is one of the UK's most iconic cities. It is a city that effortlessly marries the traditional and the modern. With its stunning architecture, wide-open green spaces, and the scenic River Cam, Cambridge offers a high standard of living. Notably, it is also a hub for innovation and technology, with many tech companies and startups calling it home.
Cardiff, Wales

Cardiff, the capital of Wales, is a vibrant and diverse city known for its friendly residents, rich history, and stunning architecture. It's an excellent place for young professionals and families alike, offering a range of job opportunities, especially in sectors such as media, finance, and science. Cardiff's cultural scene is lively and diverse, boasting a range of theatres, live music venues, and sports stadiums.
Stratford-upon-Avon, England

Stratford-upon-Avon, the birthplace of William Shakespeare, is a charming market town with beautiful Tudor-style architecture and a rich cultural heritage. Besides its literary connections, it's known for its high quality of life, excellent schools, and thriving local economy. The town is surrounded by the beautiful Warwickshire countryside, offering plenty of opportunities for outdoor activities.
Chester, England

Chester, a city in northwest England, is known for its well-preserved Roman walls and beautiful half-timbered buildings. Chester offers a unique blend of city life and rural charm, with a lively city centre and easy access to the countryside and coast. It also boasts excellent schools and a thriving tourism industry, providing numerous employment opportunities.
Aberdeen, Scotland

Known as the 'Granite City', Aberdeen is a prosperous, cosmopolitan city with a bustling economy. It's known for its thriving oil industry, but it also offers opportunities in sectors like food and drink, tourism, and renewable energy. The city also boasts beautiful architecture, sandy beaches, and a vibrant cultural scene, making it a desirable place to live.
Cheltenham, England

Cheltenham, situated at the edge of the Cotswolds, is renowned for its regency buildings and its cultural festivals, including the Cheltenham Literature Festival and the Cheltenham Jazz Festival. It offers excellent schools, a robust economy, and beautiful surroundings. Its close proximity to Gloucester also makes it ideal for commuters.
Newcastle Upon Tyne, England

Newcastle Upon Tyne, or simply Newcastle, is a lively city in northeast England. It's known for its vibrant nightlife, iconic architecture, and a strong sense of community. The city is home to leading businesses in sectors such as digital technology, finance, and legal services, offering excellent job opportunities. Newcastle's cultural scene, which includes the BALTIC Centre for Contemporary Art and the Sage Gateshead music venue, also adds to its appeal.
Norwich, England

Norwich, a city on the River Wensum in East Anglia, offers a great mix of the modern and historical, boasting a rich history dating back to Roman times. It is known for its striking architecture, especially its well-preserved Norman castle and stunning cathedral. Norwich also offers a range of job opportunities, particularly in sectors like insurance and financial services.
Harrogate, England

Located in North Yorkshire, Harrogate is known for its historic buildings, open spaces, and natural springs. The city is often ranked highly for its standard of living, boasting excellent schools, a thriving local economy, and a strong sense of community. Harrogate's location, nestled between the Yorkshire Dales and the bustling cities of Leeds and York, makes it ideal for those seeking a balanced lifestyle.
Belfast, Northern Ireland

Belfast, Northern Ireland's capital, has undergone significant regeneration over the past few decades. Today, it is known for its rich history, growing economy, and vibrant culture. Highlights of living in Belfast include the historic Titanic Quarter, beautiful botanical gardens, and the bustling Cathedral Quarter, with its lively arts and restaurant scene.
In conclusion, the UK offers a vast range of places to live, each with its unique charm and advantages. When looking for the best place to call home, it's essential to consider your personal circumstances and what is most important to you, be it employment opportunities, education, lifestyle, or a sense of community. By researching thoroughly and visiting potential locations, you're sure to find the place that feels like home to you in the diverse and welcoming United Kingdom.