The Best Places to Retire in Mexico

Retirement is a chapter of life that many look forward to, and for those seeking an affordable yet vibrant retirement destination, Mexico often tops the list. With its diverse landscapes, rich culture, warm climate, and cost-effective living, Mexico has emerged as a popular choice for retirees from around the world. In this comprehensive guide, we will explore the best places to retire in Mexico, taking into account factors such as cost of living, healthcare, safety, cultural attractions, and more.
Why Retire in Mexico?
Before we dive into the specific destinations, it's essential to understand why Mexico is such an appealing retirement destination.
Cost of Living: One of the most compelling reasons to retire in Mexico is the affordability it offers. The cost of living is significantly lower than in many Western countries, allowing retirees to enjoy a comfortable lifestyle on a smaller budget.
Healthcare: Mexico boasts a high-quality healthcare system that's accessible and affordable. Many healthcare providers cater to expatriates, and the cost of medical procedures and prescriptions is often a fraction of what it is in the United States or Canada.
Climate: Mexico's diverse geography means you can choose a climate that suits your preferences. Whether you prefer the beach, mountains, or a temperate city, Mexico has it all.
Culture and Lifestyle: Mexico is known for its rich culture, warm hospitality, and vibrant festivals. Retirees can immerse themselves in a new way of life, explore historic sites, and enjoy delicious cuisine.
Proximity to Home: Mexico is conveniently located for retirees from North America, making it easier to visit friends and family back home.
Now that we understand the appeal of retiring in Mexico, let's explore some of the best retirement destinations in this beautiful country.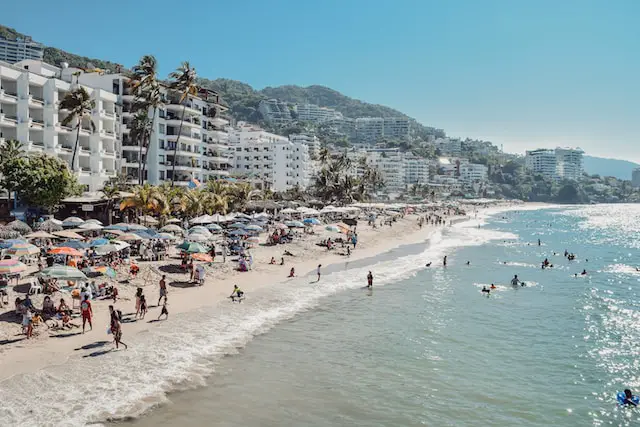 Puerto Vallarta

Nestled on the Pacific coast, Puerto Vallarta has long been a favorite retirement destination for expatriates. Its stunning beaches, warm climate, and friendly locals create a welcoming atmosphere. The city offers a range of housing options, from beachfront condos to hillside villas, catering to various budgets. The cost of living in Puerto Vallarta is reasonable, and there are numerous dining options, from street food vendors to upscale restaurants.
Puerto Vallarta also boasts a robust healthcare system with several modern hospitals and clinics. Many doctors and medical staff speak English, making it easier for retirees to access medical care.
The city's cultural scene is thriving, with art galleries, theaters, and live music venues. Retirees can enjoy a blend of traditional Mexican culture and the comforts of home, thanks to the city's expat community.
San Miguel de Allende

San Miguel de Allende, located in the state of Guanajuato, is a picturesque colonial town that has consistently ranked among the best places to retire in Mexico. Its well-preserved historic center is a UNESCO World Heritage site, featuring cobblestone streets, colorful buildings, and a vibrant arts scene.
The cost of living in San Miguel de Allende is affordable, and retirees can find charming homes in the heart of the city. The town's expat community is active and welcoming, making it easy to connect with like-minded individuals.
Healthcare in San Miguel de Allende is of high quality, with several hospitals and medical facilities available. The town's tranquil atmosphere, cultural festivals, and art galleries make it an ideal destination for retirees seeking a slower pace of life.
Mérida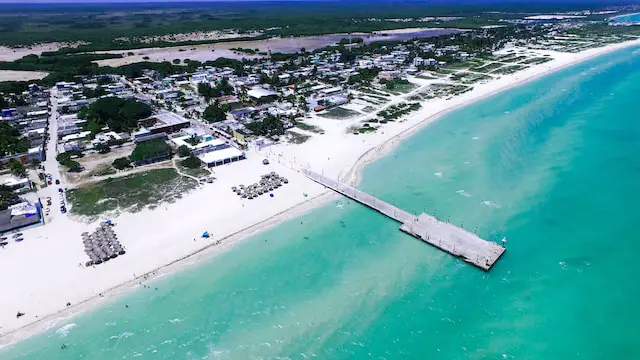 Mérida, the capital of the Yucatán Peninsula, is another attractive option for retirees. This colonial city is known for its well-preserved architecture, lush gardens, and a thriving cultural scene. Mérida is also one of the safest cities in Mexico, making it a popular choice for expatriates.
The cost of living in Mérida is very affordable, with reasonably priced real estate and low healthcare costs. The city is home to a modern healthcare infrastructure, including hospitals and clinics that cater to international patients.
Mérida's vibrant culture is on full display in its traditional festivals, such as Dia de los Muertos and Carnaval. The city's cuisine is a fusion of Mayan, Spanish, and Lebanese influences, offering a unique culinary experience.
Tulum

For retirees who dream of a beachfront retirement, Tulum on the Riviera Maya is an excellent choice. Known for its pristine beaches, crystal-clear waters, and ancient Mayan ruins, Tulum offers a laid-back lifestyle in a stunning natural setting.
Real estate options in Tulum range from beachfront condos to jungle retreats, catering to various budgets. The cost of living is reasonable, and the town has a growing expat community. While Tulum's healthcare facilities may not be as extensive as in larger cities, nearby Cancún and Playa del Carmen offer access to more comprehensive medical care.
Retirees in Tulum can enjoy outdoor activities such as snorkeling, diving, and exploring cenotes (natural sinkholes). The town's yoga and wellness scene also attracts those seeking a healthy lifestyle.
Lake Chapala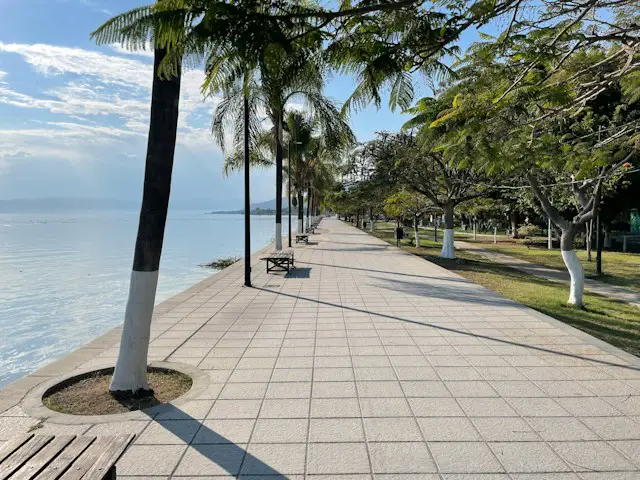 Lake Chapala, located in the state of Jalisco, is Mexico's largest freshwater lake and home to a thriving expat community. The town of Ajijic, situated on the lake's northern shore, is particularly popular among retirees.
The cost of living in Lake Chapala is very reasonable, with affordable housing options and a variety of restaurants and shops. The area offers a temperate climate, making it an attractive destination for those who want to escape extreme heat.
Healthcare facilities in Lake Chapala are adequate, and nearby Guadalajara provides access to more specialized medical services. The town's social scene is lively, with numerous clubs, organizations, and cultural events, making it easy for retirees to stay active and engaged.
Mexico offers a diverse range of retirement destinations to suit various tastes and preferences. Whether you seek a beachfront paradise, a historic colonial town, or a tranquil lakeside community, Mexico has it all. The country's affordability, high-quality healthcare, warm climate, and rich culture make it an enticing option for retirees from around the world.
Before making the move, it's essential to conduct thorough research, consider your priorities and preferences, and even visit potential retirement destinations to get a feel for the lifestyle. With careful planning, retiring in Mexico can be a dream come true, offering a fulfilling and enjoyable retirement experience.
In addition to the specific destinations mentioned earlier, here are a few additional considerations and tips for retiring in Mexico:
Residency Requirements: Mexico offers various residency options for retirees, including temporary and permanent resident visas. These visas typically require proof of income or investments that meet certain financial criteria. It's essential to research and understand the specific requirements for the type of visa that best suits your situation.
Language: While it's possible to get by with minimal Spanish in some expat-heavy areas, learning the local language can greatly enhance your retirement experience. Consider taking Spanish language classes to help you communicate and integrate into the community more effectively.
Legal and Financial Considerations: Consult with legal and financial experts to understand the tax implications of retiring in Mexico, estate planning, and other important matters. It's crucial to have a clear understanding of Mexico's legal system and how it may differ from your home country.
Safety: While many parts of Mexico are safe for retirees, it's essential to stay informed about safety conditions in your chosen location. Research local crime rates and take common-sense precautions, such as avoiding risky areas and securing your home.
Cultural Sensitivity: Embrace the local culture and customs. Mexicans are generally warm and welcoming, and showing respect for their traditions can help you build strong relationships within the community.
Social Activities: Stay socially active by participating in local clubs, events, and activities. Whether it's joining a gardening club, taking up a new hobby, or attending cultural festivals, staying engaged can enhance your retirement experience.
Health Insurance: While healthcare is generally affordable in Mexico, consider purchasing international health insurance or a local health insurance plan to cover any unexpected medical expenses. Research the options available to you and choose a plan that provides the coverage you need.
Legal Documentation: Ensure that your legal documents, such as wills, powers of attorney, and healthcare directives, are in order and comply with Mexican law. Consult with an attorney who specializes in international law to assist you with these matters.
Transportation: Mexico has an extensive transportation network, but it's a good idea to have reliable transportation for getting around locally. Consider purchasing a vehicle or using public transportation, depending on your location and preferences.
In conclusion, retiring in Mexico can offer a wonderful and fulfilling experience for those seeking an affordable yet vibrant retirement destination. With its diverse landscapes, rich culture, warm climate, and cost-effective living, Mexico has become a top choice for retirees worldwide. By carefully researching and planning your retirement in Mexico, you can make the most of this exciting chapter in your life and enjoy the many benefits this beautiful country has to offer. Whether you choose a beachfront paradise, a historic colonial town, or a tranquil lakeside community, Mexico has something to offer retirees of all backgrounds and interests.