The best places to travel in February around the world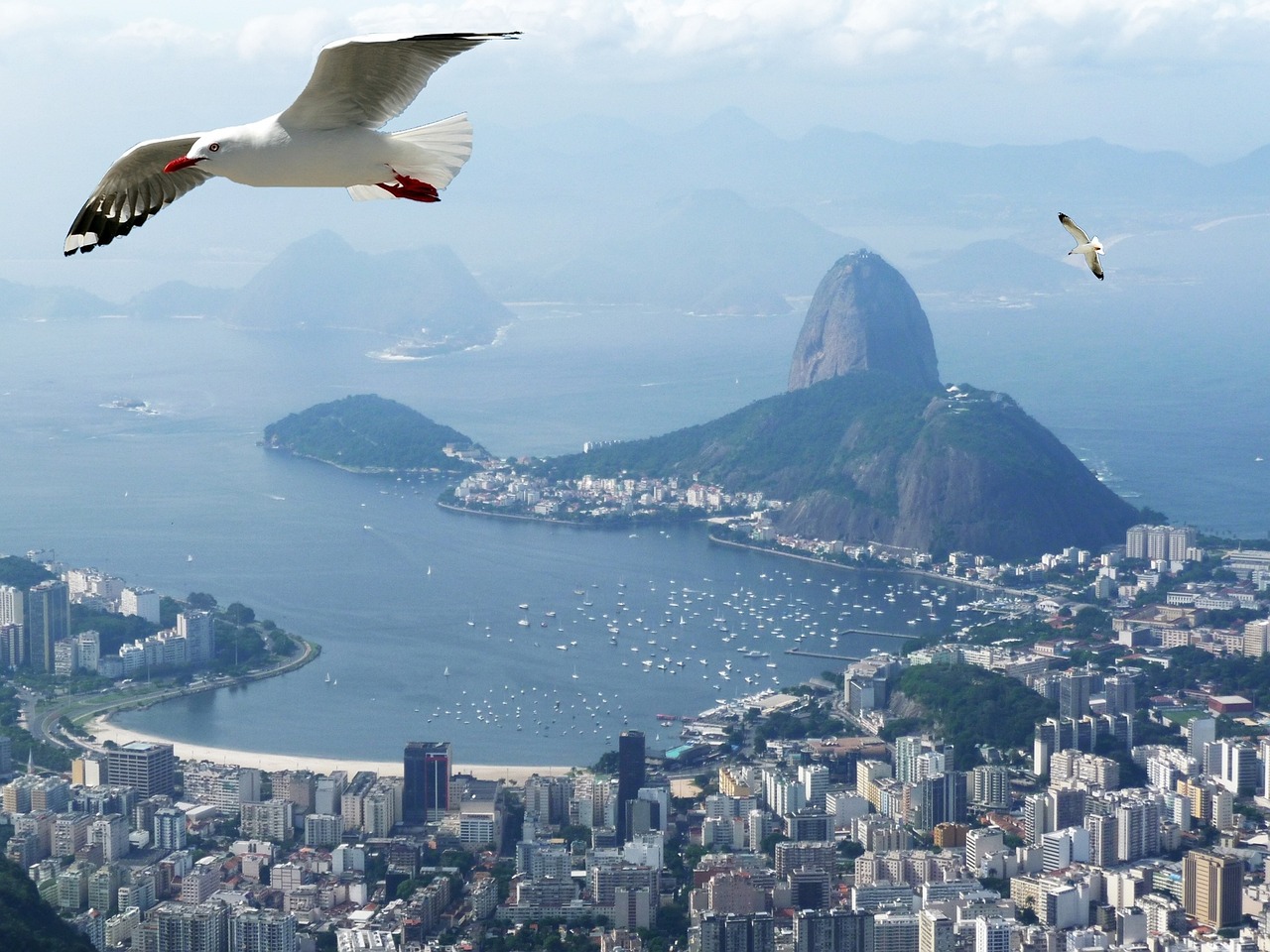 February, a month of romance, celebration, and changing seasons, offers a slew of destinations suitable for every kind of traveler. Whether you're looking to escape the cold, immerse yourself in a festival, or find a serene retreat, here are some top picks to consider for February travels.
Venice, Italy
Venice in February is a scene straight out of a fairy tale. The famed Venice Carnival usually takes place in this month, turning the city into a vibrant spectacle of masks, costumes, and traditional events. The cold but crisp weather complements the romantic gondola rides through the city's winding canals.
Kyoto, Japan
Though Japan is often associated with cherry blossoms, February paints Kyoto in shades of pink and white due to its plum blossom season. Visit the Kitano Tenmangu Shrine, where thousands of plum trees bloom, offering a serene ambiance. Pair this with the traditional tea ceremonies, and you've got a tranquil retreat.
Rio de Janeiro, Brazil
February is synonymous with Rio's Carnival, arguably the most famous festival globally. The city bursts into life with samba parades, street parties, and flamboyant costumes. The summer weather is perfect for enjoying the city's beaches, such as Copacabana and Ipanema.
Tromsø, Norway
Chasing the Northern Lights? February is a prime month to witness this natural spectacle in Tromsø. The Polar Nights, a period when the sun remains below the horizon, provides ample opportunities to see the Aurora Borealis. Add to this the charm of dog sledding and ice fishing, and you've got a winter wonderland.
Cape Town, South Africa
February is summer in Cape Town, and the weather is warm and dry. Hike or take the cable car up Table Mountain, explore the historic Robben Island, or embark on a wine-tasting tour in the nearby Winelands. The coast offers sightings of penguins at Boulders Beach and whale-watching opportunities.
New Orleans, USA
Mardi Gras, an iconic festivity filled with parades, music, and dancing, turns New Orleans into a lively celebration in February. The French Quarter resonates with jazz tunes, and the streets are adorned with beads and masks. Indulge in Creole cuisine and immerse yourself in the city's rich culture.
Chiang Mai, Thailand
While Bangkok might be sweltering, Chiang Mai enjoys cool weather in February. This historic city, with its ancient temples like Wat Phra Singh and Wat Chedi Luang, offers a cultural deep dive. The nearby mountains and national parks, such as Doi Inthanon, provide opportunities for trekking and nature walks.
Buenos Aires, Argentina
February sees Buenos Aires hosting its Tango Festival, a celebration of its UNESCO-recognized dance form. Workshops, performances, and street dances make it a haven for dance lovers. Explore the city's European-style architecture, vibrant markets, and indulge in Argentinian steaks.
Dubai, UAE
February offers moderate temperatures in Dubai, making it an ideal time to explore this desert metropolis. Visit the towering Burj Khalifa, shop at the sprawling Dubai Mall, or embark on a desert safari. The Dubai Food Festival, usually held in February, offers gastronomical delights.
Vancouver, Canada
If winter sports are on your agenda, Vancouver in February is the place to be. The nearby Whistler Blackcomb ski resort offers world-class skiing and snowboarding. For those less inclined to winter sports, the city itself, with its oceanfront setting and mountain backdrop, is a scenic delight.
Tips for Traveling in February:

Early Bookings: Major festivals like Rio's Carnival or Venice's Carnevale can lead to booked-out accommodations. Plan and book early to secure the best spots.
Packing Right: While some destinations are basking in warmth, others are chilly. Pack according to your destination, and always be prepared for unexpected weather shifts.
Local Customs: Respect and immerse yourself in the local customs, especially when visiting destinations during significant cultural or religious festivals.
Stay Updated: With the global landscape changing rapidly, always check for travel advisories or restrictions before and during your journey.
Travel Insurance: Always a good idea, especially if you're indulging in adventure sports or visiting areas with extreme weather conditions.

February is a treasure trove of travel experiences, be it dancing to samba beats in Rio, skiing in Canada's alpine regions, or soaking in the cultural essence of Kyoto. With a mix of festivals, natural wonders, and ideal weather conditions, February offers destinations that cater to both the heart and the soul. Embrace the adventures and experiences that await, and let your February travels be a chapter of unforgettable memories.