The best places to travel in January around the world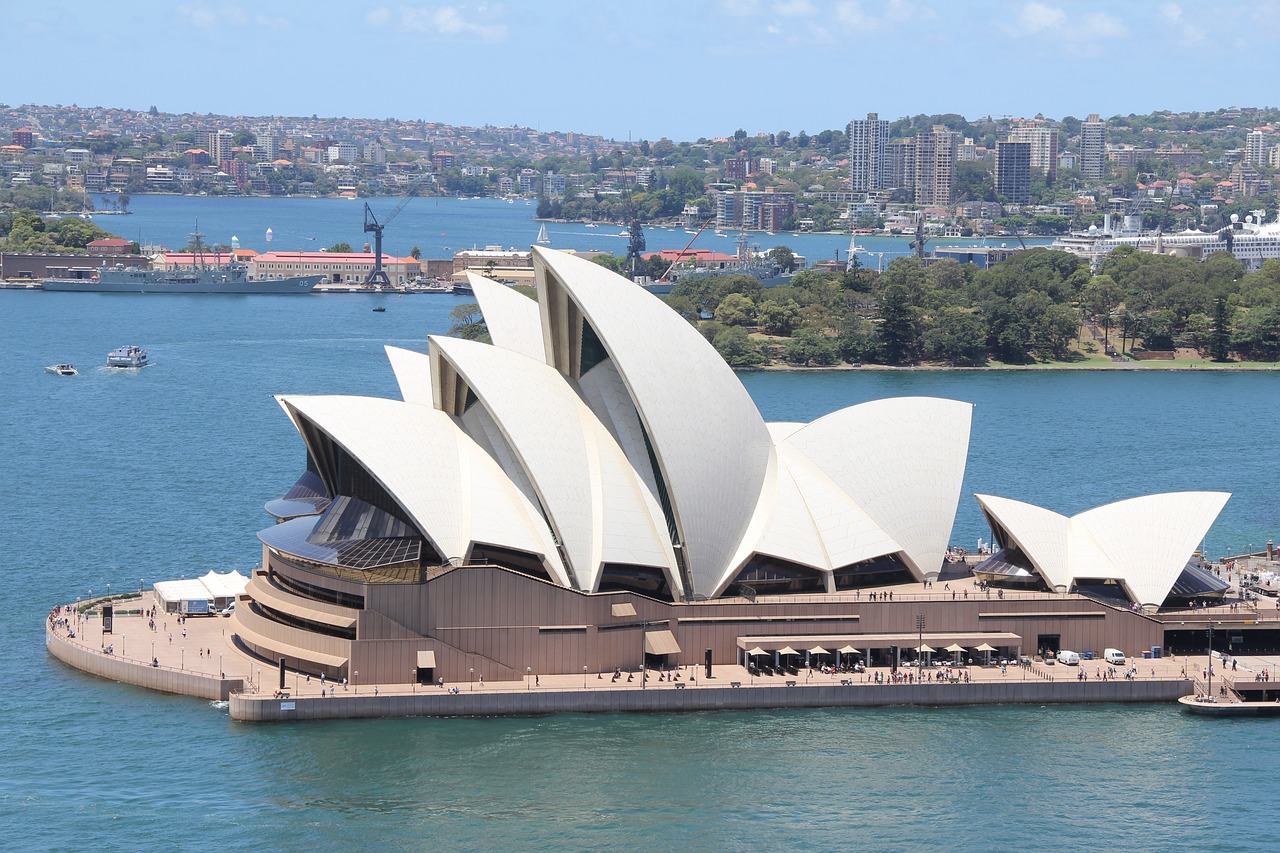 January, marking the beginning of a new year, offers a refreshing start for many, and what better way to embrace this fresh start than by exploring a new destination? While the Northern Hemisphere finds itself deep in winter's embrace, the Southern Hemisphere basks in summer's warmth. Let's dive into the best places to travel in January, catering to both winter lovers and sun-seekers.
Sydney, Australia
The start of the year finds Sydney at its most vibrant. January is the heart of the Australian summer, making it perfect for enjoying its pristine beaches, such as Bondi and Manly. Plus, the Sydney Festival, an annual arts festival featuring theatre, dance, and music, is in full swing throughout the month.
Banff, Canada
For those craving a winter wonderland, Banff is the place to be. This Canadian Rockies gem is a paradise for skiers and snowboarders. Aside from winter sports, visitors can take a dip in the Banff Upper Hot Springs or embark on a dog-sledding adventure.
Phuket, Thailand
January is one of the best months to visit Phuket, as it lies in the dry season. With its stunning beaches, bustling night markets, and vibrant nightlife, this island offers a tropical paradise. Don't forget to visit the iconic Big Buddha and Wat Chalong temple.
Cape Town, South Africa
Another southern destination enjoying its summer is Cape Town. From the stunning views atop Table Mountain to the picturesque wineries of Stellenbosch, the region is brimming with activities. The Cape Minstrel Carnival in January is a unique cultural event, celebrating the city's rich heritage with colorful parades.
Harbin, China
January sees Harbin playing host to the incredible International Ice and Snow Sculpture Festival. Sculptors from around the world converge to transform the city into a frozen fairy-tale land, with massive, illuminated ice sculptures and intricate snow art. It's a chilly experience, so pack warm!
Buenos Aires, Argentina
While many consider tango when thinking of Buenos Aires, the city offers so much more. January's warm weather is ideal for wandering the colorful streets of La Boca, exploring the vast San Telmo Market, or dancing the night away in Palermo's trendy clubs.
Zermatt, Switzerland
Zermatt, home to the iconic Matterhorn, is a skier's dream in January. Aside from its world-class ski slopes, the town offers the Gornergrat Railway, taking passengers on a scenic journey offering panoramic views of the Alps. For non-skiers, the Glacier Palace, an ice palace deep beneath the surface of the glacier, is a must-visit.
Cartagena, Colombia
With its colonial architecture, cobbled streets, and vibrant plazas, Cartagena is a gem on Colombia's Caribbean coast. January provides pleasant weather, perfect for exploring the historic walled city, enjoying beach excursions, or indulging in the local culinary scene.
Rishikesh, India
January is a spiritually significant month in India, and Rishikesh, located along the banks of the Ganges River, offers a serene retreat. Known as the "Yoga Capital of the World", it's an ideal destination for wellness, meditation, and immersing oneself in the rich tapestry of Indian spirituality.
Queenstown, New Zealand
New Zealand's adventure capital is in its prime in January. Bungee jumping, skydiving, jet boating, and paragliding are just a few of the adrenaline-pumping activities available. For those seeking a more relaxed experience, nearby vineyards and the stunning landscapes of Lake Wakatipu offer tranquility.
Tips for Traveling in January:
Plan for Peak Season: In many Southern Hemisphere destinations, January is peak tourist season. Early bookings are essential.
Packing Right: Ensure you're packing for the season of your chosen destination. While it might be summer in Sydney, it's freezing in Zermatt.
Respect Local Cultures: January hosts numerous festivals and cultural events. While they offer enriching experiences, remember to be respectful and mindful of local customs.
Stay Updated: Check for any travel advisories or restrictions, especially with changing global scenarios.
Be Eco-conscious: As always, travel sustainably. Opt for eco-friendly accommodations, reduce plastic use, and respect the environment of your host country.

January's dual offering of winter wonderlands and sunny escapades provides travelers with diverse experiences, befitting the beginning of a new year. Whether you're seeking adventure, relaxation, cultural immersion, or natural beauty, there's a January destination for every traveler. Embark on your journey with an open heart, a sense of adventure, and the promise of memories that will last a lifetime. Safe travels!